Bruschetta is one of the best appetizers and snacks around. And Giada's bruschetta? Holy moly, it's amazing.
This bruschetta is bright and fresh tasting. It takes about 10 minutes to make, and your friends will be completely amazed…let me tell you, this stuff will disappear quickly (hence the rather sparse amount of bruschetta in the picture above)! Thank goodness it makes a lot, otherwise you might not even get any.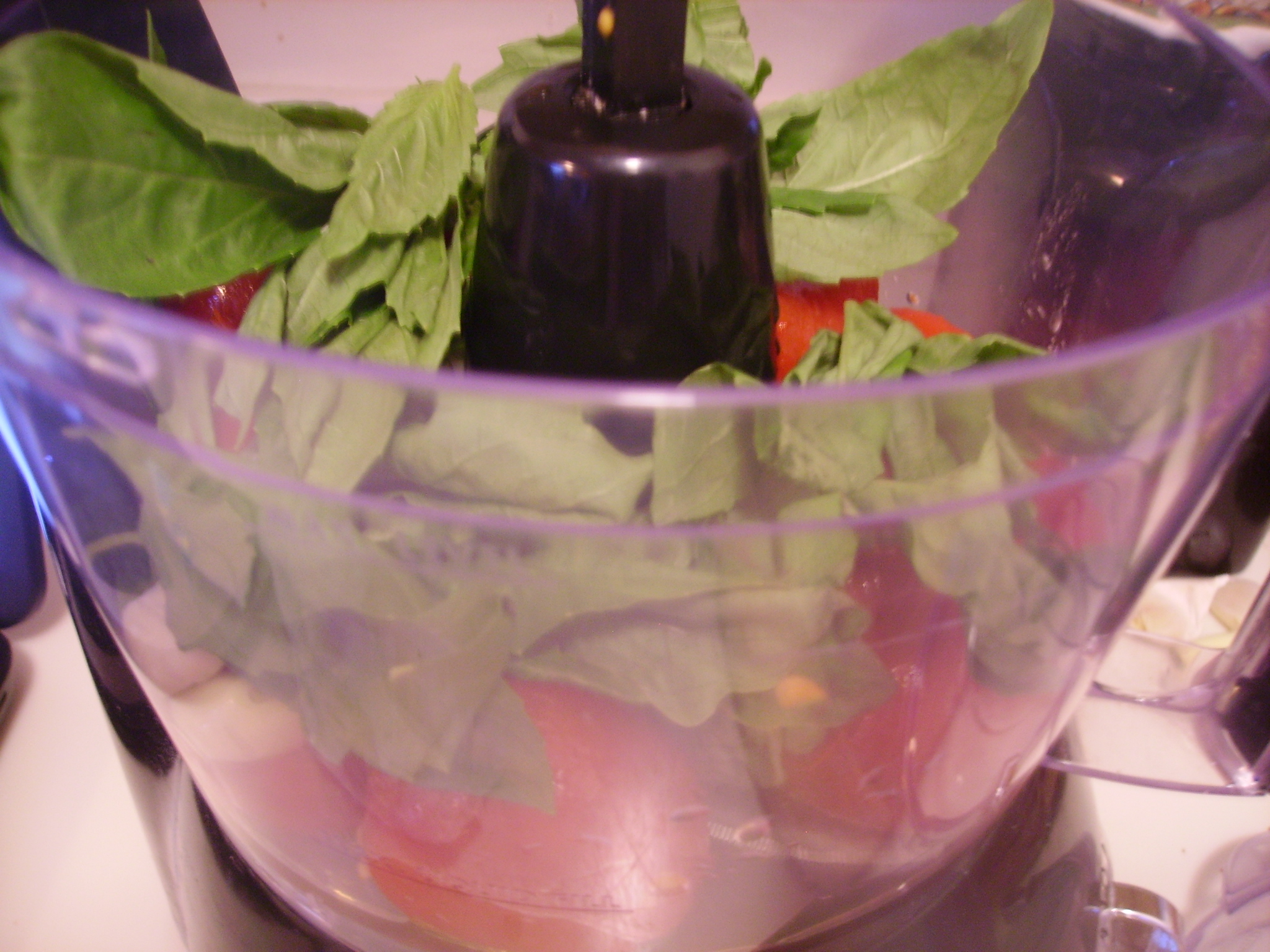 Start with a large can of whole tomatoes, unsalted. Add that, olive oil, garlic, lots of fresh basil, and salt and pepper to a food processor.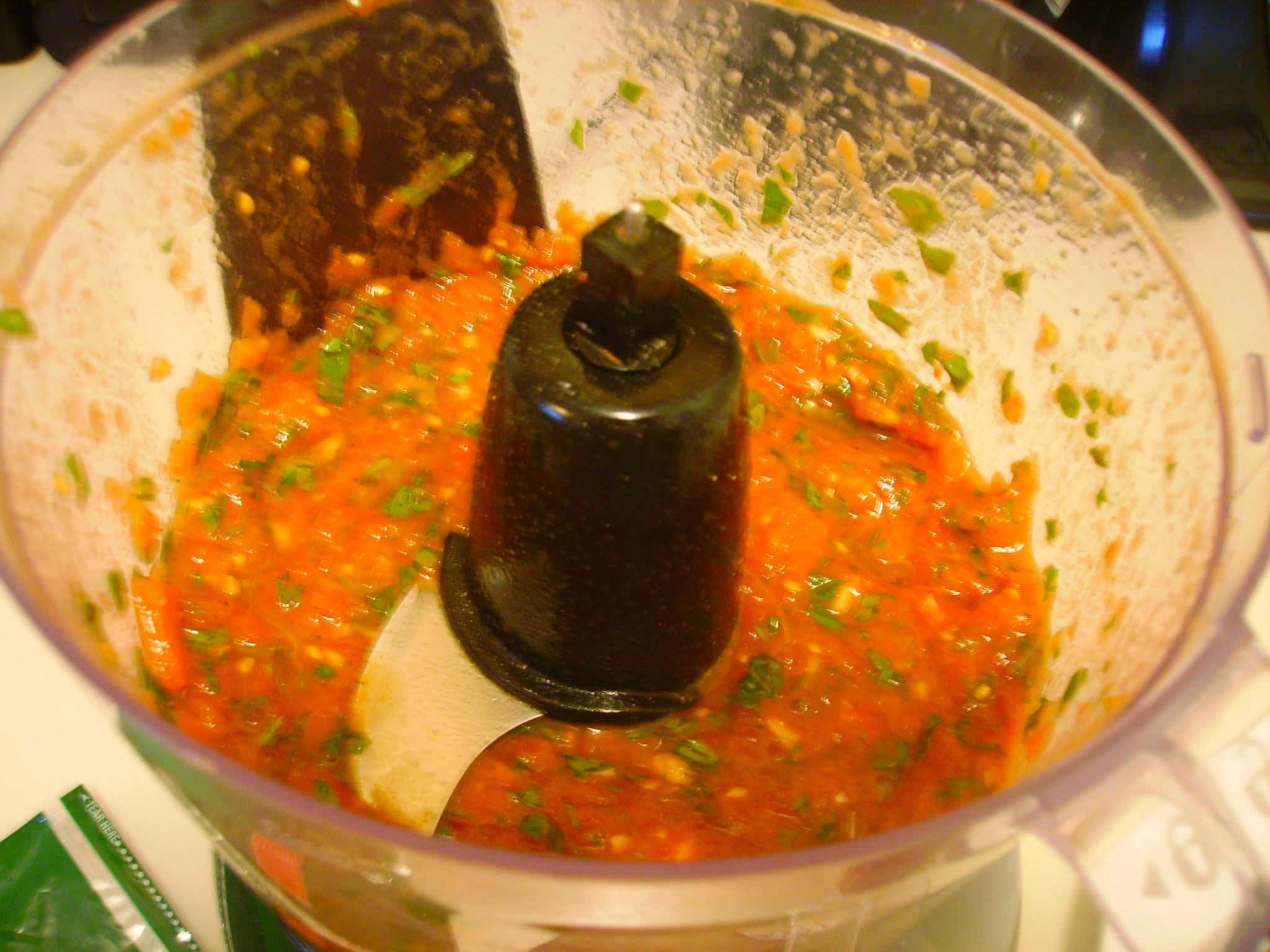 Puree until the mixture is even and slightly chunky, just a few seconds or pulses.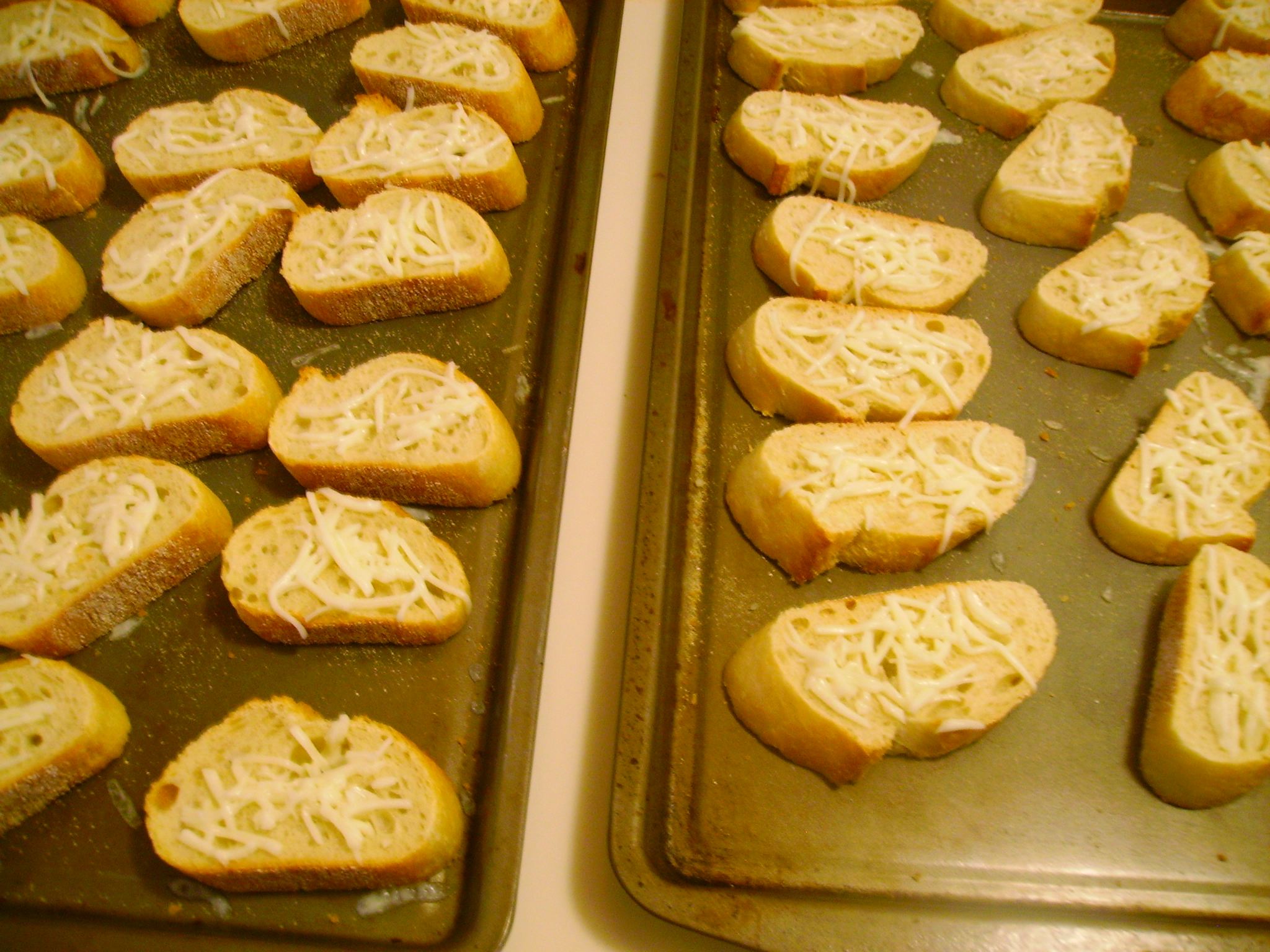 Diagonally slice two French baguettes (whole wheat or white) into approximately 1″ slices. Personally, I like to use the brown and serve baguettes you can buy in Harris Teeter (and probably most grocery stores) because it makes me feel slightly less lazy, and then I know the bread is definitely not stale. Toast the slices in the oven for about 3 minutes.
Sprinkle the toasted baguettes with garlic powder and about 1 tbsp. of shredded mozarella each. Return to the oven to toast for another 2–3 minutes.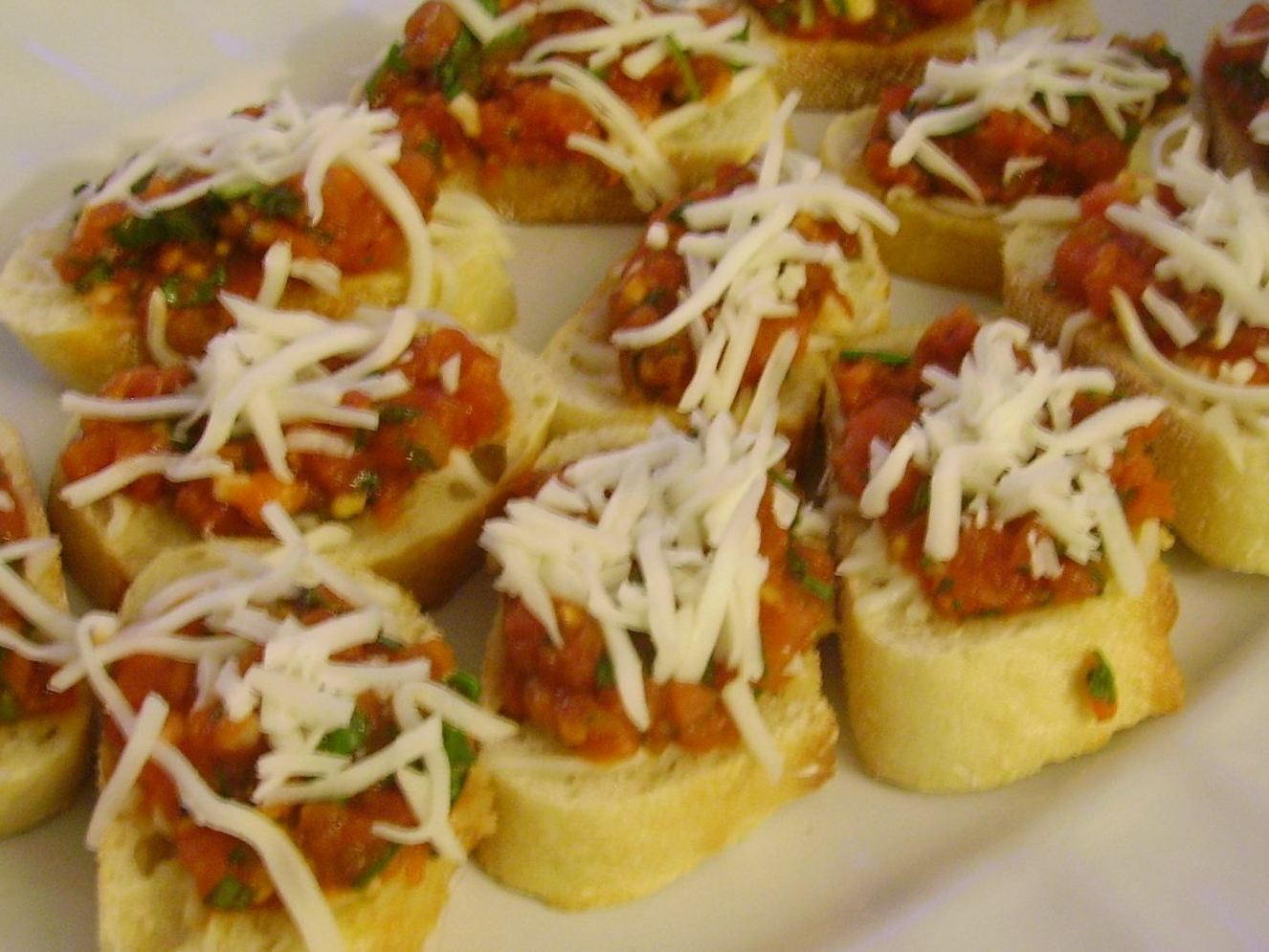 Spoon 1–2 tbsp. of bruschetta over the toasted baguettes. Sprinkle with the remaining mozarella.
Giada's Bruschetta
lightly adapted from Giada de Laurentiis
serves 10
Ingredients:
1 28oz. can whole tomatoes, thoroughly drained
1 cup fresh basil
¼ cup olive oil
2 cloves garlic, peeled and roughly chopped
kosher salt and fresh ground black pepper
2 large wheat French baguettes, sliced 1″ thick
1 tsp. garlic powder
8 oz. shredded mozzarella
Directions:
Preheat oven to 375°.
In the bowl of a food processor, add drained tomatoes, basil leaves, olive oil, and chopped garlic. Pulse until smooth, but somewhat chunky. Season with salt and pepper.
On a baking sheet, line up baguette slices. Toast in oven for about 3 minutes, or until light golden brown.
Working quickly, sprinkle garlic powder over each baguette slice and then top with a small amount (about 1 tbsp.) mozzarella. Place bread back in oven and melt cheese slightly, about 2 minutes.
Remove the toast from the oven and spread about 2 tbsp. of the tomato mixture on each piece. Sprinkle with remaining mozzarella.
Place bruschetta on decorative platter and garnish with basil leaves.
Enjoy!