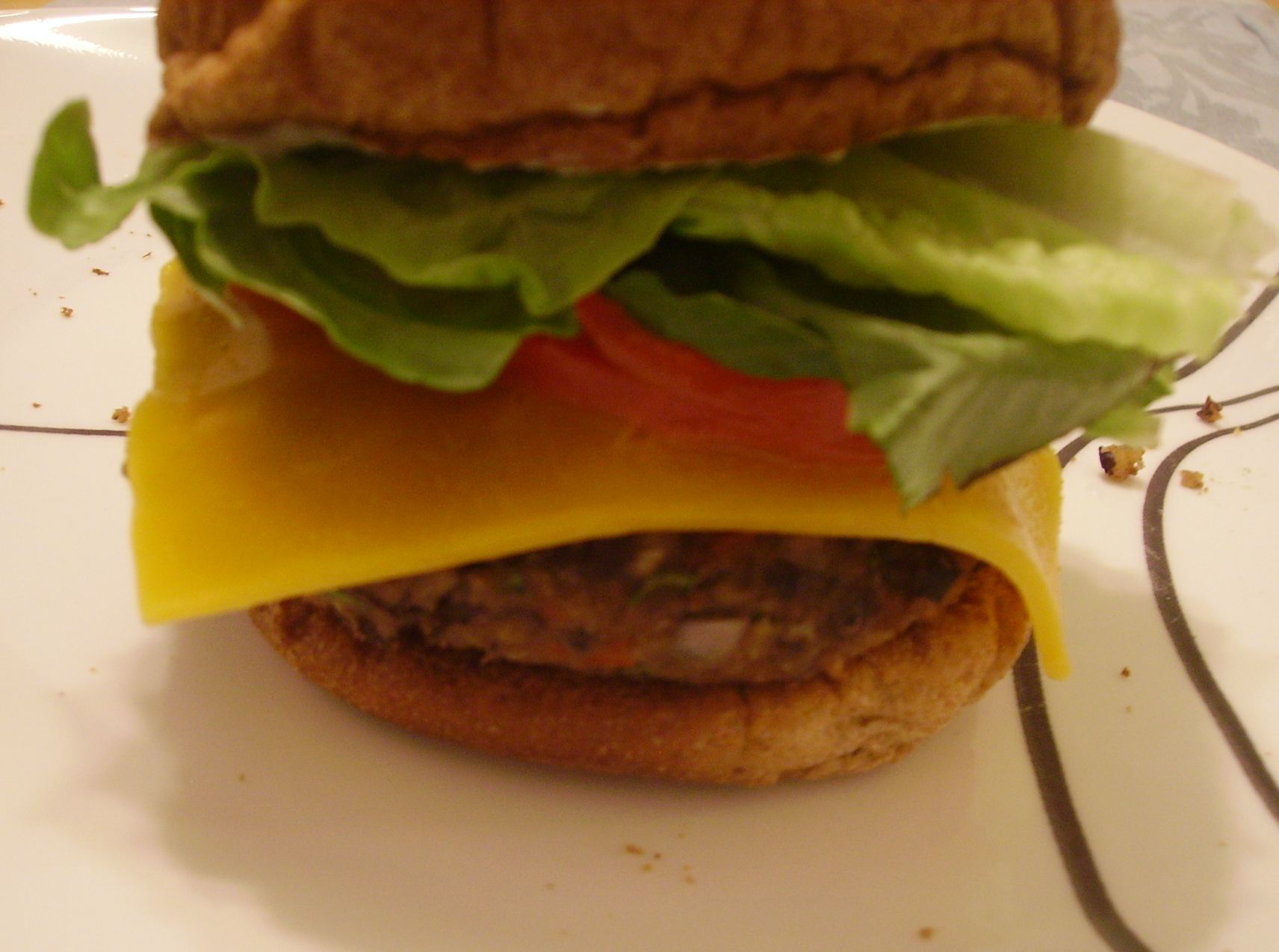 I have been wanting to make black bean burgers for ages…but for some reason, I was a little afraid of them. You know how sometimes you can get in your head and convince yourself that a dish you've never tried is going to be really difficult to get right?…
Well, I was completely off base about that. And I'm glad I finally got my act together to make these burgers for my two best friends when they came to throw me a baby shower! Thanks, Stephanie and Debby, for being my guinea pigs 🙂
These black bean burgers were delicious, and sooo easy to make! They were moist and flavorful, with a bit of a southwestern flair—definitely not like the dry pile of beans I feared so much. I definitely recommend you make these burgers. They are hearty and healthy…a great way to end the summer!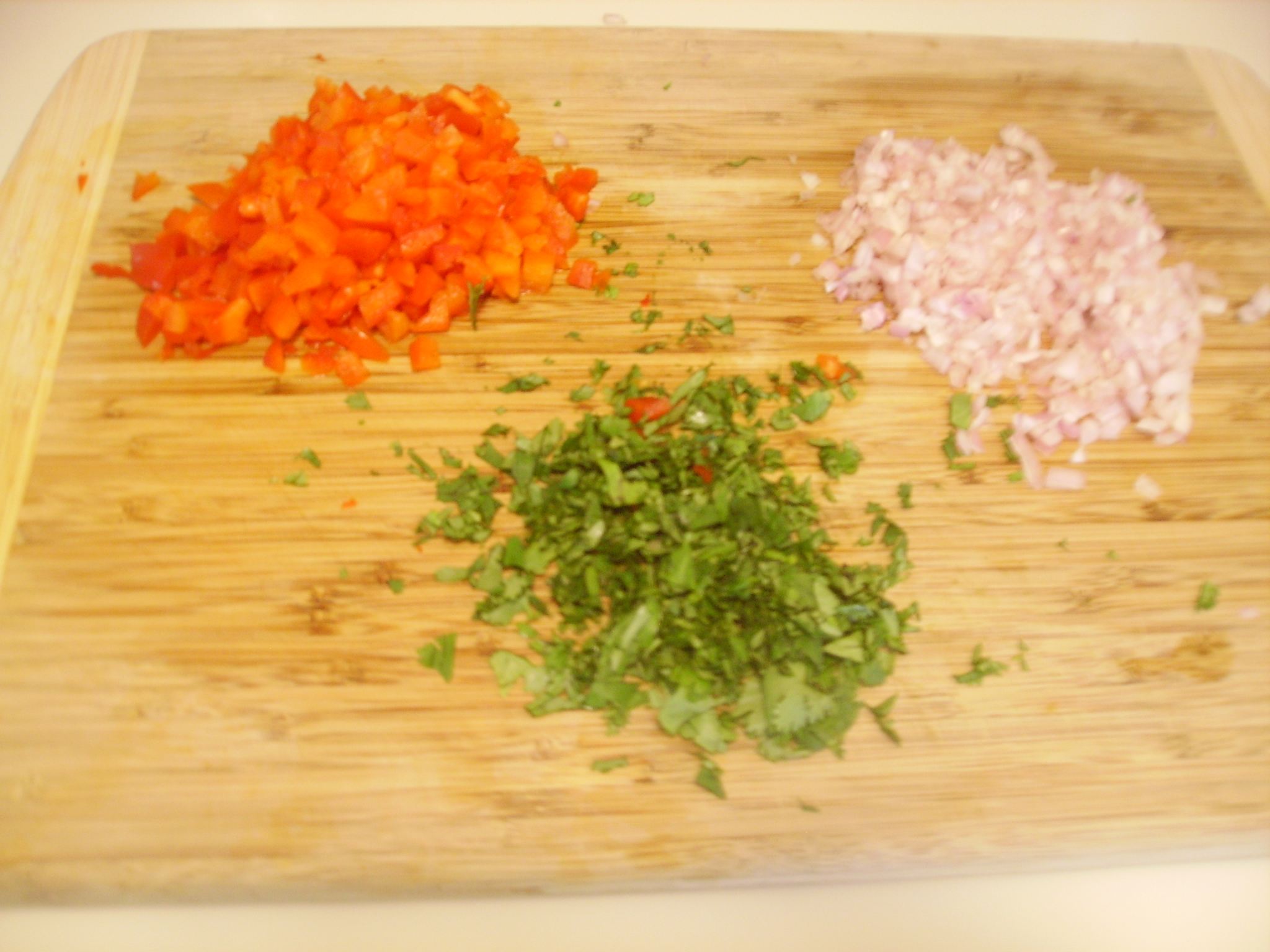 Start by chopping up all of the veggies. I chopped by hand, but in retrospect, I wish I had used my handy dandy food chopper to speed things up. Either way, try to get everything nice and small so the texture of the burger will be nice and fairly even.
Meanwhile, toast up the panko with a little bit of oil. Stir it regularly to prevent it from burning. When it looks nice and toasty, remove it from the heat.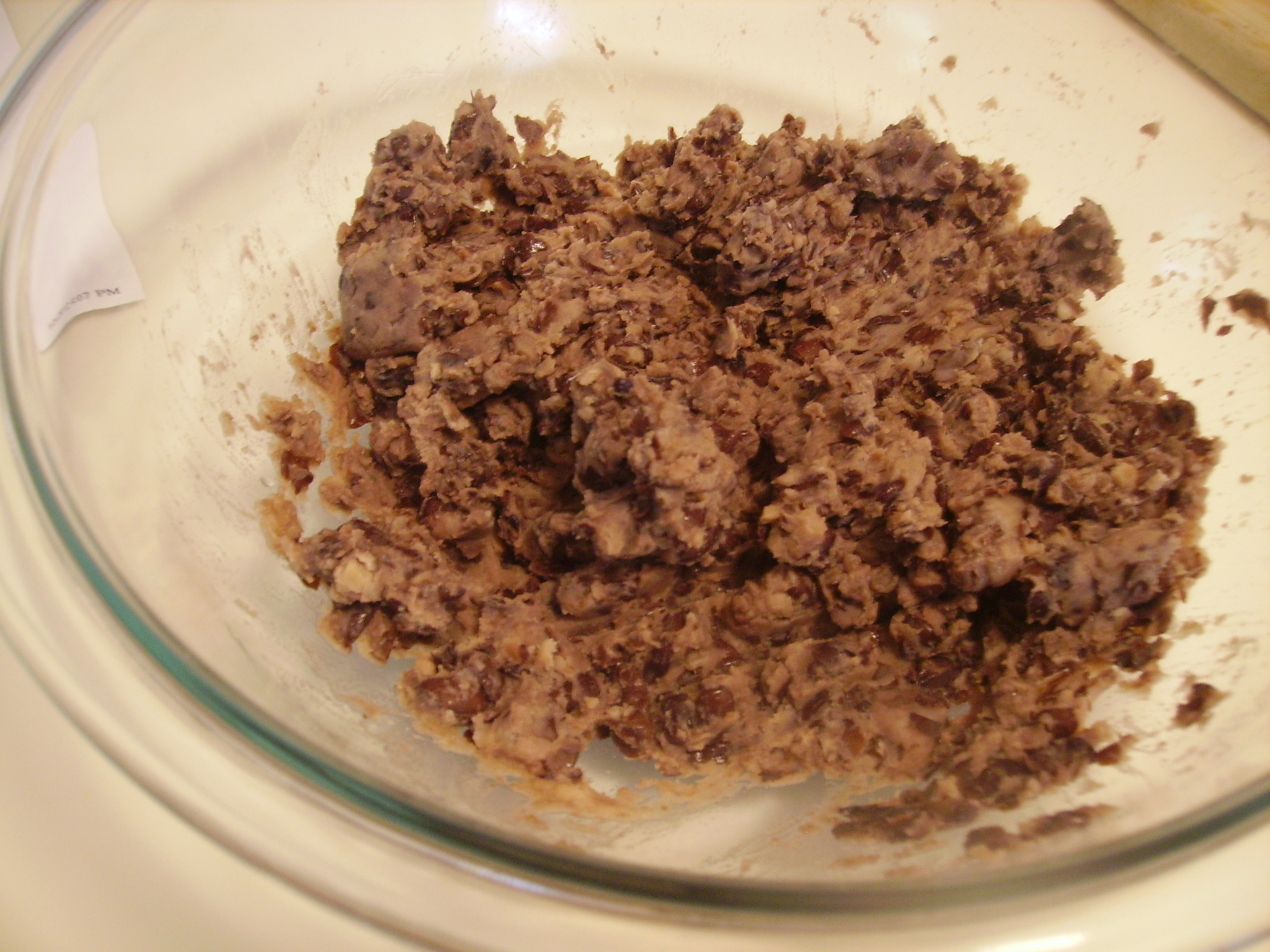 In a large bowl, mash up all but ½ cup of the rinsed and drained black beans. I used a potato masher, which got the job done rather quickly, but you could also use a fork if you'd rather.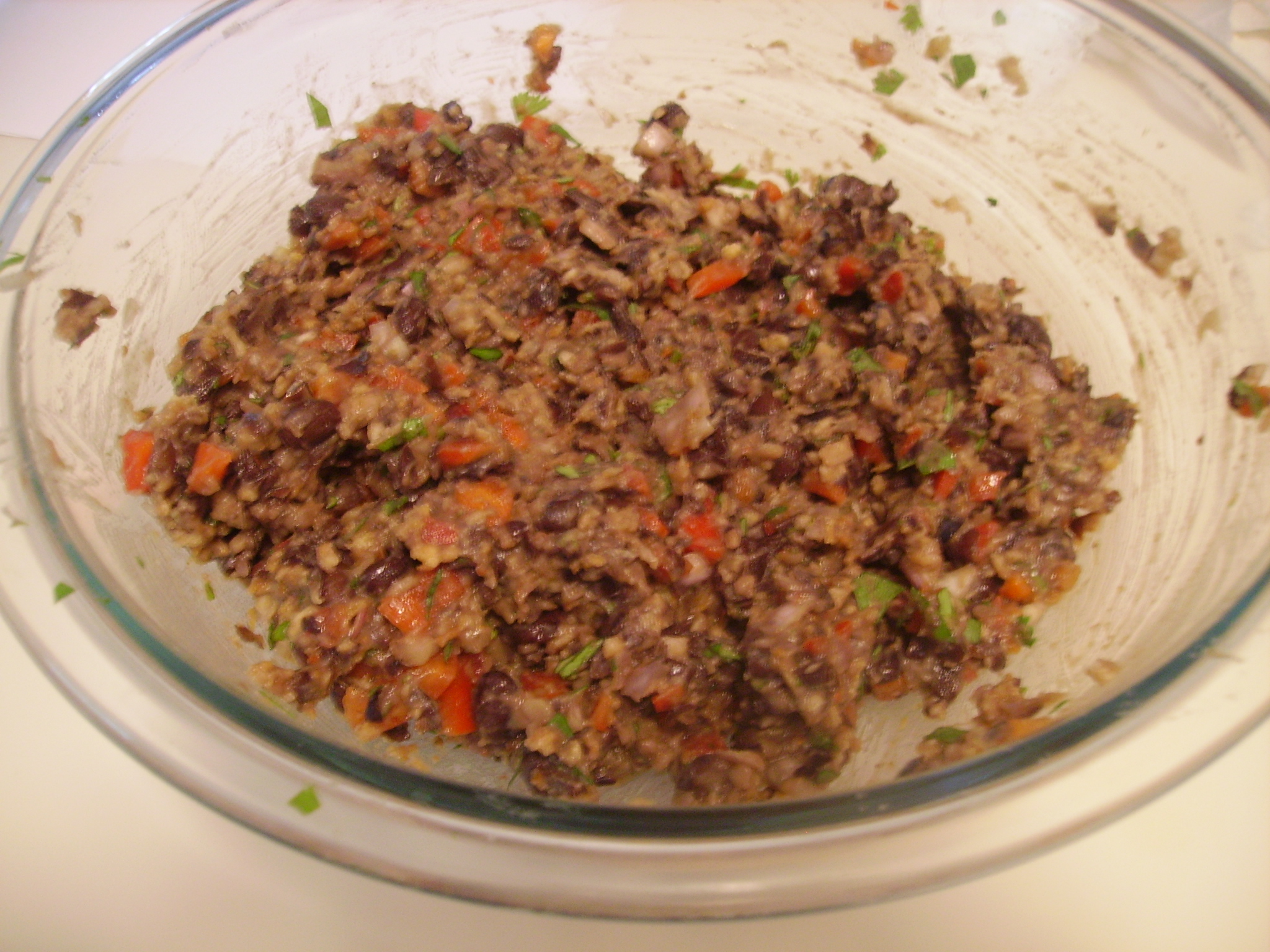 Add in the chopped veggies, panko, eggs, spices, and a little oil. Don't forget the unmashed black beans! Squish everything all together with your hands…or a spoon if you are squeamish. But really, part of the fun of making burgers is getting a little messy, right?
Divide the mixture into 6 burger patties. At this point, you can refrigerate for up to 24 hours (weelll, you can probably stretch that a little if you need to) before sautéeing.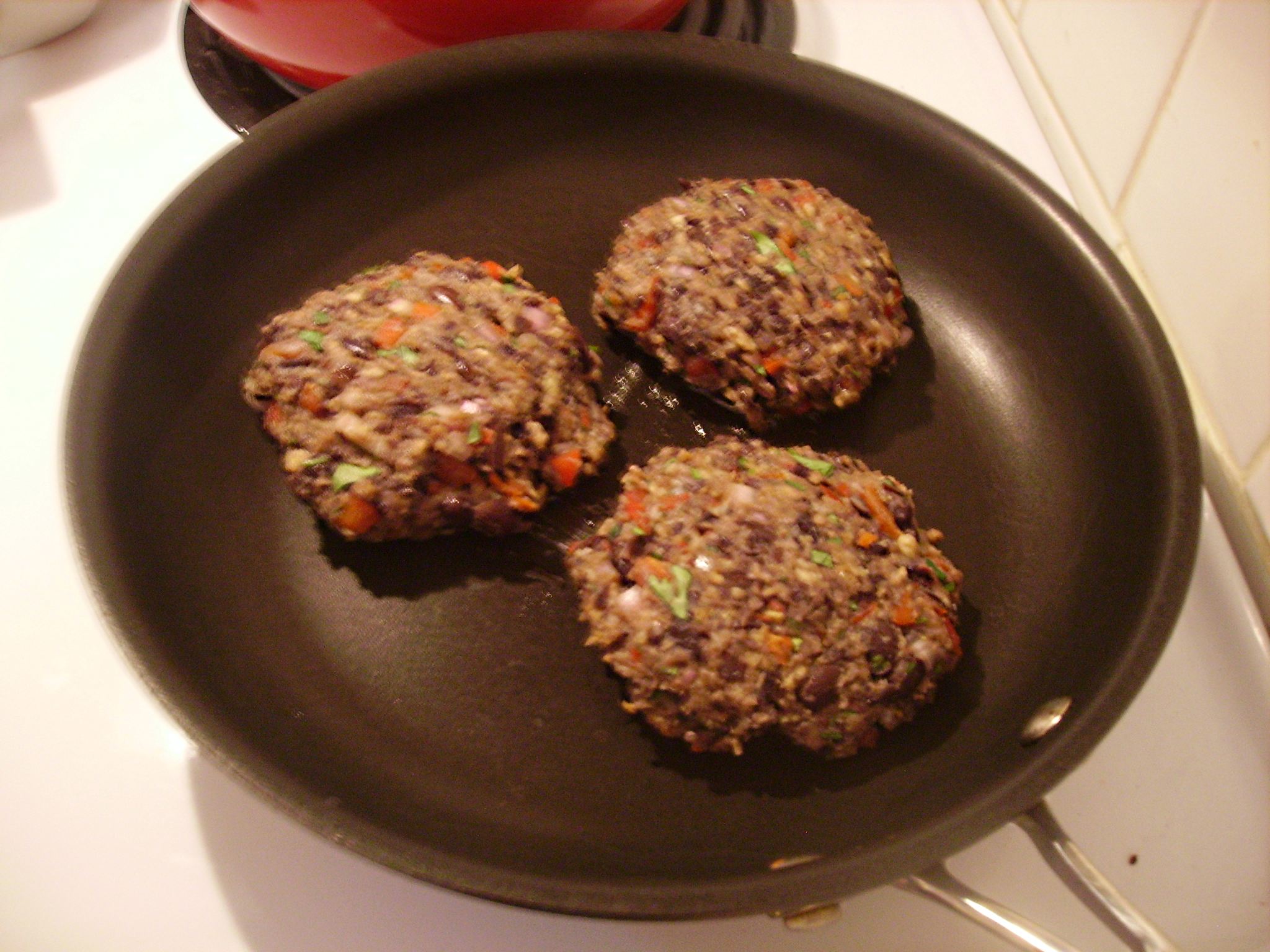 When you are ready, heat up a little oil in a large skillet and cook the burgers, about 4 minutes on each side.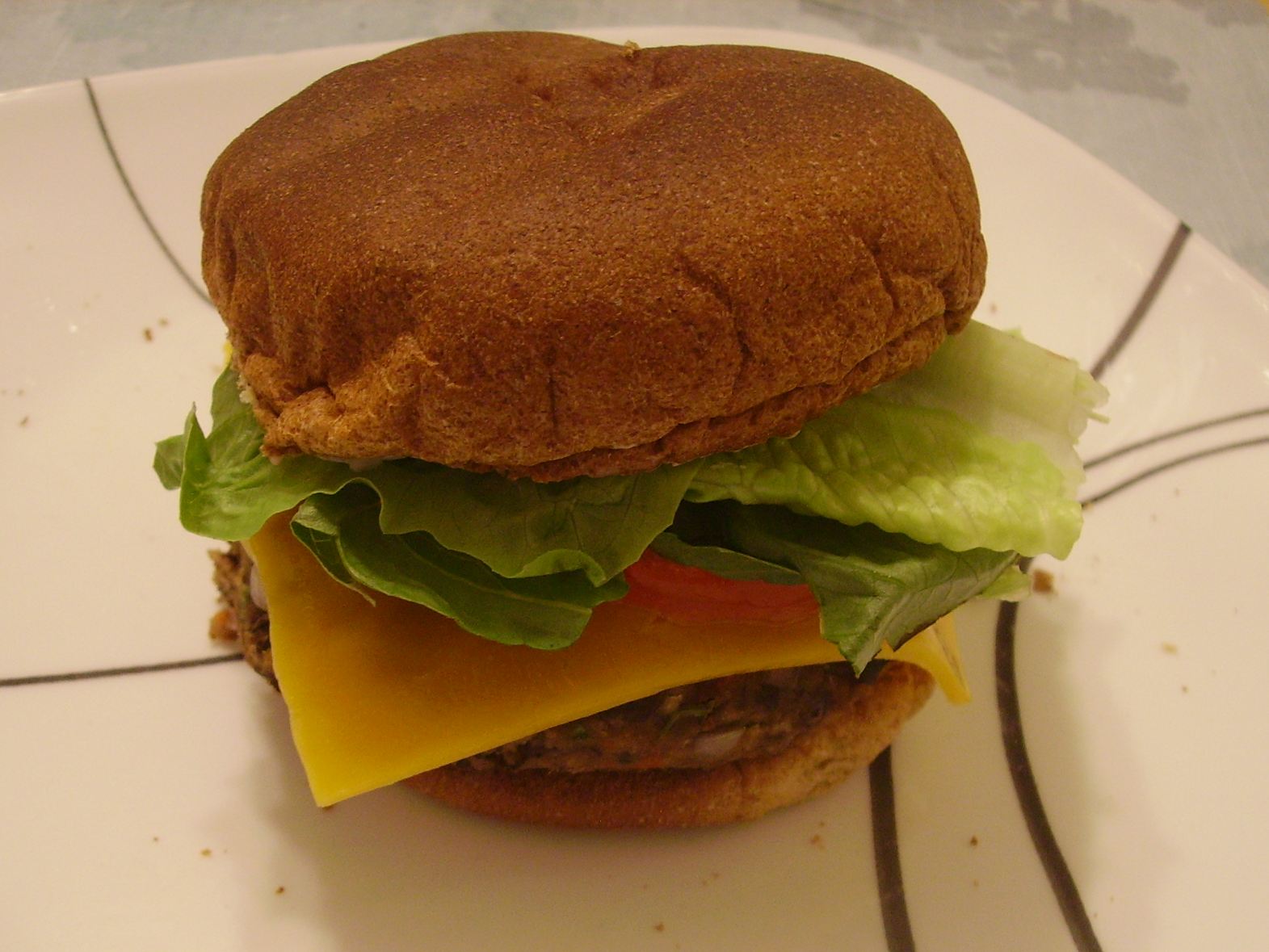 Transfer to toasted whole wheat burger buns and top with a slice of cheddar cheese, thinly sliced tomato, and a few leaves of lettuce. Yum!
Black Bean Burgers
from Annie's Eats
serves 6
Ingredients:
2 15oz. cans black beans, drained and rinsed, divided
¾ cup panko
3 tbsp. plus 2 tsp. olive oil, divided
2 eggs
1 tsp. cumin
½ tsp. salt
¼ tsp. cayenne pepper
1 red bell pepper, stemmed, seeded and finely diced
1 shallot, minced
¼ cup fresh cilantro, minced
Directions:
Place 2½ cups of the beans (leaving ½ cup behind) in a large bowl and mash with a potato masher until mostly smooth.
Meanwhile toast the panko with 2 tsp. olive oil, stirring regularly, until lightly golden. Allow to cool to room temperature.
In a separate bowl, combine the eggs, 1 tbsp. oil, cumin, salt, and cayenne. Whisk to blend.
Add the egg mixture, toasted panko, the prepared veggies, and remaining black beans to the bowl with the mashed beans. Stir together until evenly combined.
Divide the mixture into 6 equal portions and pack into 1ʺ-thick patties. If not cooking immediately, cover and store in the refrigerator for up to 24 hours.
When ready, heat 1 tbsp. oil in a large skillet over medium heat. Carefully lay half of the patties in the skillet and cook until browned on both sides, about 8–10 minutes total. Transfer the cooked burgers to a plate, tent with foil, and repeat with the remaining oil and bean patties.
Serve the burgers warm on whole wheat buns, topped with your choice of cheddar cheese, roasted red peppers, tomatoes, and lettuce.
Enjoy!