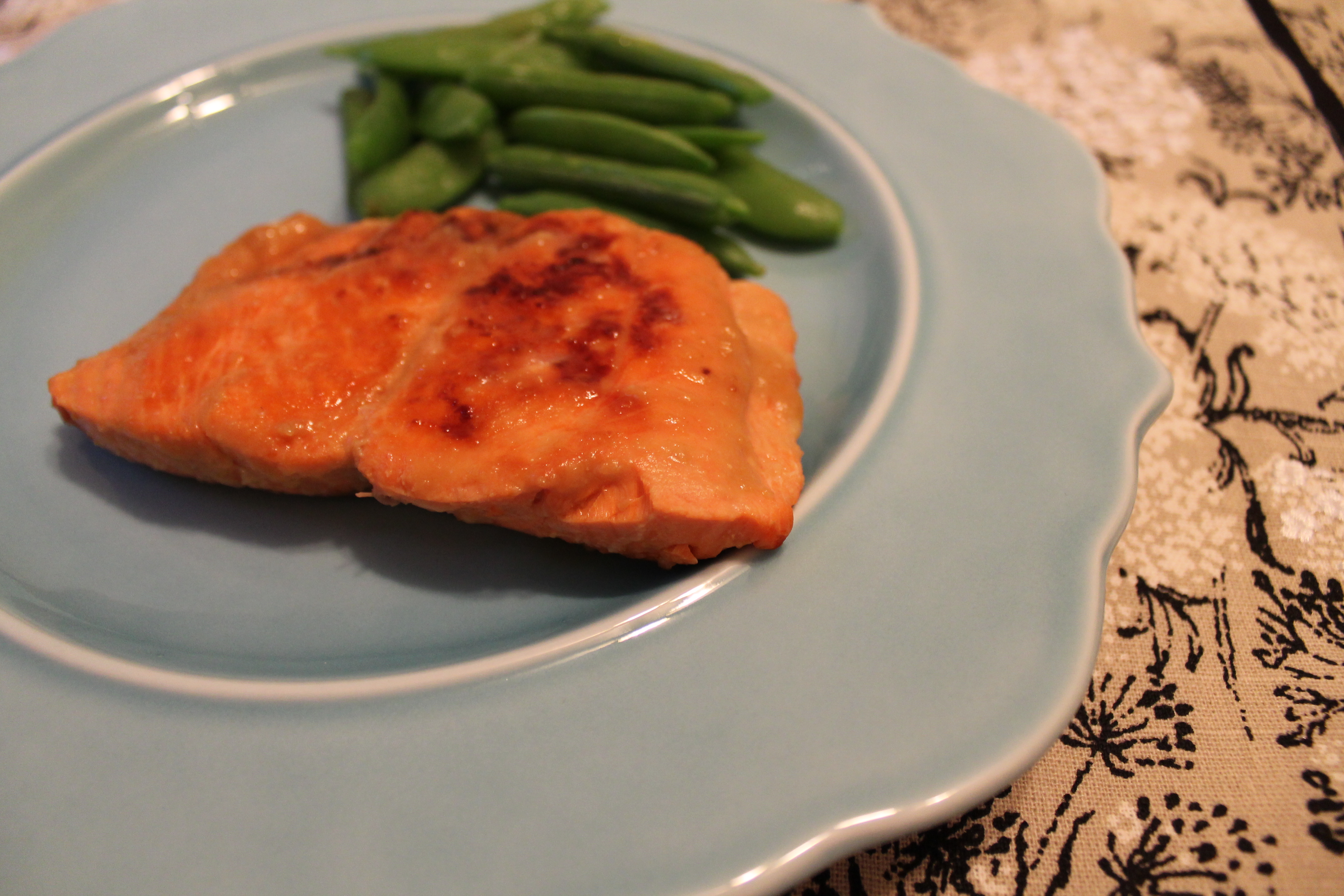 Sometimes I am reminded what a picky eater I am.
Don't get me wrong, I have come a long way from my childhood. There was a time when the only things I was willing to eat were cottage cheese and Cheerios (not together). There was a time when the mere sight of a mushroom made me gag.
This is one of the things that makes the Secret Recipe Club so interesting, though: each month I get to tackle a new blog, and in many cases, I must emerge from my picky-eater armor and contemplate a collection of recipes full of things I normally don't go for.
Take miso, for example. I don't like miso soup. And since I have no problem with seaweed wrapped around my sushi, and I am somewhat tolerant of tofu, I just assumed that it was the miso-ness I didn't like.
Nevertheless, when I was perusing Jane's Adventures in Dinner this month, I decided to go out on a limb and try miso on salmon. I have been reading through the True Food cookbook, and Dr. Weil mentions that good, fresh fish should not need more than "a feather-light miso or soy glaze" (Weil 2012, p. 32) to balance and brighten the flavors. With a commendation like that, I figured I had better give miso a try sooner or later…
And boy, am I glad I did!
This glaze was delicious! Miso, which is fermented soy bean paste, does taste a bit like soy sauce (though not nearly as salty). Combined with freshly grated ginger and a large drizzle of honey, it tasted just divine on top of wild-caught Alaskan salmon. Yum.
I didn't have time to marinate my salmon. Let's be honest…I have a mobile baby. I am lucky if I manage to make dinner at all, much less get started in the middle of the day! Anyway, I decided to use the miso sauce as a glaze instead.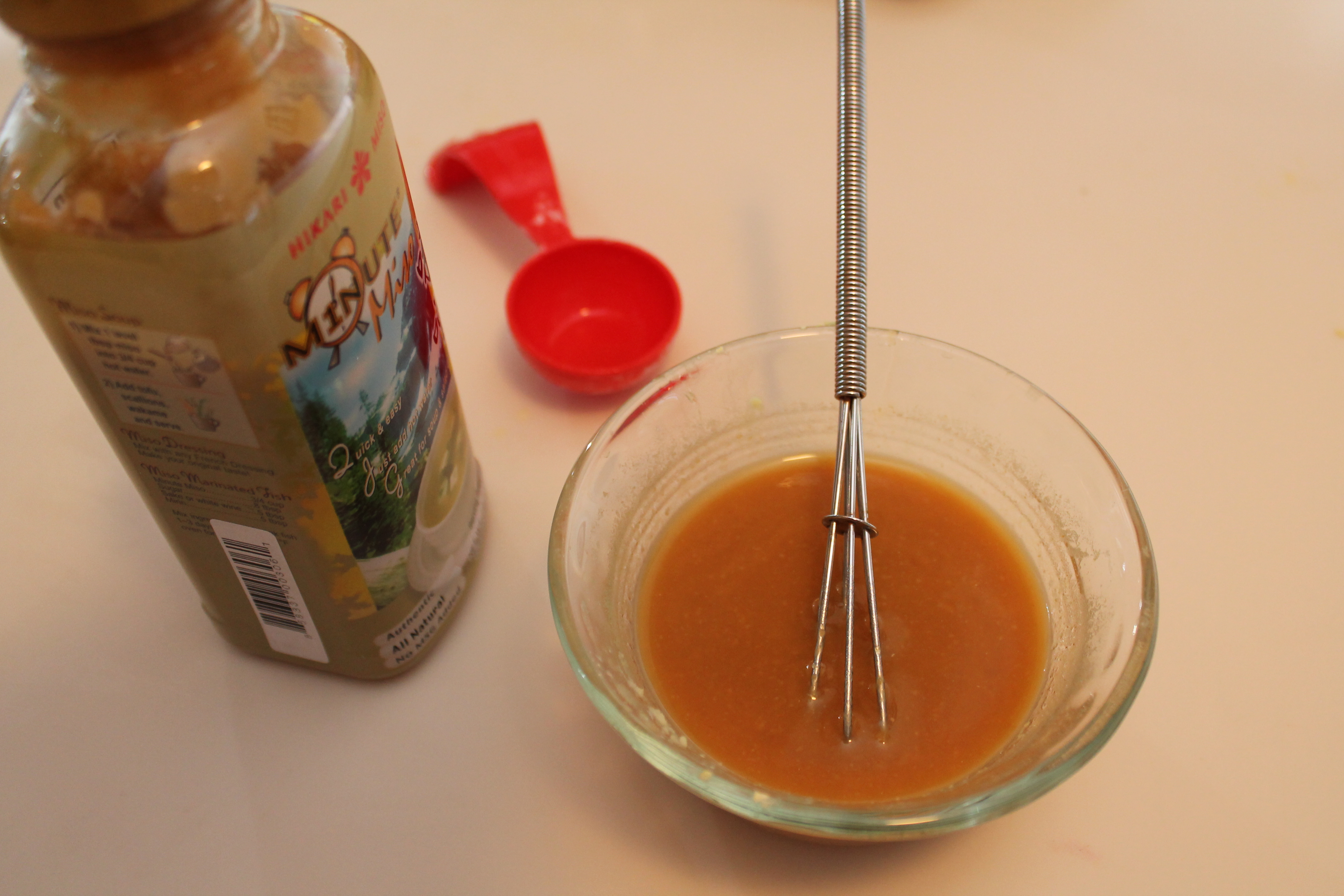 Stir together miso paste (NOT the powdered soup mix…), honey, rice vinegar, and grated ginger. Please grate your ginger on a microplane zester if at all possible! It will allow the flavors to marry much better, and it will make a much smoother sauce.
Heat up your grill. I used my George Foreman…again, much quicker than heating up charcoals and moving the dinner party outside. But I would have loved the extra depth of flavor the smoky grill could have provided! Plus the better grill lines… (my grill lines, regrettably, were on the bottoms but not the tops of the fillets).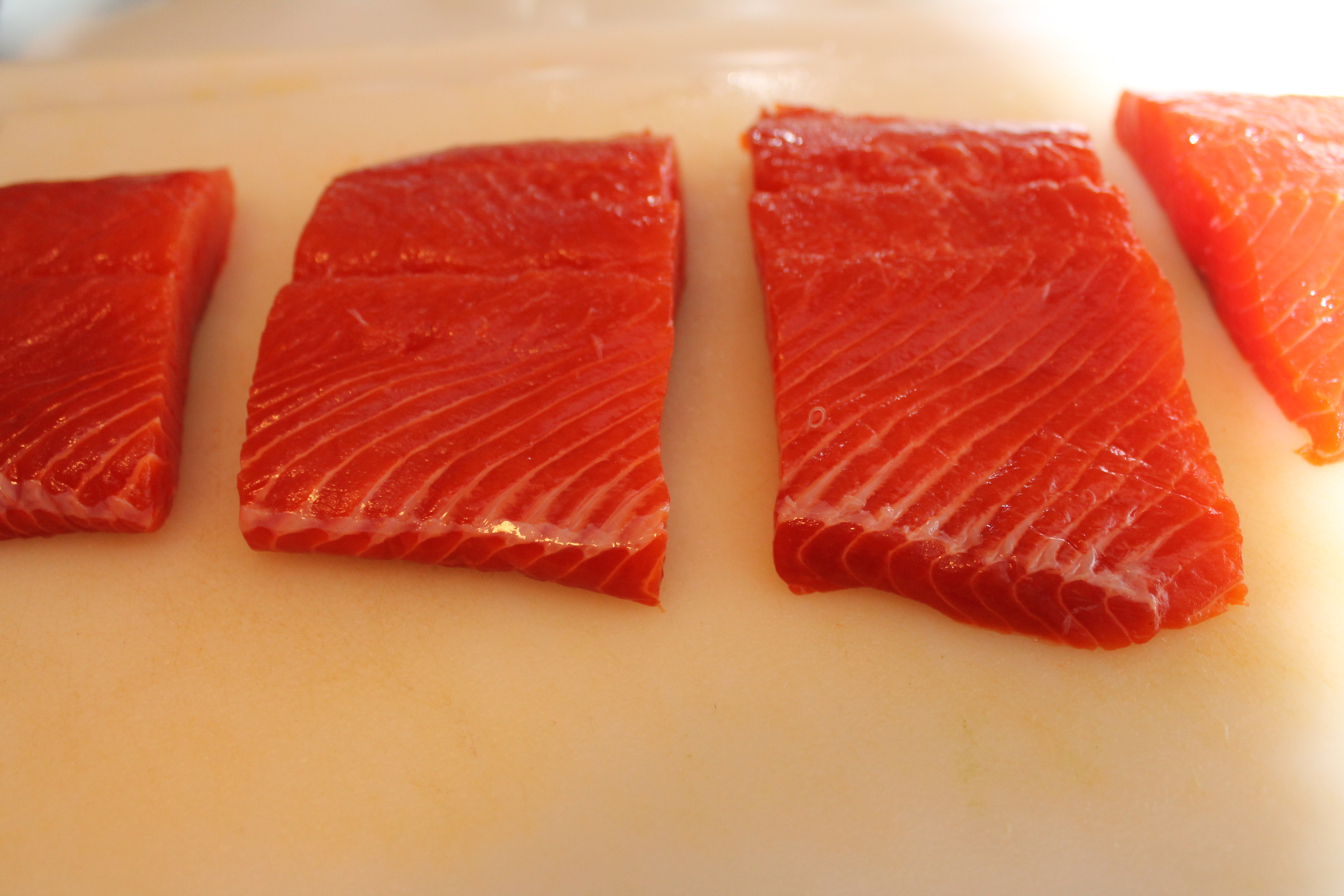 Baste the bottoms of the fillets with the miso sauce and set them on the grill. Baste the tops generously as well.
Grill the fish, either 3–4 minutes per side, or about 5 minutes total in the George Foreman with the top closed. Check the fish with a fork: it should flake easily. Spread with sauce at least once more while grilling.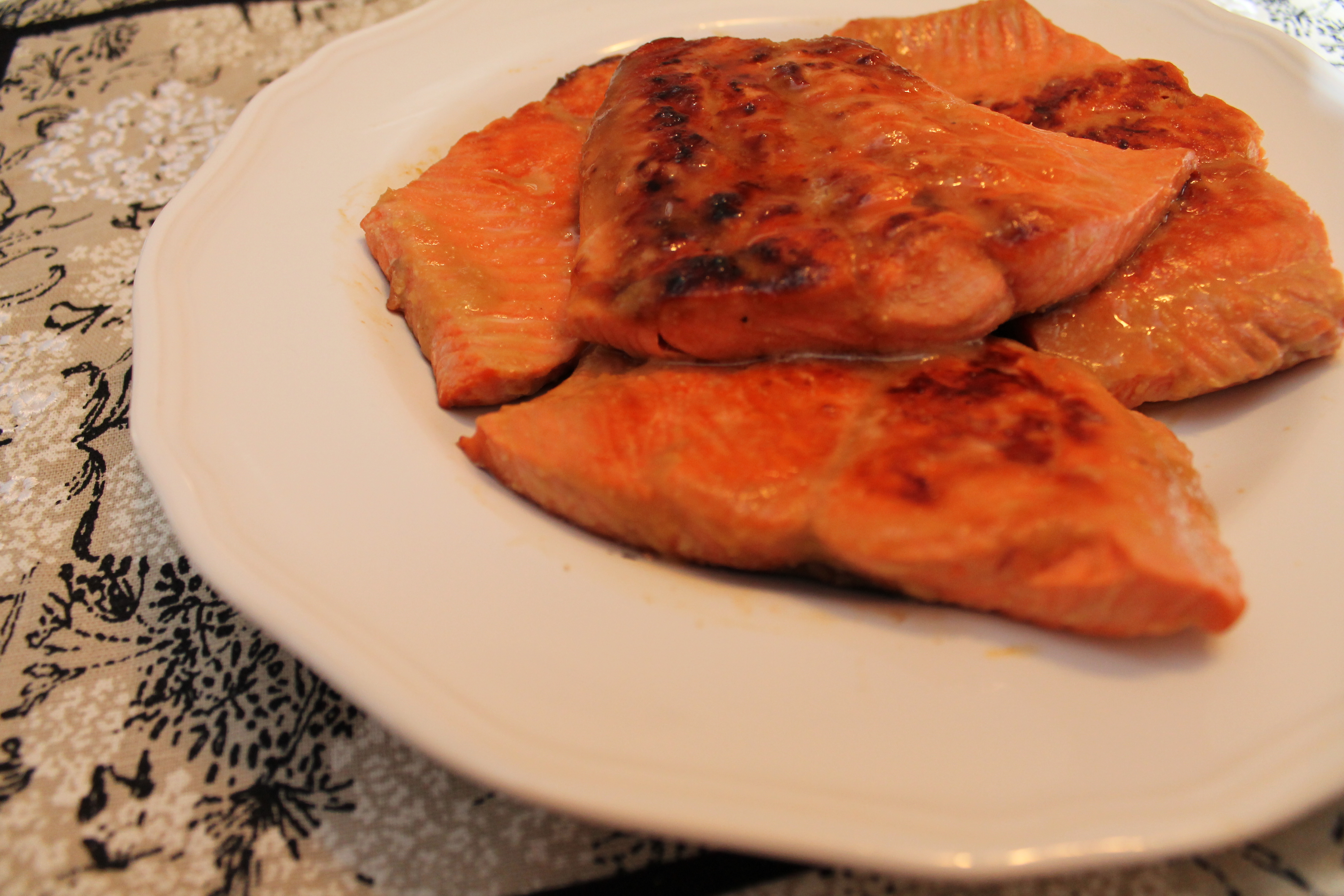 I served my fish with lightly steamed sugar snap peas and teriyaki squash and onions, thanks to the bounty provided by my CSA share!
Miso-Glazed Salmon
adapted from Jane's Adventures in Dinner
serves 4
Ingredients:
3 tbsp. miso paste
1 tbsp. honey
1 tbsp. rice vinegar
2 tsp. freshly grated ginger root
4 6oz. salmon fillets, skinned
Directions:
Whisk together the miso, honey, rice vinegar, and ginger.
Spread sauce on tops and bottoms of salmon fillets. Grill 3 minutes on each side, basting at least once more. Salmon is done when it flakes easily and is opaque in the center.
Enjoy!
One year ago: Salmon with Yogurt-Chive Sauce
Two years ago: Mocha Macarons