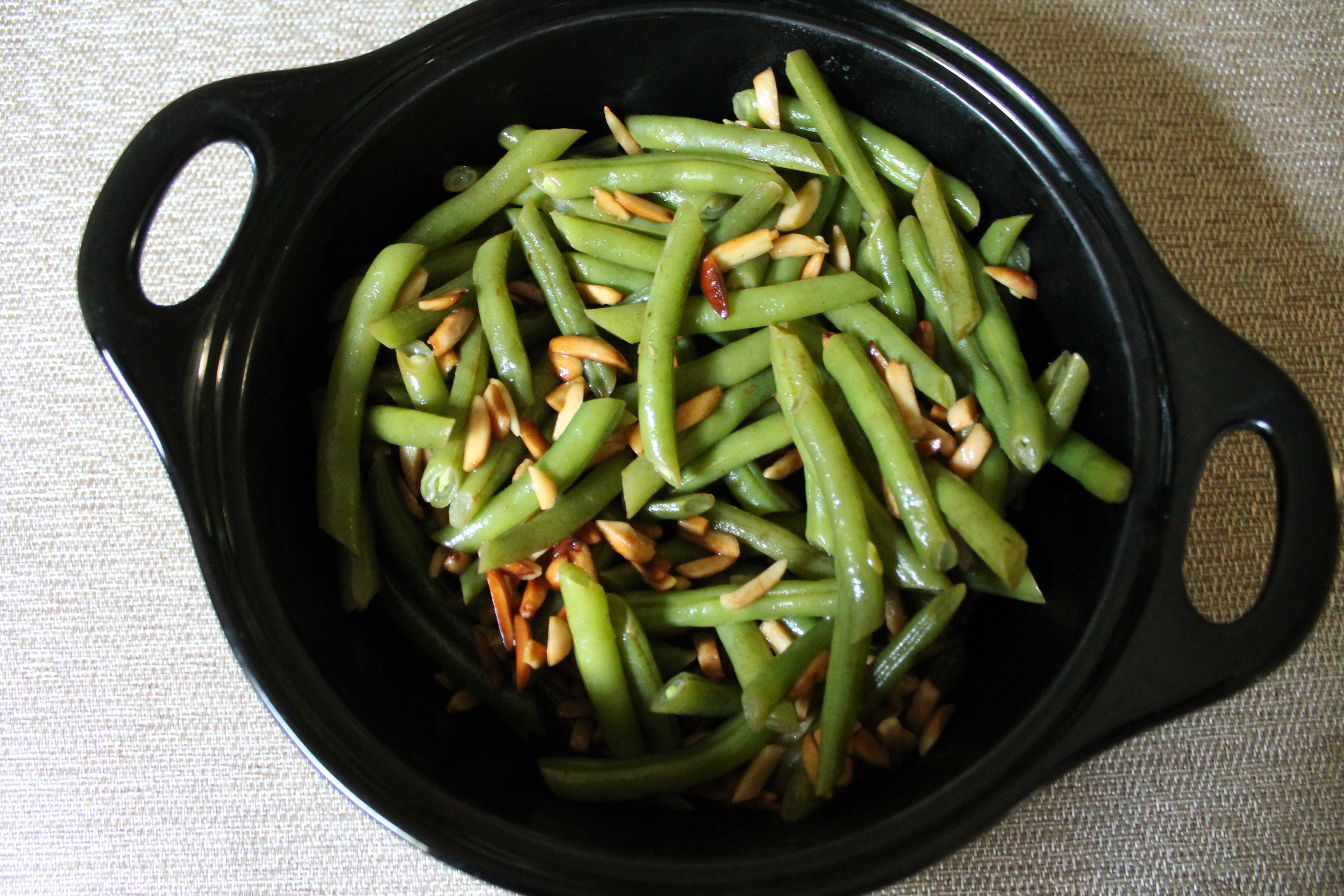 Is it almondine or amandine? I am never sure.
Either way, I am so convinced that this is the only good way to eat green beans. Lightly steamed and combined with toasty almonds and brown butter? Heck yes!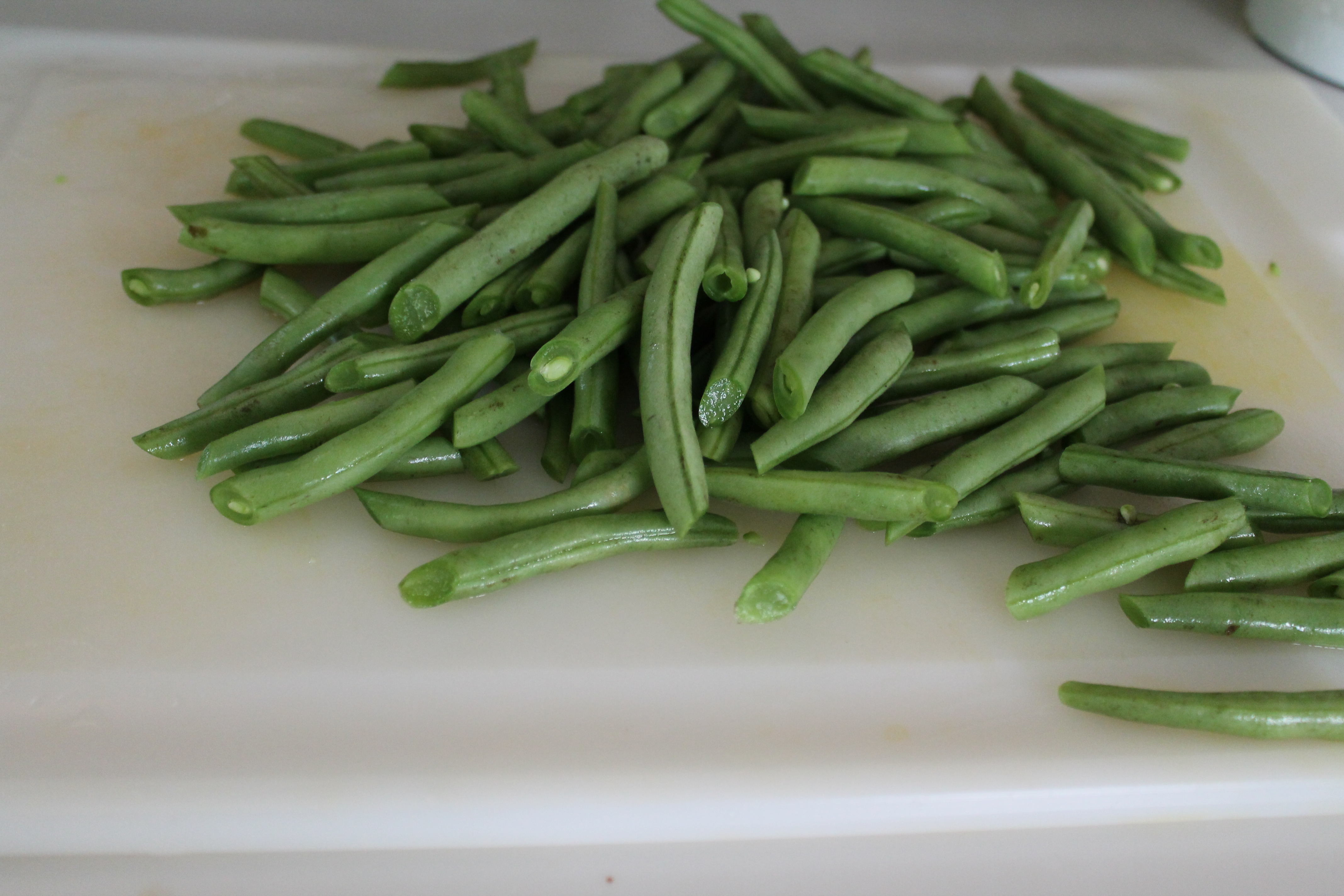 This recipe is so easy to make!
Start by trimming and cutting the green beans into 2″ pieces.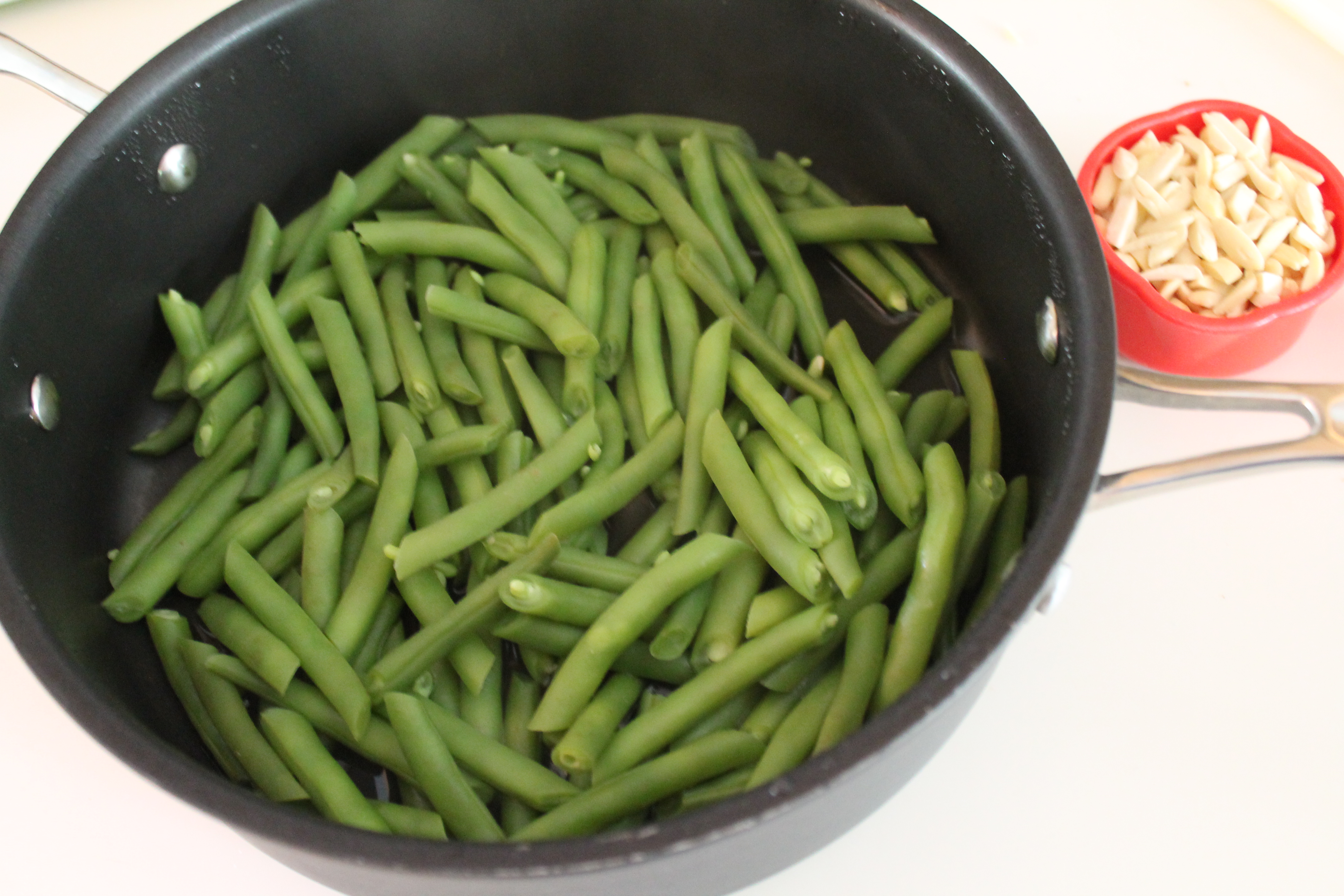 Set the green beans in a large sauté pan with ½ cup water. Cook over medium heat for 10 minutes, then immediately uncover and remove them from the heat.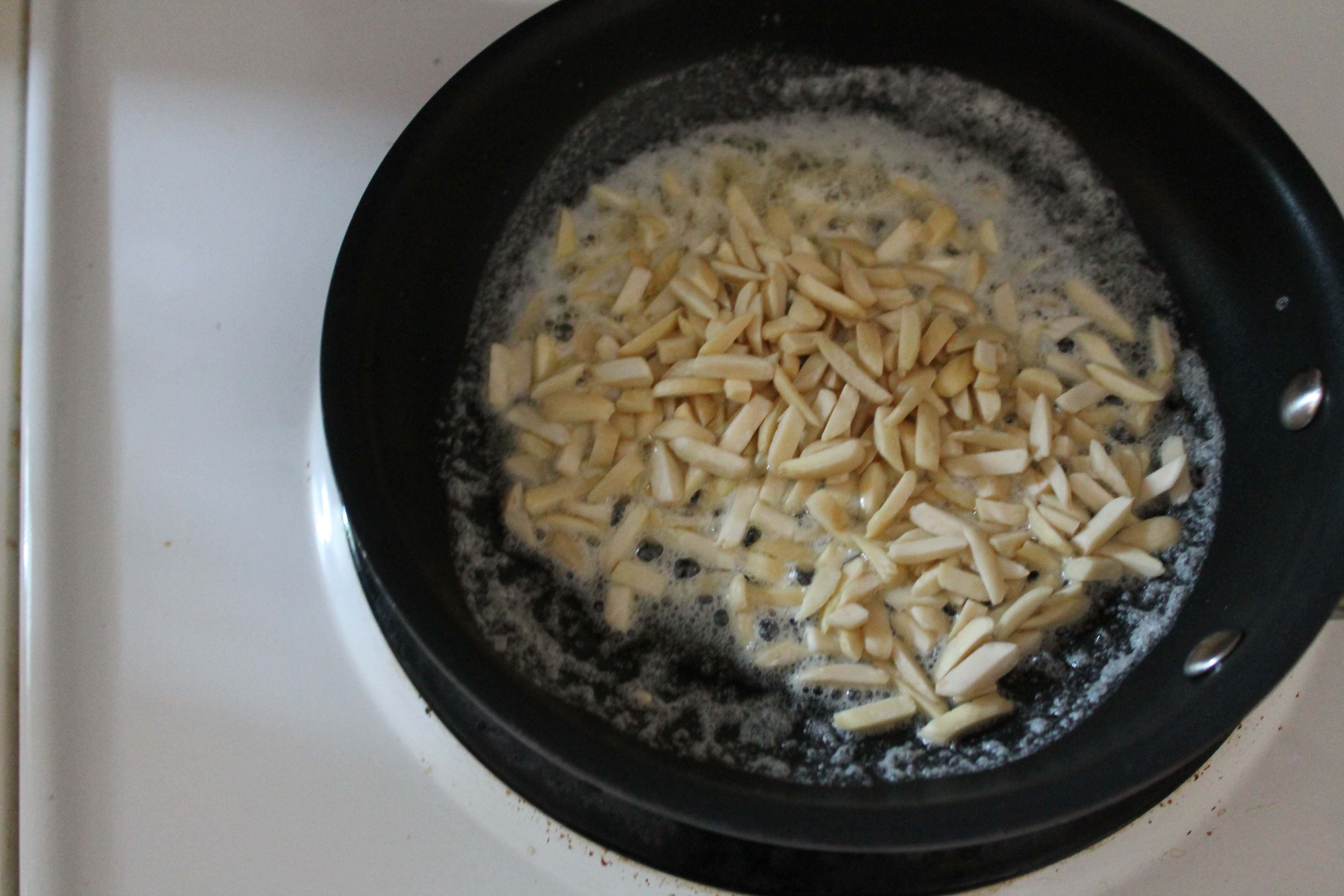 As the beans cook, toast the slivered almonds in butter. I used salted butter, because who wants to be persnickety with a quickie side dish? The butter got nice and foamy…and it browned along with the nuts! So delicious.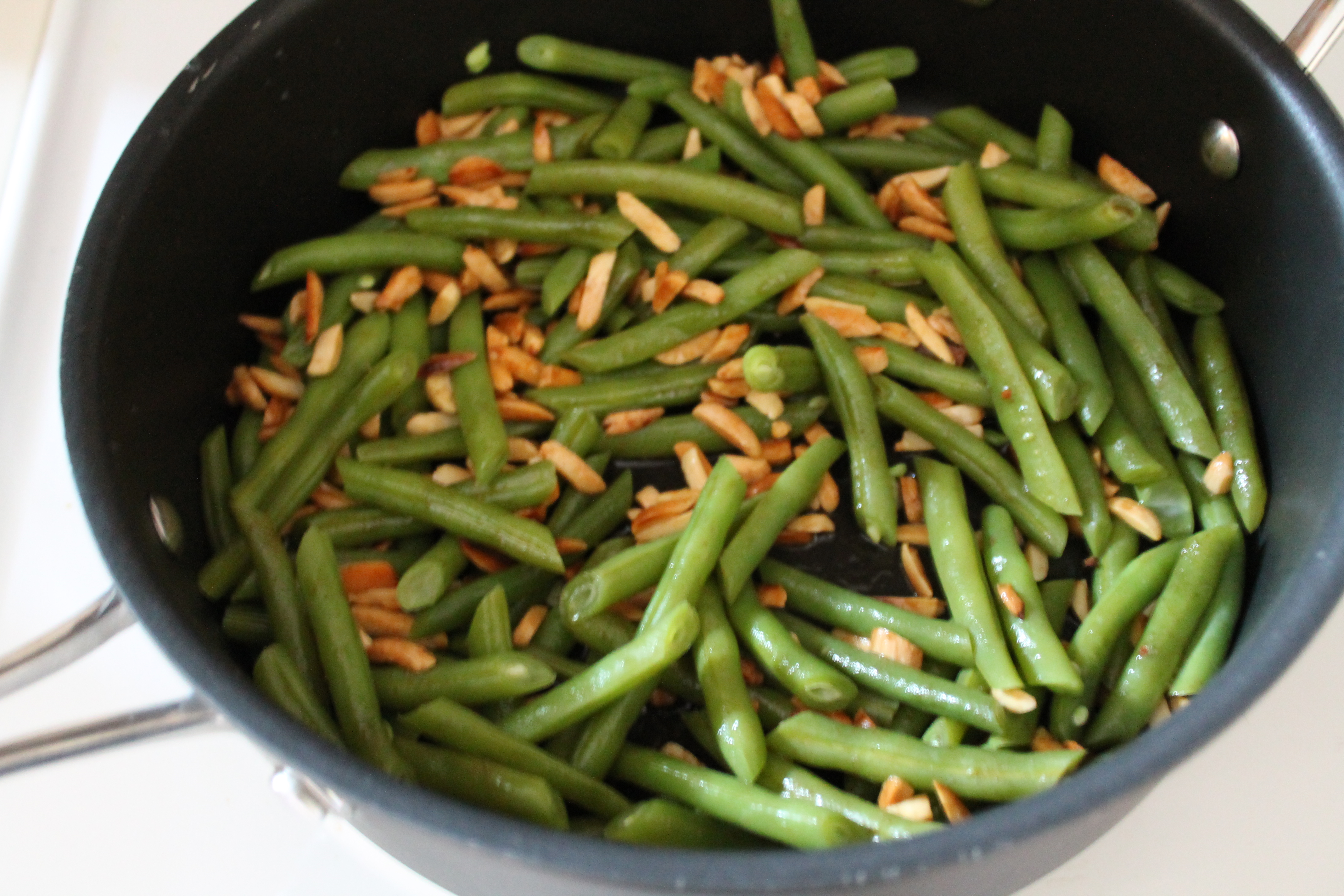 Stir the nuts and butter into the green beans along with a squirt of lemon juice. Tadaaaa! You're done. Best green beans ever.
Green Beans Almondine
lightly adapted from Taste of Home
serves 4
Ingredients:
1 lb. green beans, trimmed and cut into 2″ segments
½ cup water
½ cup slivered almonds
2 tbsp. butter
splash of lemon juice
Directions:
Place the green beans in a large saucepan with the water. Cover and cook over medium-high heat for 10 minutes.
Meanwhile, toast the almonds in the butter over low heat, stirring constantly. When the almonds turn brown, immediately remove them from the heat.
Uncover the beans and stir in the almonds and lemon juice. Toss well to combine.
Serve warm.
Enjoy!
One year ago: Chocolate Truffle Ice Cream
Two years ago: Sesame Sprout Green Salad