It happened.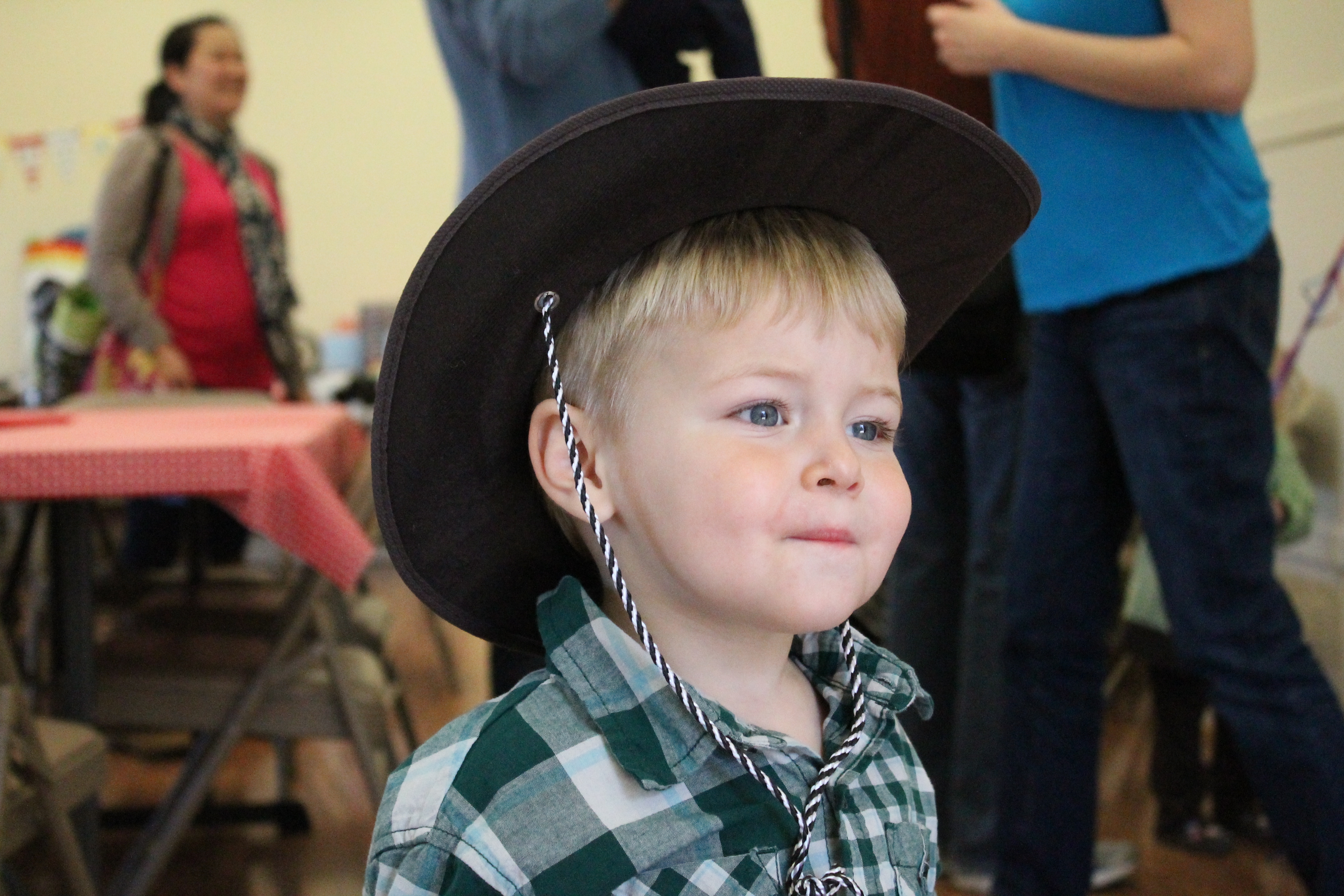 My baby turned 2! I am still not sure how this is possible, but every day he is chatting incessantly and singing songs and creating new things and just delighting us. (What a big difference from what he was doing two years ago!)
For example, this morning, he wanted to play with play-doh, and as I was getting it out, he announced, "Don't eat play-doh," (which, as you may guess, is a rule for a reason…) and then proceeded to build a layered birthday cake with little straws for candles.
Yeah, the birthday event really made an impression on him!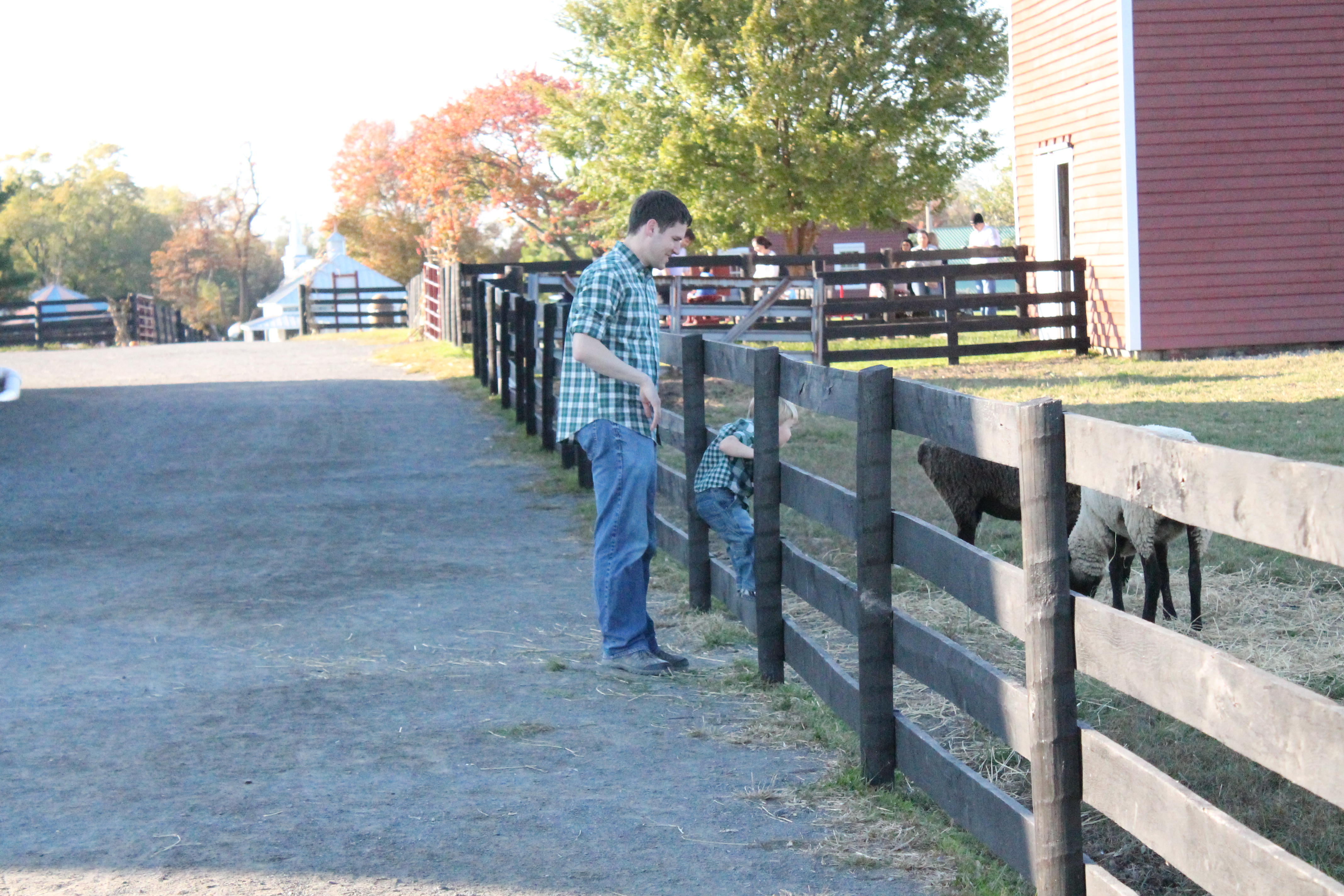 This year, we went to a local farm park to celebrate Jake's birthday with family and some of his friends. Frying Pan Farm Park has a working dairy farm, a collection of antique tractors and farm equipment, a ton of animals to check out (and, bonus, the pigs and goats recently had babies), as well as open spaces to run around, a carousel, and two sets of playground equipment. It's the real deal for kids of any age!
This party turned out to be a bit more challenging to execute than I had hoped, mainly because we weren't doing it at home. While the away-from-home plan was lovely in that I didn't have to clean my house, it was also meant stress in the form of a total frenzy to get everything set up and a slightly awkward time constraint.
I loved the idea of doing a party outside, with built in entertainment for the kids! However, the end of October can be dicey, so we decided to rent a room at the Visitor Center in case the big day turned out to be blustery or rainy. As luck would have it, the day of the party bloomed into an unseasonably warm, beautiful day to be outside! (At that point, I kind of wished we hadn't rented a room, because having the whole party outside would have been so lovely!)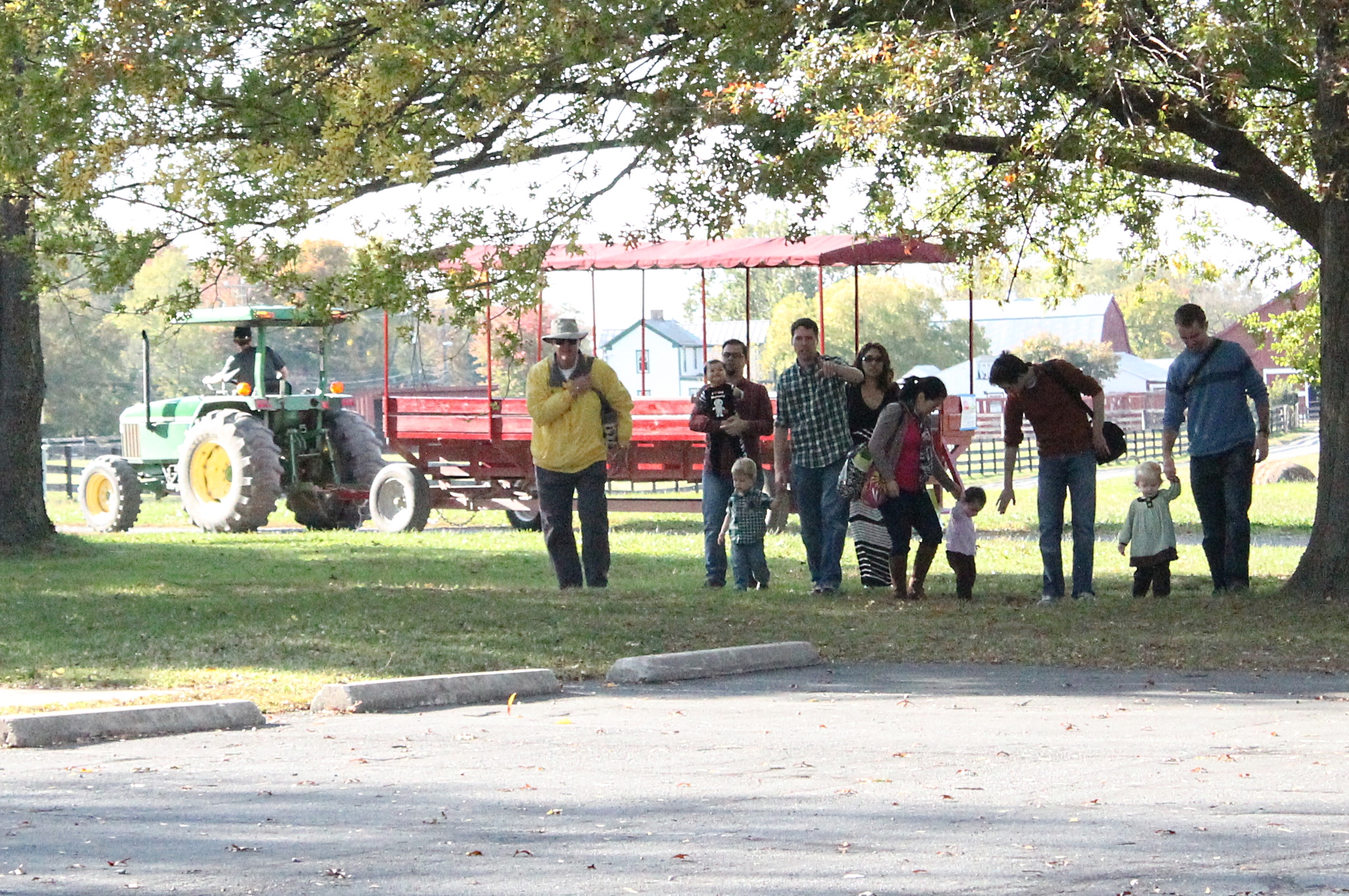 Jake and the other kiddos seemed to enjoy themselves! They started off with a wagon ride through the farm (while my parents and I hurriedly set up the party room).
I tried to keep the decorations really simple, especially given that we were not doing the party at home. I went with cow print and red-and-white checks. I also reused the birthday banner I had made for Jake's party last year!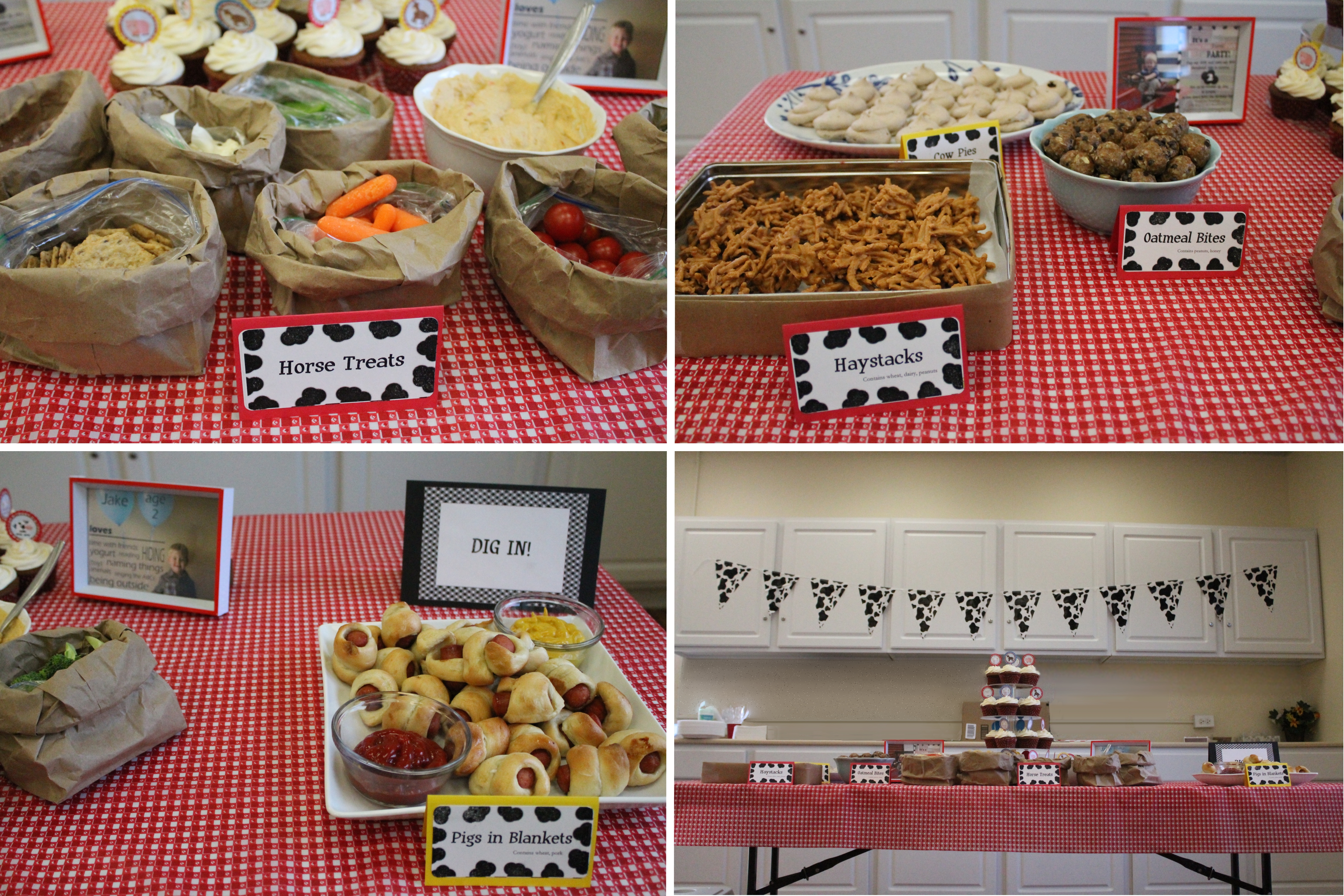 For party snacks, we had "farm" themed foods:
pigs in blankets (made lovingly by my sister-in-law, Kelly!)
horse treats (apples plus tons of veggies with hummus)
cow pies (tastefully named—mini versions of this chocolate pavlova)
haystacks
oatmeal bites
And of course, no birthday is complete without cake! This year I didn't bother with trying to make a low sugar treat. In the intervening year, Jake has proven to have a sweet tooth that rivals mine, so I figured that on his birthday he should enjoy his sugar coma. His cake this year was pumpkin spice with cream cheese frosting. (And stay tuned! Though I am not sharing the cake recipe today, you are about to see a whole lot of pumpkin spice cake…)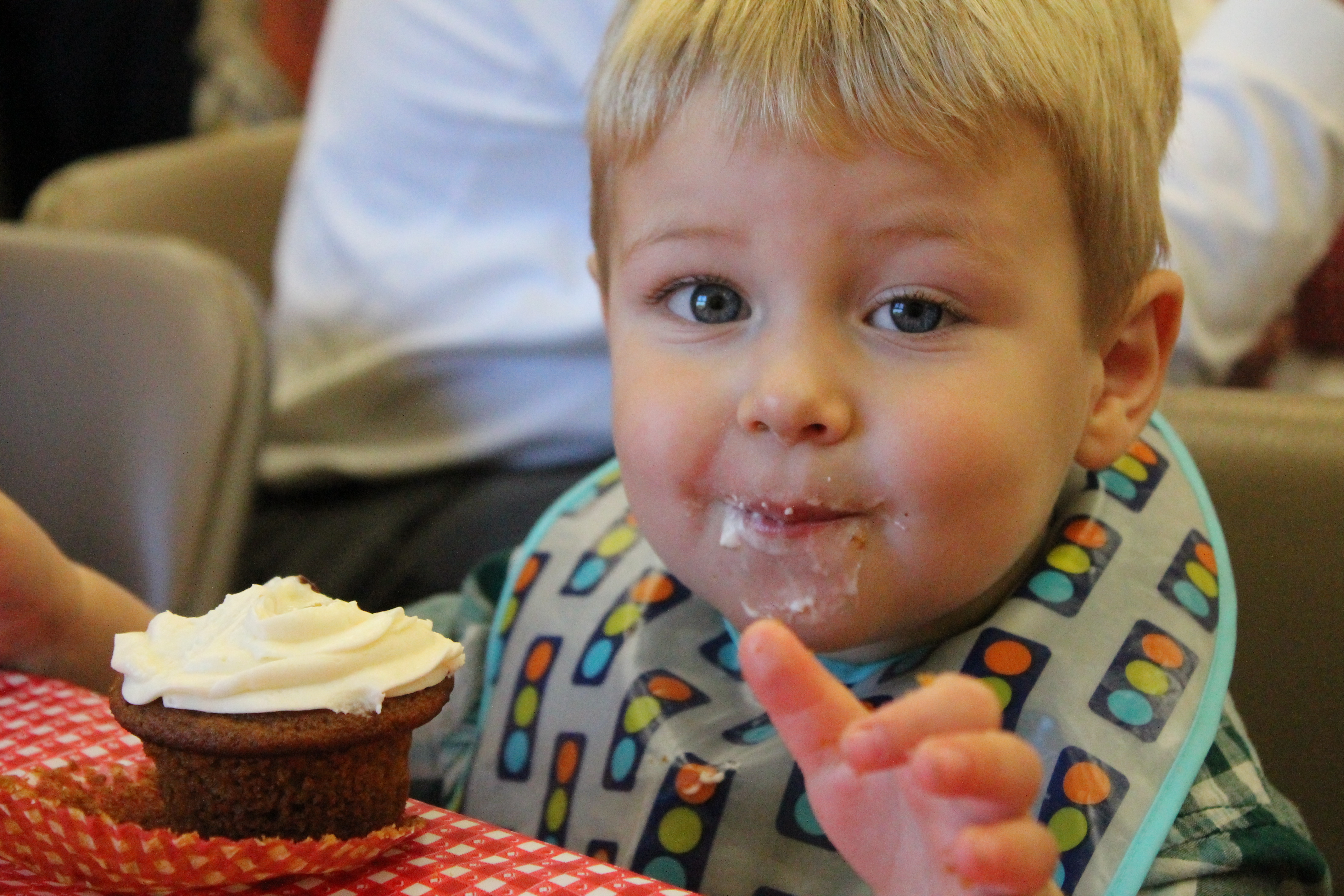 Jake mostly ate the frosting. Which, as I was informed, was exactly what his daddy used to do at that age.
He also refused to blow out the candles. Very cutely.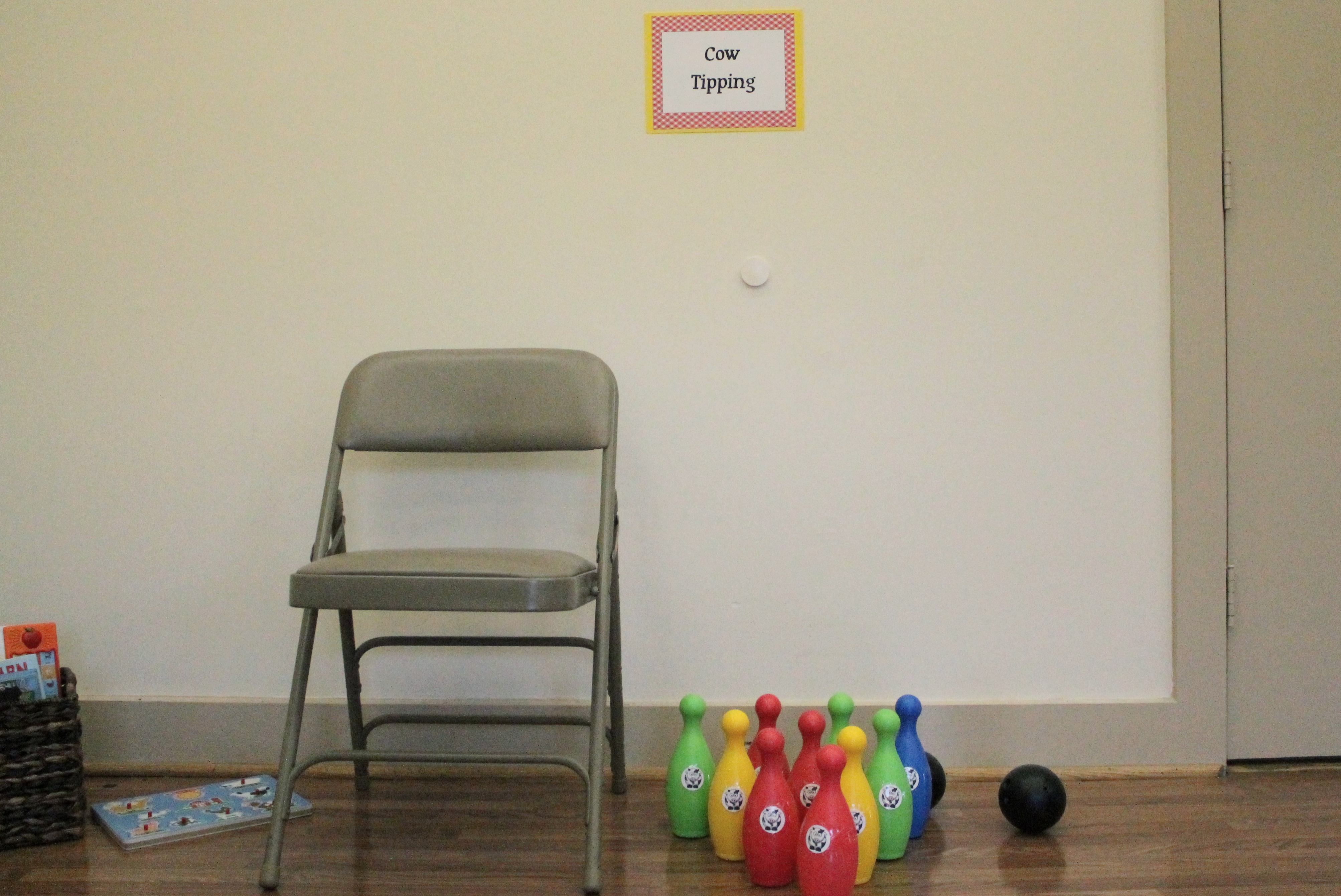 I set out a few little items for the kids to play with while we were inside. My favorite was the cow tipping! (You can't see this too well, but all of the bowling pins have little cows on them.) Days later, Jake is still referring to his bowling set as cow tipping, much to my delight!
The kids' favorite, however, was the helium balloons I had bought to help everyone find the party room. I really should have known that a huge knot of balloons would be the most exciting thing ever!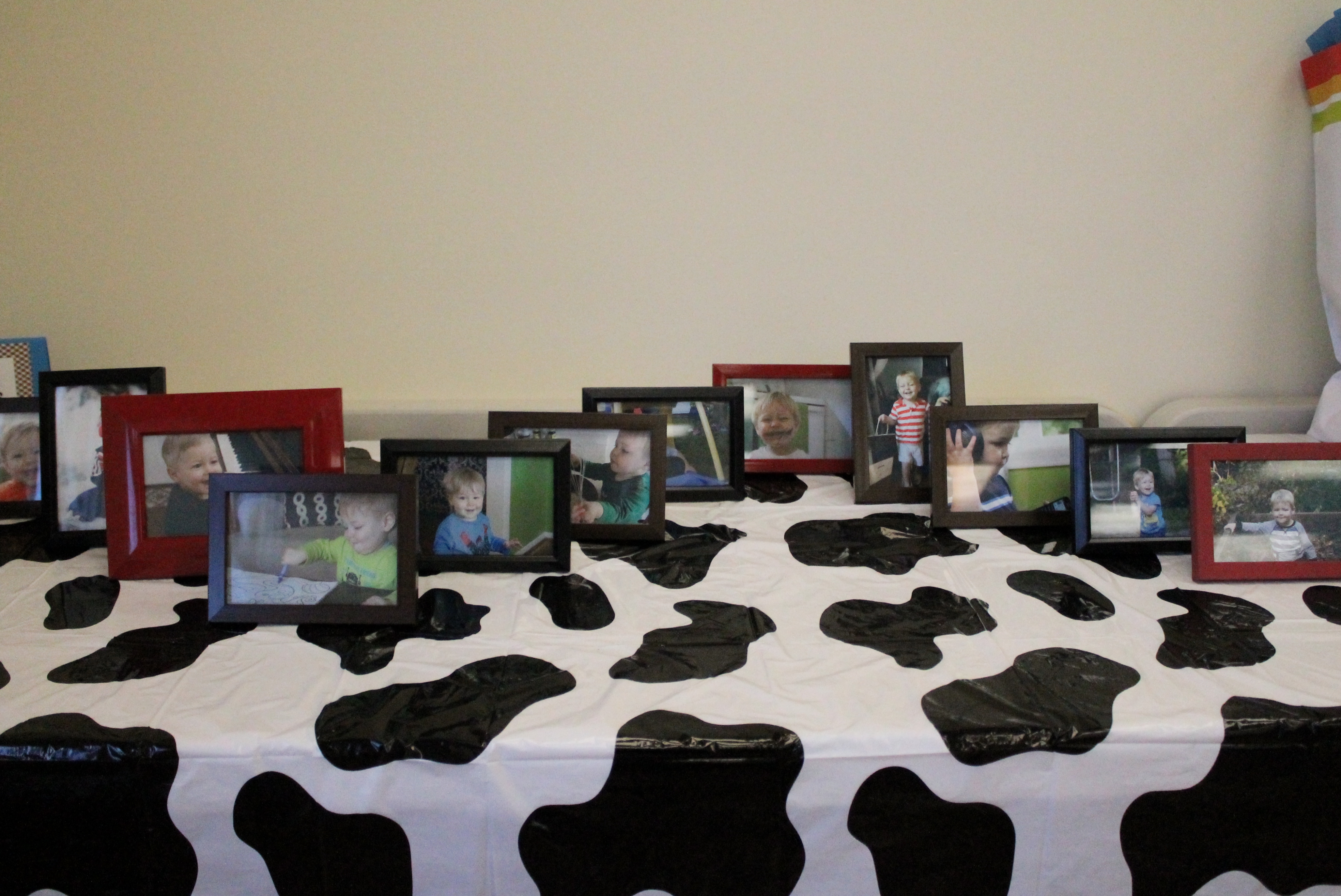 I also set up a picture of Jake from every month of his life over the last year. It's amazing to see how much he grew up!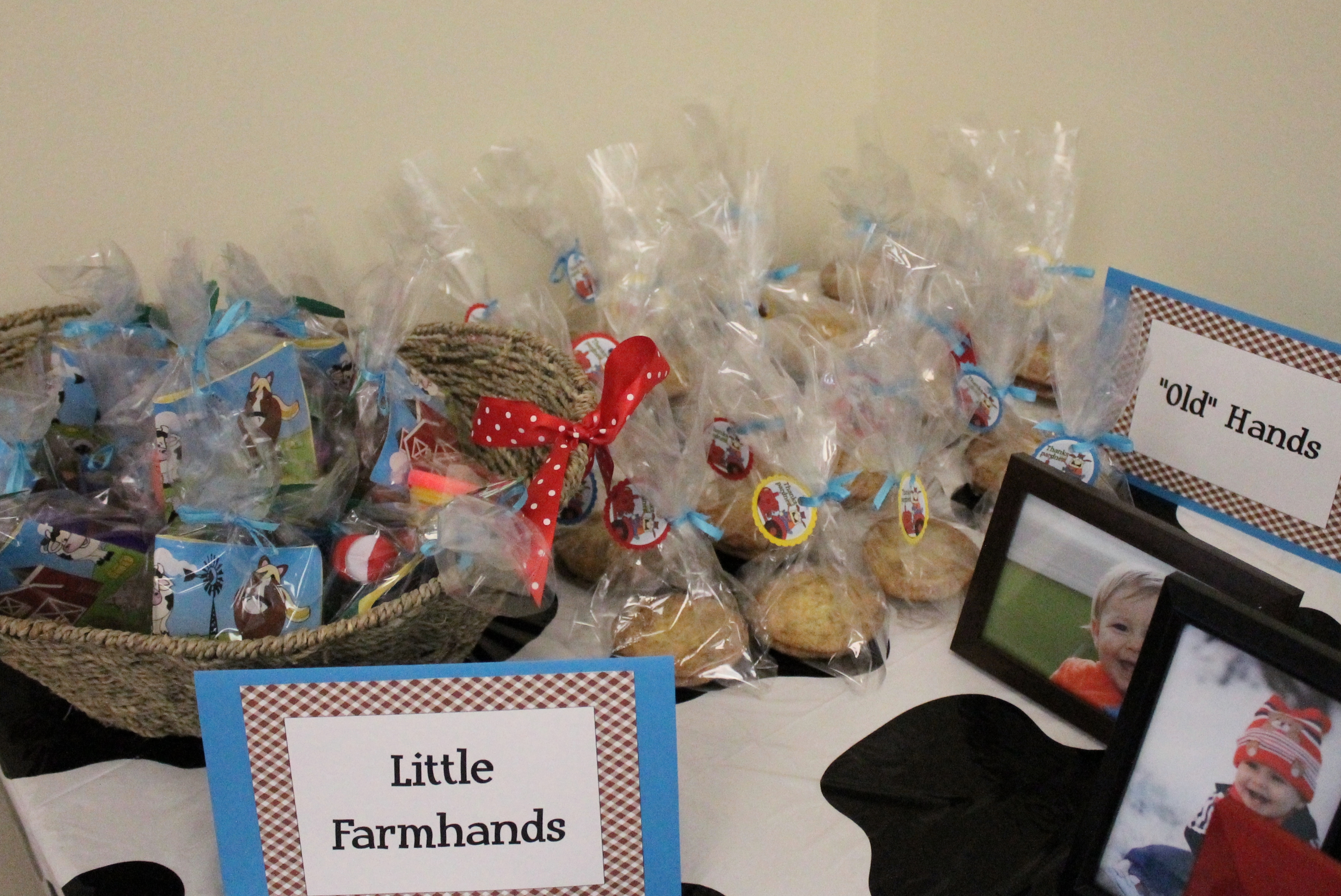 For favors, I put together a little collection of stickers, play-doh, plastic animal cutters, and a bath toy. (And because most of the people at the party were adults, I also made snickerdoodles.)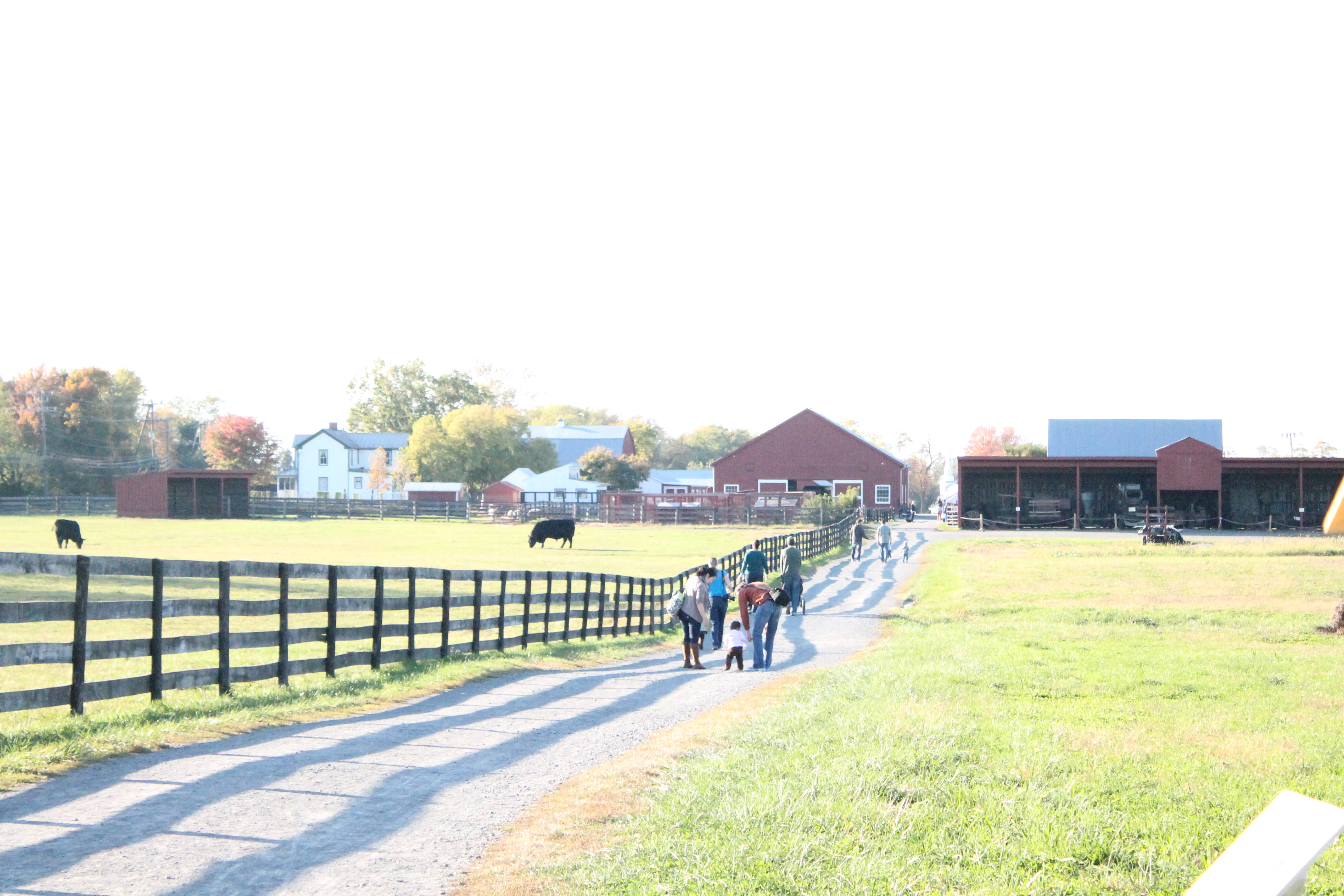 After we did cake and presents, the kiddos all headed back out to the farm to admire the animals (sadly, we missed the cow milking), jump in the only puddle around for miles, sit on the tractors, and play on the playground.
All in all, quite a fun party!
And now, because I can…gratuitously cute photos of my awesome kid. Happy birthday, Jake! Love you, love you, love you!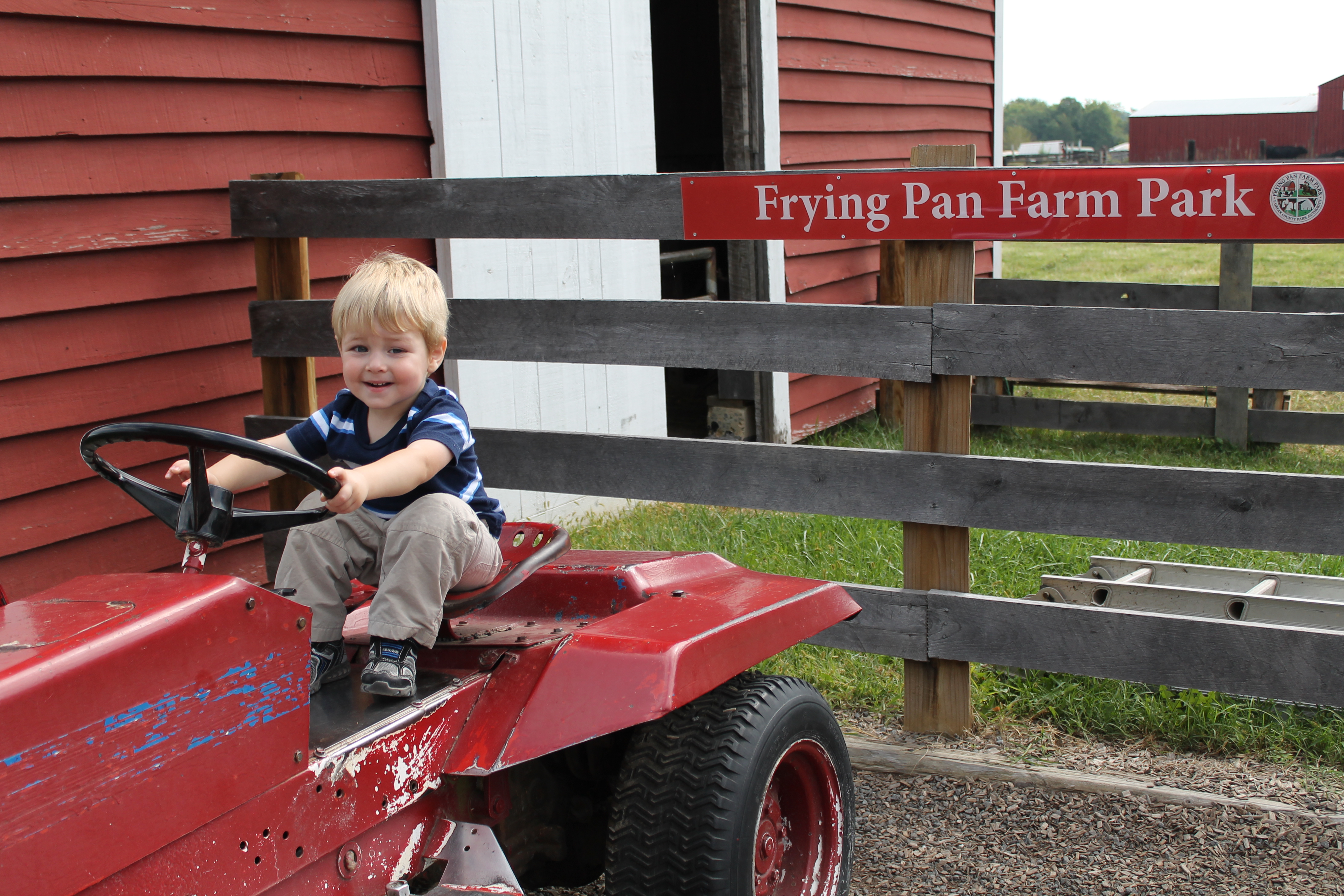 This is the photo we used for the invitations to his party. Jake is getting really into cars and buses (and now, tractors), so he had a hoot pretending to drive the old farm equipment!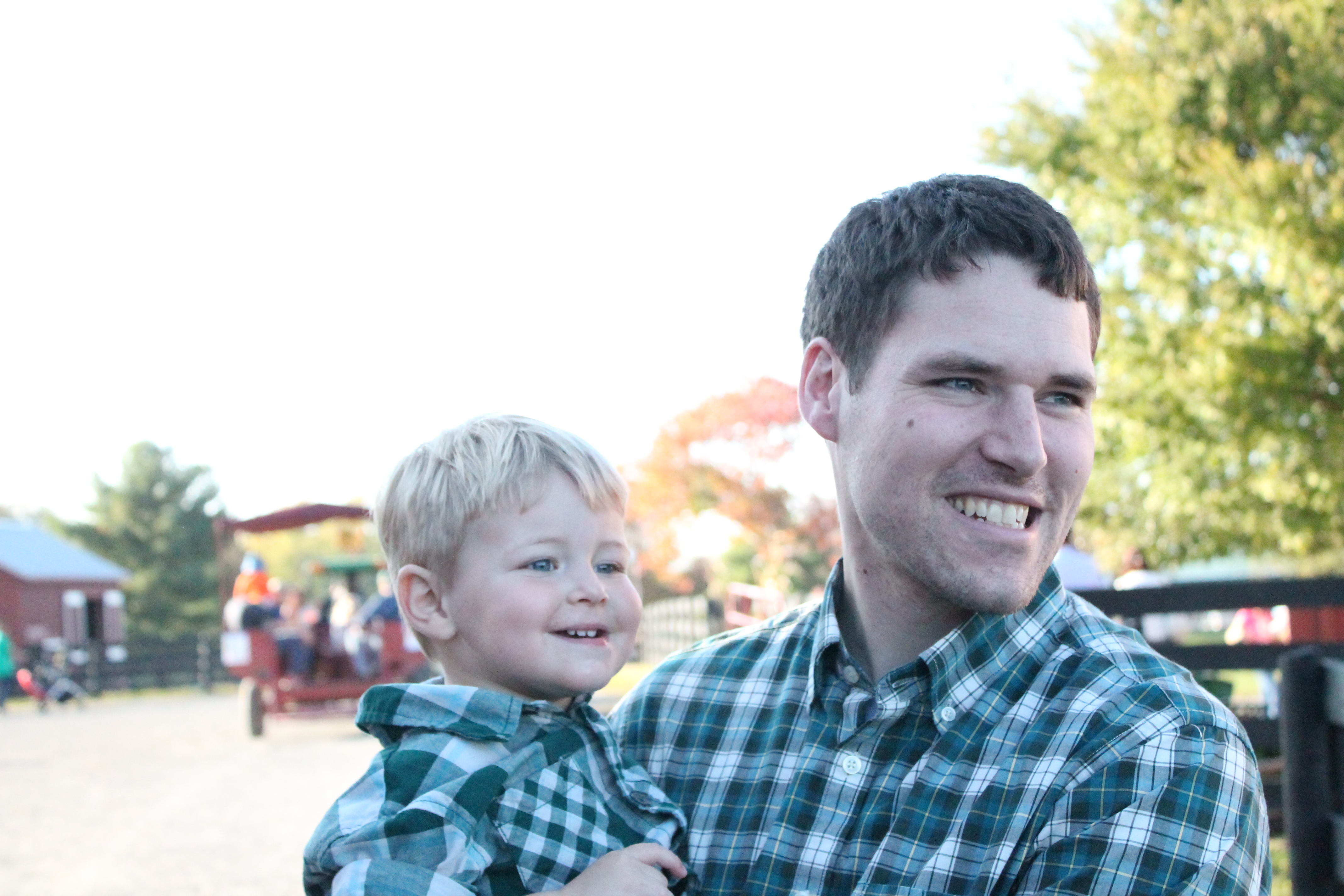 Gents on the farm. Is it terrible or cute that I made them wear matching plaid?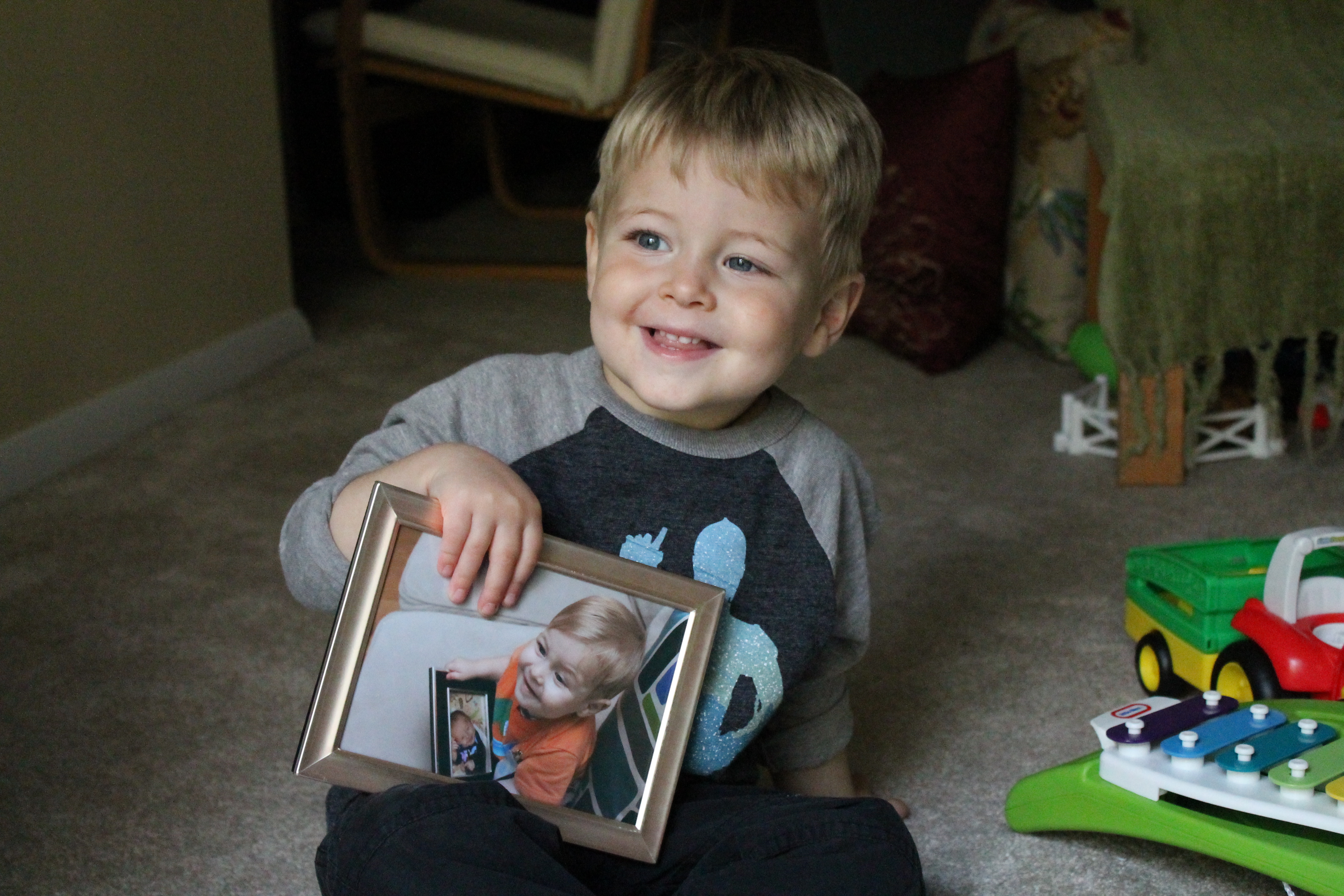 Last year, I caught a cute photo of Jake smiling at a photo of himself. This year, we decided to cement it into a tradition! But boy, are 2-year-olds reluctant to pose the way you want them to…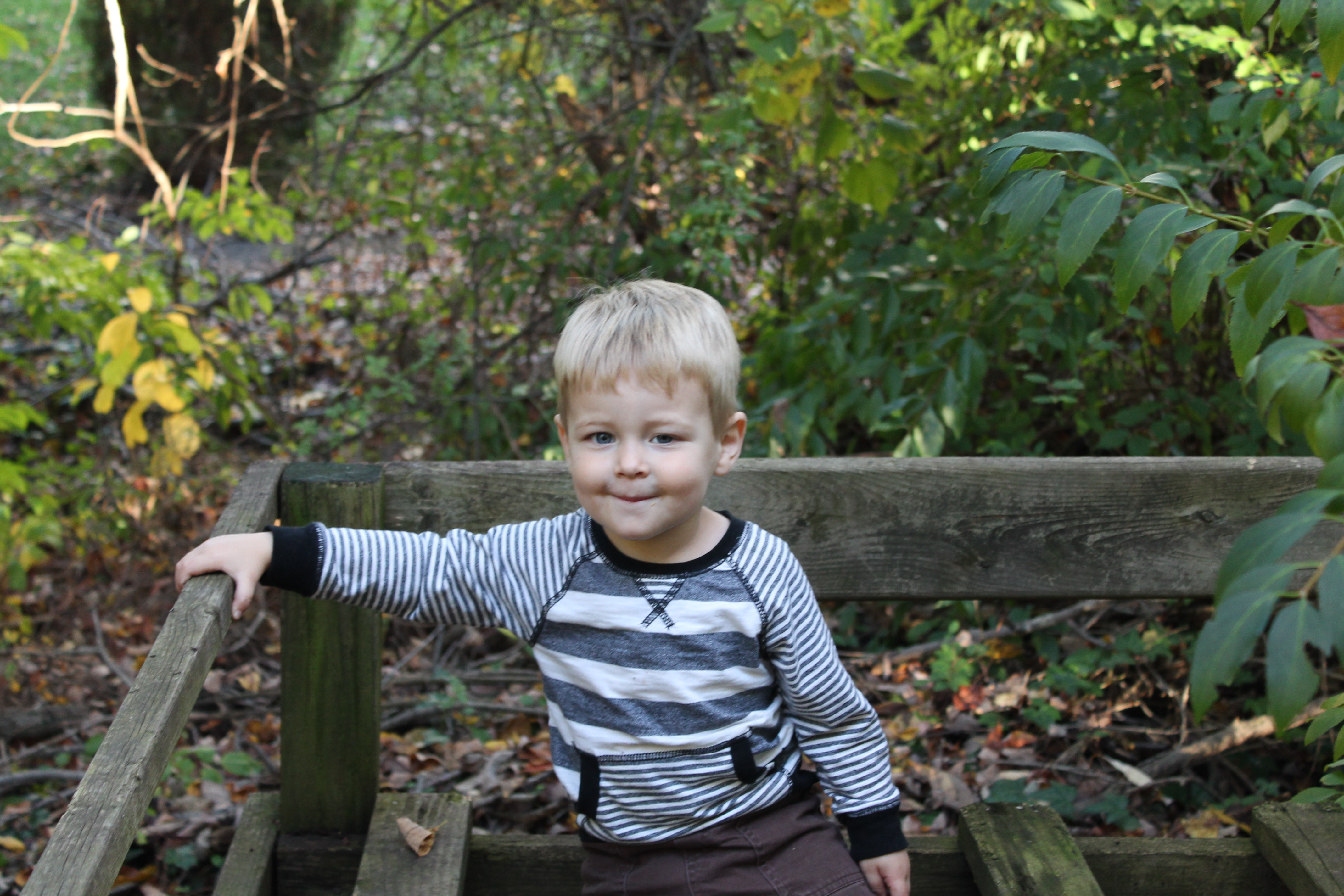 My little imp in his favorite spot in the yard! We have no idea what this little wooden platform was originally built for, but Jake thinks it's a jungle gym.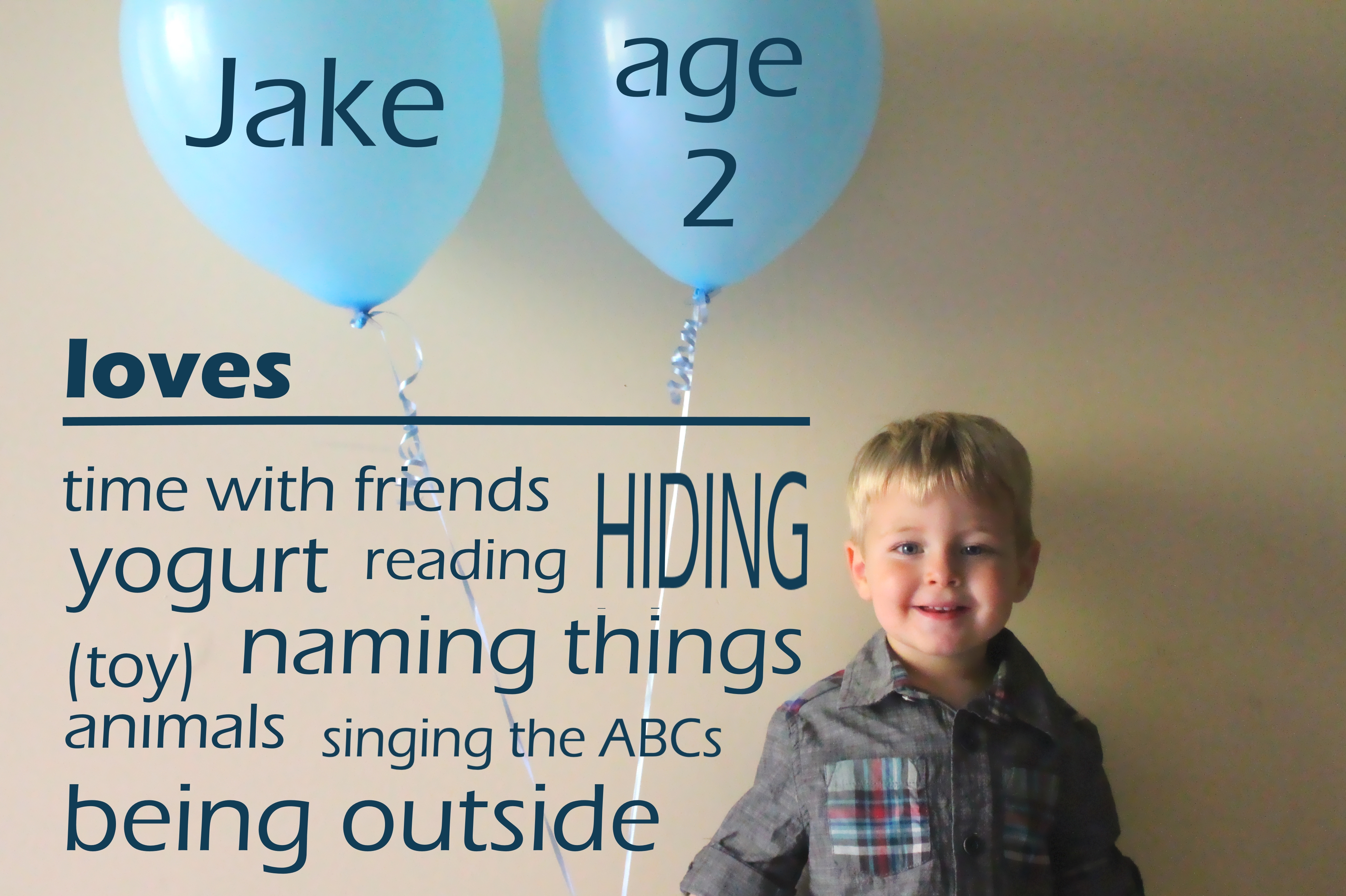 One year ago: CSA in Review
Two years ago: Sweet Potato Chocolate Chip Muffins
Three years ago: Chocolate Pumpkin Loaf