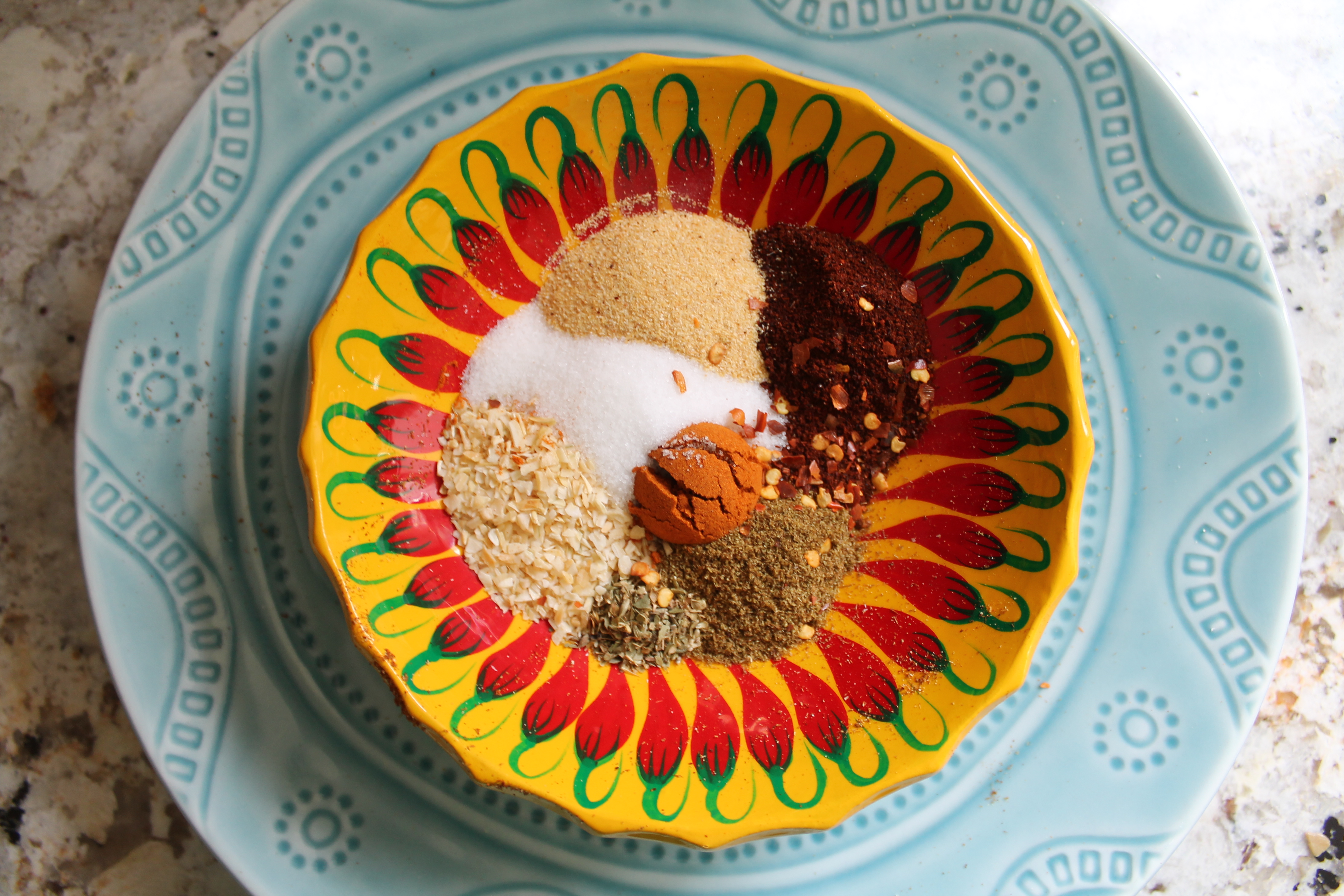 Have you ever made your own taco seasoning?
It's kind of glorious.
Yes, it's true: I have a penchant for making things from scratch that I could easily have bought in the store…but in this case, I really do think it's worth it. Not only will you avoid totally unnecessary ingredients, like gums and gluten, but you if you make your own taco seasoning, you can customize the flavors and spice level!
Plus, your friends will be impressed. And isn't it a beautiful thing when someone compliments your cooking (and you can brag that you even made the taco seasoning yourself)?
I borrowed this recipe from my best friend, who claims she borrowed it from Rachael Ray. It's simple to remember and even simpler to make! Just measure and stir.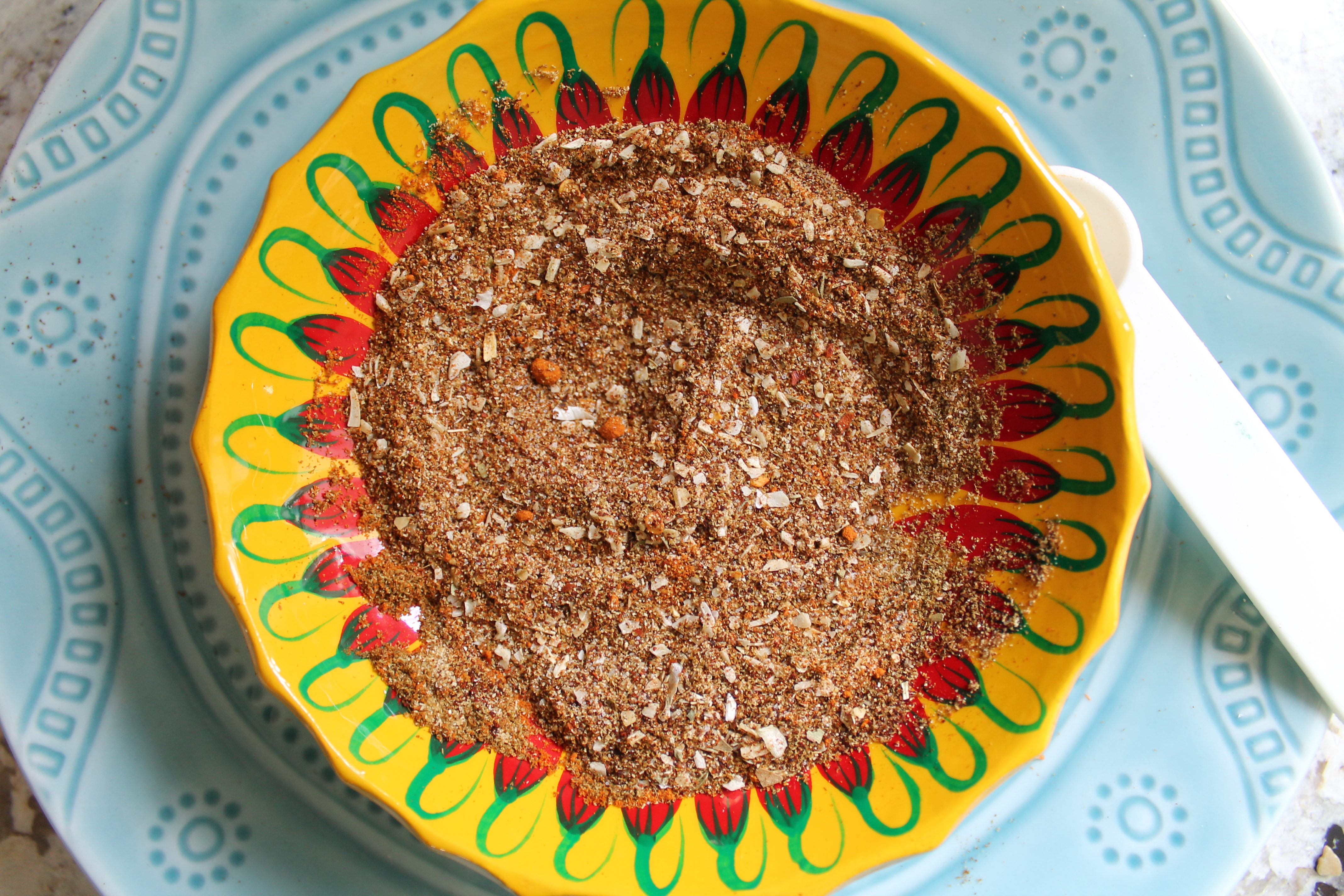 I recommend making at least a double batch so you will have taco seasoning on hand for quick meals and last-minute guests! What could be better than whipping together a meal that you barely had to think about at a moment's notice?
The other great thing about this recipe is that it erases the need to dice and mince onion and garlic. You can skip a whole step of sautéing without skipping any flavor if you use dried onion flakes and garlic powder!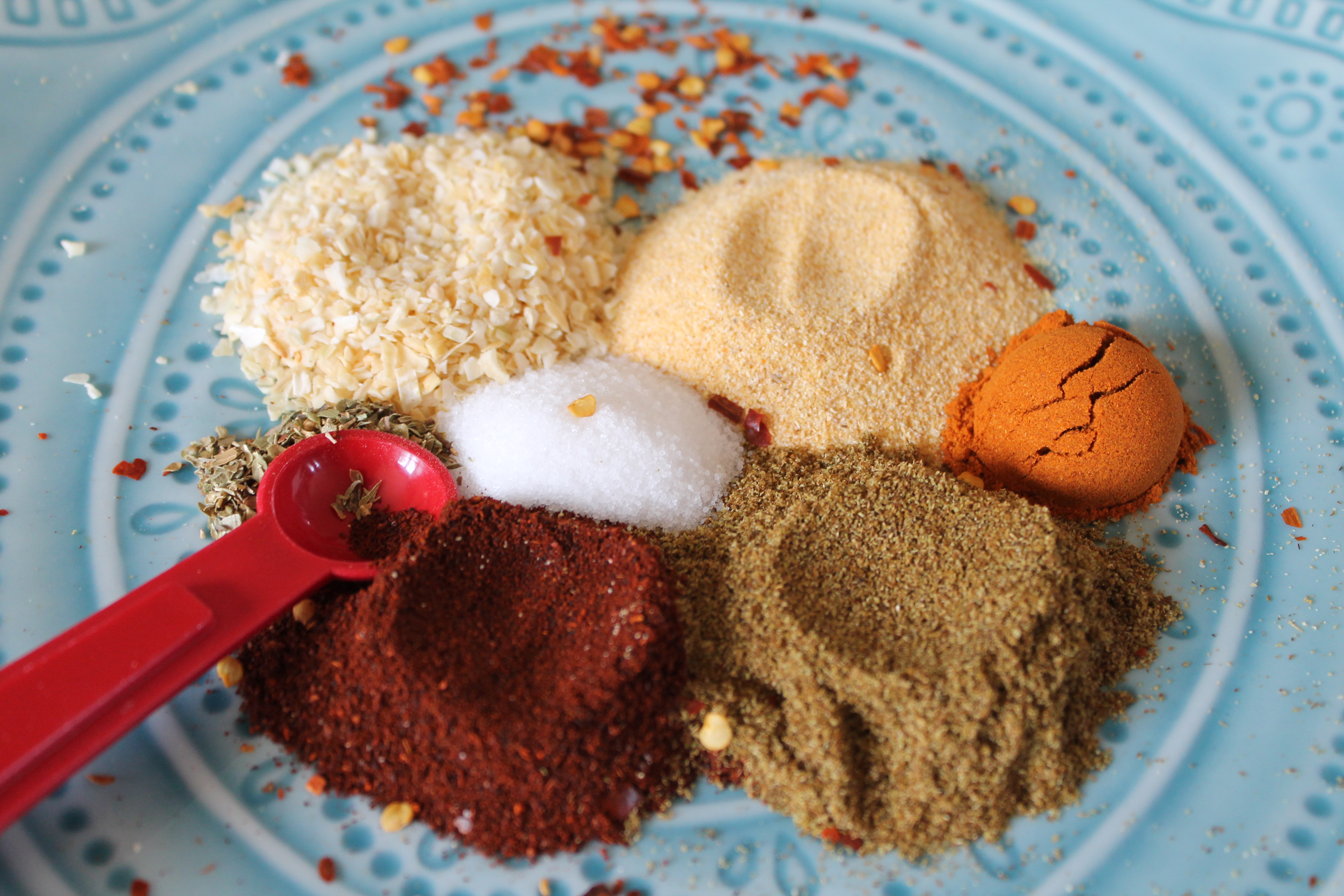 For this taco seasoning, you need your classic south-of-the-border culprits here: cumin, chili powder, onion, garlic, and salt, plus smoked paprika, crushed red pepper, and oregano! Also, if you are cilantro intolerant, I highly recommend you compensate for the lack of cilantro in your future tacos by adding a hearty pinch of ground coriander to the taco seasoning.
Measure the ingredients out by tablespoons and teaspoons and then stir them together!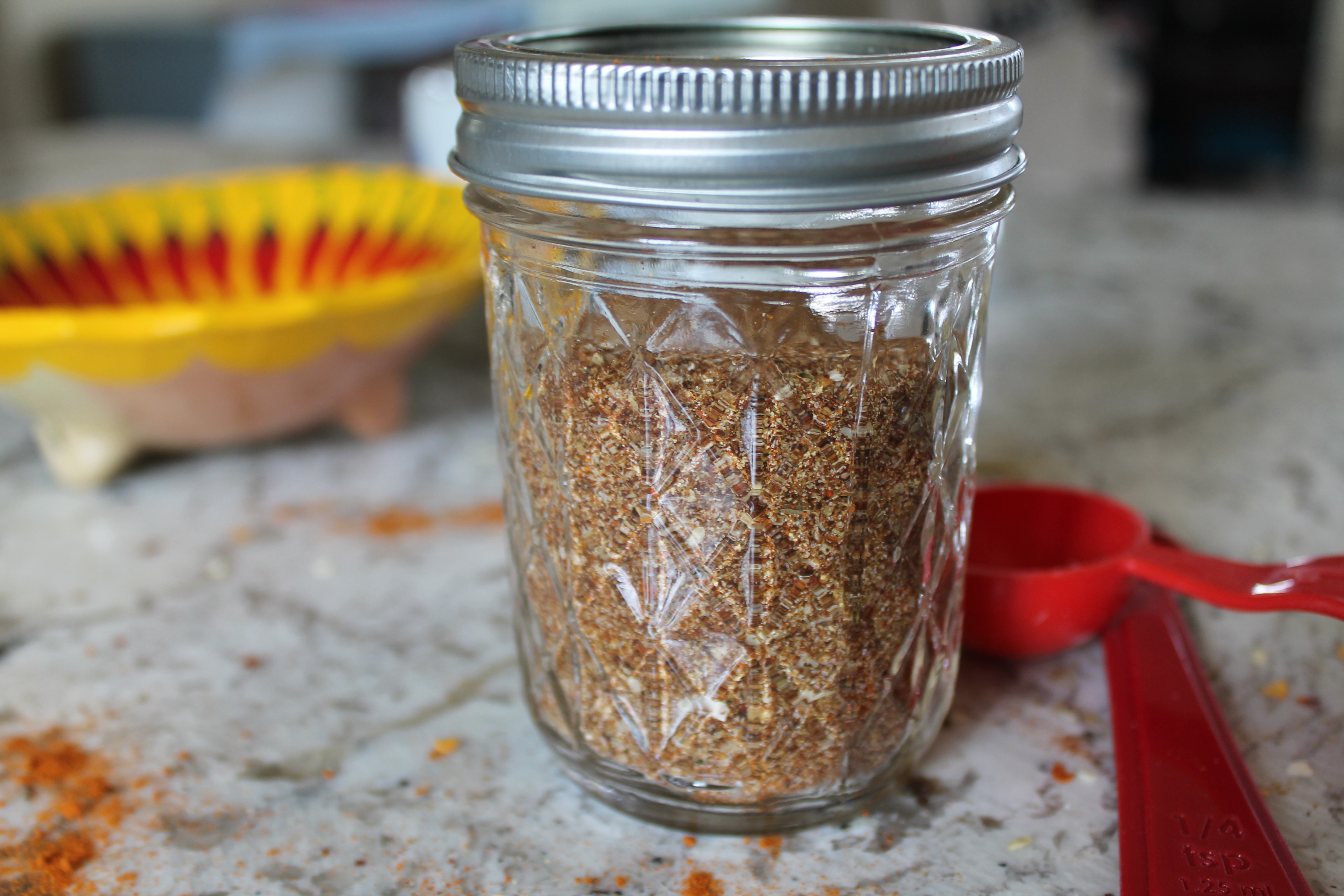 Store them in an airtight container. I like a small jam jar for this purpose, because it holds at least a double recipe of the seasoning and it fits on my spice rack!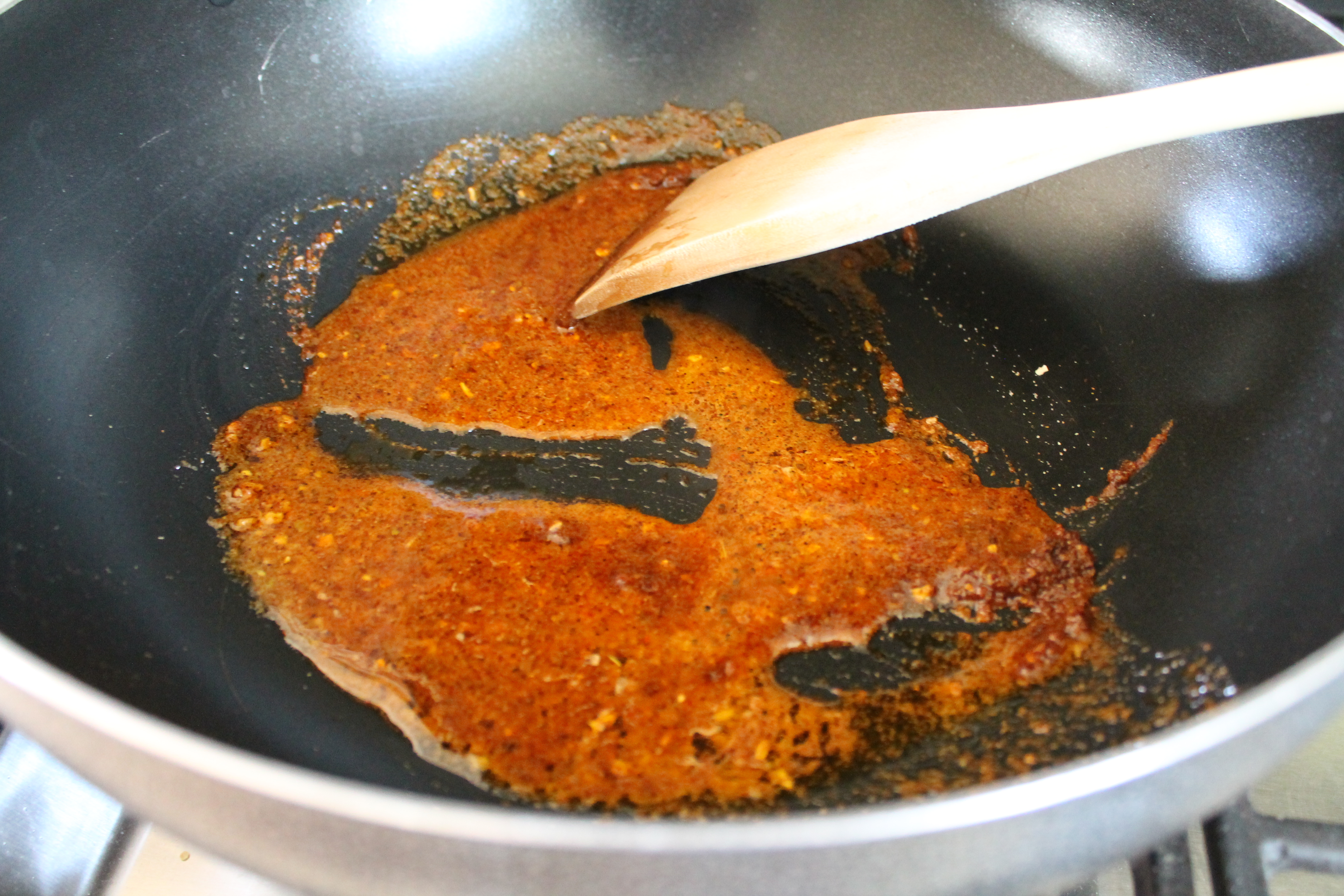 So let's talk about cooking with this taco seasoning. I use 1 heaping tablespoon of the seasoning per pound of taco "meat"—my favorites are black beans and shrimp, but of course you could use actual meat, as well. One tablespoon may not seem like a lot, but it is very flavorful!
Combine the taco seasoning with equal parts water and oil—how much may depend on what you are cooking. I start with 2 tbsp. each, but beans will absorb liquid, so you may need to add more liquid if you are letting them sit over the heat for a while.
Bring the taco seasoning mixture to a high simmer and toss in your taco ingredients! Cook through completely, then spoon into the tacos of your dreams.
Homemade Taco Seasoning
barely adapted from Debby Hoskin
makes about ⅓ cup/enough to season 4 lbs. taco "meat"
Ingredients:
1 tbsp. chili powder
1 tbsp. cumin
1 tbsp. onion flakes
1 tbsp. garlic powder
1 tsp. salt
1 tsp. smoked paprika
¼ tsp. oregano
3–4 dashes crushed red pepper
Directions:
Stir all ingredients together. Store in an airtight container up to 2 months.
Use 1 tbsp. seasoning per 1 lb. beans, shrimp, mushrooms, etc.
Enjoy!