I am pleased to announce that Smells Like Brownies is moving to a new home! (In fact, it has already moved!)
Welcome to Savored Grace.
---
When I concluded that the name Smells Like Brownies had run its course, I almost simultaneously gulped with fear.
Do you know how hard it is to name a blog?
It's really hard.
It's hard because all of the cute ideas are in use by other brilliant people. (But, bonus, while I was researching to figure out whether any of the new names I brainstormed were taken, I found a bunch of new blogs to follow! New fave: Coffee + Crumbs.)
Having given up refined sugar—possibly forever—for the sake of my physical, mental, and spiritual health, I knew that continuing to post under the moniker Smells Like Brownies would not really fit my new set of needs and hopes. I still love the homey feeling conjured by the smell of a warm pan of brownies (although, these days I am baking up some highly experimental batches full of beans and avocados and other positively healthy things I may eventually share if I get them right…). But writing a blog named after brownies no longer fits me. It doesn't proclaim that I am God's. That the food I eat is part of his plan for me. That I am more than a girl with a sweet tooth.
So I started praying that God would inspire me with the perfect new home for my blog. I began combing the Bible for perfect (but somehow, available) phrases that might suit. I spent hours mulling over adjectives, writing them down to test them out. Surrendered, satisfied, content, restored. Full. Fulfilled. Refreshed.
I wanted something that could still inspire delicious thoughts, but also would reflect a broader purpose. I still want to inspire you and help you grow your repertoire in the kitchen. I still want to comfort you as you stand at the stove and make memories with your family and friends. But I also want you to know that God is the perfect giver of comfort, and that I rely on His grace daily. He is the creator of creativity, of flavor, of fulfillment.
I returned time and time again to God's grace, a precious grace that has meant so much to me as I struggle (yes, struggle) to give Him control of my habits, to turn my habits into heathy things that respect and honor the time He has blessed me with on earth.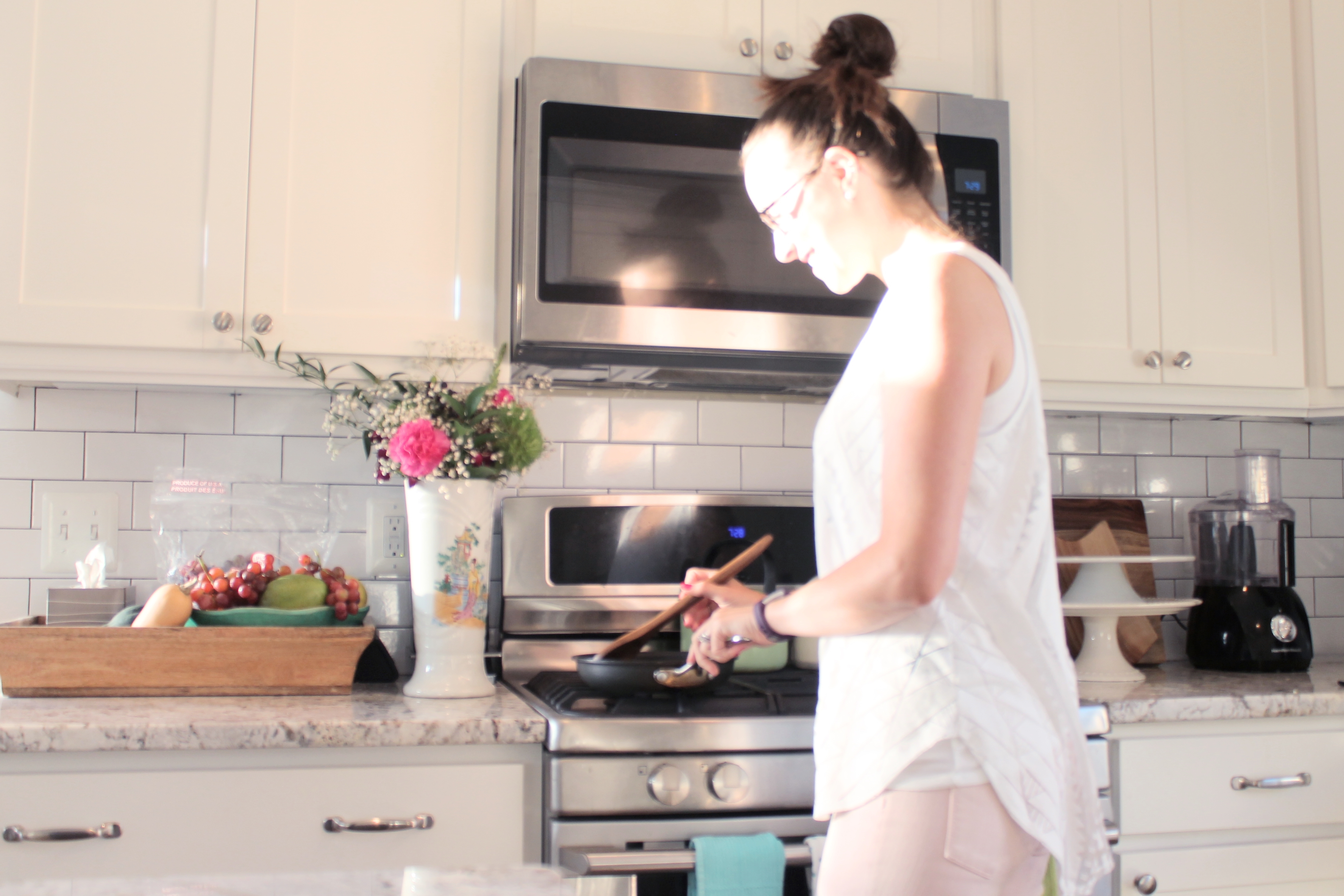 In His graciousness, God did not punish me for clinging to broken self-image all those years and choosing food over Him, beyond the ways I punished myself by doing so. In His graciousness, God pursued me always, and He patiently waited for me to come to Him with my burden. In His graciousness, God has shown me His love and strength and a way off my destructive path.
God, in His grace, speaks such love to me. God, in His grace, has created me to depend on Him, especially in the area of eating.
I am savoring His grace. I crave it. I am grateful for it. And every taste of God's grace, even in truly hard experiences, is sweet. As I move forward to share recipes and thoughts and life on this blog, I hope you will find God's grace evident in your own life.
Here are a few grace-giving verses to meditate upon:
"But he said to me, 'My grace is sufficient for you, for my power is made perfect in weakness.' Therefore I will boast all the more gladly of my weaknesses, so that the power of Christ may rest upon me." – 2 Corinthians 12:9 (NIV)
"Let us then approach God's throne of grace with confidence, so that we may receive mercy and find grace to help us in our time of need." – Hebrews 4:16 (NIV)
"For sin shall no longer be your master, because you are not under the law, but under grace." – Romans 6:14 (NIV)
"For the grace of God has appeared that offers salvation to all people. It teaches us to say "No" to ungodliness and worldly passions, and to live self-controlled, upright and godly lives in this present age, while we wait for the blessed hope—the appearing of the glory of our great God and Savior, Jesus Christ, who gave himself for us to redeem us from all wickedness and to purify for himself a people that are his very own, eager to do what is good.." – Titus 2:11-14 (NIV)
"You then, my child, be strengthened by the grace that is in Christ Jesus." – 2 Timothy 2:1 (ESV)
"Grace and peace be yours in abundance through the knowledge of God and of Jesus our Lord." – 2 Peter 1:2 (NIV)
"For all have sinned and fall short of the glory of God, and are justified by his grace as a gift, through the redemption that is in Christ Jesus." – Romans 3:23-24 (ESV)
"Let us praise God for his glorious grace, for the free gift he gave us in his dear Son!" – Ephesians 1:6 (Good News)
"The Lord is not slow to fulfill his promise as some count slowness, but is patient toward you, not wishing that any should perish, but that all should reach repentance." – 2 Peter 3:9 (ESV)
"But by the grace of God I am what I am, and his grace toward me was not without effect." – 1 Corinthians 15:10a (NIV)
"What shall we say, then? Shall we go on sinning so that grace may increase? By no means! We are those who have died to sin; how can we live in it any longer?" – Romans 6:1-2 (NIV)
"See to it that no one fails to obtain the grace of God; that no 'root of bitterness' springs up and causes trouble, and by it many become defiled." – Hebrews 12:15 (ESV)
"Therefore, since we have been justified by faith, we have peace with God through our Lord Jesus Christ. Through him we have also obtained access by faith into this grace in which we stand, and we rejoice in the hope of the glory of God. Not only that, but we rejoice in our sufferings, knowing that suffering produces endurance, and endurance produces character, and character produces hope, and hope does not put us to shame, because God's love has been poured into our hearts through the Holy Spirit who has been given to us." – Romans 5:1-5 (ESV)
Love you, friends.
Melissa