She's here, she's here, she's here!
Introducing my lovely little daughter, Violet. She started out a tiny little squirt, despite arriving nearly two weeks late! You will have to pardon my delay in posting (she is nearly 3 weeks old now!), but life with three kiddos has been beautifully exhausting.
I am still right in the thick of that twilight zone where I can't remember when I last took a shower…but I'm pretty sure it wasn't today. Between nursing constantly, homeschooling a kindergartner part-time, and spending the rest of the hours reading to a contrary preschooler, my days have been very full!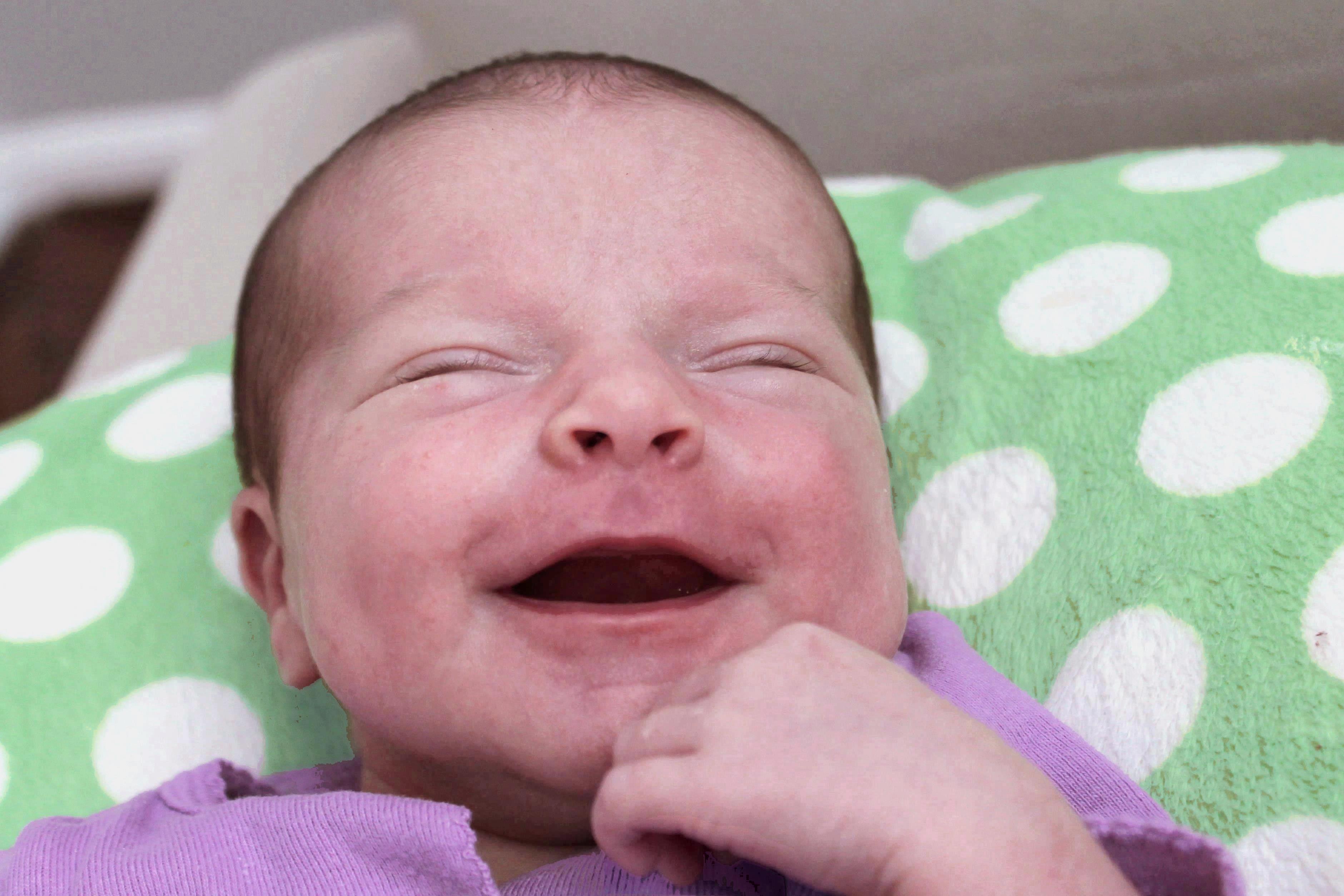 Violet is a bright spot of sunshine for us. She smiles constantly in her sleep (and is beginning to smile when awake, be still my heart!), adores staring at our black-and-white striped curtains, and is perfectly willing to let her older siblings hold her hand. We love her dearly and can't wait to see how her sweet personality develops as she grows!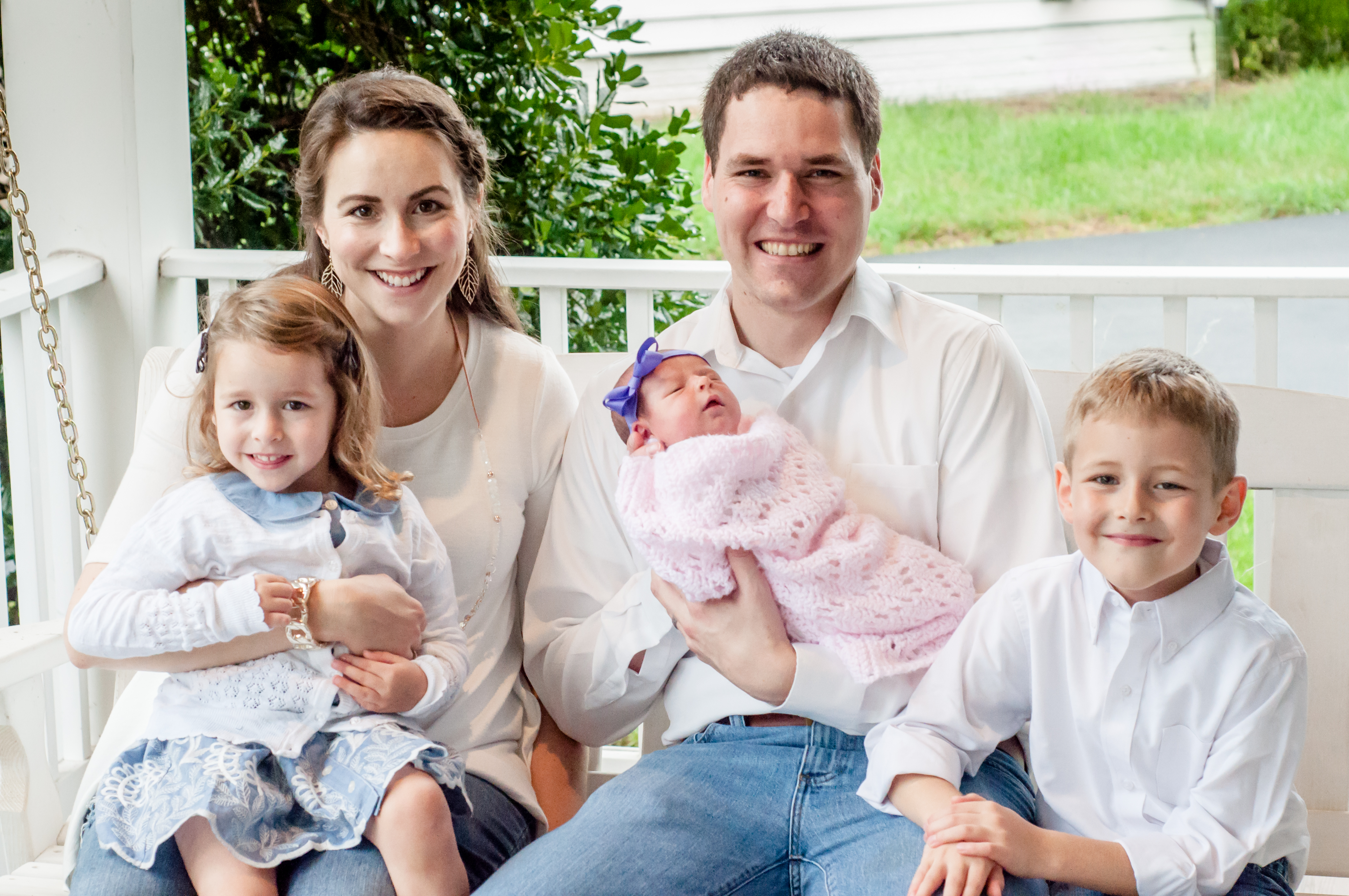 We love, you, Violet!