I am basically convinced that pickled onions are the best condiment in the world.
They are tangy and just a little sweet, with a crisp bite. You can put them on almost anything, from sandwiches to eggs to grain salads to tacos (and, trust me, when you do, you will be taking your food to a whole 'nother level). And the best part is that it only takes about 10 minutes!
I'ma keep this short and sweet today, friends. Make this condiment. You will be glad.
Start with thinly sliced red onions.
I like to thinly slice my onions into quarter-rounds (think half-rounds or half-moons…except chopped in half again), but you can really slice, dice, or chop into any shape you like!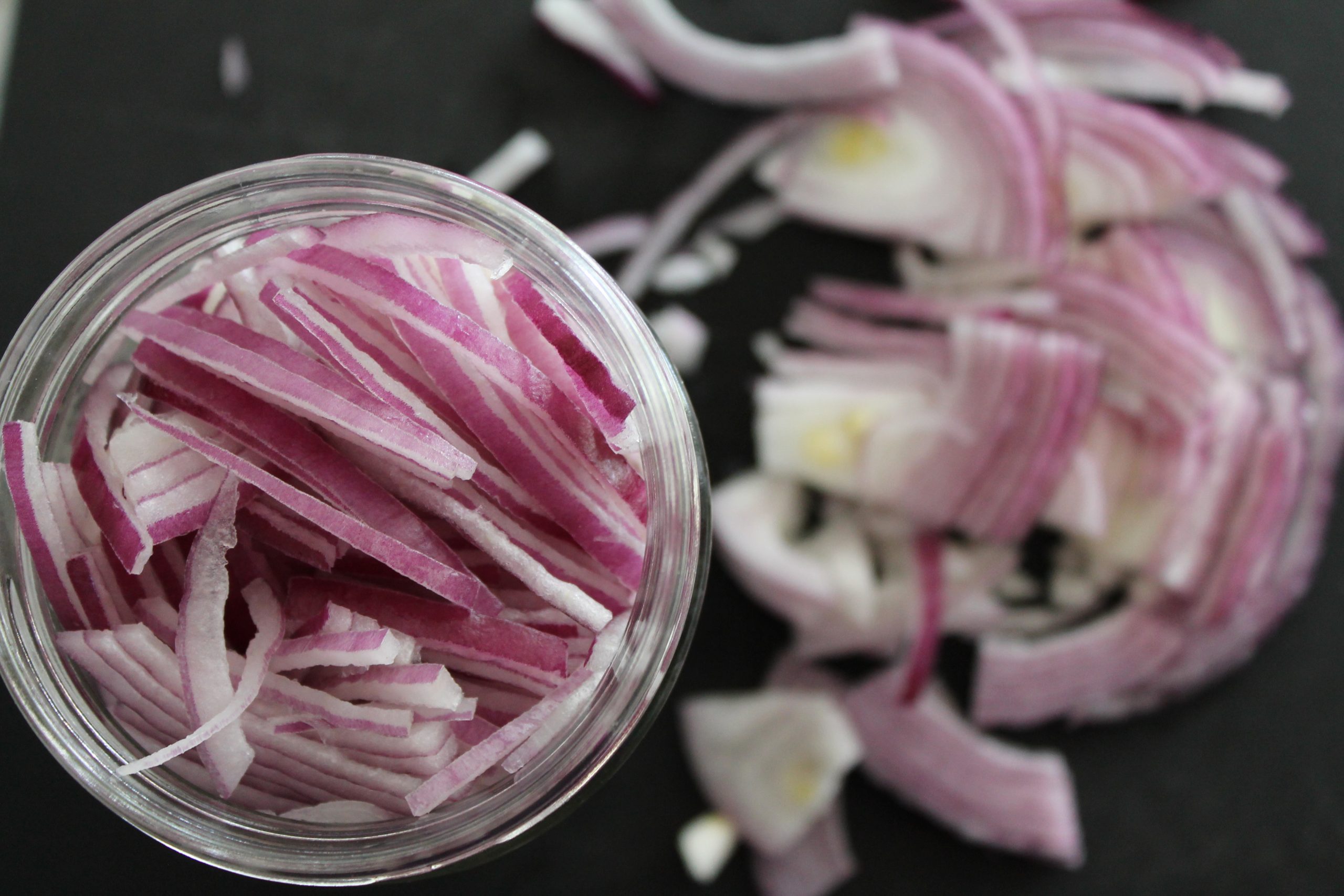 Cram the onions into a 24 oz. glass jar. (Or, honestly, any size/combination of sizes that you have on hand! You are going to refrigerate these pickled onions right from the start—no canning involved—so you don't have to stress about having the perfect size jar.)
In a small saucepan, combine vinegar (I usually use white or apple cider, whichever is more plentiful in my pantry), water, sugar or maple syrup, and salt. Super simple!
Bring to a low simmer. The sugar and salt should have dissolved.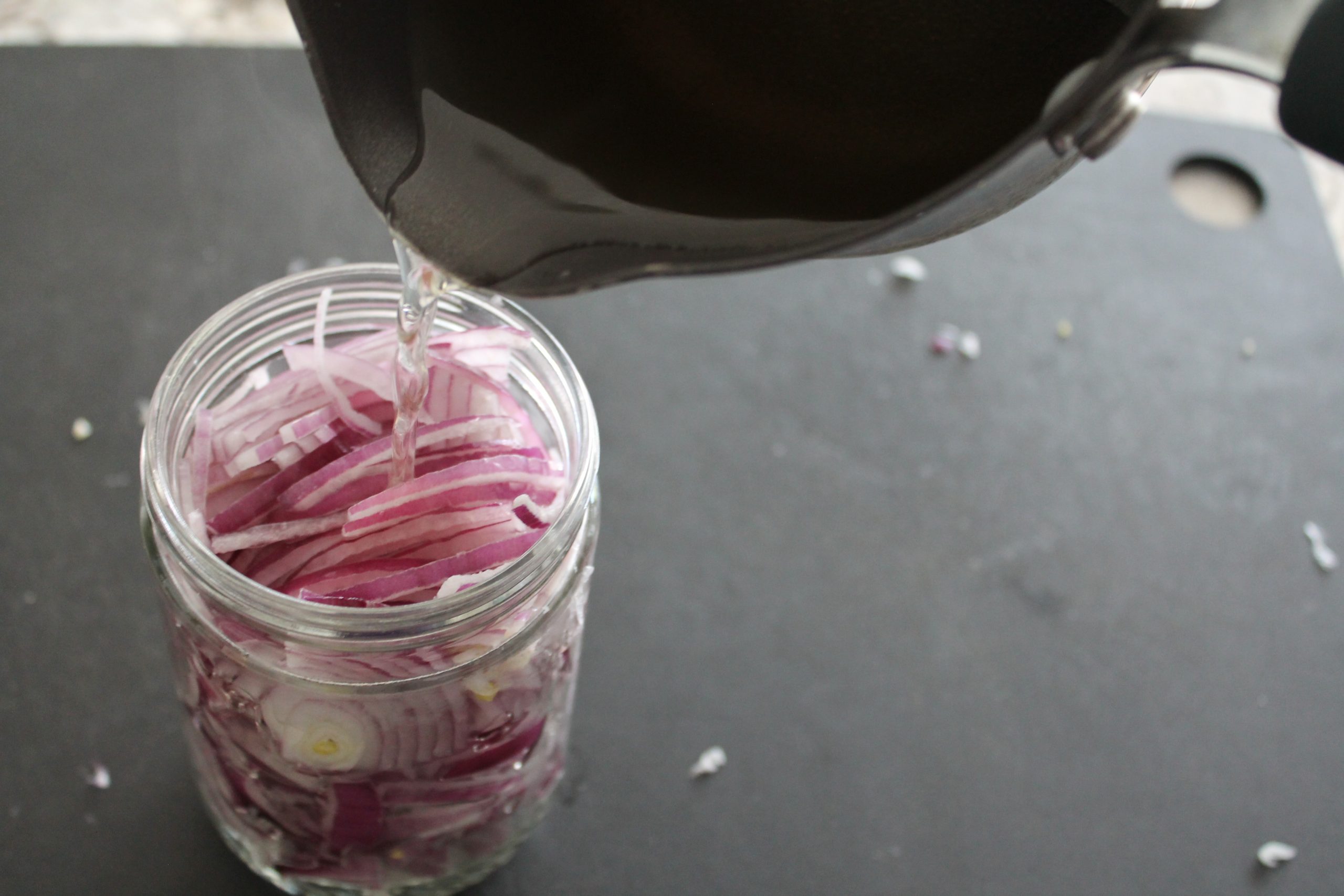 Pour the hot liquid over the onions. If the liquid doesn't quite cover the onions, use a spoon to press the onions down into the pickle juice.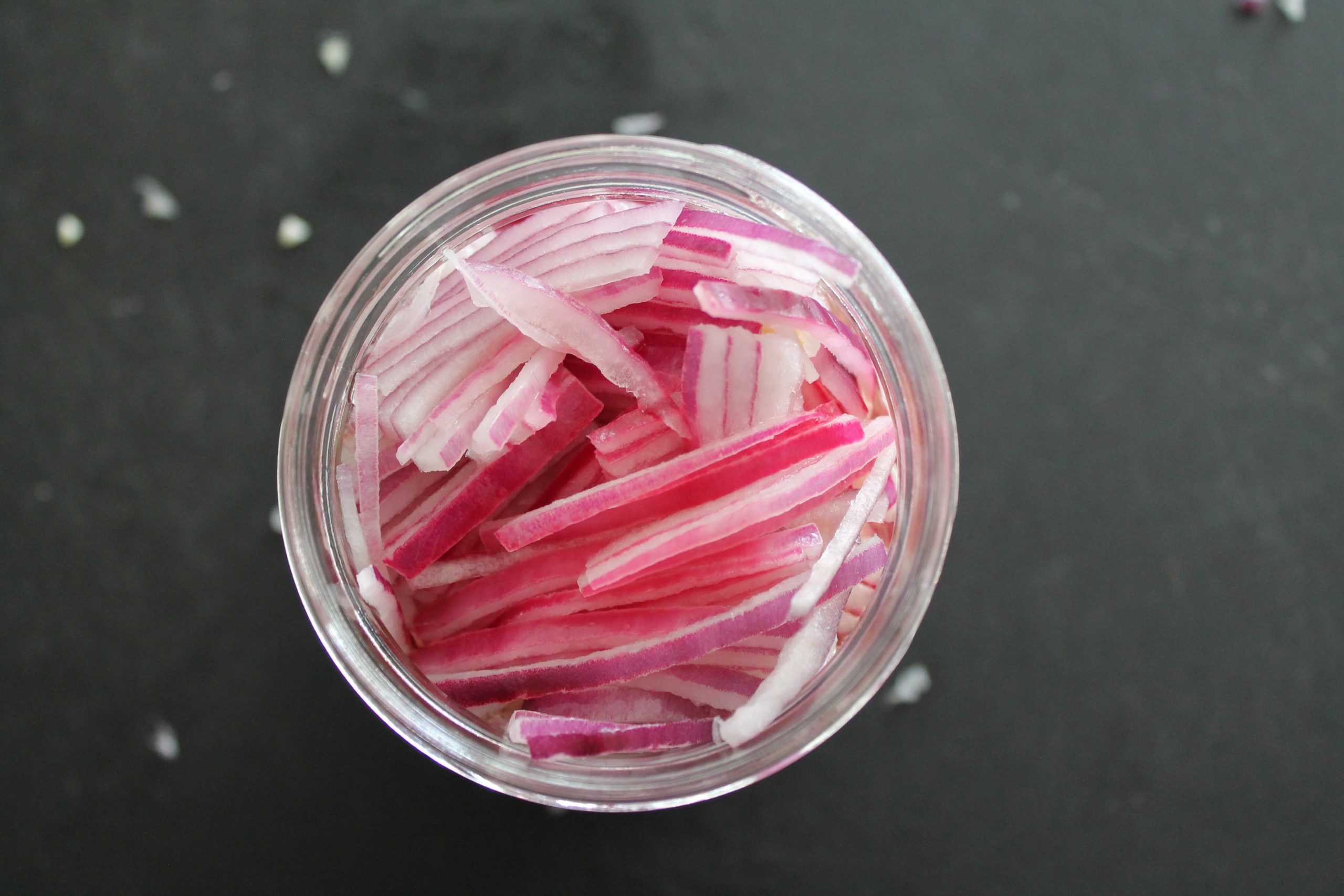 Wait at least 30 minutes before serving. The onions will turn bright pink as they soak in the pickling liquid.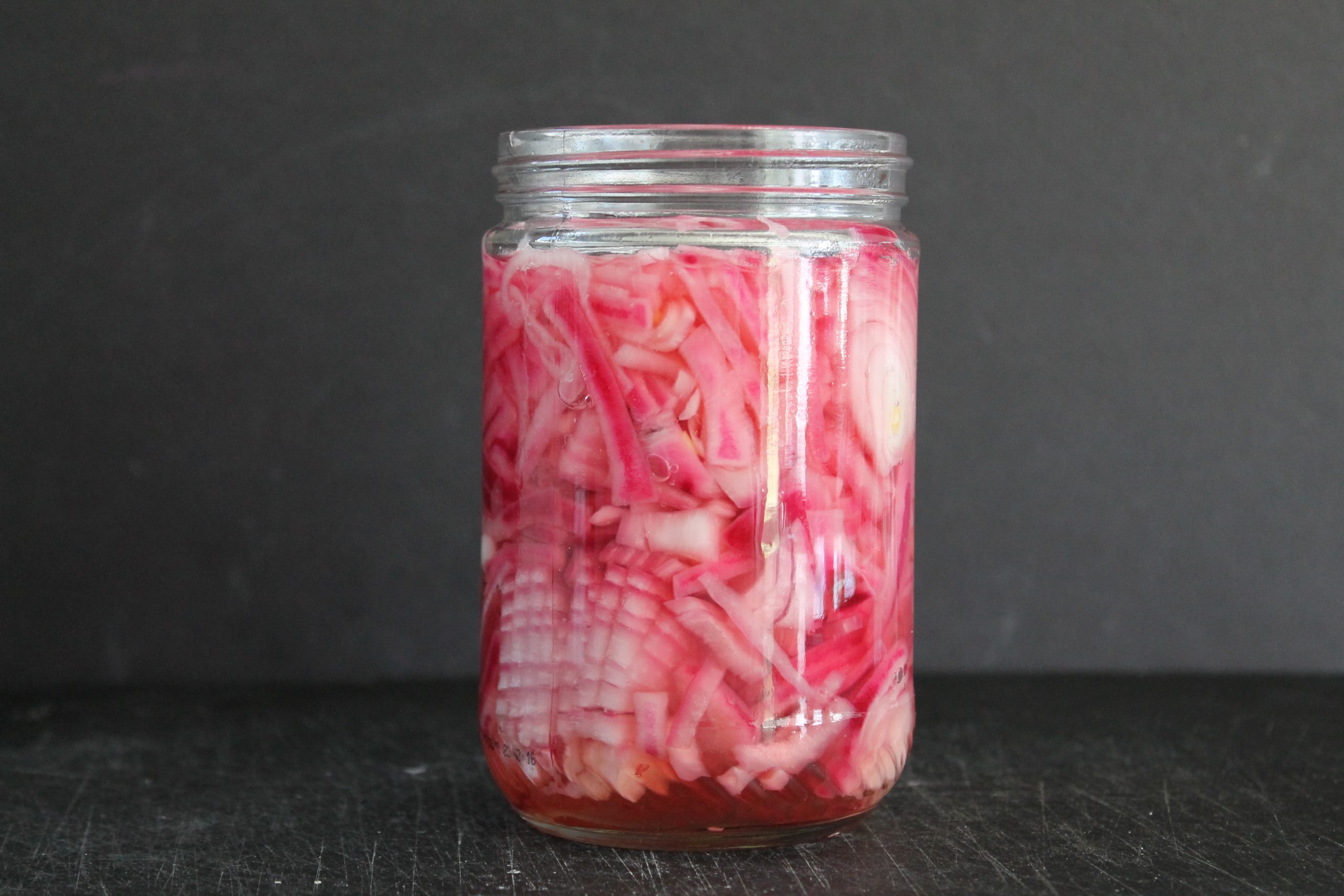 When the liquid is room-temperature, feel free to cap the jar and stick your pickled onions in the fridge! I find that they will keep nearly indefinitely (just like store-bought pickles).
I have been especially obsessed with throwing these pickled onions into lentils and salads, and using them as a fancy veggie burger topping!
Easy Pickled Red Onions
Ingredients
1

large

red onion

½

cup

vinegar

(white or apple cider)

½

cup

water

1

tbsp.

sugar*

1½

tsp.

kosher salt
Instructions
Thinly slice the onion into half-moons or quarter-moons. (Alternatively, dice small.)

Place onions in a 24oz. glass jar or other heat-safe, lidded container.

Combine the vinegar, water, sugar, and salt in a small saucepan and bring to a low simmer.

Pour the hot pickling liquid over the onions.

Let stand for 30 minutes before serving, until the onions are bright pink.

Cap tightly and store the pickles in the refrigerator. Pickles keep quite well in the fridge, but keep an eye out for any discoloration (the onions should be bright pink) and discard if they do not pass a visual inspection.
Notes
*You may substitute maple syrup for sugar if you want to avoid refined sugar. The flavor will be less sweet, so you may want to add an extra splash.
Enjoy!