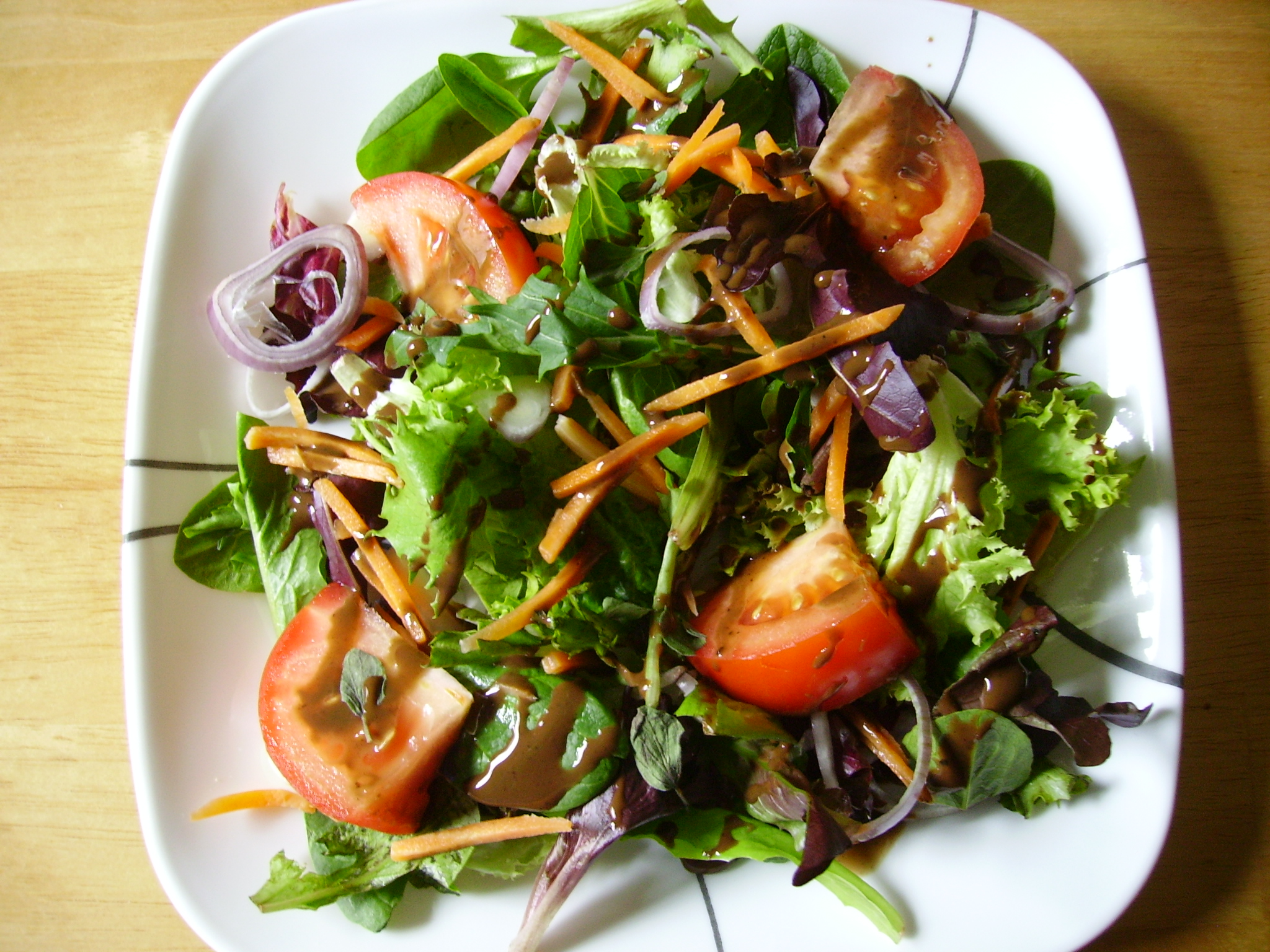 It's the time of year when I start thinking a lot about my waistline (er…actually, when isn't it that time of year?). I've been going to a lot of events lately where I eat a lot of carb-rich foods (also known as: my favorite). If you are anything like me, not only are those calories difficult to resist, but also they head straight toward creating a muffin top. Not cool.
So, take a break with me! Enjoy the simplicity of vegetables.
This is a salad I like to eat for lunch. It reminds me a little of a restaurant appetizer because of the large chunky tomatoes and how few ingredients there are total. You can easily increase or decrease the quantity depending on how hungry you are or how many people are eating with you, and it will still only take 5 minutes! I love how I feel after eating something light like this for lunch. And, if you are particularly hungry, this salad goes great with a slice of whole grain bread and a bit of cheese or some Greek yogurt.

Simple Spring Mix Salad
serves 2-4
Ingredients:
5 oz. spring mix
2 sprigs fresh oregano
2 plum tomatoes
1 large shallot
¼ cup matchstick carrots
creamy balsamic dressing
Directions:
Divide lettuce and oregano leaves among 4 plates.
Chop the tomatoes into thick wedges, about 6 each. Thinly slice the shallot and break into rings.
Lay the vegetables on top of the lettuce and drizzle very lightly with dressing.
Enjoy!