Summer squash are still abundant around here! We have had lots of delicious dishes, like fresh spaghetti with shredded pattypan squash and parmesan, red curry squash and snap peas, and this light and pretty squash ribbon salad!
I love this salad because it is so fresh. With a barely-there dressing and a sprinkle of cheese and chives, it comes together quickly and just sings summer!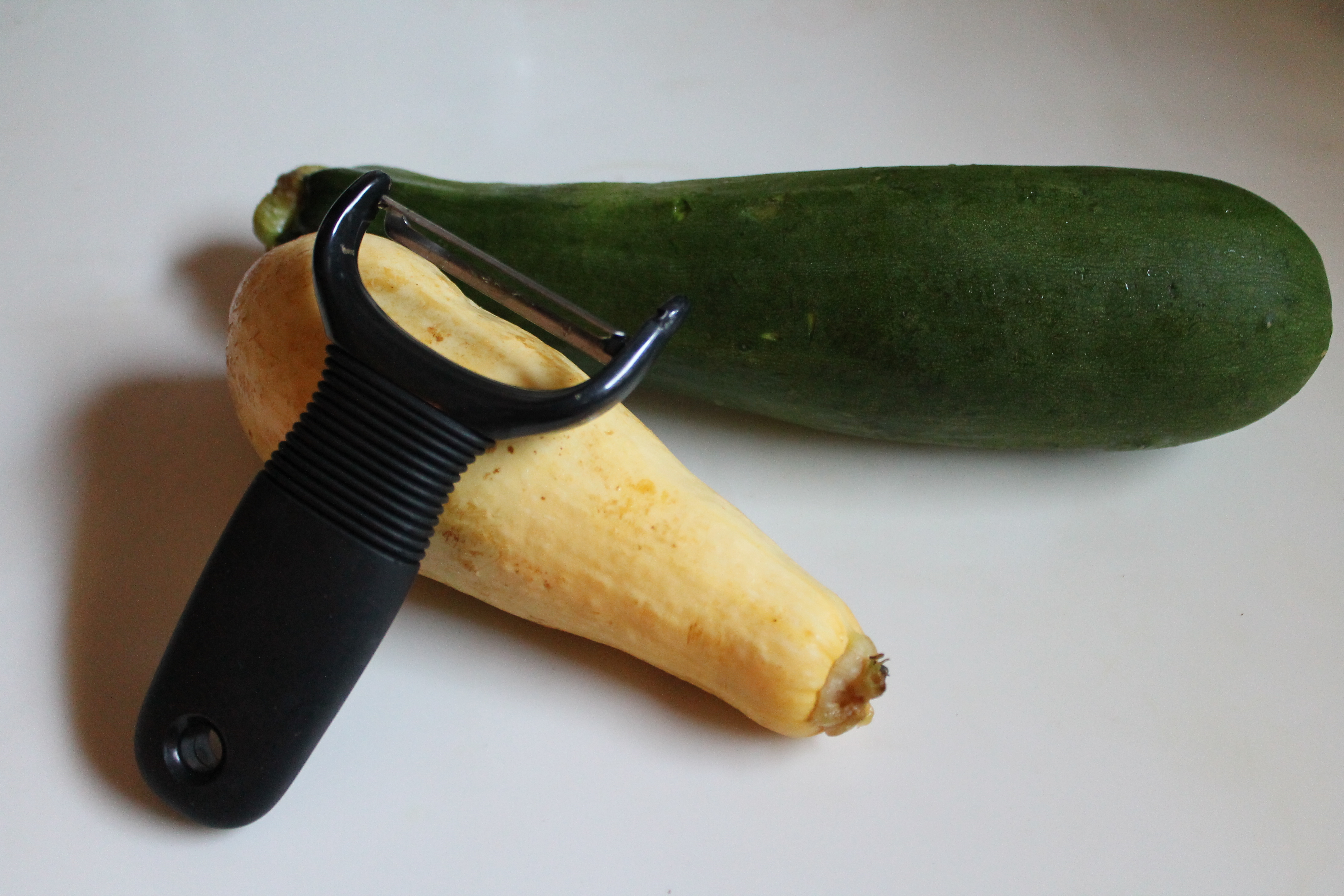 Making squash ribbons (or any type of veggie ribbons) is so easy! All you need is a vegetable peeler.
With long strokes, shave off thin layers of squash, working to the seeds in the center. Turn the squash around and repeat. You could include the seeded parts if you like, but they tend to fall apart, so I skip them. (Yes, this does waste some squash, but you could save it for another dish if that injures your sensibilities!)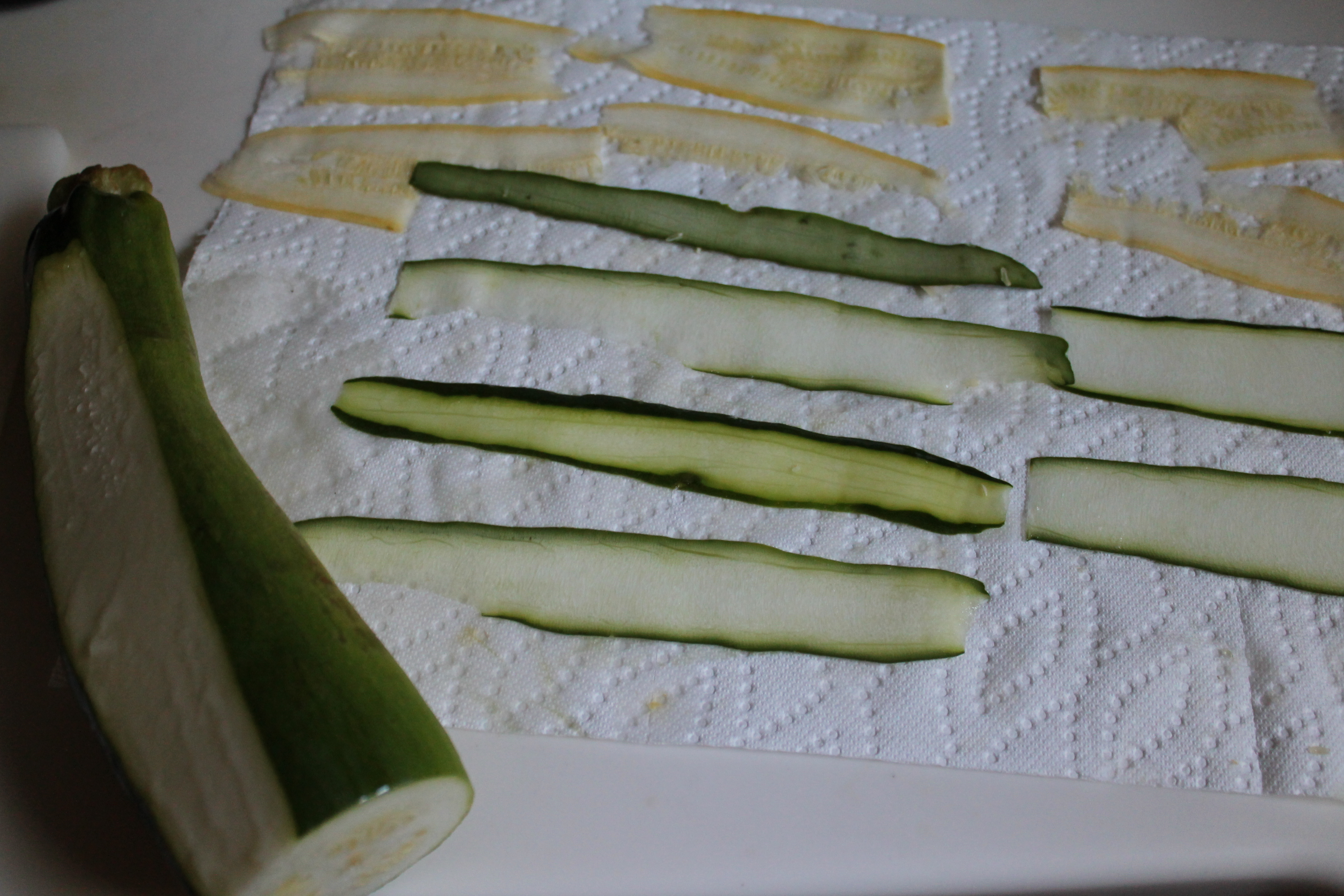 Lay the ribbons out on a paper towel and blot them. This will relieve them of excess moisture and prevent them from sticking to each other, but will not cause them to lose their crispness.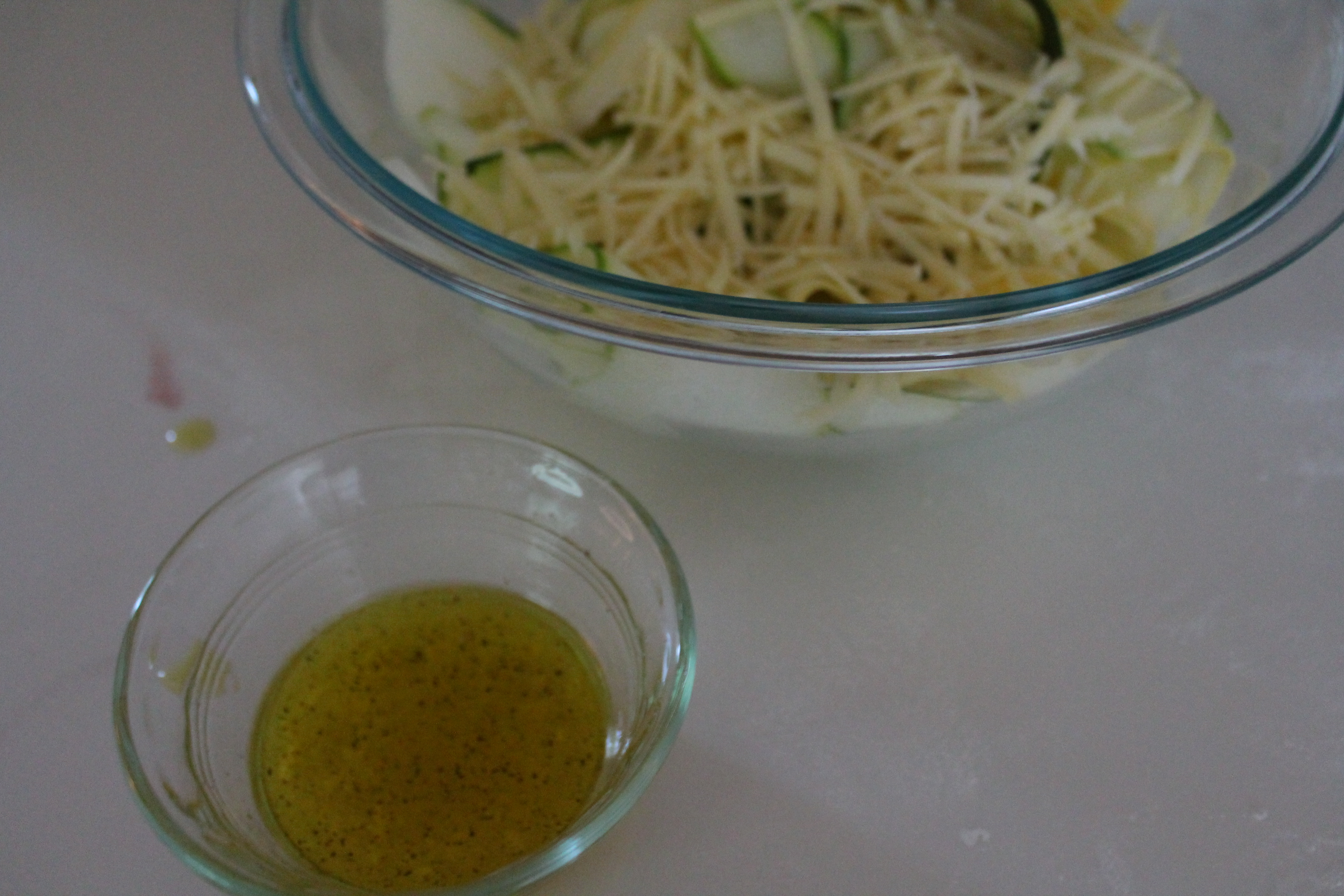 Transfer the ribbons to a serving bowl and shred 1–2 oz. Jarlsberg over the top. Toss gently with tongs.
Whisk together a quick dressing of oil, vinegar, garlic, salt, and pepper. Toss in some chopped chives (I forgot to do this until after the pictures. Oops).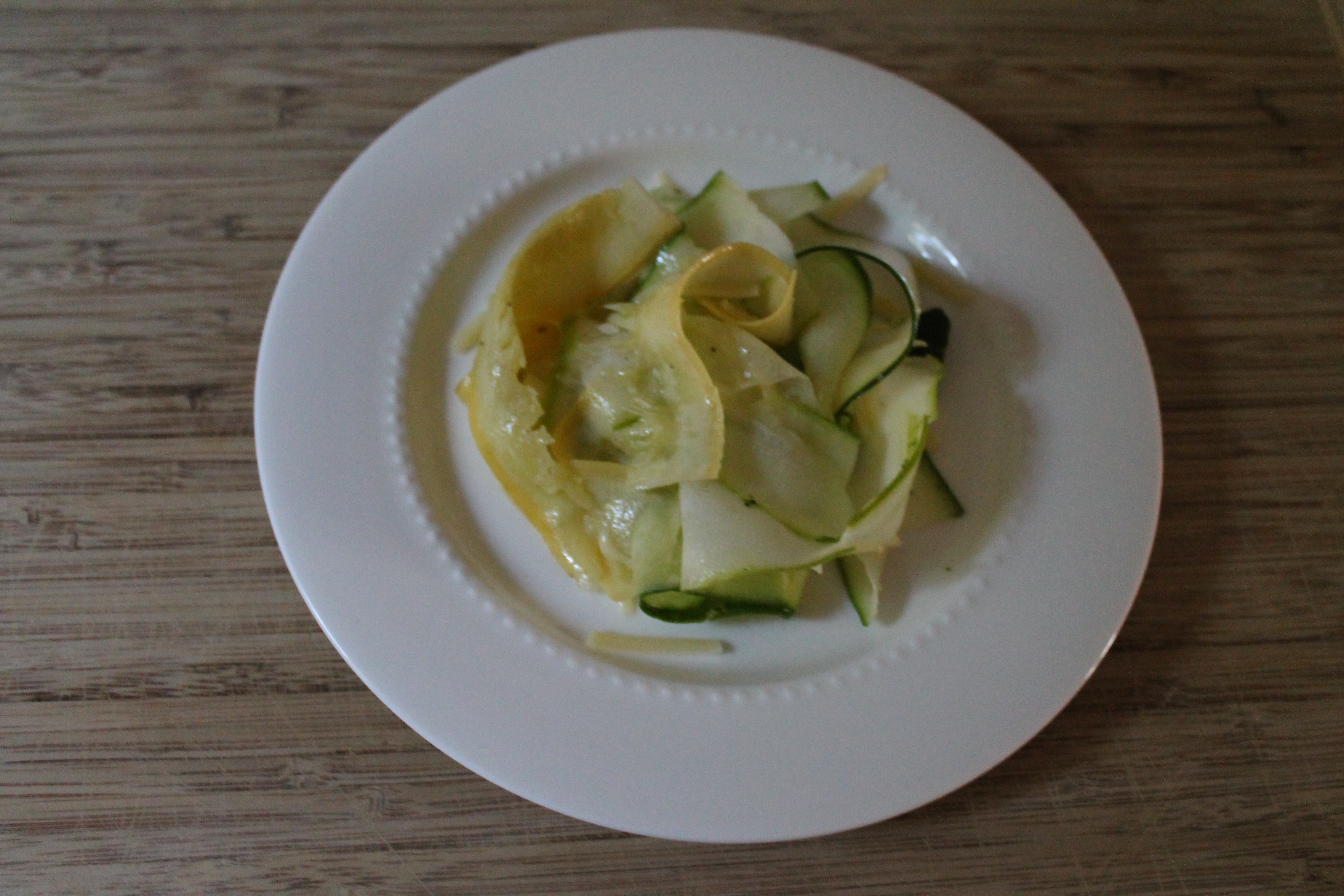 Pour the dressing over the ribbons and toss to combine.
Squash Ribbon Salad
by Melissa
serves 2–4
Ingredients:
2 summer squash, such as zucchini or yellow crookneck
1–2 oz. Jarlsberg, shredded
1 tbsp. white wine vinegar
2 tbsp. olive oil
1 clove garlic, minced
1 tbsp. chopped fresh chives
salt and black pepper
Directions:
Using a vegetable peeler, shave the squashes into thin ribbons. Blot the ribbons to remove excess moisture.
Toss the squash ribbons together with the Jarlsberg.
Whisk together the remaining ingredients and pour the dressing over the salad. Toss gently and serve cool.
Enjoy!
One year ago: Chocolate Truffle Ice Cream
Two years ago: Caprice Grilled Veggies