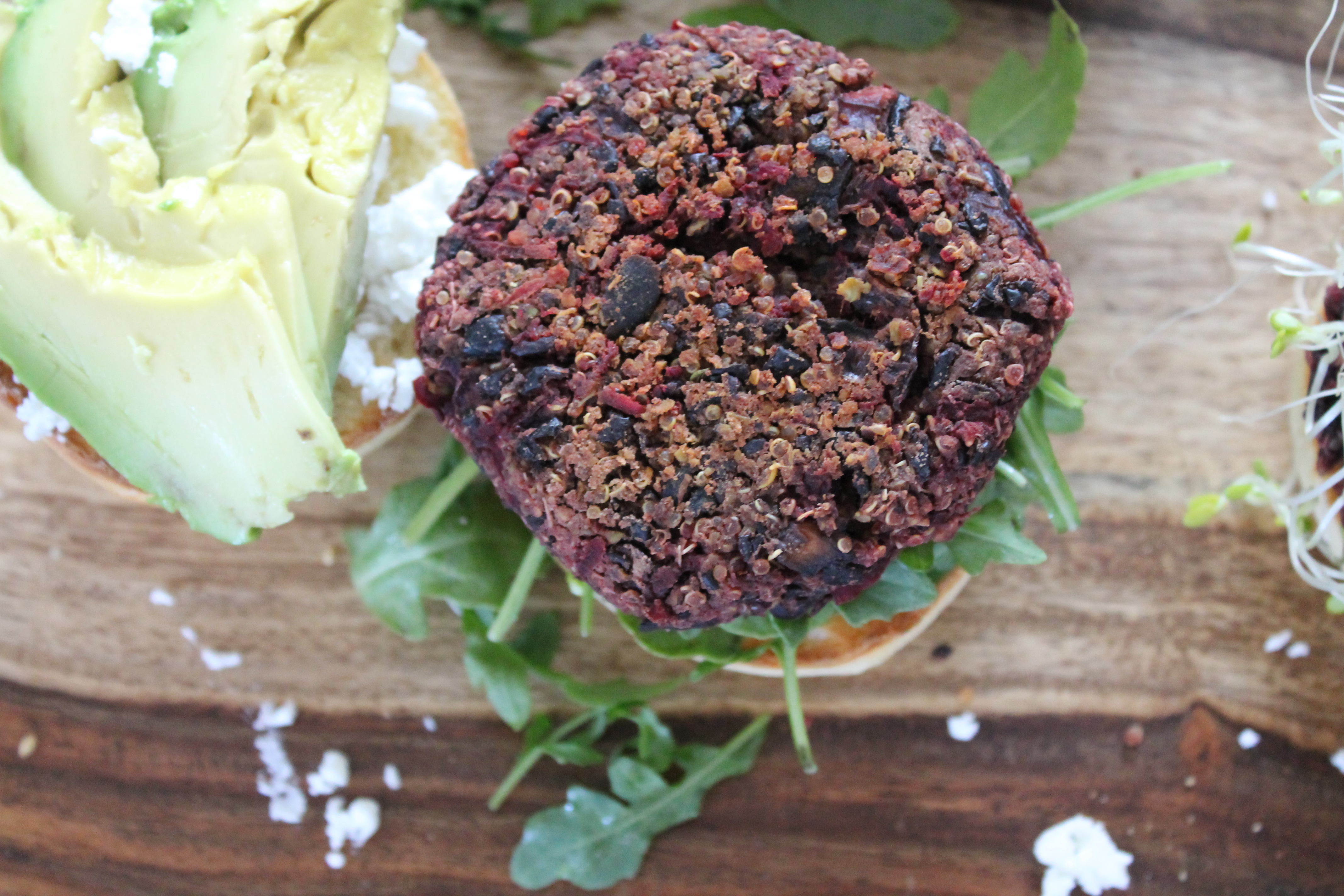 Admit it. You love veggie burgers. You can't escape the truth.
Veggie burgers are one of the best things about being vegetarian, in my opinion. (Why eat something boring when you can eat something creative?) And these beet burgers with quinoa and black beans are no exception! They are delightful and hearty and a little smoky.
They are also a brilliant backdrop for all sorts of toppings, so pick your pleasure and take a big bite.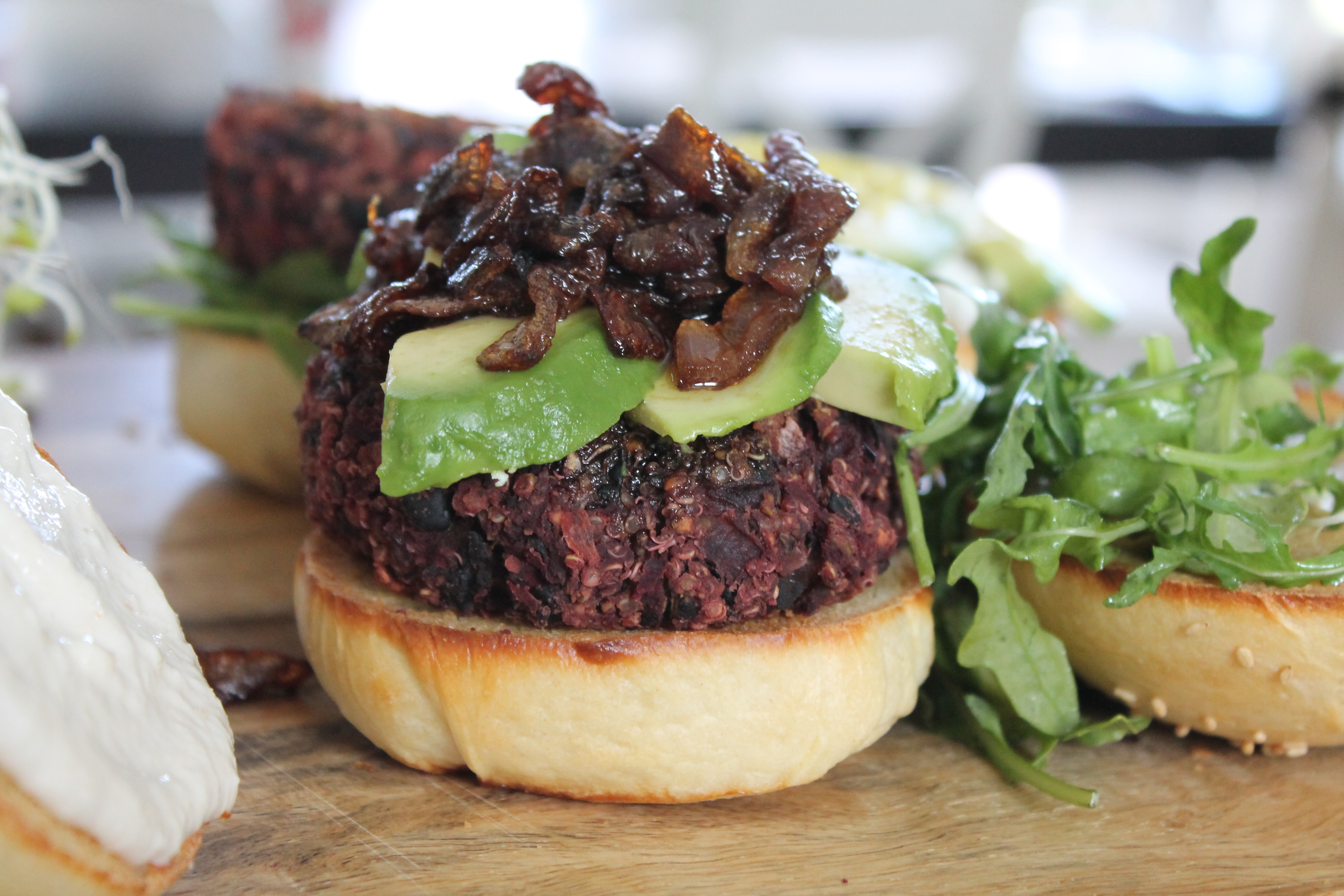 Okay…dare I say it?…these beet patties are almost a little meaty. Thanks to a long time in the oven, they are moist in the center and chewy on the outside. Instead of squishing, they crumble almost like a thick beef patty would, thanks to the textural elements of shredded beets and quinoa. With mushrooms and nuts and onions and garlic for some umami, they actually do make a good substitute for meaty burgers. Plus, the beets look much less purple after baking….so if you don't look too closely, you might even assume that this vegan and gluten-free patty is not a veggie burger at all.
Like most veggie burgers, these patties can take a while to make and leave a mountain of dishes in their wake. You have to cook quinoa, sauté veggies, shred beets, and pulverize nuts. As a result, and because I have children (who, incidentally, were very busy terrorizing me while Sarah actually did most of the work for these beet patties), I recommend making these patties ahead of time and chilling them.
Making things ahead is a dinner-saver. You can even bake these patties ahead of time and then give them a quick jaunt around a sauté pan when you are ready to eat them!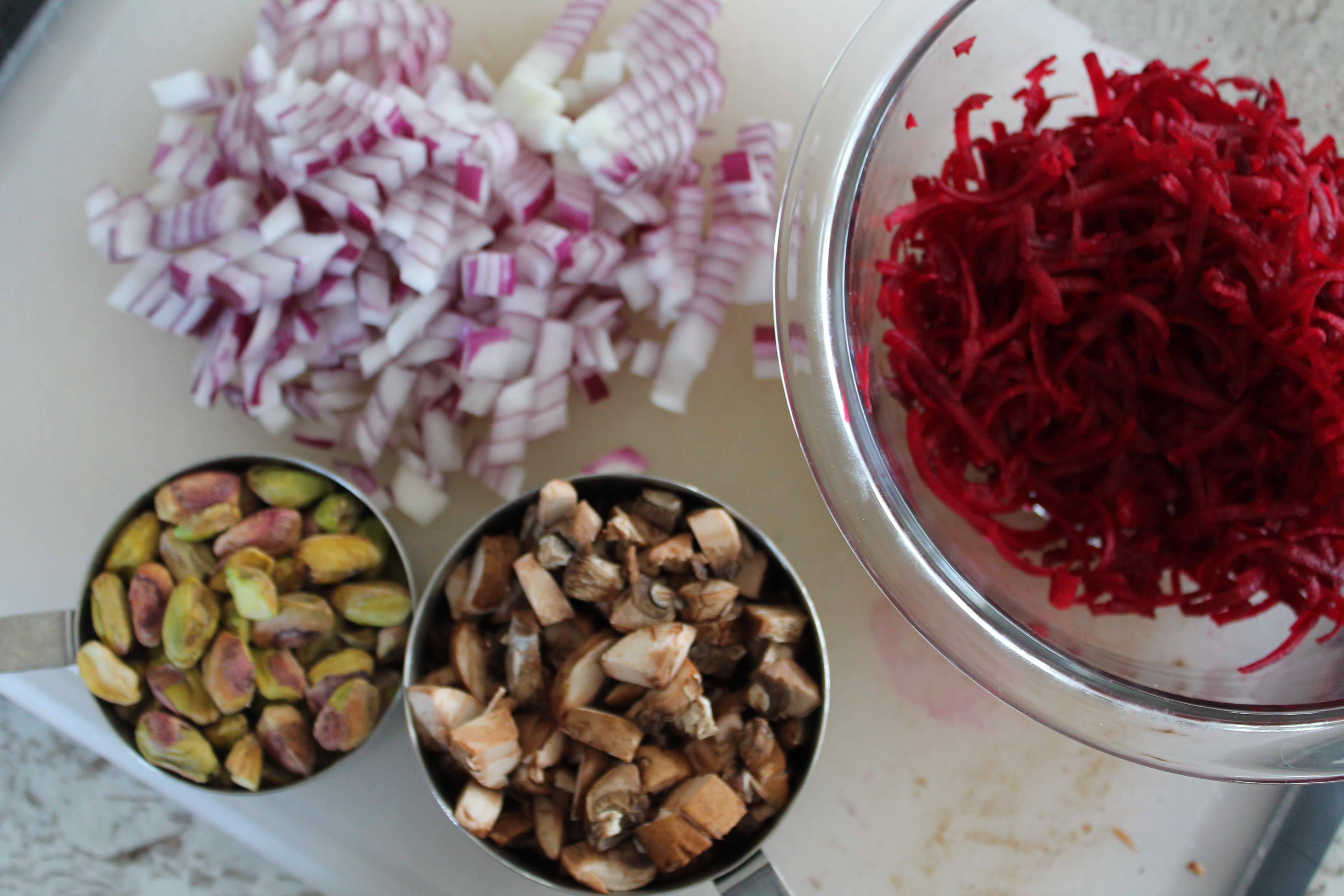 So. We gather the ingredients. I cooked quinoa ahead of time, and Sarah did the majority of the chopping.
Let's talk about nuts. Aside from the nuts, these patties are very allergy-friendly. No dairy, no eggs, no soy, no meat, no gluten. But then the nuts. We used pistachios, which go well with beets. Walnuts go even better with beets! However, I recently learned that Caitlin may be allergic to walnuts, and I haven't purchased them since. If you have a nut allergy, I recommend subbing raw sunflower seeds!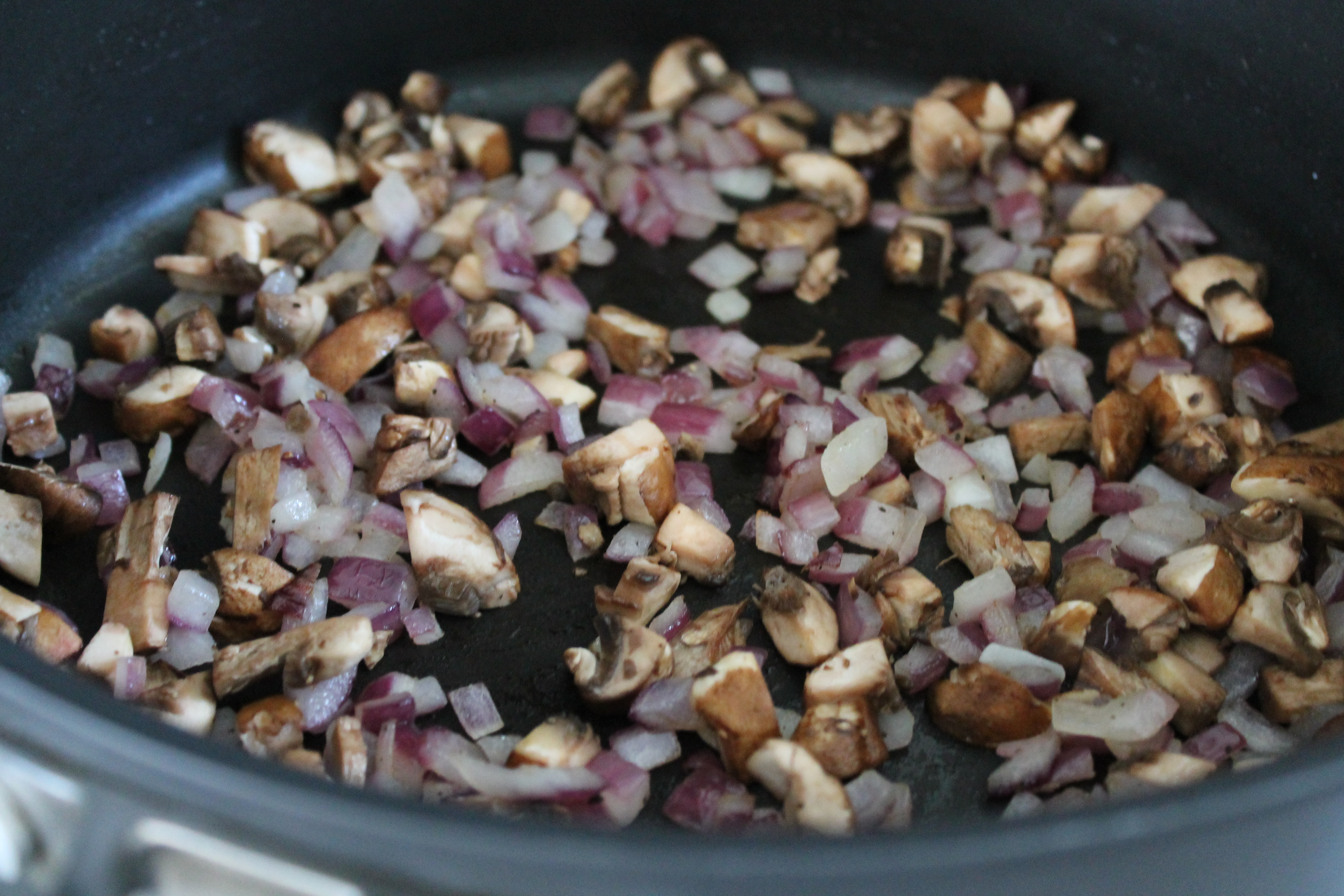 After you have sautéed the onions until soft, add the mushrooms and garlic. Let them cook down and release their liquid.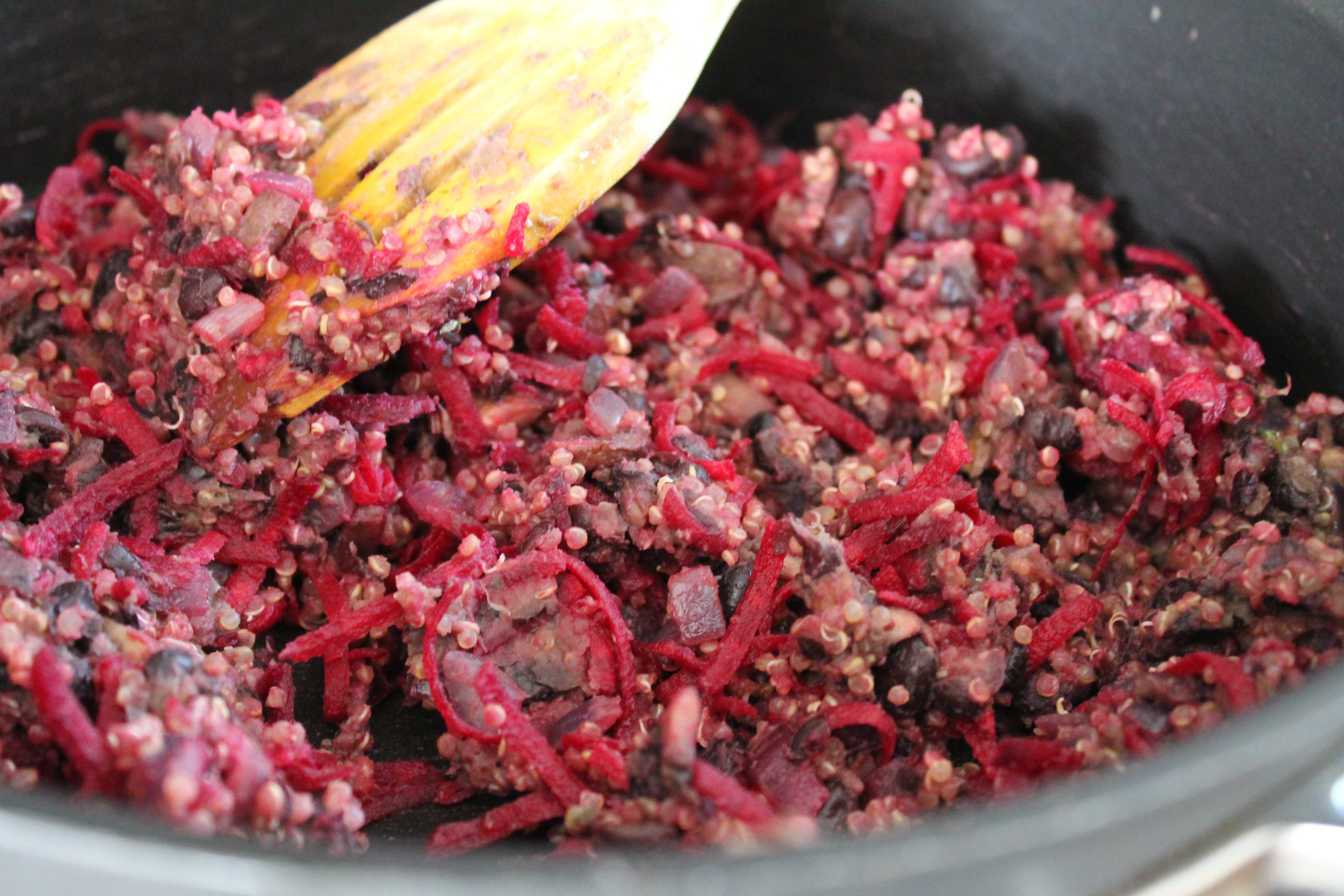 Add the rinsed black beans and mash everything thoroughly with a potato masher. The mashed beans will help hold the patties together in the absence of eggs and flour! There is no need to mash until the beans are completely uniform; some texture is natural!
Stir in shredded beets and quinoa. We used an electric grater for the beets because it was way faster and easier than shredding by hand! We used one whole, medium-size beet, which was a little more than a cup shredded, but who's counting?
Season this mixture with fresh thyme leaves and smoked paprika. Of course, add salt and pepper. (But, in our case, we were using pulverized salted pistachios…which was all I had on hand…so we waited to salt the patty mixture until after adding the pistachios, to make sure we didn't over-salt. This is the beauty of making a vegan patty! Nothing is off-limits for tasting!)
Stir in the nut meal, a little at a time, until the mixture comes together. It will look thick and a little dry.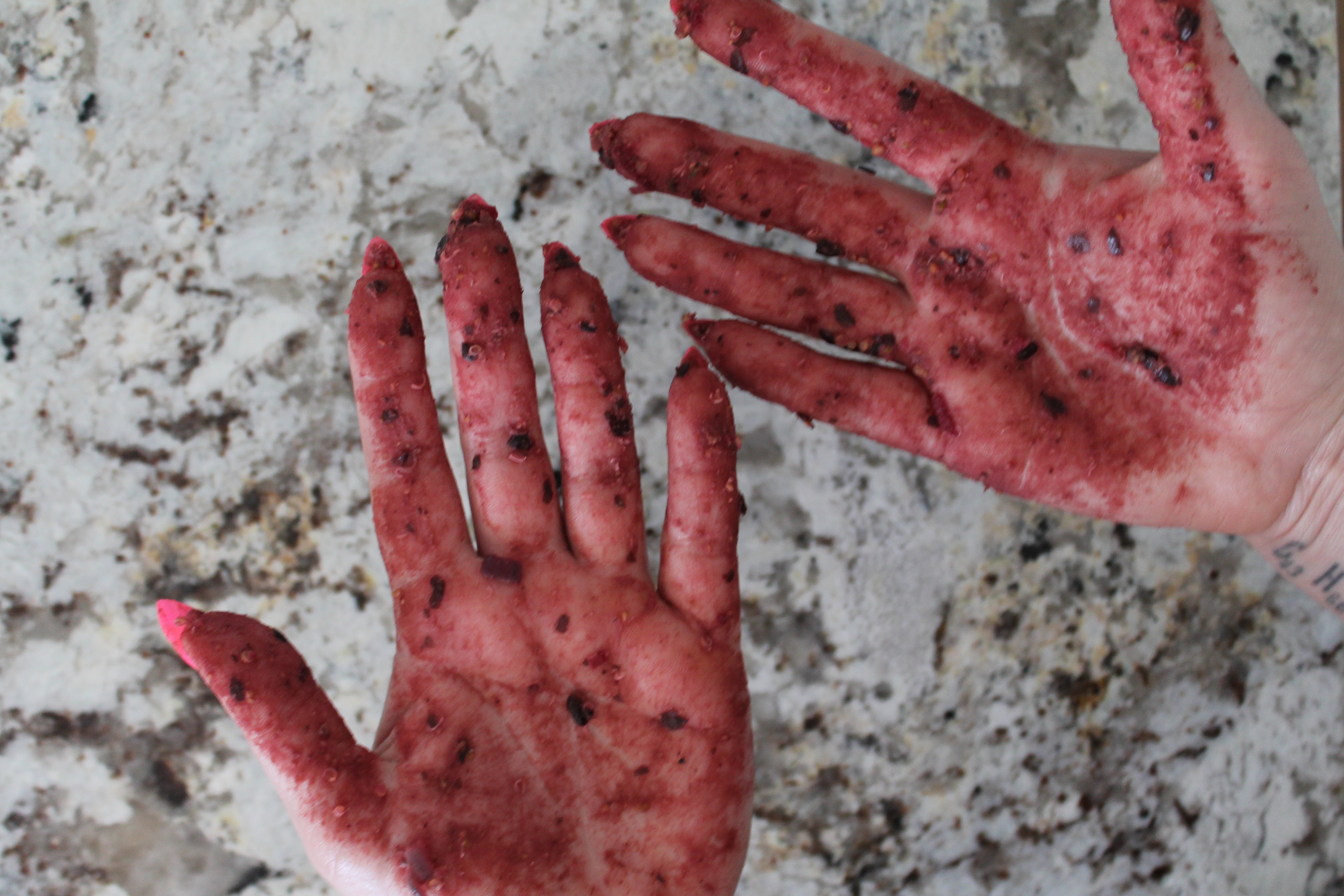 Form into four fat patties. This will turn your hands bright red. Thank you, beets.
Bake the patties on a foil-covered sheet for 45 minutes. They will be crisp on the outsides but still moist in the center. These patties are vegan, so there is no need to worry about center temperature: everything is safe to eat, even raw!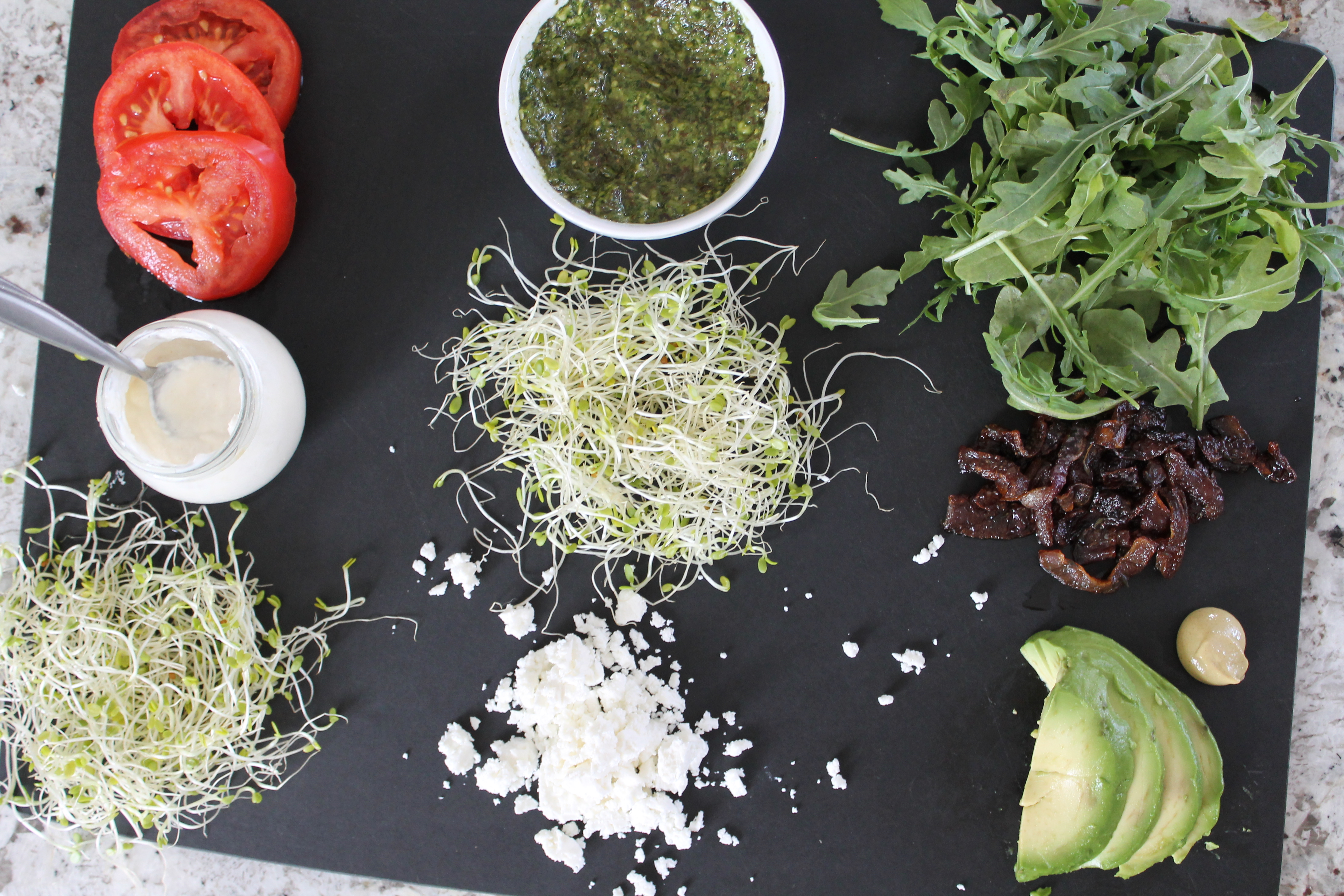 While the burgers bake, you should have plenty of time to pull together the rest of your meal. Sarah and I were really excited to test a bunch of different toppings for the burgers. We had so many ideas! But editing is such an important skill…so we tried to keep the pairings simple. (FYI, we didn't keep it vegan for all of the toppings, but you totally can!) We went for spicy tomato+horseradish sauce+sprouts on one, spinach pesto+goat cheese+sprouts on another, and caramelized onions+dijon mustard+avocado+arugula on another (this last pairing is my vegan recommendation, and it was so tasty!). Then on the last one, we kind of went wild.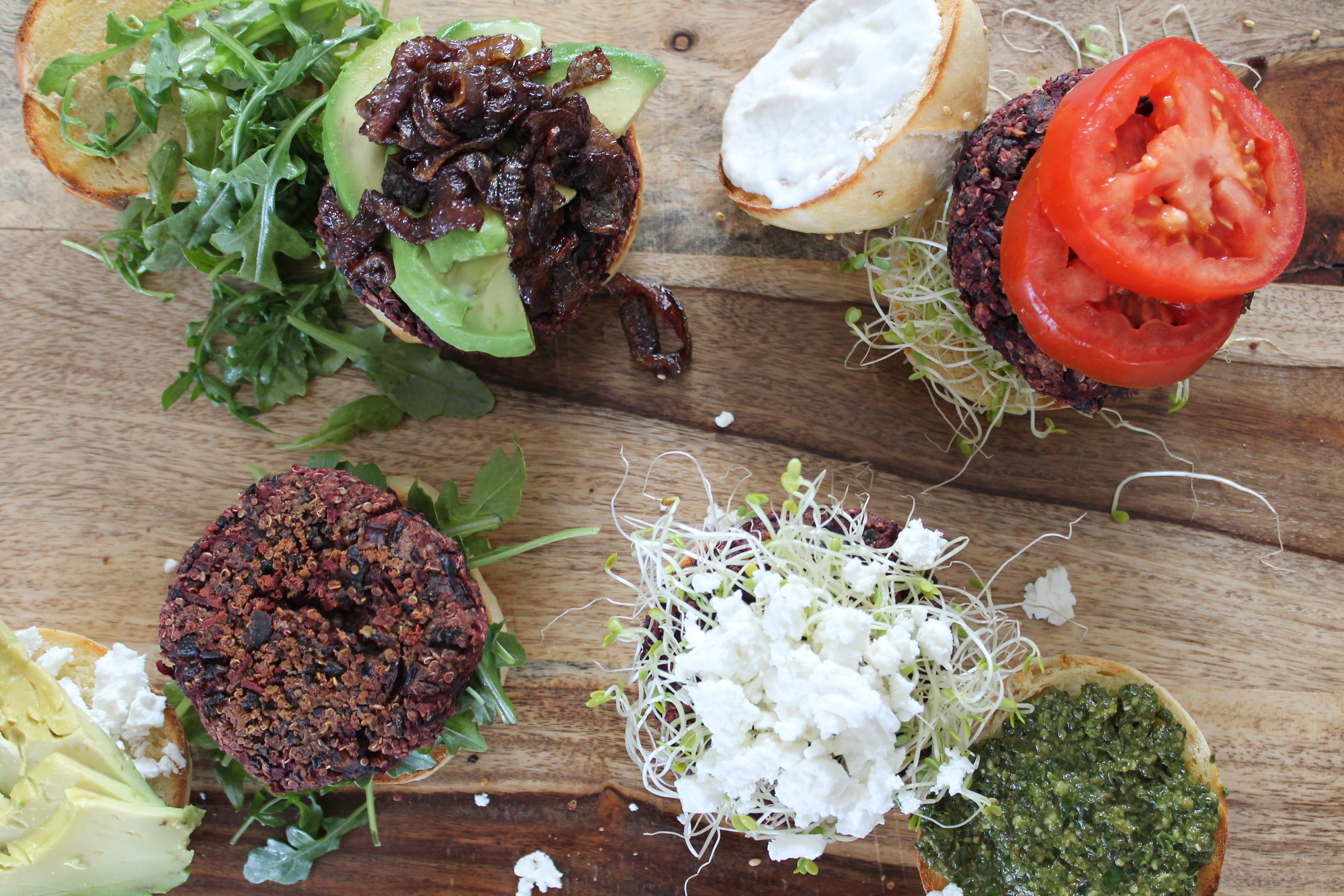 You can choose what you like, but Sarah and I both agreed that the best combination included avocado and goat cheese (which I originally thought would be too creamy, but the tanginess of the goat really set it apart) with as much greenery as possible. We were also huge fans of caramelized onion, but I preferred pesto where Sarah preferred dijon.
These burgers were healthy and flavorful and I am making them for dinner again tonight. Just because.
Red Handed Beet Burgers
lightly adapted from Minimalist Baker
serves 4
Ingredients:
1 tbsp. olive or coconut oil
½ large red onion, finely diced
1 cup diced baby bella mushrooms
1 clove garlic, minced
1 15oz. can black beans, drained and rinsed
1 cup grated raw beet
¾ cup cooked quinoa
1 tsp. fresh thyme
¼ tsp. smoked paprika
½ cup pistachios or broken walnuts, ground into a meal
salt and black pepper, to taste
4 burger buns, toasted
toppings, such as caramelized onions, goat cheese, avocados, pesto, dijon mustard, clover sprouts, and/or arugula
Directions:
Heat the oil in a large skillet over medium heat. Add the chopped onion with a pinch of salt and black pepper. Sauté until translucent.
Add the mushrooms and garlic and sauté until the mushrooms release their liquid and shrink to about half their original size.
Turn the heat off of the stove and add the black beans to the pan. Using a potato masher, thoroughly mash the beans into the onions and mushrooms. The mashed beans will help hold the patties together.
Stir in the shredded beets, quinoa, thyme, and paprika.
Add the pulverized nuts, a little at a time, until the mixture comes together in a thick, dry-looking dough. All of the nuts may not be required. Taste and season with salt and black pepper.
Form the beet mixture into 4 thick patties and transfer to a foil-lined baking sheet. Chill in the fridge while the oven heats to 375°.
When the oven is hot, bake the beet patties for 45 minutes, carefully turning each patty over after 25 minutes.
Let the patties cool for 5 minutes before serving with buns and toppings as desired.
Enjoy!