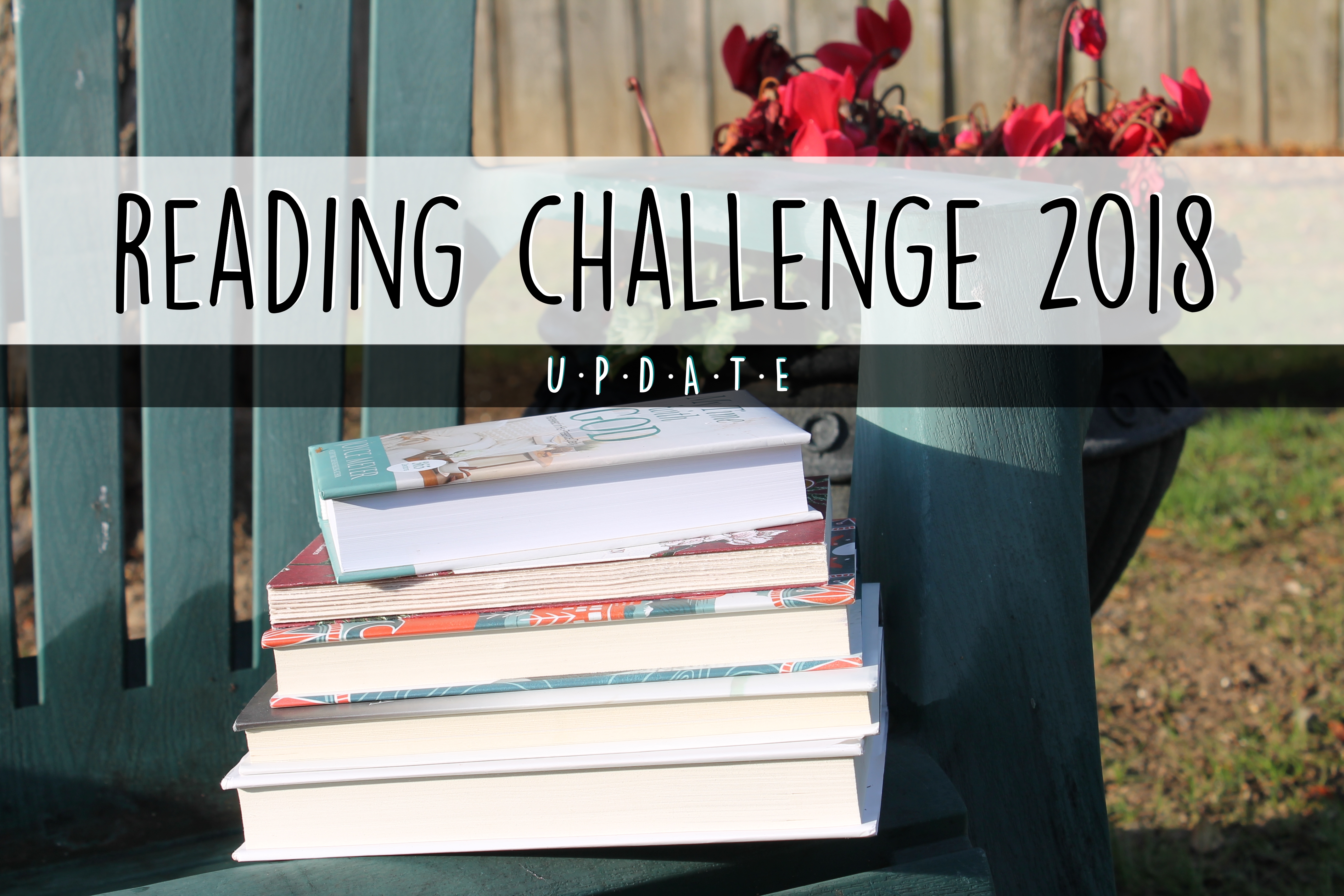 You guys. I can hardly believe that 2018 is almost over! It's almost time to start the reading challenge of 2019!
Which also means it's a good time to share my progress on my 2018 reading challenge. Doing a reading challenge has been very beneficial to me, and I hope you are challenging yourself to read more and different books, just like I did with the 2018 challenge. Just to refresh your memory, the challenge was to read 26 books, which is a rate of finishing a book every two weeks.
I approached this challenge a bit rebelliously. (Or maybe arrogantly?) I figured I could take my time checking off books on the list, since I knew I would probably read more than 26 books (in 2017 I read 52 books, and I was aiming for the same number this year). I thought if I made sure to fill a challenge category every second or third book, I would still make it by the end of the year.
You guys. This challenge turned out to be more challenging than I expected! I am having to work really hard to make it to the end. I realized in October, after my sweet baby had been born, that I still had eight categories to read, and I had saved some of the trickier ones for last, like…read a book I've tried to read before but never finished. News flash: if I couldn't finish it once before, it might not be the easiest book for me to get through! Oops.
Even as I write this post, I'm only a quarter of the way through Emma by Jane Austen, which is the last book I need in order to complete the challenge. Fingers crossed that I will finish it, but the weird, headstrong kid inside me really wants to read something else. Ha.
That said, even if I don't finish Emma before the year is out, I'm still incredibly proud of myself. This challenge lived up to its name! And it helped me to choose and stick with some books I might otherwise not have picked up, which is awesome.
---
In case you are curious, here is my challenge book list of the year!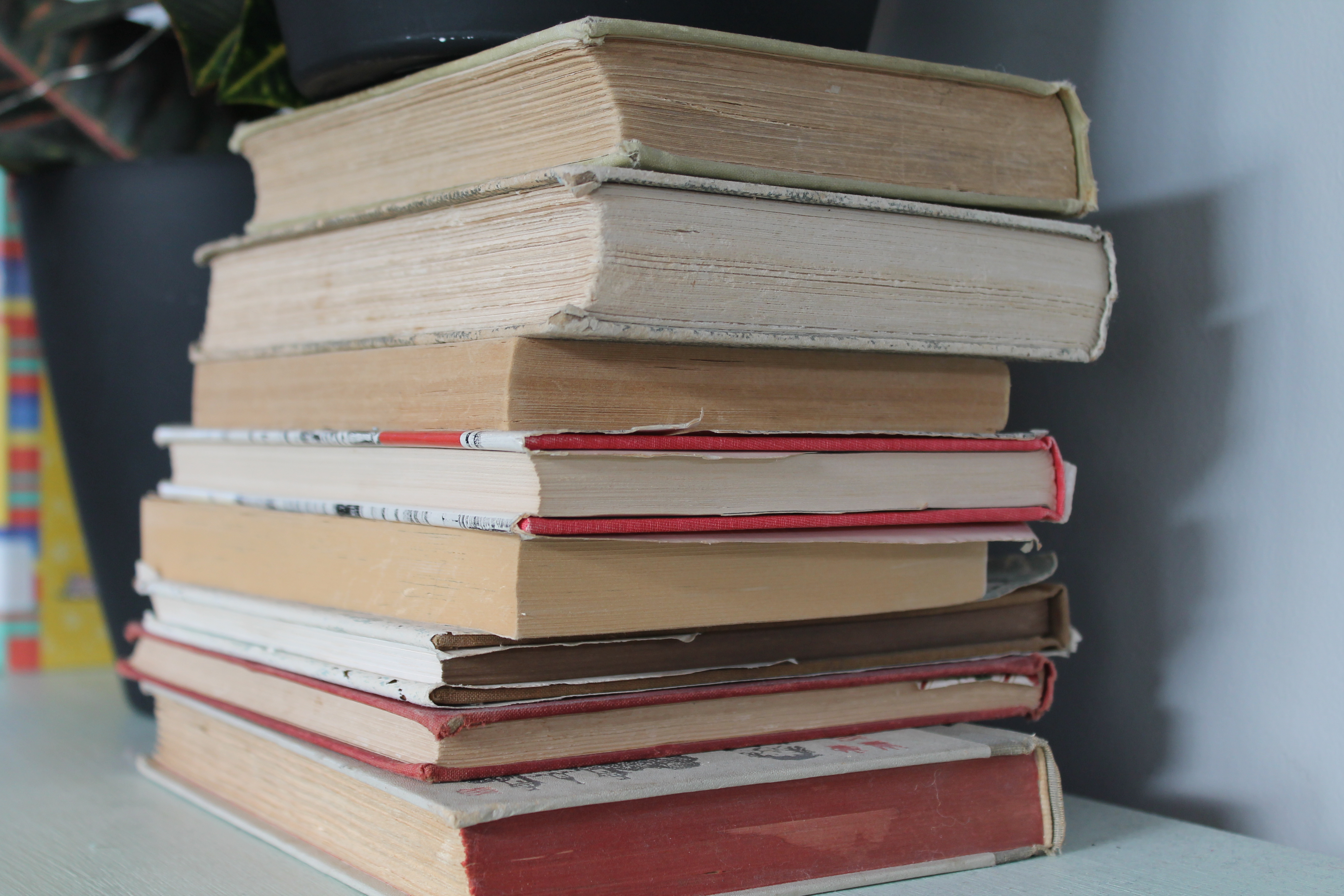 Reading Challenge 2018
1. a novel that won the Pulitzer Prize
Tinkers by Paul Harding. This was the book that Debby, my co-challenger, and I decided to start with and read together, so that we would have something to talk about and at least one book in common. Holy moly, I hated this book. I so wished we had chosen a different one that I actually went out and bought a different Pulitzer Prizewinner to cleanse my palate. But then my book-ADD caught up with me and I haven't finished that one, either. Why are so many Pulitzer Prizewinners so bleak?
2. a novel translated from another language (not originally published in English)
Britt-Marie Was Here by Frederik Backman. I originally intended to go with Anna Karenina for this challenge, but then I started considering how much time and attention I had, being pregnant for most of the year, and I decided to jump into a lighter book. So worth it!
3. a novel written at least 100 years ago
Three Men in a Boat by Jerome K. Jerome. Utterly hilarious, and an example of literature recommending itself, as I first heard of this book when I was reading To Say Nothing of the Dog by Connie Willis. I didn't expect to laugh my way through a Victorian novel, so this one was an unexpected pleasure.
4. a book of poetry
Milk and Honey by Rupi Kaur. Actually, I didn't like this one so much, so I threw in a second book of poetry: Felicity, by Mary Oliver. I really should read more poems, and I'm glad this was part of the challenge this year!
5. a book by a previously unpublished author (that came out in the last 10 years)
Amy Snow by Traci Rees. I really enjoyed this book, almost as much as I enjoy the idea of purposefully seeking out new authors!
6-8. a trilogy
Lord of the Rings trilogy by J.R.R. Tolkien. Kill me now. This could have doubled for me as a book I've started before but never finished (I started The Fellowship of the Ring when I was 18, put it down a hundred pages in, and never looked back…until this year!). All you folks who love LOTR, I am speechless.  Glad I finally can say I've read this, but this would never be on a list of my favorite trilogies.
9. a book by someone who shares your first name
Cephrael's Hand by Melissa McPhail.  This turned out to be a very difficult challenge item. We had not done any research on authors who shared our own names before posing this challenge, and apparently Melissas write a whole lot of erotica and terrible teen fiction and not much else! *facepalm* This book (fantasy, in case you care) was recommended to my husband a few years back, so we gave it a try, but it really could have used a stronger editor. Note to self: the author's name isn't the most important reason to choose their book, but it is a good way to potentially step out of my literary comfort zone.
10. a novel by an author who has published more than 25 books
The Screwtape Letters by C.S. Lewis. Lewis wrote more than 30 books in his lifetime, a mixture of fiction and apologetics and nonfiction. For me, The Screwtape Letters was also a book I had started in the past but never finished! I'm glad to have finished it now and broadened my C.S. Lewis reading, and it was certainly thought-provoking, but I wish I had gone in for a mass market paperback, as was my original intention when I came up with this challenge.
11-12. the first and last book by a deceased author
Sense and Sensibility and Emma by Jane Austen. Okay…I did not realize how much I would struggle to find dead authors I wanted to read and read again! I started with F. Scott Fitzgerald and quickly abandoned him in favor of Jane Austen. (And yes, I'm still reading Emma, but I aim to finish before we hit 2019!) For all you Austen fans, yes I am aware that her first-written novel was Northanger Abbey and her last-written novel was Persuasion, but I chose to go with the first and last novel published during her lifetime. The goal of this challenge was just to compare how an author's style started and how it changed, and I think I am still getting a good picture of that! You can argue with me all you want, but given the strange timeline of how her novels were published, and the fact that I read Persuasion last year and didn't want to reread it again so soon, I am happy with my choices!
13. a book made into a movie in the 1990s
The Borrowers by Mary Norton. I read this book to my kids on our trip abroad and later realized it was also a 90s movie! And boy was I glad, because I was having a hard time getting engaged with Beloved by Toni Morrison, the book I originally planned to read for this challenge. I still need to watch the movie and see how it compares to the book!
14. a book published under a pseudonym
A Connecticut Yankee in King Arthur's Court by Mark Twain (a.k.a. Samuel Langhorne Clemens). Classic choice for a pseudonym author, right?
15. a book you've started before but never finished
The Invention of Wings by Sue Monk Kidd. Several years ago, I accidentally bought this book on the wrong digital platform and had to use my phone to read it. As you may imagine, reading on a tiny phone screen is tedious, and I gave up (no reflection on the book). But this year I returned to it! Not my favorite of Sue Monk Kidd's books (that would be The Mermaid Chair), but very enjoyable, and I'm glad I gave it another shot.
Ironically, I also plowed through several other books that I had previously abandoned this year. Glad this was a suggestion on the list!
16. a self-help book
Give Your Kids a Break: Parenting with Compassion for You and Your Children by Kim Frederickson. I struggled to differentiate this category from the "guide" category, but in the end decided that anything that helps improve my life or my mental outlook is "self-help." This book was amazing and truly did help me shift my perspective. All parents should read it!
17-18. two books with opposites in their titles (e.g., one book containing Black and the other White)
My Life in France by Julia Child with Alex Prud'homme and Death on the Nile by Agatha Christie. (Also: The Storied Life of A.J. Fikry by Gabrielle Zevin and The Good Neighbor: The Life and Work of Fred Rogers by Maxwell King. Apparently I really loved life this year!) This was a really fun challenge with so many possibilities! Because I started out the year just reading randomly and not sticking closely to the challenge list, I spent a lot of time trying to see if I could fit one of my random books into the challenge by finding an opposite. The combination I chose included one memoir and one novel, so the two were pretty opposite anyway, but it was fun to see how the "life" book(s) went deep into the events of a person's life and their mental attitudes, but the "death" book did not dive at all into character development.
19. a fanfic
Vinegar Girl by Anne Tyler. Anyone who writes a parody or a spinoff of a famous story is writing fanfic, right? Some of it is just better than others. This novel was short and enjoyable, a modern take on Shakespeare's The Taming of the Shrew.
20. a holiday book
Holidays on Ice by David Sedaris. I hated this book (which surprised me; I have enjoyed Sedaris in the past!) and it did not put me in any kind of holiday spirit, amused or otherwise. So I also read A Redbird Christmas by Fannie Flagg, which I loved but did not strike me as a holiday book, despite its title. I feel a little like I struck out on this one, but I did give it a good effort!
21. a guide
Lovable, Livable Home: How to Add Beauty, Get Organized, and Make Your House Work for You by John and Sherry Petersik. My rule for deciding a book was a "guide" was that it had to include the words "how to" in the title. I didn't get a lot out of the first guide, which I think was because it was a little more basic than my current level of home decor and organization knowledge. I also read a prayer guide called Praying the Scriptures for Your Children: Discover How to Pray God's Will for Their Lives by Jodie Berndt, and I got a lot out of that one! So my advice is this: if you pick up a guidebook, check how detailed it gets vs. how much you already know.
22. a fairy-tale spinoff
Confessions of an Ugly Step-Sister by Gregory Maguire. I've always liked Cinderella, so I sought out a Cinderella tale. The funny thing about a spinoff, though is that it might not resemble anything like the story you expect! I enjoyed this book a lot, but it didn't feel much like a Cinderella tale. Was that the point?
23. a novel set in your hometown or home state
The Kitchen House by Kathleen Grissom. It was completely awesome to read a book set in a familiar location. I went to school in Williamsburg, which was featured prominently in the book, and it gave me all kinds of warm, fuzzy feelings to recognize real places and think about the real culture of an area. I bet people who live in big cities get to experience this all the time. SO loved this book that I immediately read the sequel (which was not set in Virginia at all, but was still great).
24. a book you've read before and loved
A Tree Grows in Brooklyn by Betty Smith. I've never been much of a re-reader, and it had been over a decade since I first read this novel and declared it my most favorite novel of all time. I'm so glad I took the time to read it again, because I had honestly forgotten half of what happened! The beginning of this book still gave me such warm fuzzies and feelings that all could be right in the world if we just stopped and looked for small pleasures! I'm not sure I would still call it my favorite novel, but it's high up there.
25. a book (or article) written by someone you knew growing up
The Paths of Marriage by Mala Kumar. I am glad I came up with this challenge, because it was fun to hear the voice of a friend come through in a published book! In this day and age, probably most of us could find something written by a person we once knew, even if it's just a blog. Go support your friends!
26. your best friend's favorite book of 2018
The Keeper of Lost Things by Ruth Hogan. I enjoyed this book, and I always love getting personal recommendations of things to read next!
---
The more I read, the more I love reading. This challenge did ultimately skew pretty heavily toward fiction, but if I'm going to curl up with a book, I might as well engage my imagination, right?
I wish you happy future reading, and I hope you pop back soon to check out the 2019 Reading Challenge!
♥Melissa