Well.
I've been a little remiss in sharing recipes. Or thoughts in general.
And now, even though we have entered the Christmas season, and really most of my time in the kitchen is spent elbows deep in flour and sugar, I wanted to share something really simple with you.
Something my family loves to eat as a snack with toast, or stirred into oatmeal. It's pecan butter.
Nuts always seem like a cold-weather food to me. Maybe that's because my parents had this amazing duck-shaped basket they would fill with nuts and set out for the whole month of December. Nuts feel hearty and warming.
And now that Caitlin is no longer allergic to pecans (yay!), I like to throw pecans into everything. This nut butter really makes that easy!
And making your own nut butter couldn't be simpler.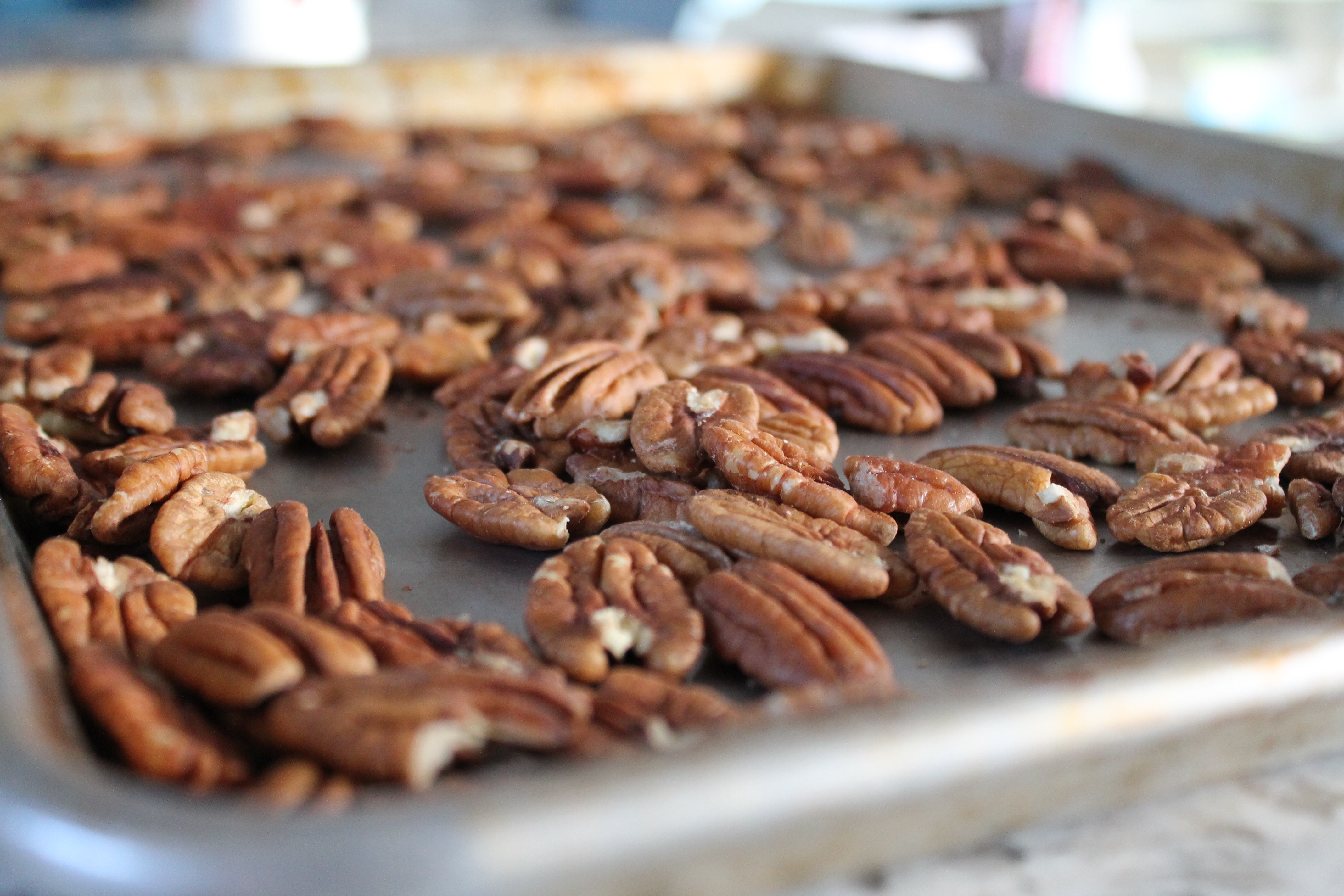 Start by toasting your nuts.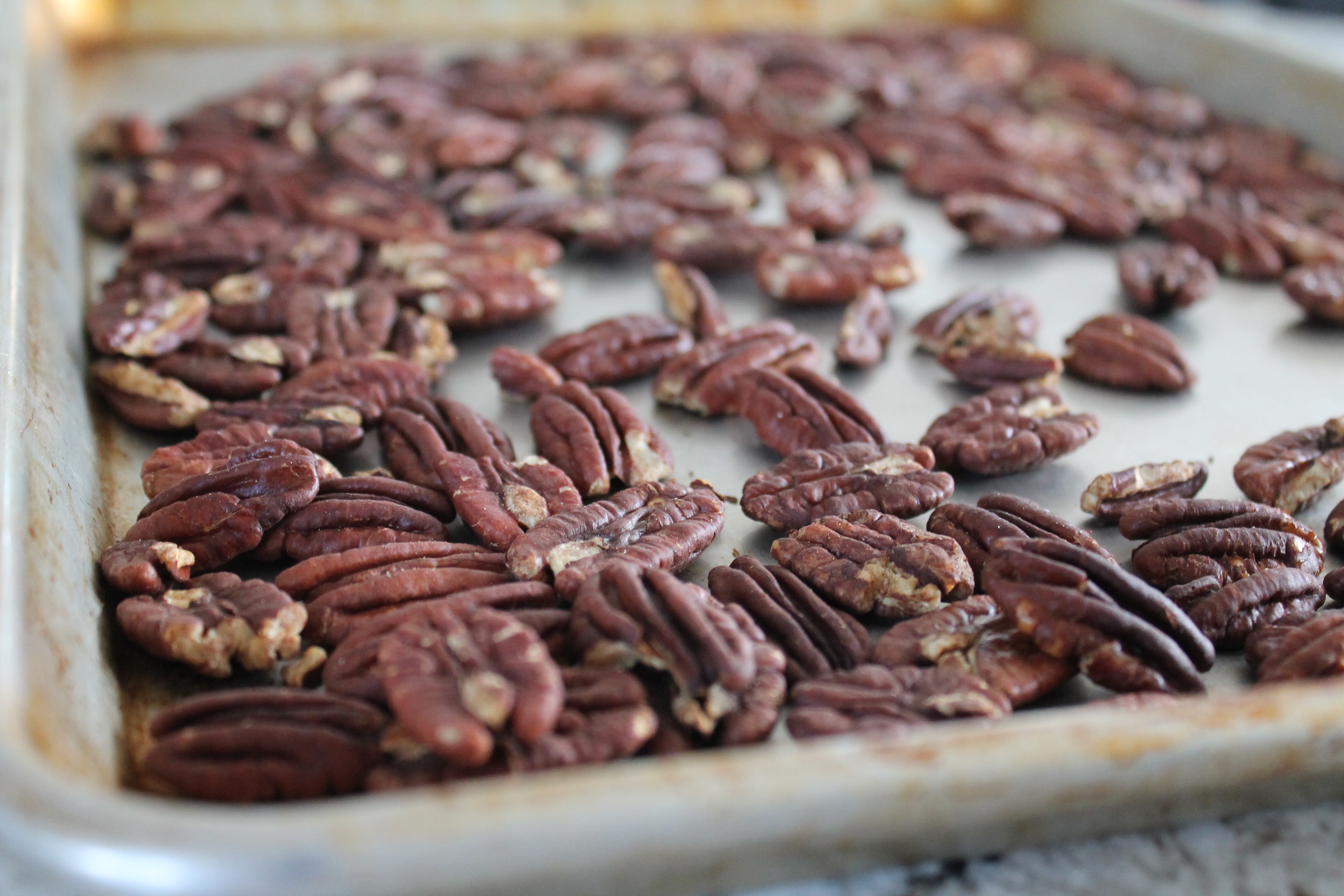 All you have to do is throw them on a pan and throw the pan in a warm oven for 10-15 minutes. I like to shake the pan a few times partway, to encourage even toasting.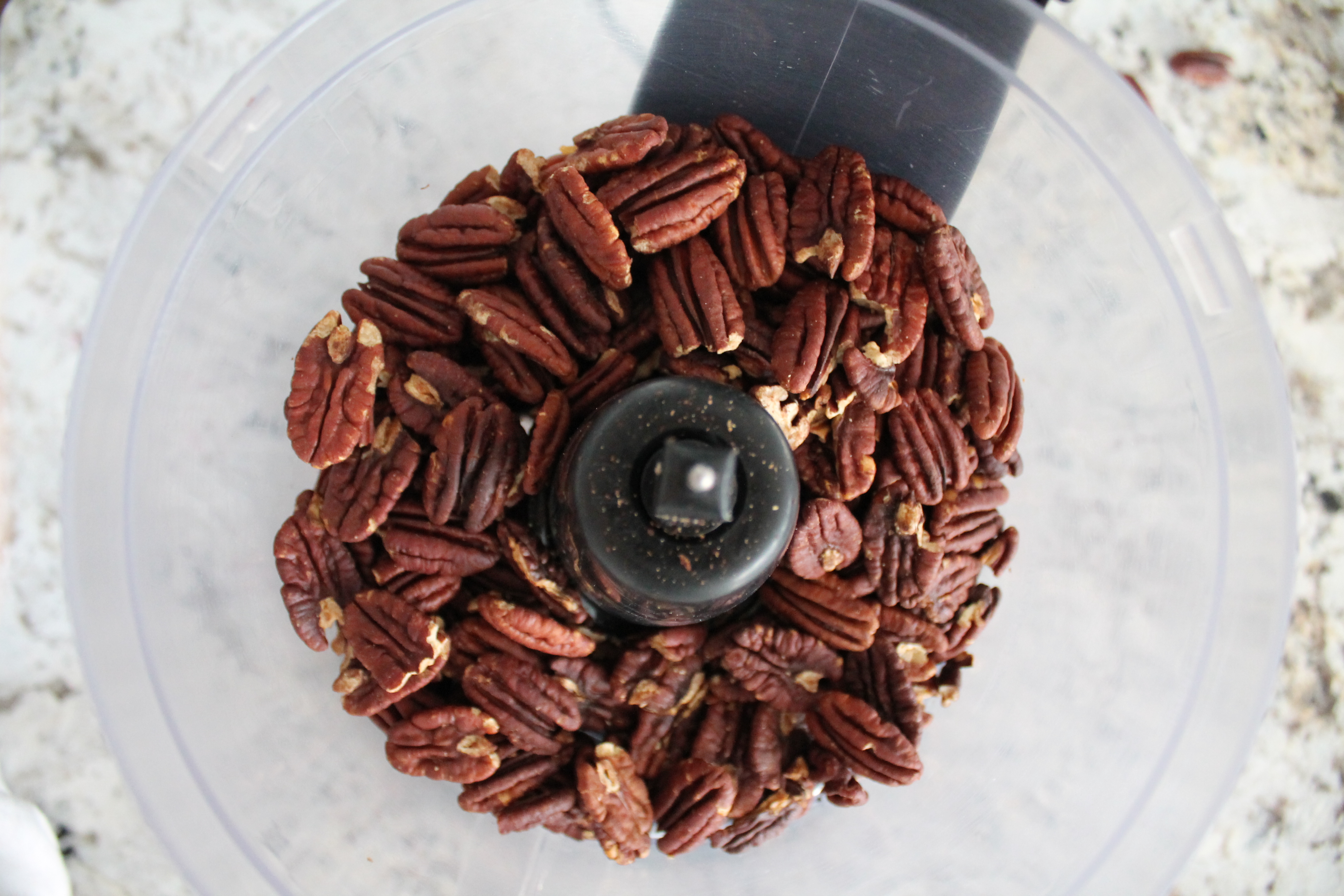 Then throw the toasted nuts into a food processor. You could do this while they are warm, or wait until they are cool, whatever you want!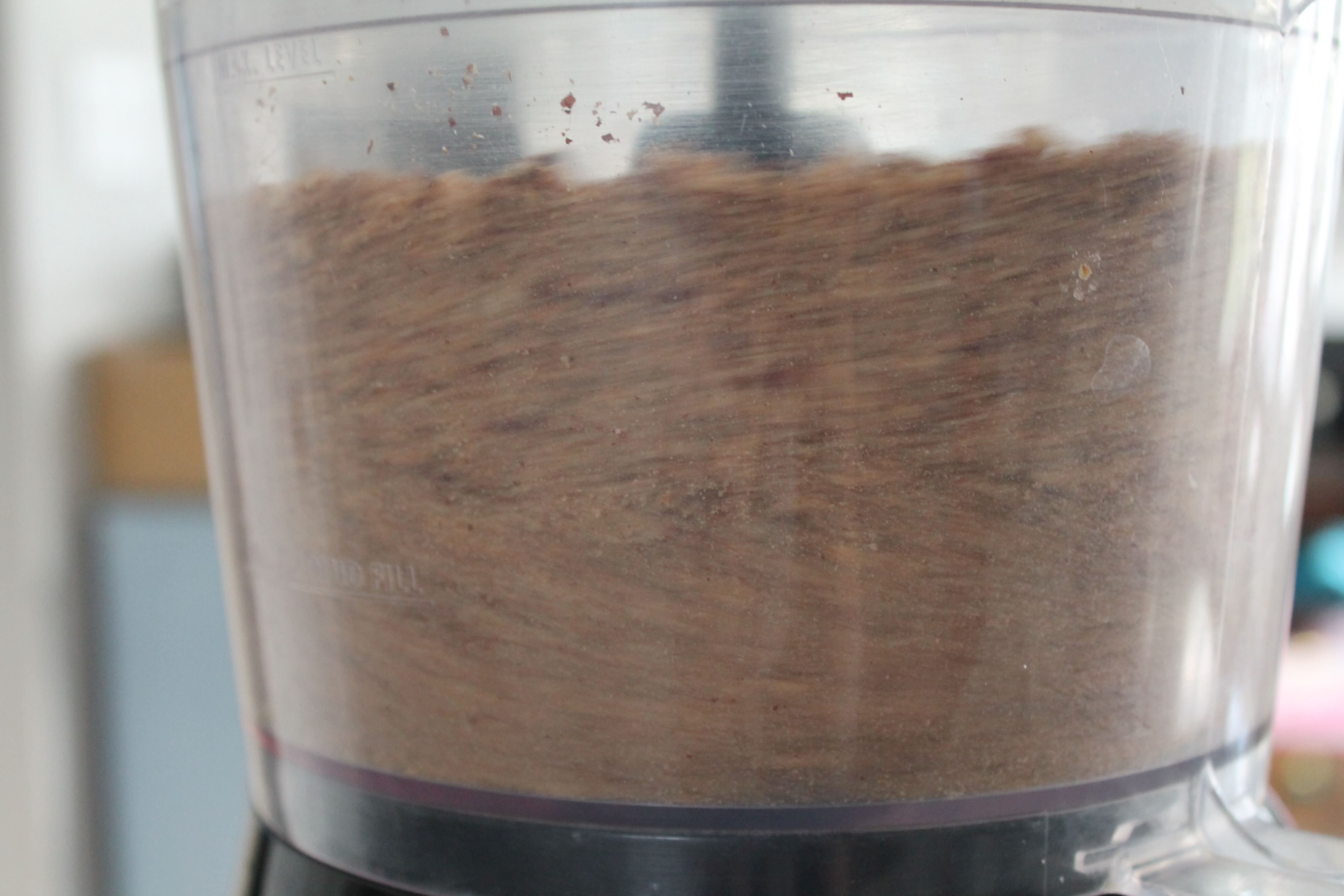 Keep processing.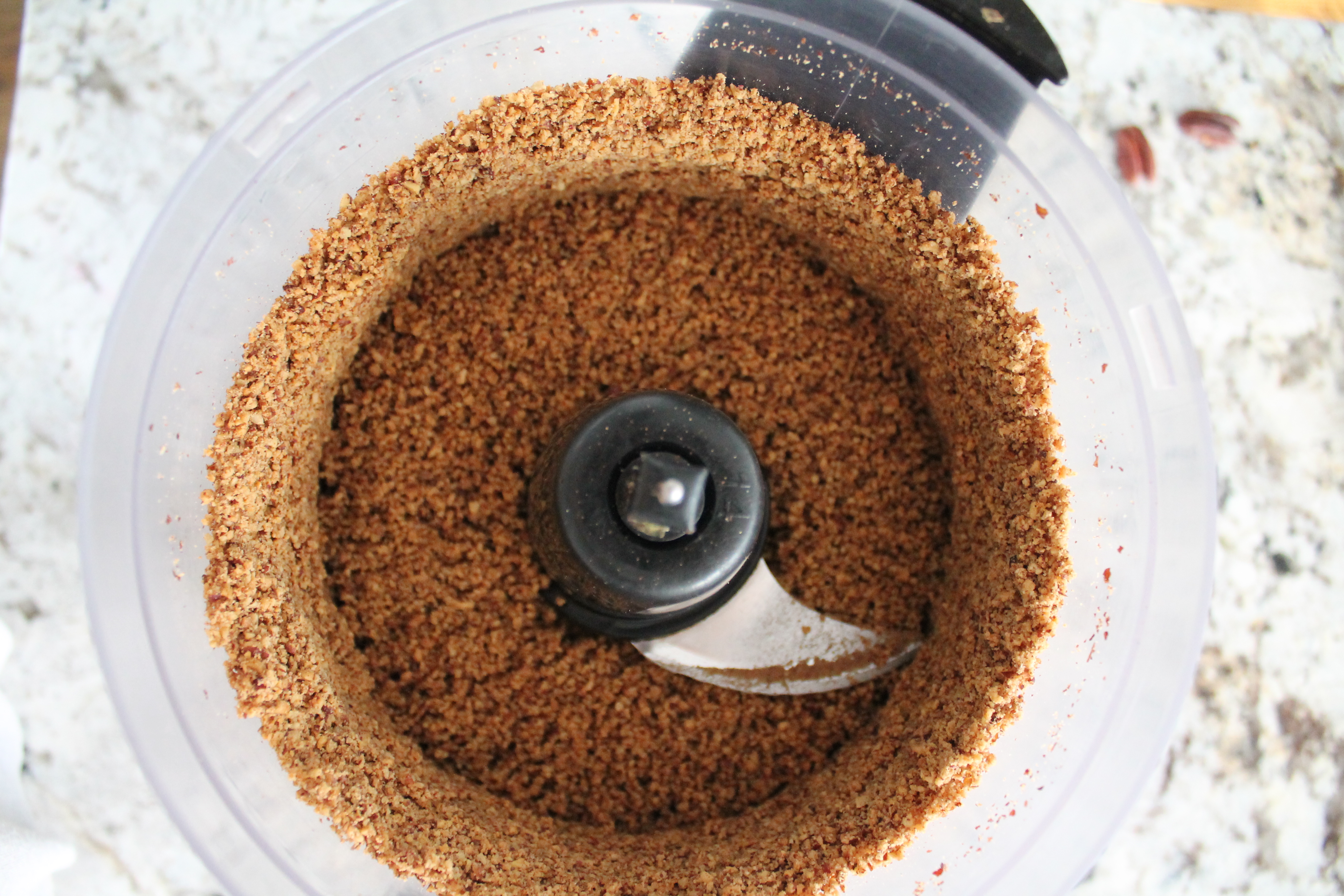 Keep processing.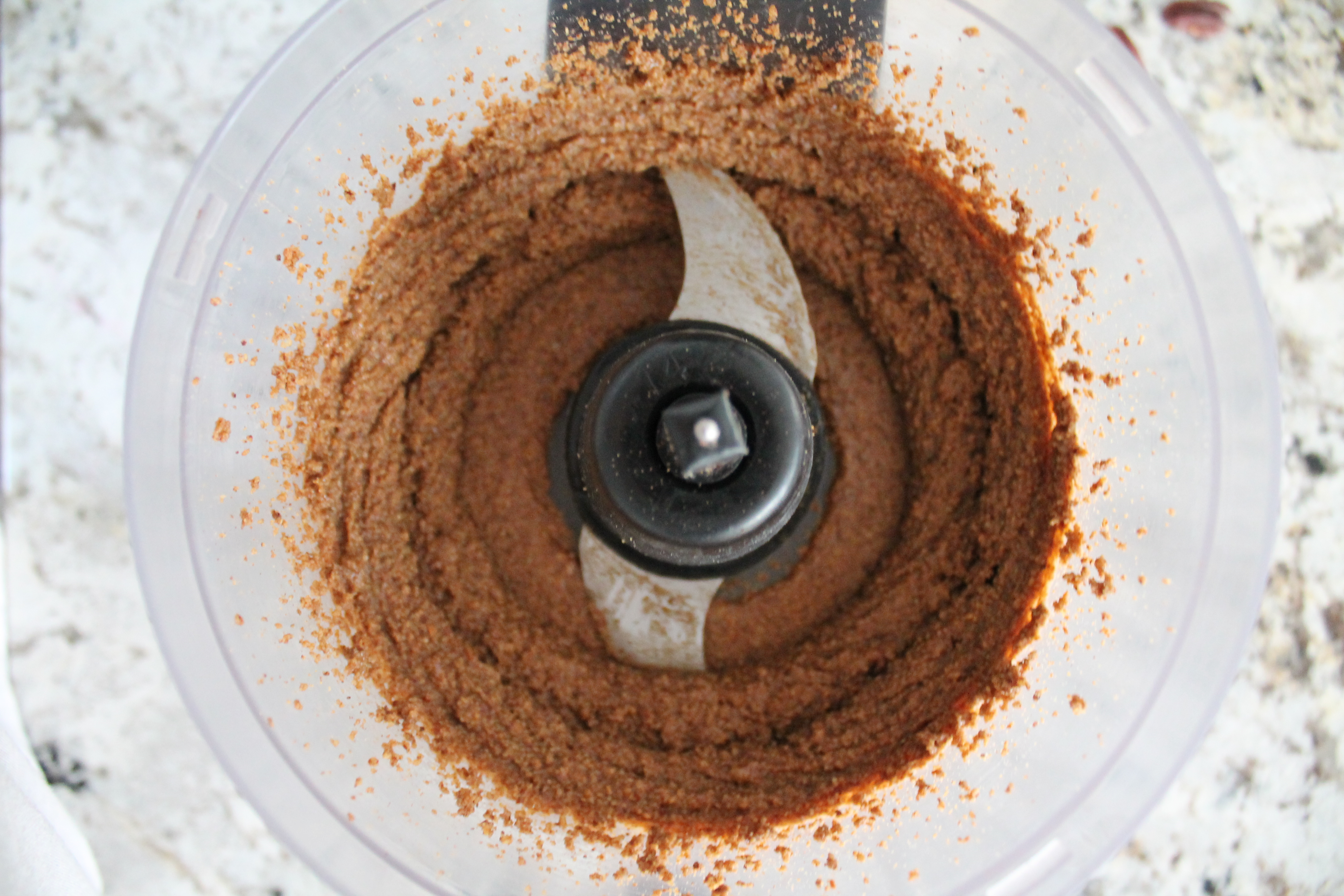 The nuts should go from large chunks to a small, almost floury meal. And if you just keep processing, they will begin to release their oils and turn into a smooth buttery spread!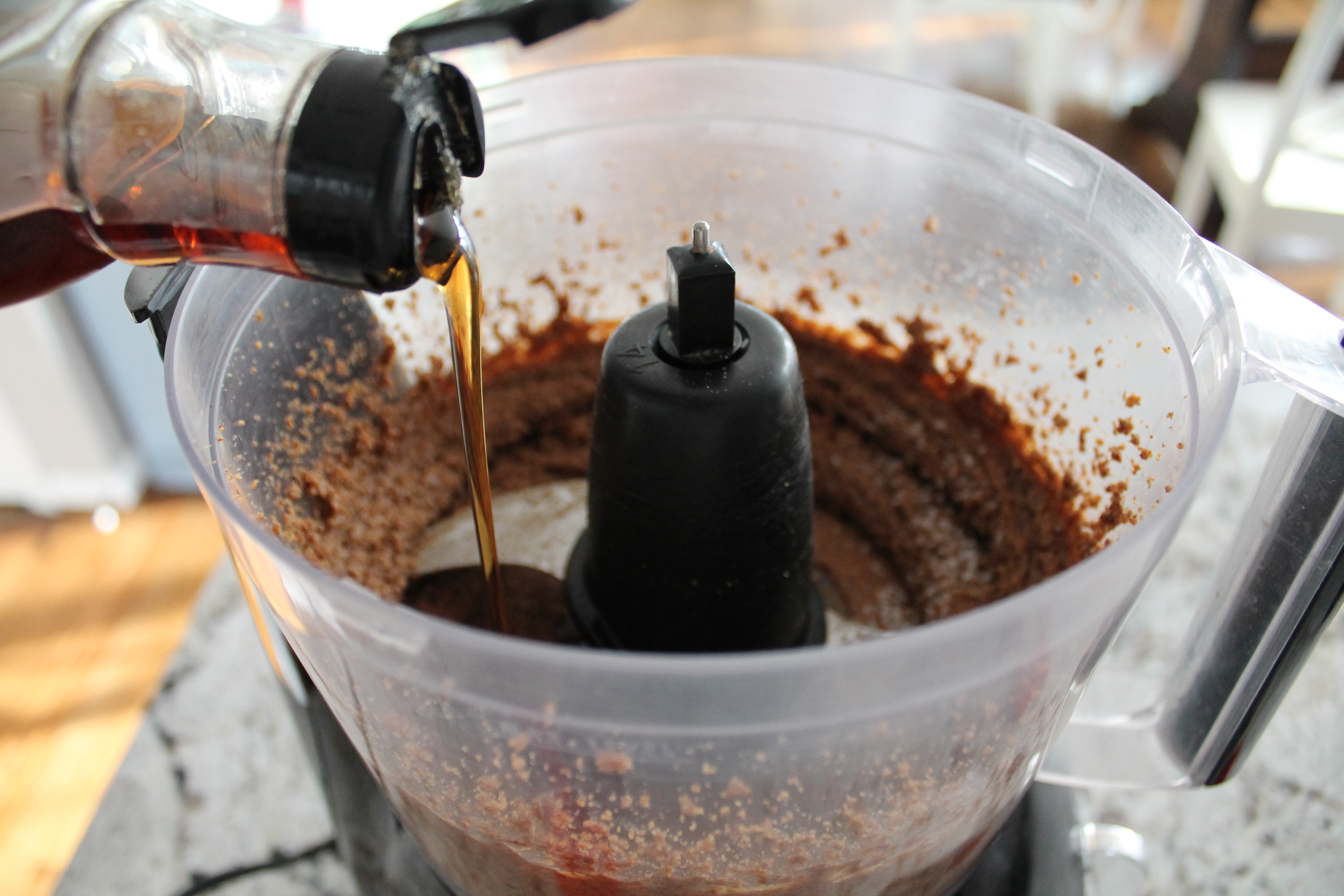 You could leave the pecan butter alone at this point, but I really love the combination of maple syrup and pecans. So I like to throw in a few tablespoons of maple syrup and a splash of vanilla.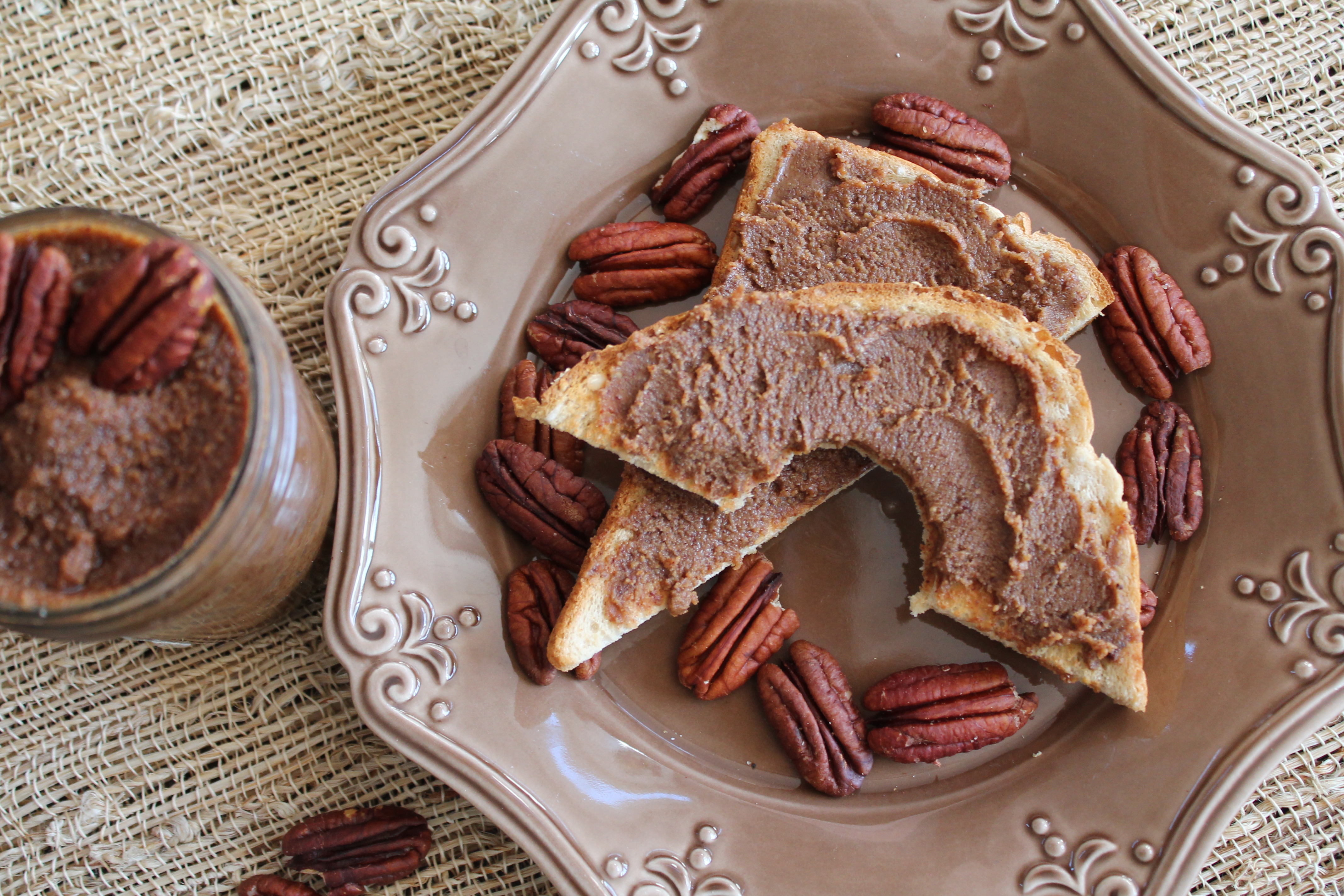 And then go wild! Stir it into your hot cereal! Spread it on toast with jam. Ooh, sneak some into a pumpkin pie or a batch of cookies. Yum!
Maple Pecan Butter
Ingredients
8

oz.

pecan halves

(about 2 cups)

2

tbsp.

pure maple syrup

½

tsp.

pure vanilla extract

¼

tsp.

salt
Instructions
Lay the pecan halves on a rimmed cookie sheet. Bake for 15 minutes, tossing the pan halfway. Remove from oven when nuts are fragrant and about two shades darker than they started.

Transfer pecans to a food processor. Process for 5 minutes, until smooth and creamy.

Stir in maple syrup, vanilla, and salt.

Store in an airtight container in the refrigerator up to one month.