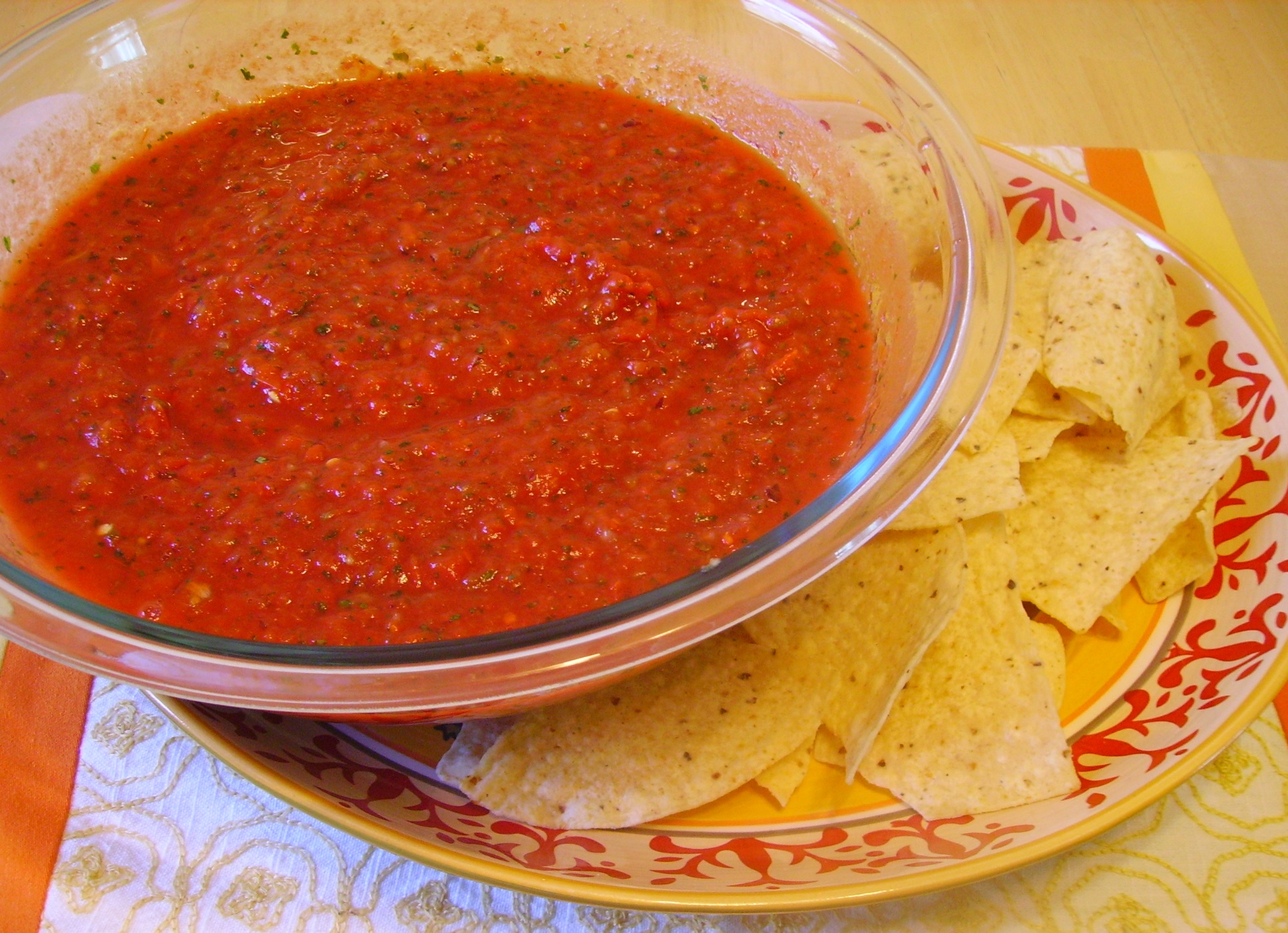 What Superbowl party would be complete without some chips and salsa? And boy, do I have a doozy for you.
Backstory. This salsa came into my life when I was a weird 9th grader, struggling through Algebra 2 with possibly the greatest math teacher ever: Mr. Rothman. It's not that I actually remember any algebra (sorry Rothman…that's more my fault than yours); what made him great was that he had a quirky sense of humor that came through even when he was explaining formulas. Plus, he had Einstein hair. Awesome. Even though I hated math, I kind of looked forward to his class.
That may also have had something to do with his infamous salsa parties.
Every now and then, Mr. Rothman would whip up a batch of this salsa and we would spend the last 10 minutes of class stuffing our faces. This is probably some of the best salsa I have ever had, full of great lime and cilantro accents. And MAN is it spicy. Whew. I mean, I would start eating this stuff and everything would be great for about 5 chips. Then suddenly my nose would be running and I'd be crying. The only thing that would cool my mouth down was more salsa…which, as you may guess, caused a viciously spicy cycle.
This might not sound very enjoyable to you, but it was, in fact, amazing. But if you are not into spicy foods, then don't worry, you can easily knock the heat down several notches.
So thanks to Mr. Rothman for introducing me to such a great salsa and later giving out the recipe at Fall Festival!
Rothman's salsa couldn't be easier to make.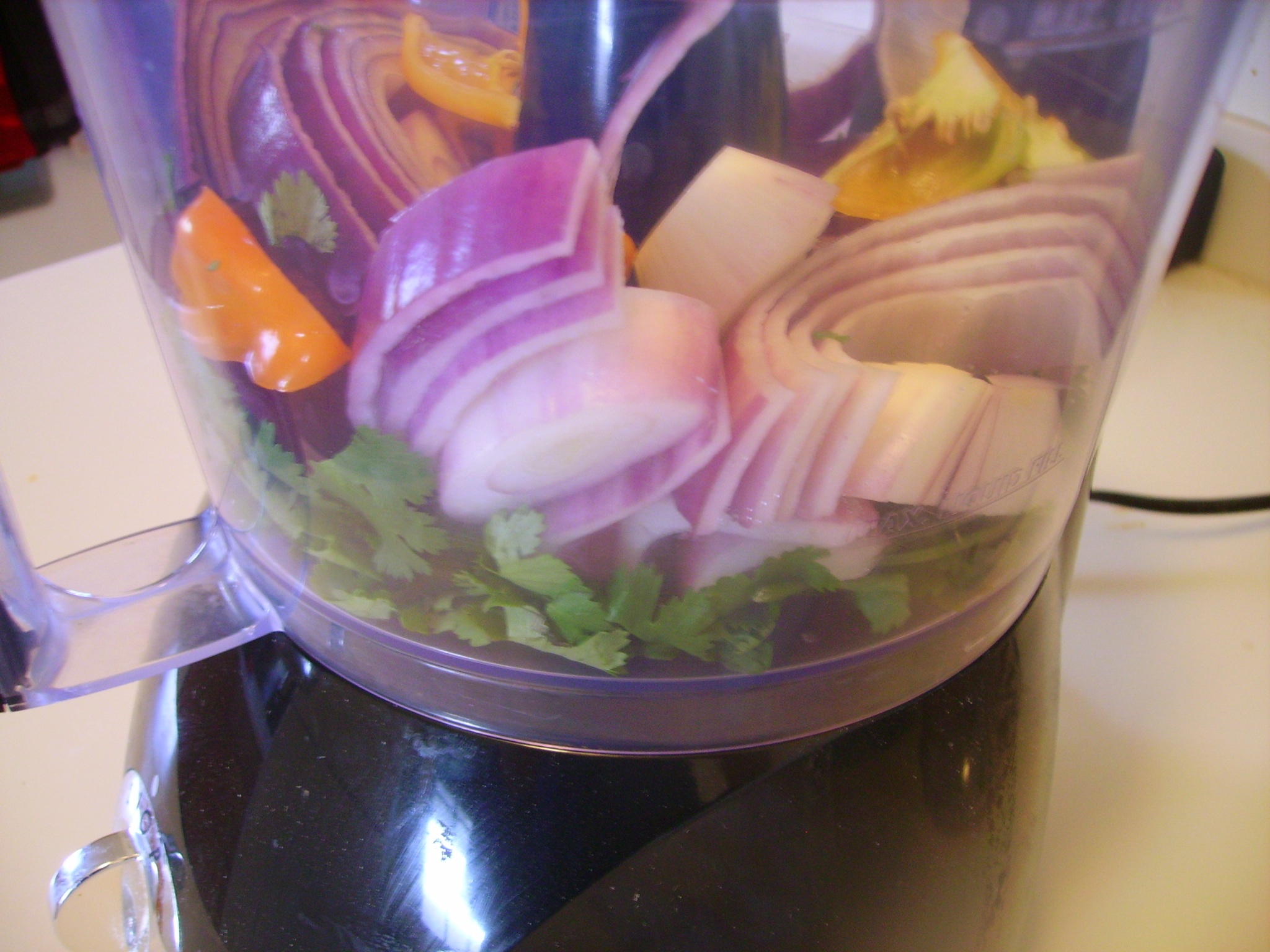 In a food processor, blend the onion, cilantro, and habanero peppers. Here's where you can take down the heat considerably: remove all of the seeds from the peppers, use only one pepper, or go for jalapeños instead of habaneros! Two jalapeños have about a third of the kick that two habaneros have. But, if you like hot salsa and you can't find habaneros in your supermarket, then you can use 4–5 jalapeños and retain as many of the seeds as you like.
Personally, I used two habaneros with all the seeds. Hot.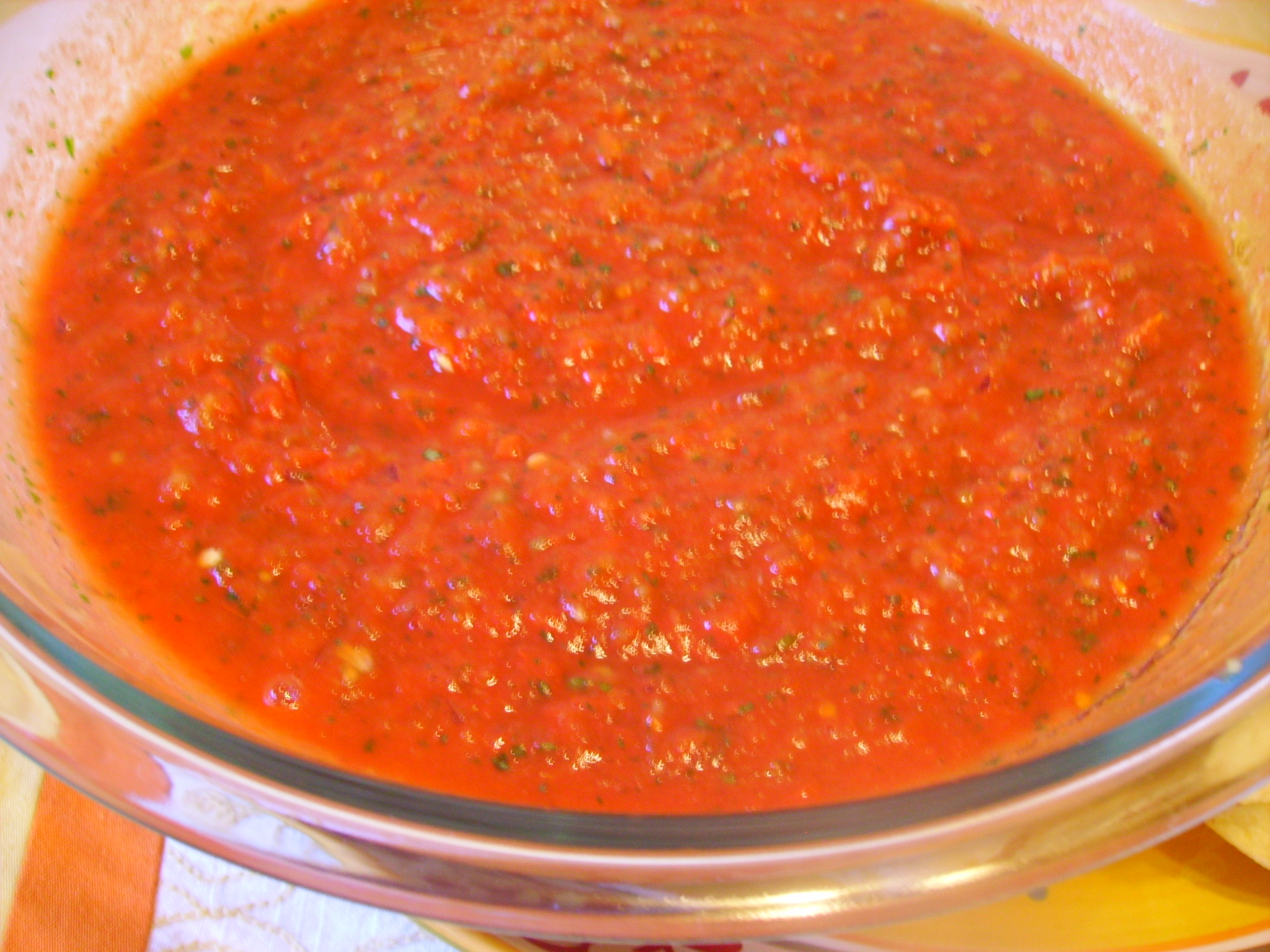 Transfer the pureed mixture to a large bowl and stir in the crushed tomatoes, lime juice, vinegar, and minced garlic. Cover and store in the refrigerator.
This salsa increases in flavor over time, so while it's great out of the gate, it's also a good appetizer to prepare in advance!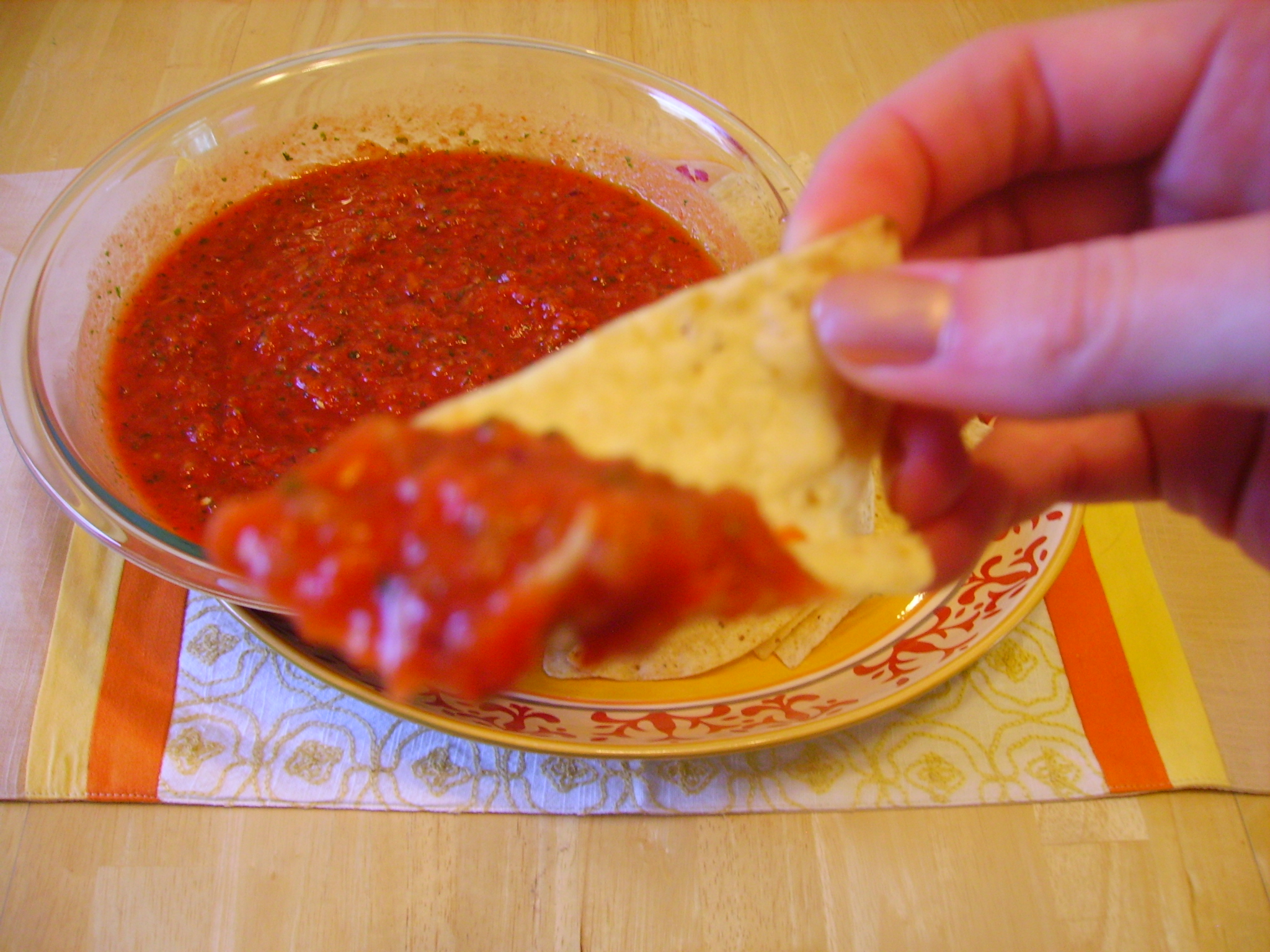 You can serve with any kind of tortilla chips you like. I love how the hint of lime Tostitos bring out the lime in the salsa, but if any of your friends are allergic to gluten, go for the plain kind of Tostitos and everyone will be happy!
Rothman's Fire-Breathing Salsa
very lightly adapted from Charles Rothman, algebra teacher extraordinaire
serves 15–20
Ingredients:
1 large red onion
½ cup fresh cilantro
2–3 habanero peppers or 5 jalapeño peppers (optional: remove seeds to reduce heat)
2 28oz. cans crushed tomatoes
5–6 tbsp. white vinegar
5–6 tbsp. lime juice
3 large cloves garlic, minced
Directions:
Blend onions, cilantro, and peppers in a food processor. Mix together with other ingredients. Store in refrigerator.
Best after 2 days.
Serve with tortilla chips.
Enjoy!