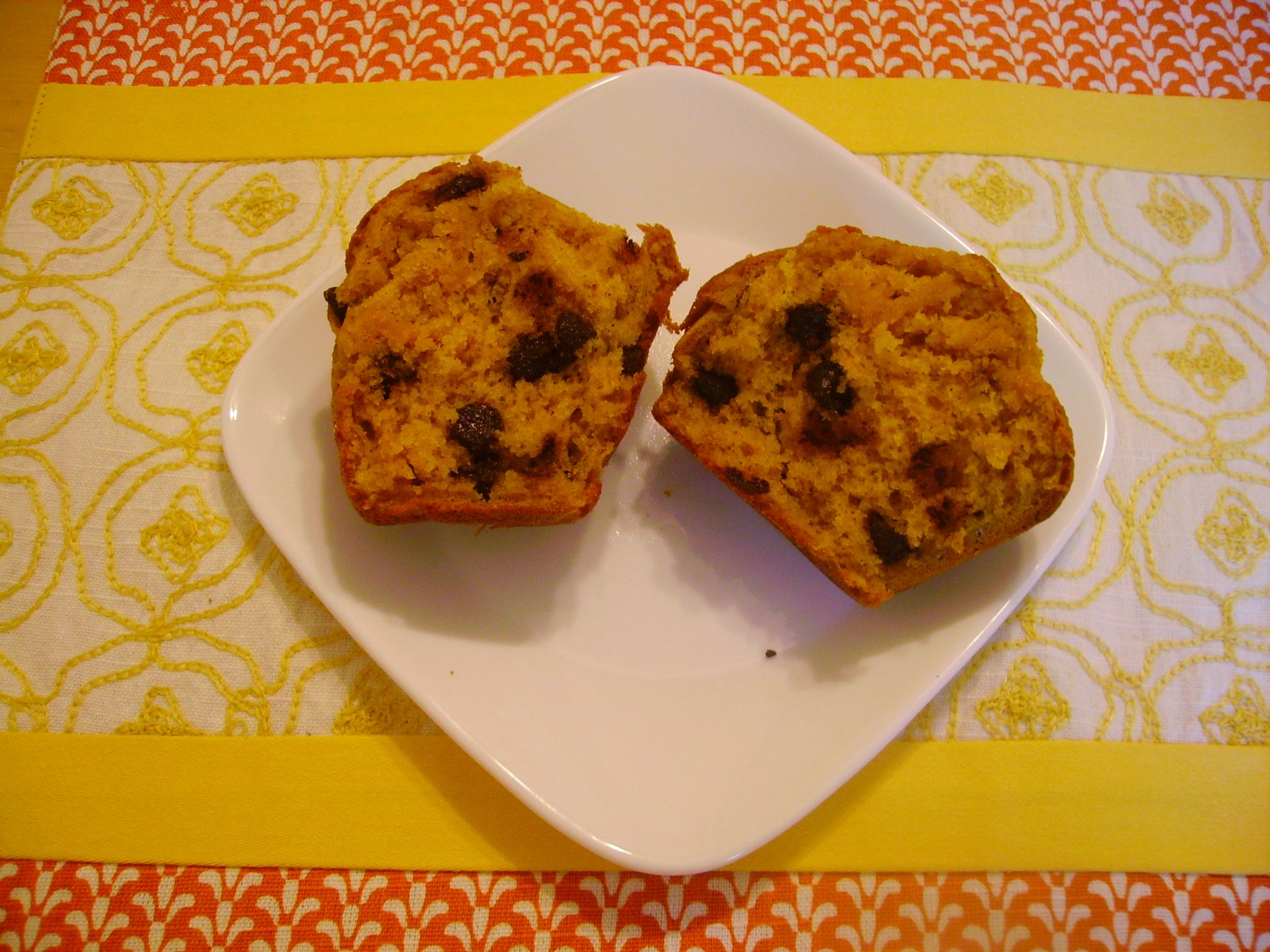 Hey. Do you remember about two years ago when we had that huge pumpkin shortage?
Since then, I have lived in fear of not being able to get my pumpkin fix each fall.
But guess what? I discovered a way to cheat and get my fill of my favorite orange foods, even if pumpkin is in short supply. The answer? Sweet potato!
These jumbo muffins are basically indistinguishable from pumpkin muffins. Despite being full of produce, they are not terribly healthy (but why cut back on the chocolate chips unless you have to?)…but they are among my most favorite muffins ever, which is saying a lot. Every time I make these muffins for friends, I get rave reviews and end up handing out the recipe several times. So now I will hand it out to you!