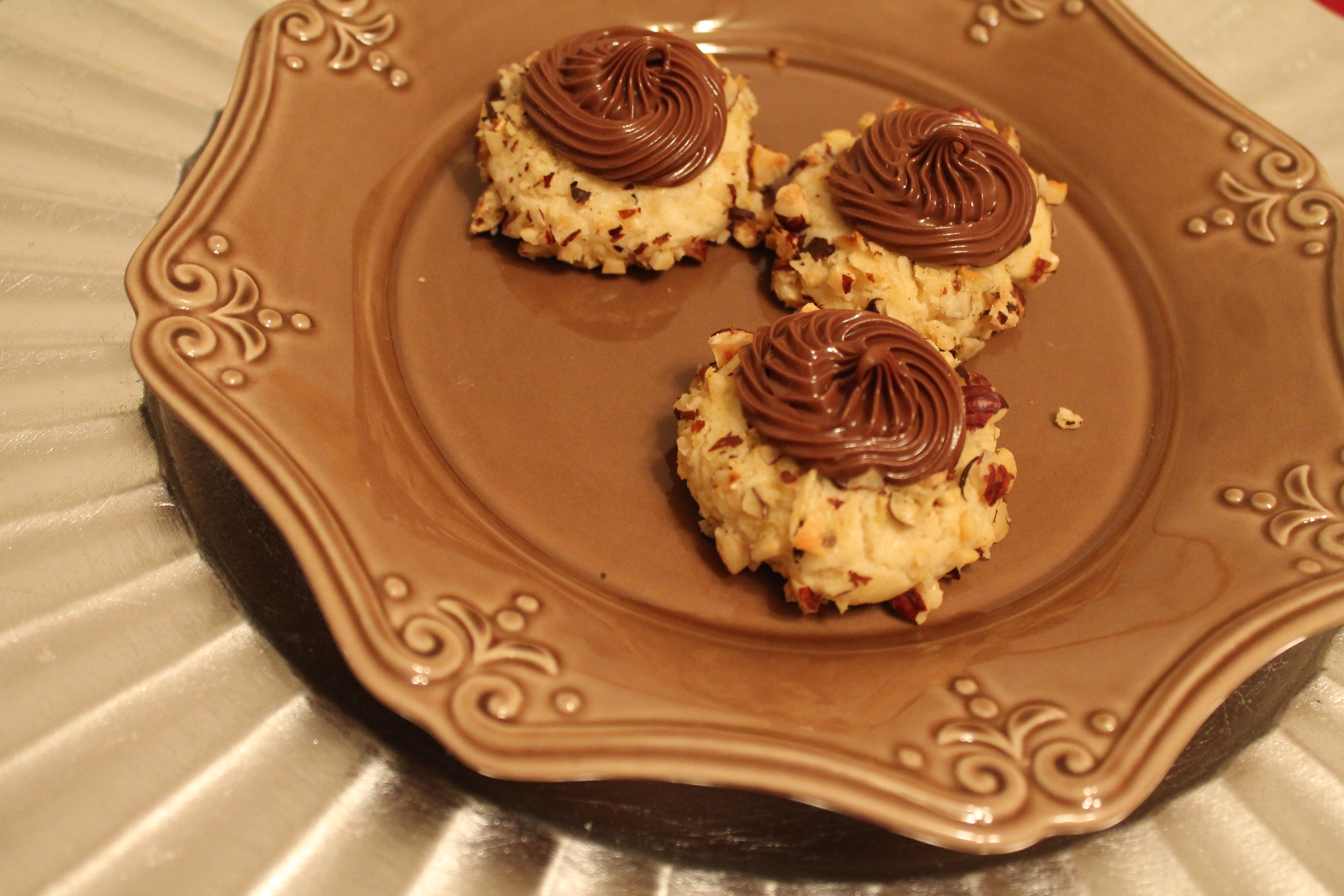 Okay, I don't know about you, but December is a really busy time of year for me. And it's not just Christmas–my husband's birthday is also in the middle of December! Plus, with baby Jake hanging around, demanding us to cuddle with him and coo with him, it just seems like the whole month passed by in a whirlwind.
This year, we decided not to have our annual cookie party (alas!). I just didn't have time to make 12 different kinds of cookies like I did last year. But that doesn't mean I didn't think about cookies and long for cookies…I mean, really, a Christmas season without any cookies at all is just a travesty.
So in case you are looking for one last interesting cookie to bring to friends or set at your table, here is a new favorite of mine: hazelnut kisses! Sugar cookies rolled in shards of hazelnuts, topped with a generous swirl of Nutella? Yes, please!