allergy-friendly
,
dairy-free
,
gluten-free
,
quick & easy
,
salads
,
sides
,
Spring
,
Summer
,
vegan
,
vegetarian
,
wholesome
White Bean Salad
I found this recipe a few months ago and have just been itching to bring it to a barbecue. This weekend I finally got my chance.
Not only is it incredibly easy to whip together, but at any given moment, I am likely to have most of the ingredients on hand! Plus it's healthy. And delicious.
Of course, you can adapt the ingredients to your own tastes, to include things you have on hand, or to suit the season. Really, it's just a perfect side dish to have in your arsenal.
Okay. Start by making the dressing.
By the way, if you've never made your own vinaigrette before, after trying this, you may never go back to store-bought! It's honestly the easiest thing in the world: measure, then stir. A good vinaigrette needs (obviously) vinegar and oil, a little sweetener, a little emulsifier (something to hold the vinegar and oil together after you stop stirring), and some seasonings. That's why I love mustard vinaigrettes, because honey and mustard are a perfect combination, and the mustard keeps everything smooooth and delicious. Personally, I prefer spicier, more mustardy dressings, but if you like your honey mustard to taste almost entirely like honey and very little like mustard, you can always try that. This dressing is about halfway in between, so I wouldn't tamper with the ratios too much until you try it all together.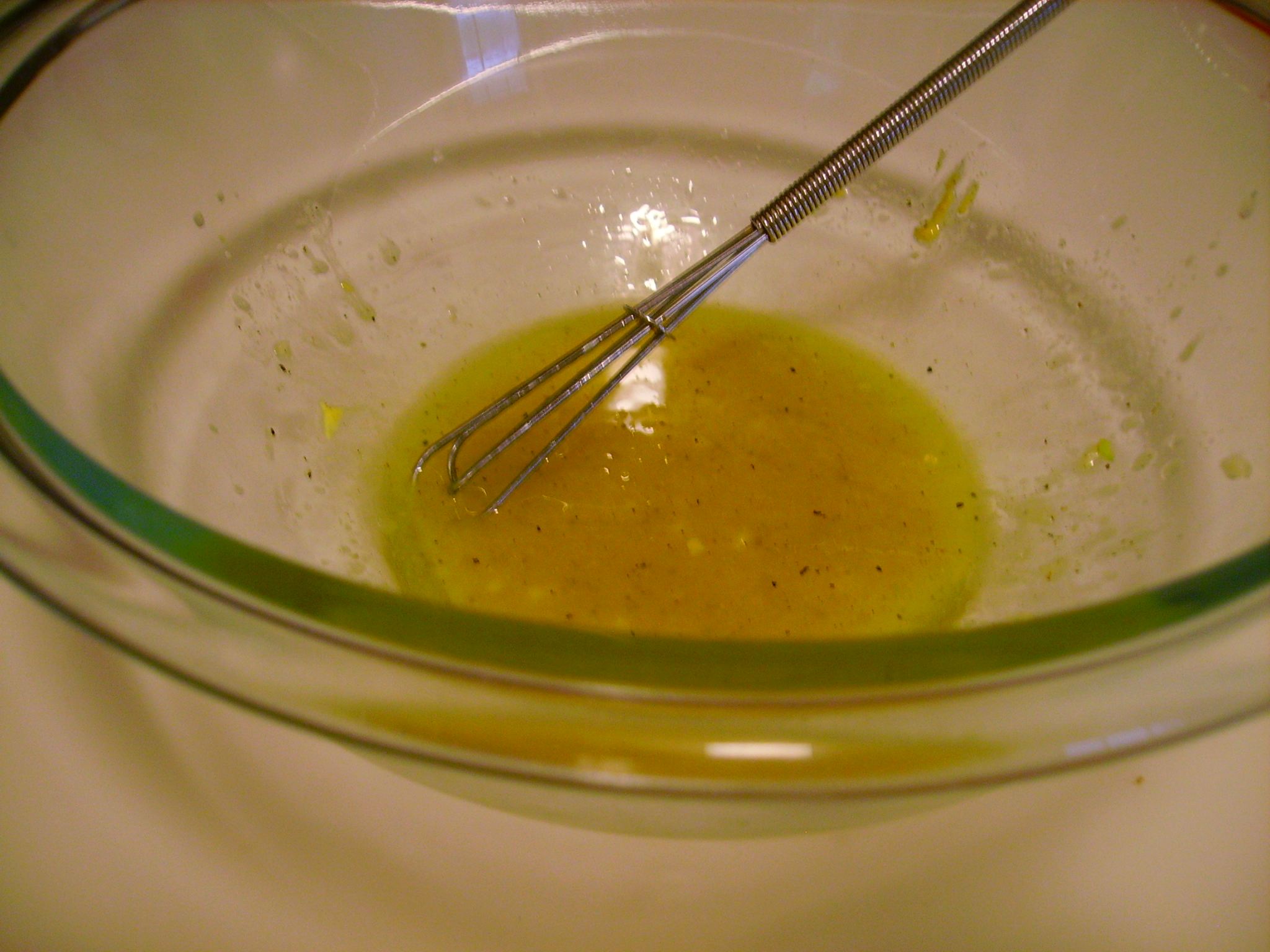 Anyway. As I said, measure, then stir. You will get a little yellowish brown puddle that looks like this photo.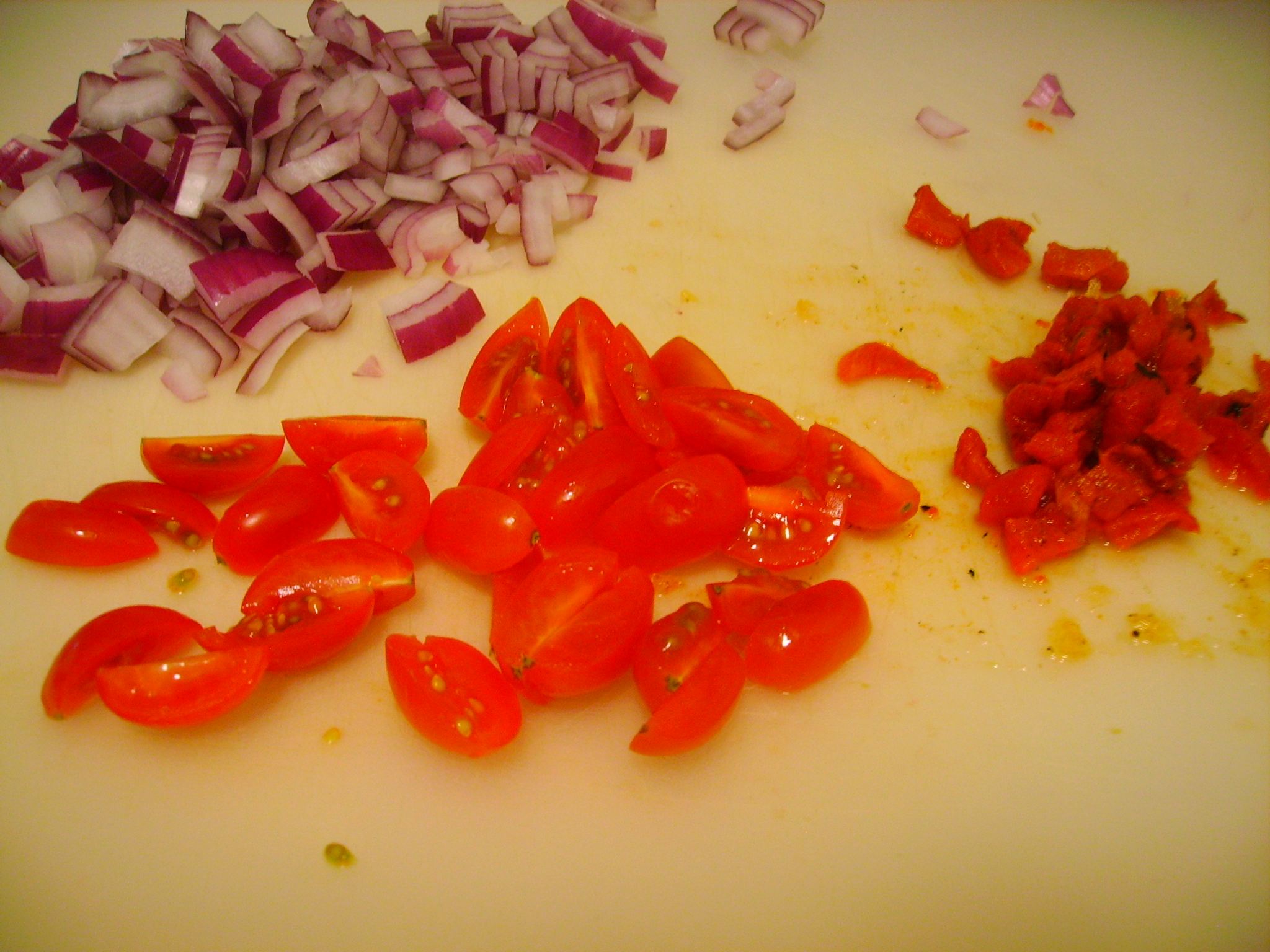 Chop up the ingredients that need it (onions, roasted red pepper, little tomatoes) and toss them in with the beans. Stir. Add the fresh herbs. I played around with them a little before landing on thyme and parsley. The original recipe called for just parsley, but I am not really a huge fan of the taste of parsley by itself. I just tasted small bites with several herbs and concluded, as per usual, that thyme is amazing.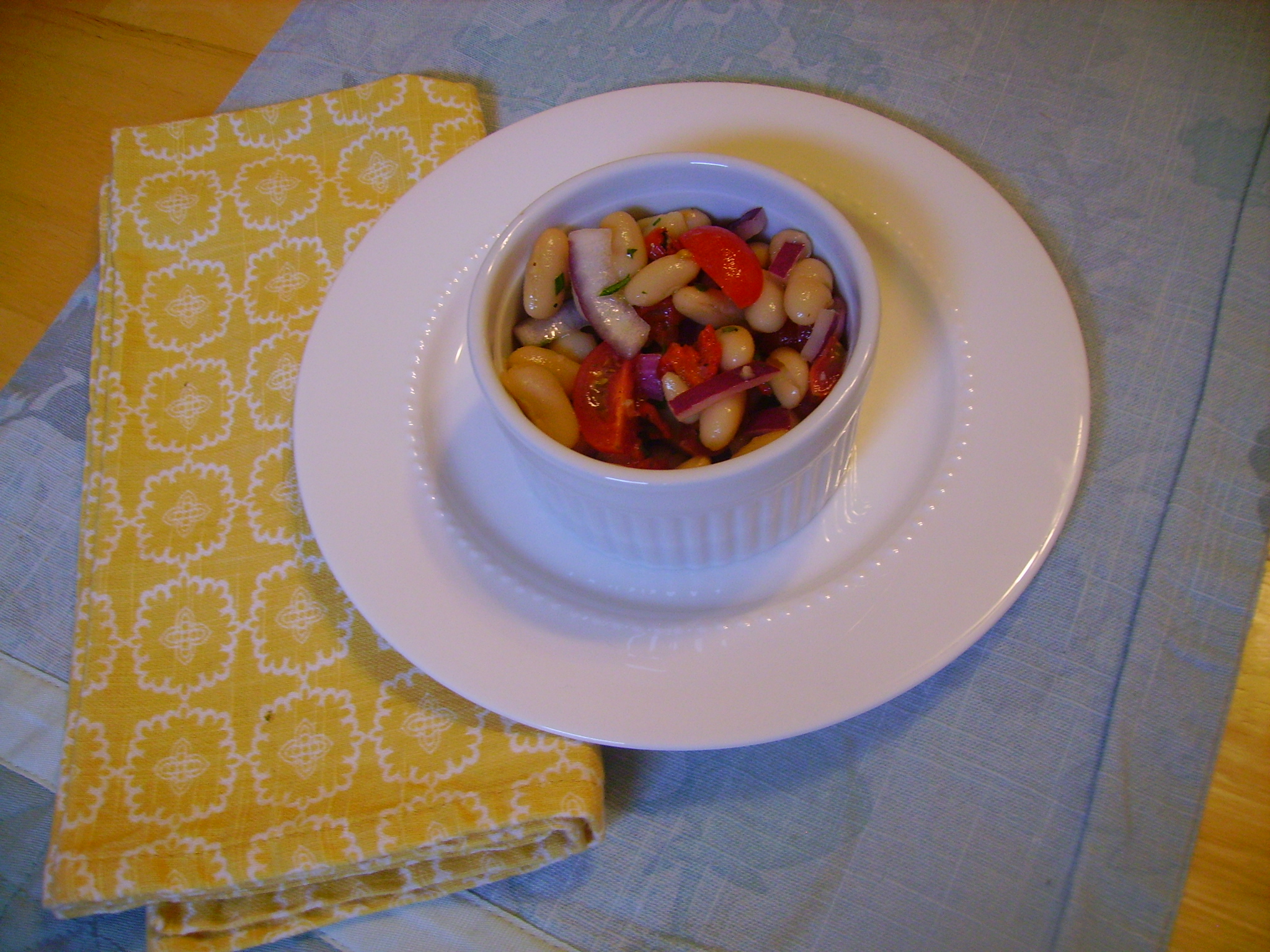 And you're done! Amazing. Set the salad in the fridge until you are ready to serve it.
White Bean Salad
lightly adapted from An Edible Mosaic
serves 4
Ingredients:
1½ tbsp. olive oil
1½ tsp. apple cider vinegar
1 tsp. honey
½ tsp. Dijon mustard
1 small clove garlic, minced
¼ tsp. salt
⅛ tsp. black pepper
1 16oz. can cannellini beans, rinsed and drained
1 roasted red bell pepper, chopped small
10–12 grape or cherry tomatoes, quartered
¼ medium red onion, cut into thin ½ʺ pieces
3–4 sprigs fresh thyme, leaves pulled from the stem
1 tbsp. coarsely chopped fresh flat-leaf parsley
Directions:
In a medium bowl, whisk together olive oil, vinegar, honey, mustard, garlic, and seasonings to make a light dressing.
Add all other ingredients to the bowl and toss until well distributed.
Enjoy!