allergy-friendly
,
CSA & farmer's market
,
dairy-free
,
gluten-free
,
quick & easy
,
salads
,
sides
,
Summer
,
vegan
,
vegetarian
,
wholesome
CSA Week 7: Japanese Cucumber Salad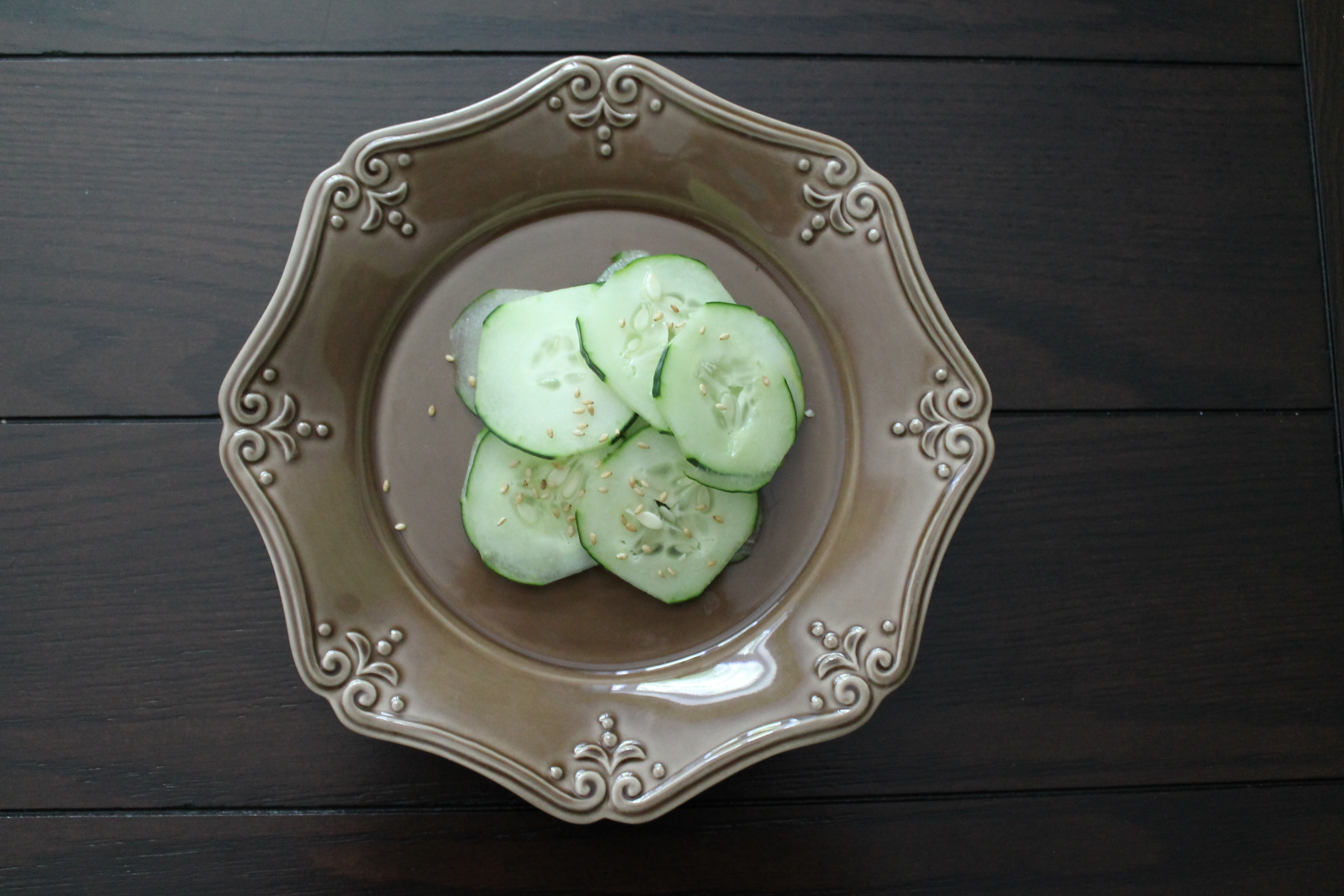 It's day 2 of my quest to excise the fridge of all the cucumbers. With a cucumber salad!
This salad is so easy! All it takes is the patience to slice the cucumbers.
Serve this salad with some teriyaki vegetables (or chicken, if you are so inclined) and steamed rice. The light, crisp dressing and the bright flavor of the cukes will complement the heavy, bold flavor of the teriyaki well!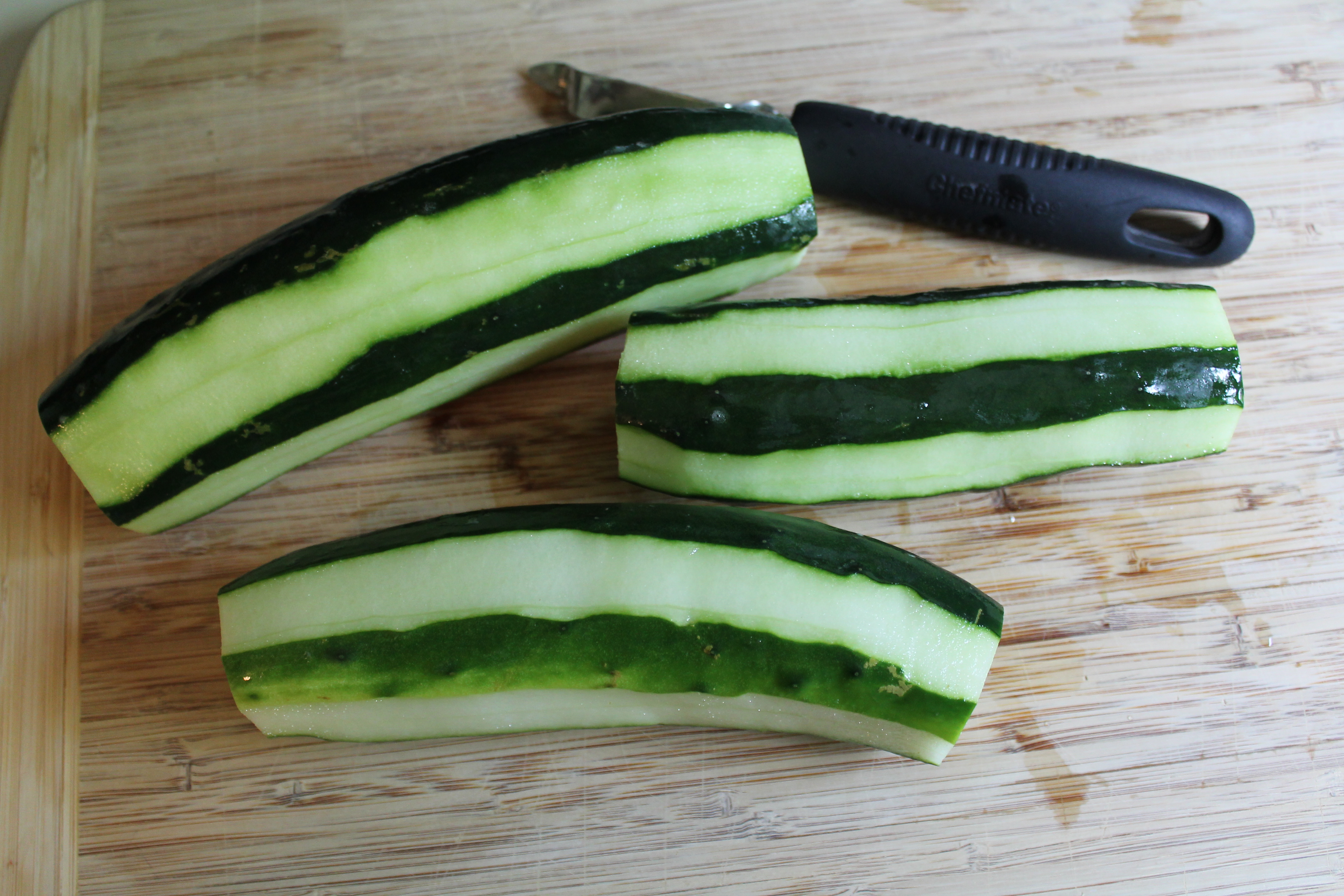 Using a vegetable peeler, shave off four long strips off each cucumber peel. In all honesty, I don't know why striped squash are considered more elegant, but hey, let's go for it.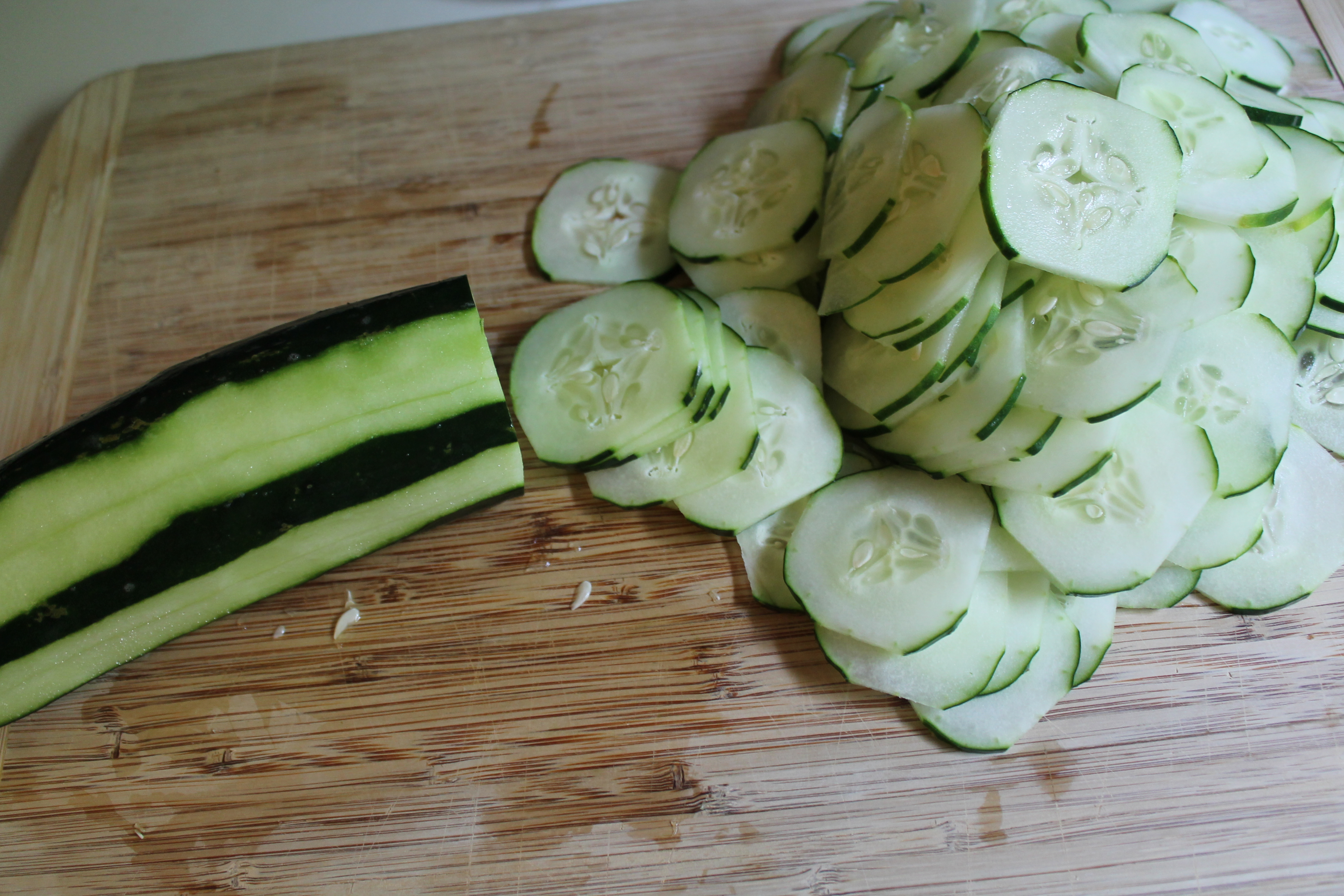 Thinly slice the cucumbers. Honestly, a mandoline would be best for this! If you can get them all nice and thin, they will look and taste much more delicate. I don't have a mandoline, but it does top my list of kitchen tools to acquire!
Quickly whisk together a light vinegar dressing. Pour it over the cucumbers and toss well.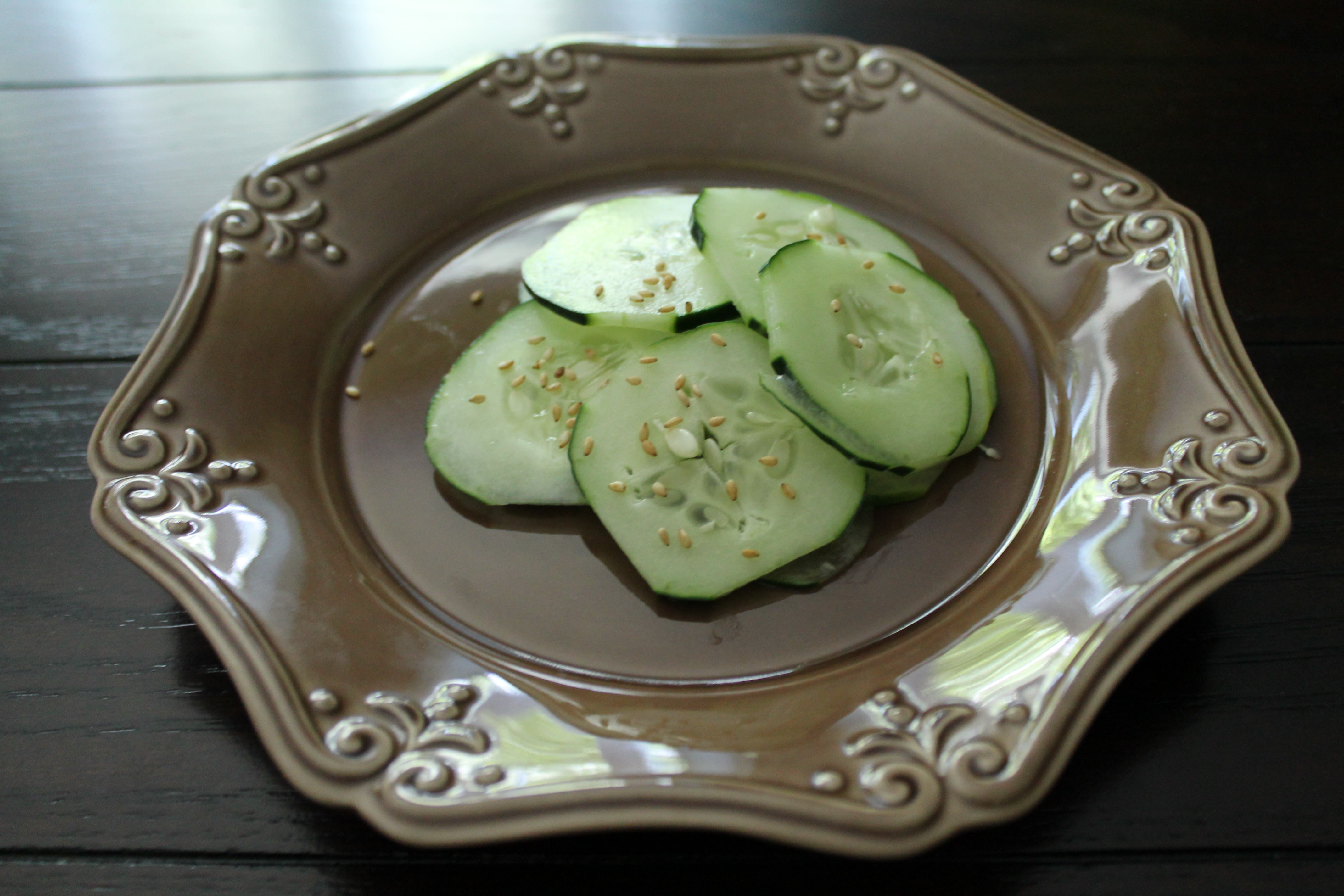 Top with lightly toasted sesame seeds. Serve immediately (or else you will end up with pickles…).
Japanese Cucumber Salad
lightly adapted from Eating Well
serves 6
Ingredients:
3 medium cucumbers
½ cup rice vinegar
1 tbsp. sesame oil
2 tsp. sugar
½ tsp. salt
toasted sesame seeds
Directions:
Peel cucumbers to leave alternating green stripes. Slice the cucumbers in half lengthwise; scrape the seeds out with a spoon. Using a food processor or sharp knife, cut into very thin slices. Place in a double layer of paper towel and squeeze gently to remove any excess moisture.
Combine vinegar, oil, sugar, and salt in a medium bowl, stirring to dissolve. Add the cucumbers and sesame seeds; toss well to combine. Serve immediately.
Enjoy!
One year ago: White Bean Salad
Two years ago: Tomato-Almond Pesto