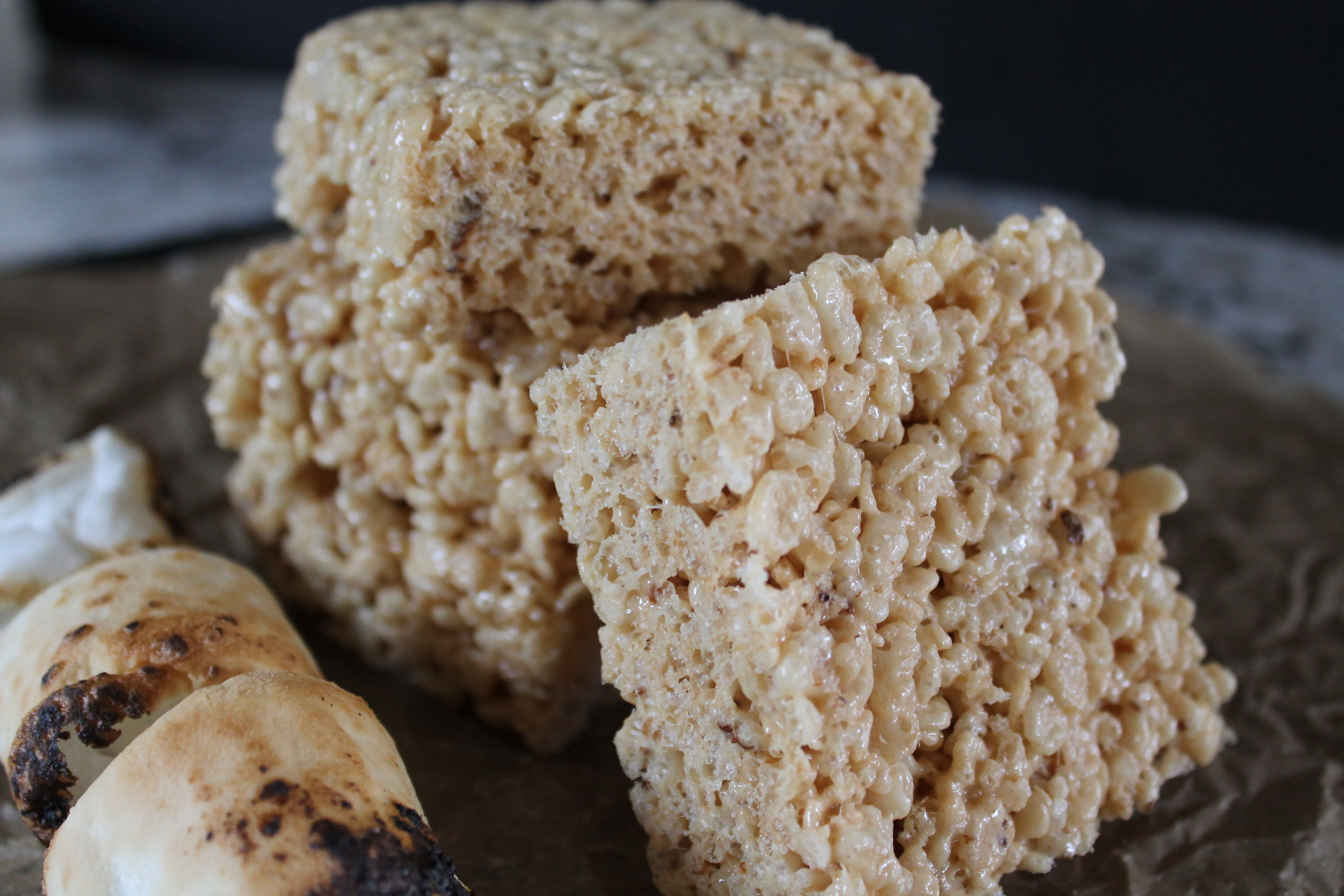 You really shouldn't be surprised by what I'm about to tell you.
After all, I have a long, illustrious history as a picky eater. I know it's mind-boggling that a person could hate fruit and all fruit-flavored things, donuts, fried stuff in general, tea, the flavor of honey and maple syrup, but it's all true. Plus, the real reason I became a vegetarian (you know…aside from hoping to become healthier) is just that I don't like meat.
So you really shouldn't be surprised:
I have never liked Rice Krispie treats.
When I went off to college and discovered that not all Rice Krispie treats were Scotch Krispies, I simply avoided them in the dessert line. While all my friends would stampede toward the sweets on a day that Rice Krispie treats were available, I would meander around and grab an extra bagel (please and thank you, freshman 15…).
It should also not surprise you, then, to learn that I have never made Rice Krispie treats before.
But last week my husband drove off with our grocery cart and came back with two bags of marshmallows, a box of Rice Krispies, and a glint in his eye.
And do you know what? When I was trying to decide how to make peace with the Rice Krispies and marshmallows, I found a recipe that used brown butter and toasted marshmallows (um, nom!). At first I felt a little mean, deviating from the standard. I knew what Dave really wanted.
But these treats are really good! Still classic, with that stretchy, crunchy, almost-too-sweet marshmallow flavor, but also caramel, a rich hint of toasty brown that…might…actually…make me reverse my anti-Krispie stance.