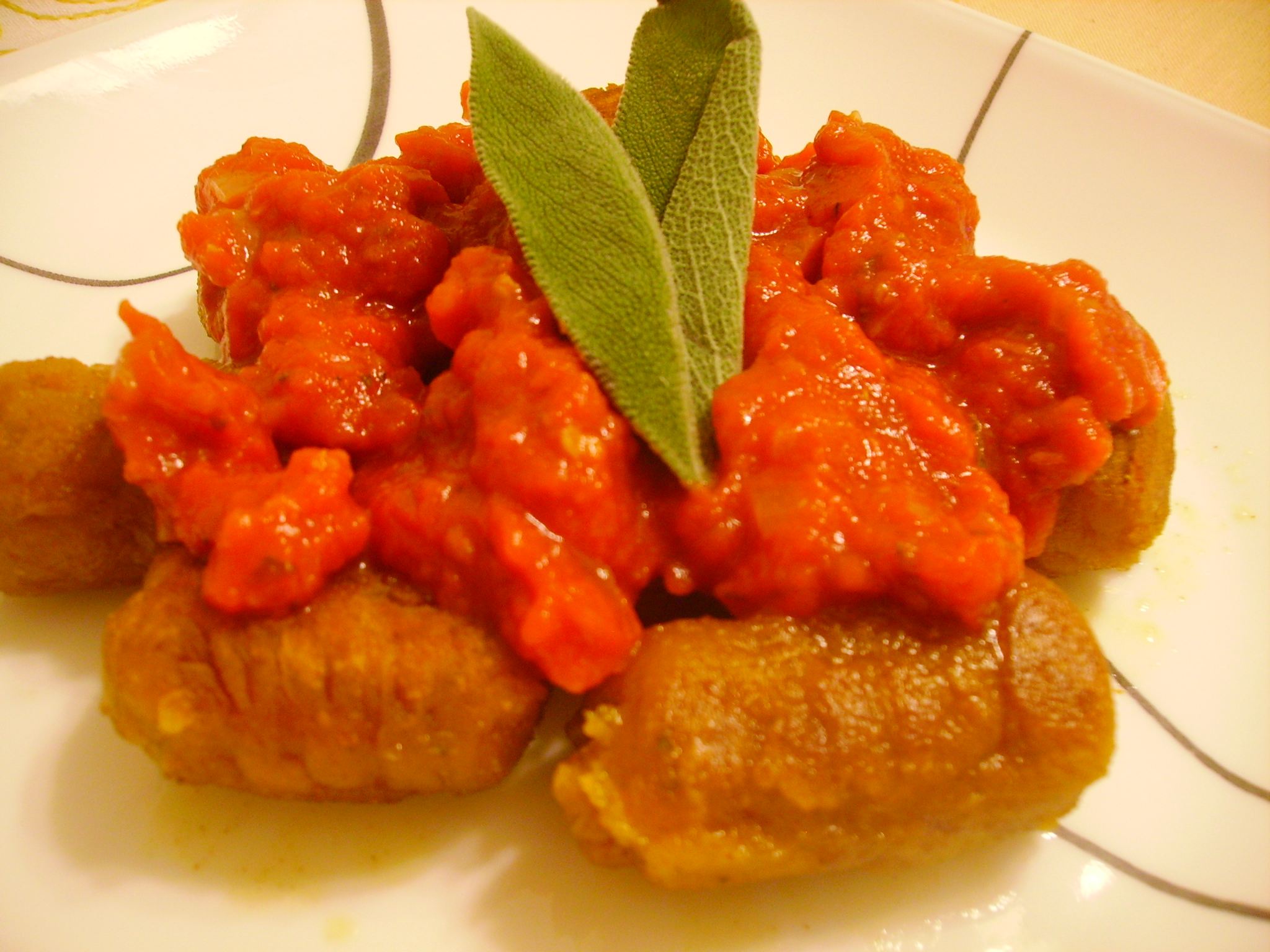 It's no secret that I love pumpkin things. Sweet or savory, pumpkin has got my attention! I know that Thanksgiving is over and I should be moving on to more wintery flavors, but I just can't give up on pumpkin for the season yet.
Take these awesome pumpkin gnocchi, for example. They are simple to make and full of rich, pumpkin goodness! What's not to love?
I added a less traditional spicy tomato sauce (you know, instead of a brown butter sauce), which cuts down on the calories a bit, in case you are still recovering from Thanksgiving. The sprinkle of sage makes it just divine!