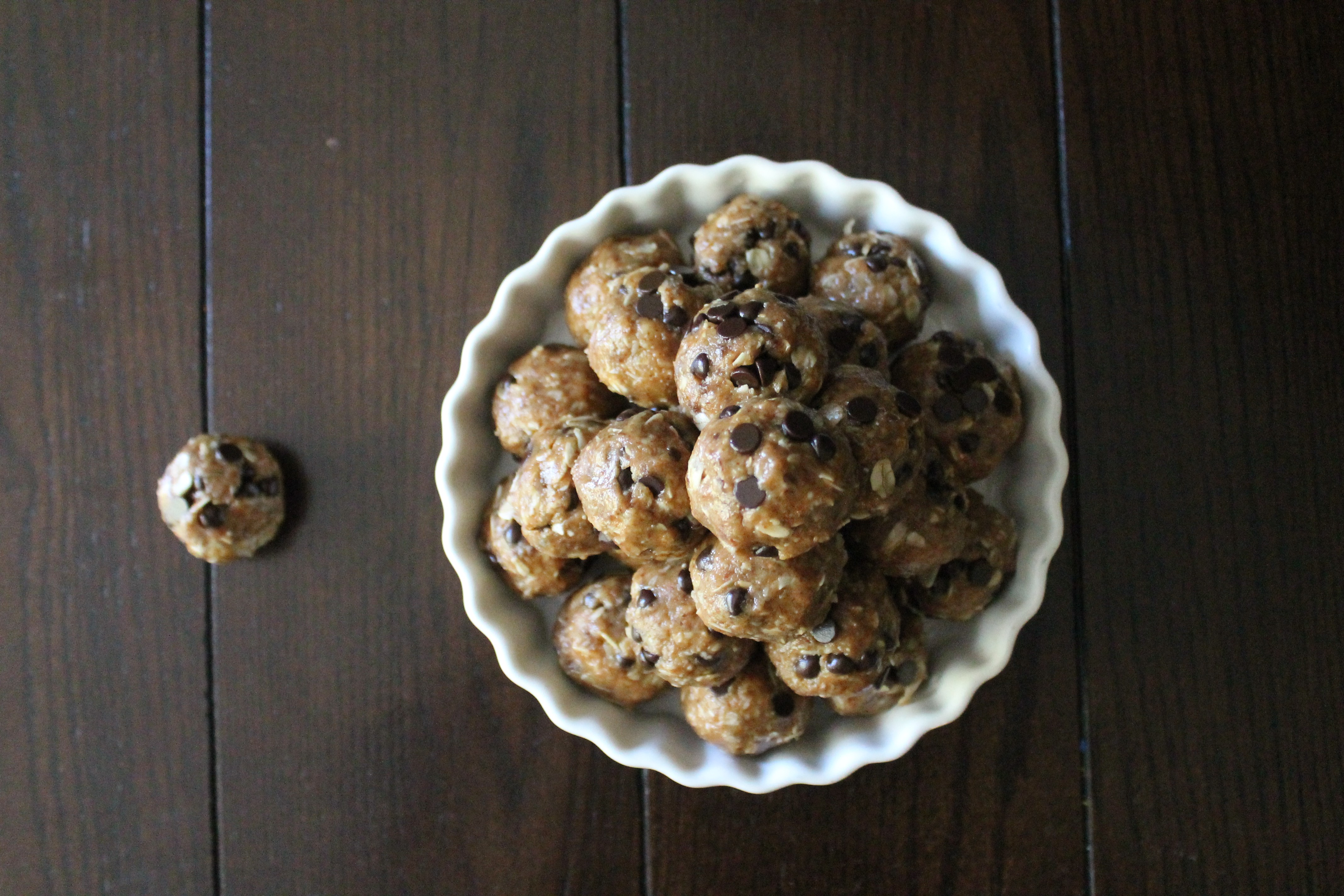 Does this ever happen to you?:
Some time in September—because you are planning ahead—you diligently buy two bags of candy to give out at Halloween. (Naturally, you buy the good kinds, the chocolate kinds you actually like, because last year only four children and one group of ridiculous teenagers came to your door…and if there's going to be leftover candy, you at least want to enjoy it, right?)
You carefully shove the two small bags of candy to the back of the tallest shelf in the pantry, and then you studiously ignore them for three weeks.
Then…one night, you open the Reese's, because you are stressed, or emotional, or peckish…and before you know it, you have to go buy two whole new bags of Halloween candy.
And, to make matters worse, now you have awoken your sweet tooth, and it wants more candy!
After several days of an insatiable desire for dessert, I decided it was time to make a dessert I wouldn't feel guilty eating, one that would even do a little good while it quenched my desire for Reese's cups: peanut butter oatmeal balls.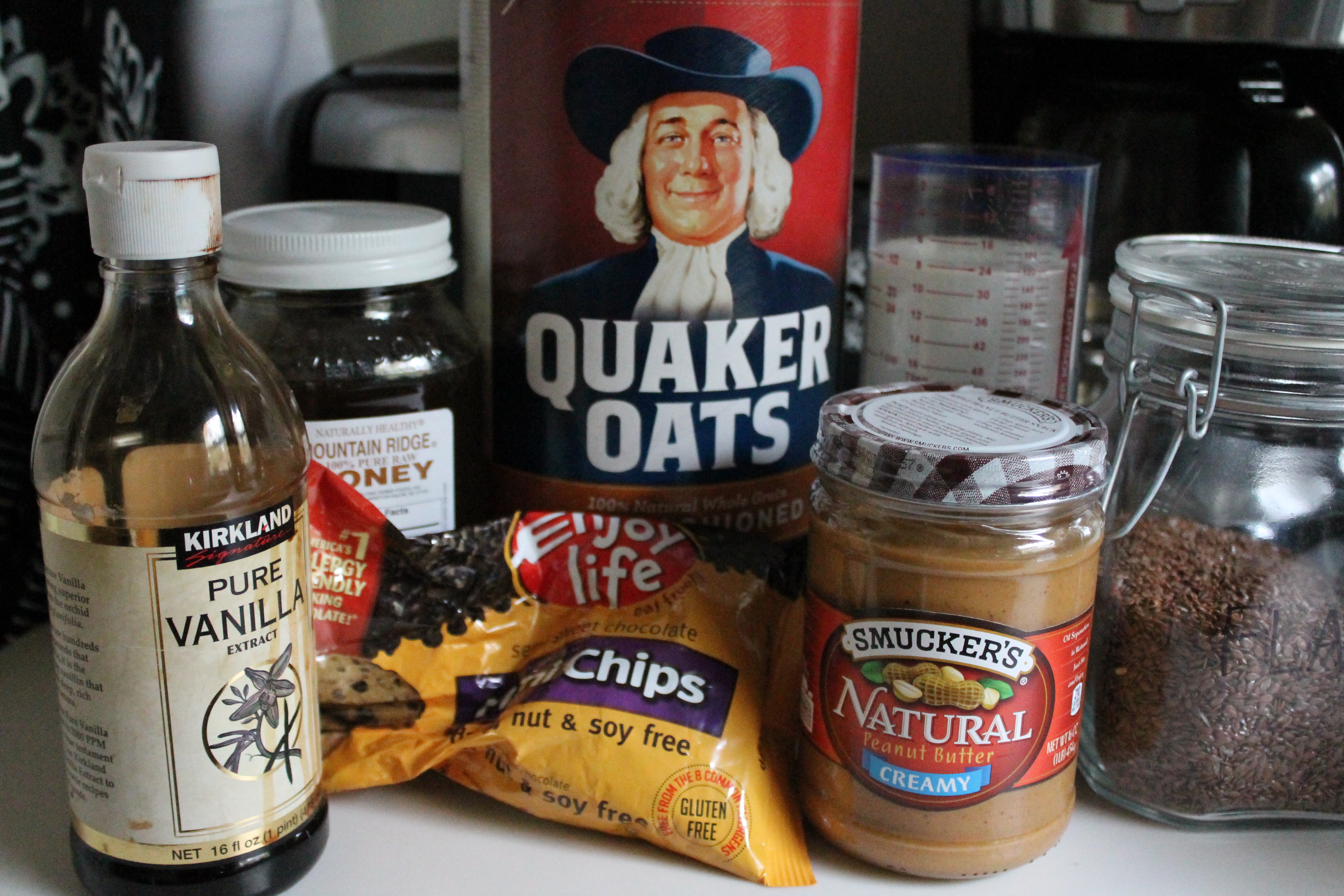 These guys are full of protein and vitamins, low in sugar, and easily adaptable to any dietary needs! My version, while technically not gluten-free (because oats are often processed in the same factory as wheat products), is wheat-free and dairy-free. If you are allergic or averse to peanuts, try subbing almond butter or sunbutter instead! And of course, gluten-free oats are available in health food stores!
I love how easy these treats are to make. Seriously, they rival chocolate date balls! I made a double batch, and they were a perfect alternative to Halloween candy.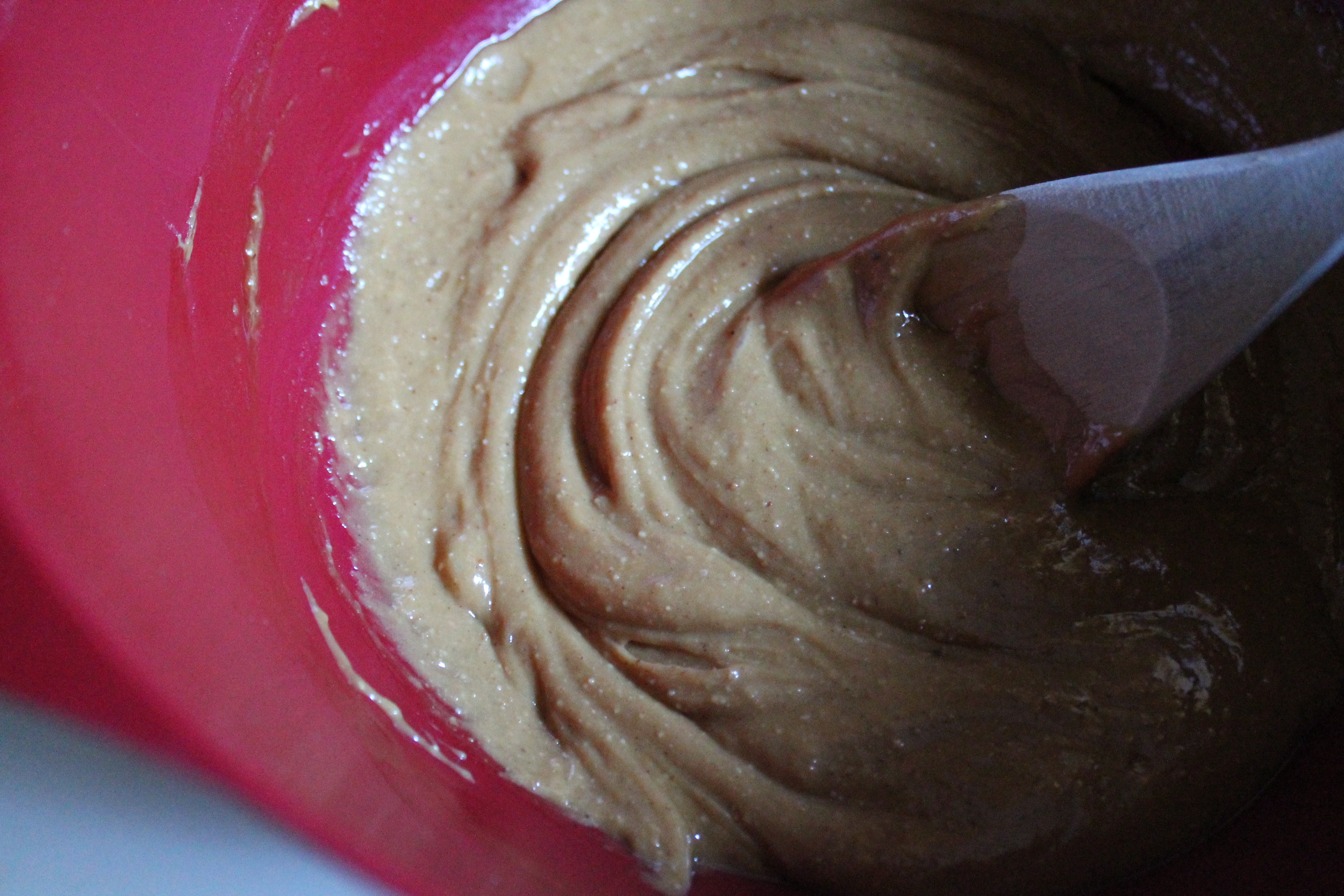 Start by stirring the peanut butter, honey, and vanilla together. I used natural peanut butter, which has less sugar, salt, and oil than other peanut butters; I added a hefty pinch of extra salt to compensate. The raw honey has a very strong, sweet flavor that perfectly complements the peanut butter.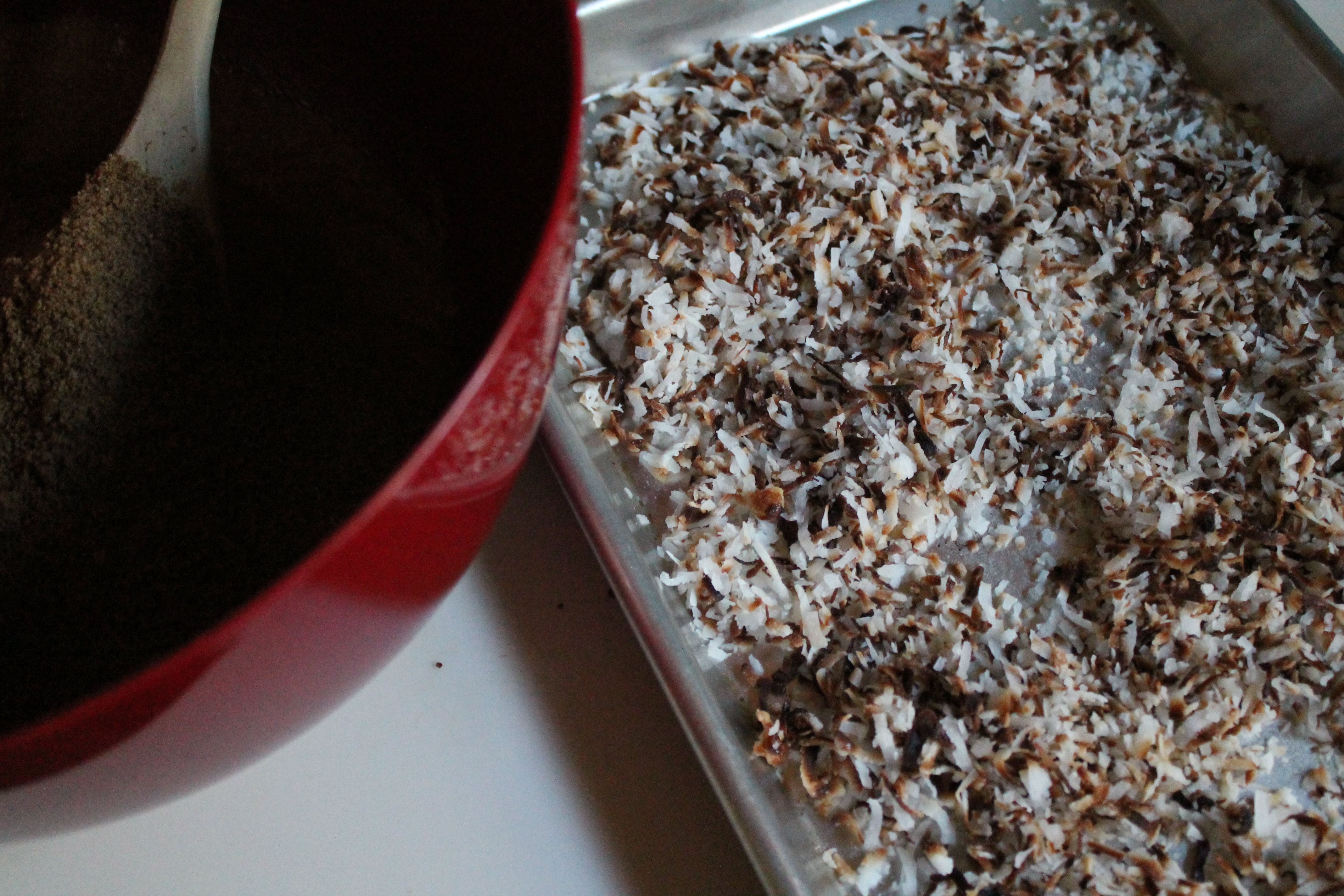 Toast your coconut under the broiler. Be very careful because it will burn quickly! Mine took 3 minutes, and I ended up with a nice blend of very dark, lightly toasted, and barely toasted coconut (because, though I spread it thinly, the pieces that were slightly lower toasted less), which, once stirred together, was beautiful.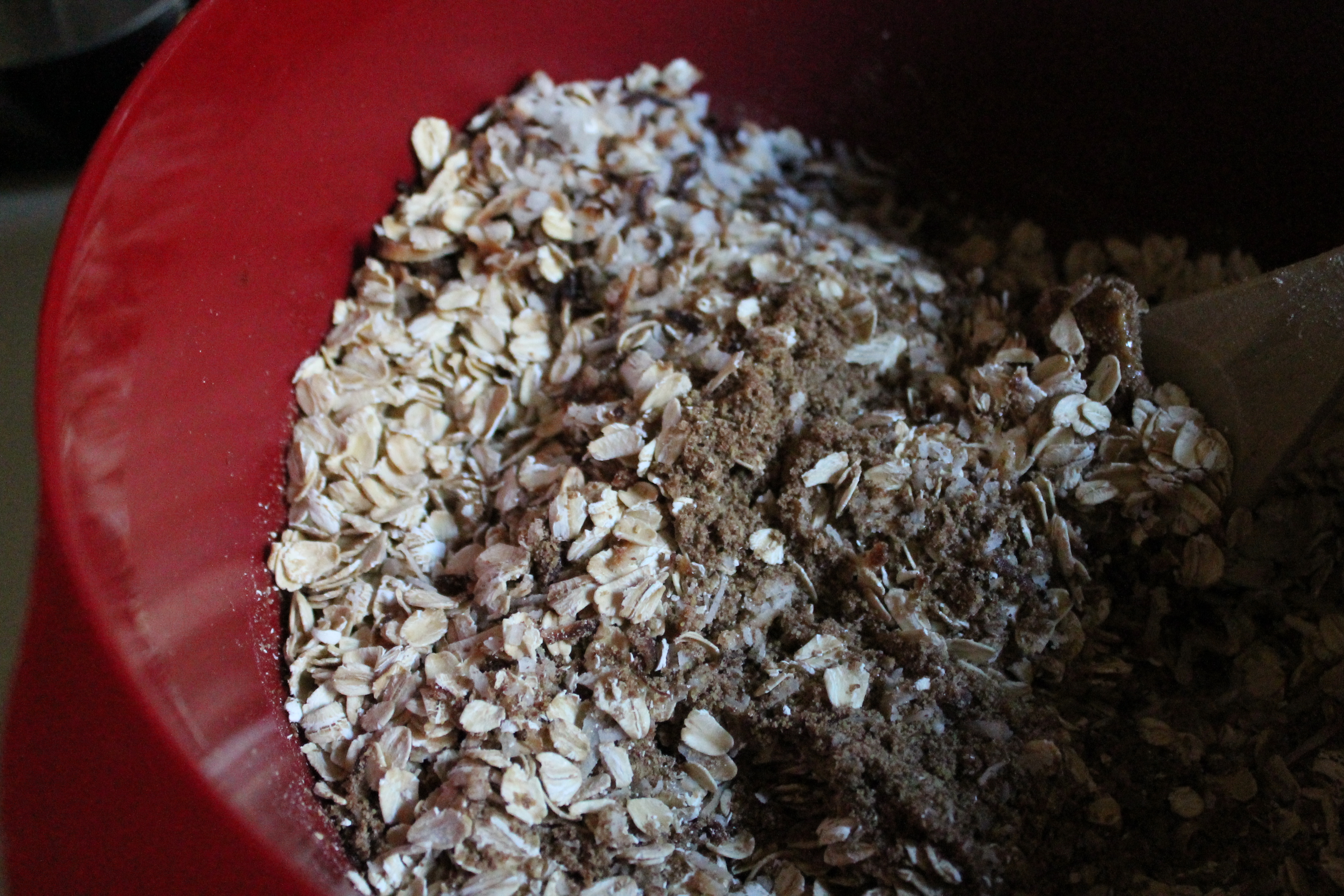 Add the toasted coconut, oats, ground flax seed, and mini chocolate chips to the peanut butter mixture. I used Enjoy Life chocolate chips to keep the energy balls completely vegan/dairy-free, but regular chocolate chips would also work fine if you aren't concerned with dietary restrictions.
I definitely recommend getting in there and using your hands to mix this; it's almost as thick as cookie dough, and I found it easier to get all the coconut shards and oats well incorporated with my fingers than with a wooden spoon.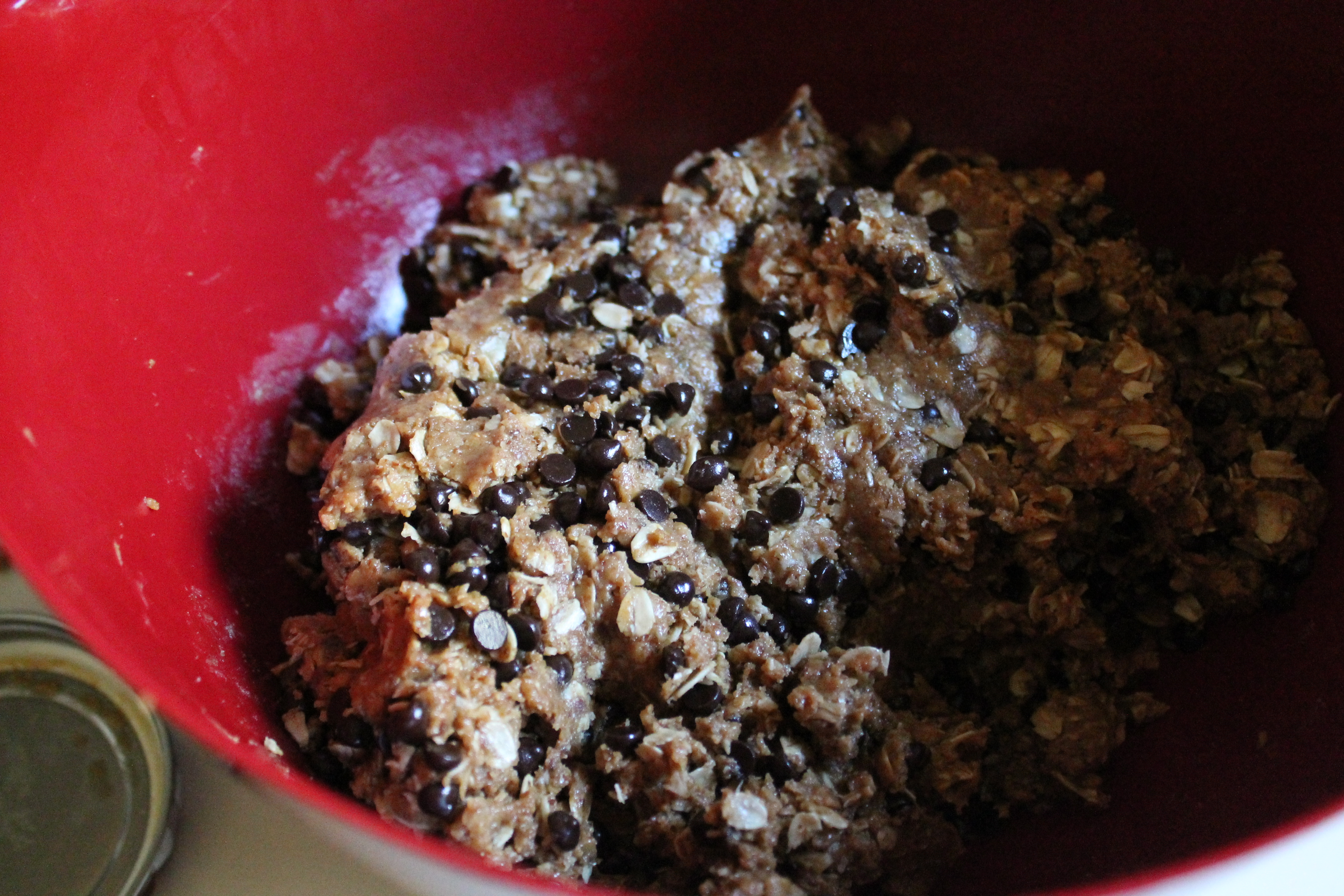 Now scoop the mixture and shape into 1″ balls.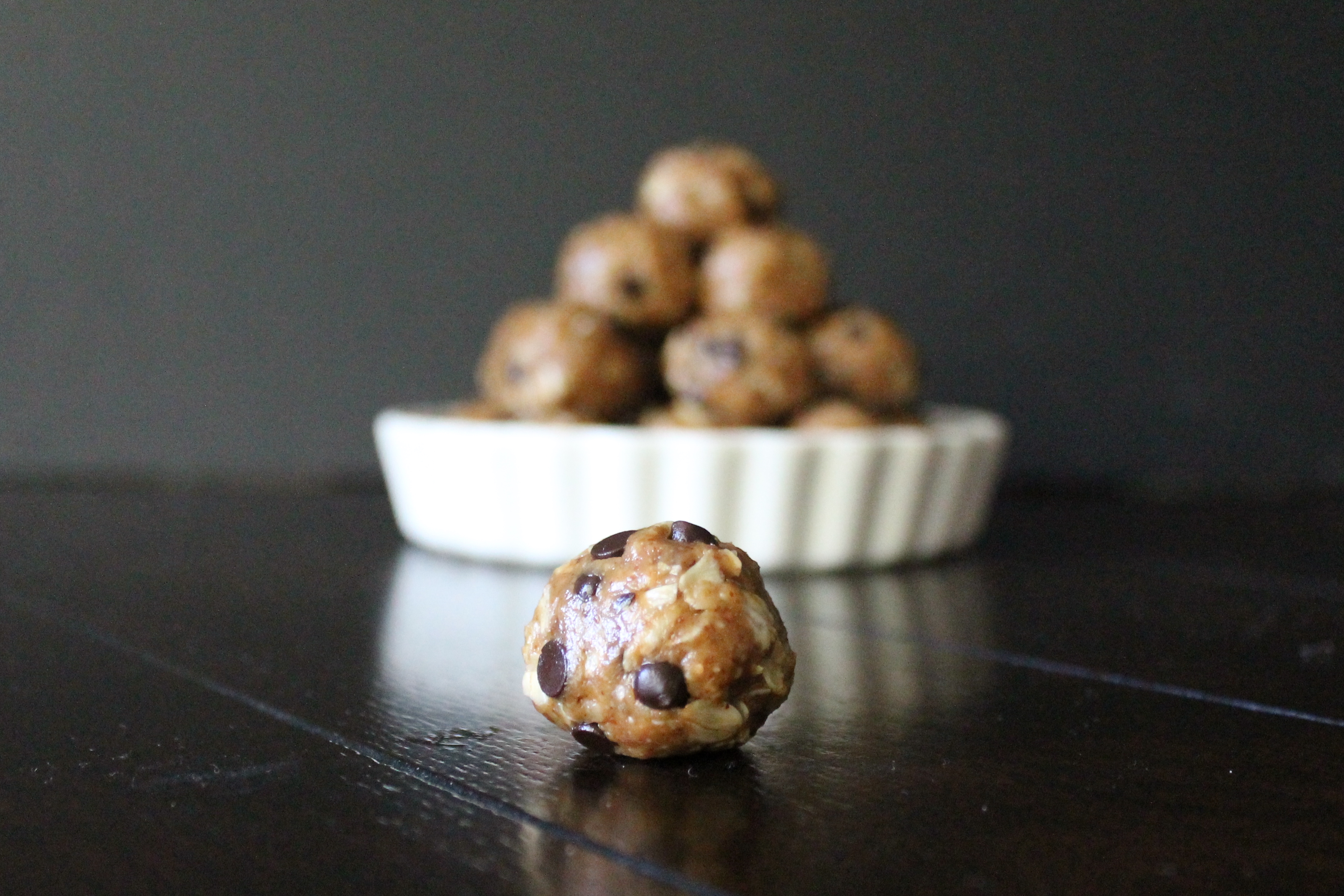 Eat immediately, or chill in the fridge first: it's up to you!.
Oatmeal Energy Bites
lightly adapted from Cooking Classy
makes about 2 dozen
Ingredients:
½ cup plus 2 tbsp. creamy natural peanut butter (I like Smucker's)
5 tbsp. raw honey
large pinch salt
1 tsp. vanilla extract
1 cup rolled oats
⅓ cup sweetened shredded coconut, toasted
½ cup ground flax seed
5 tbsp. Enjoy Life mini chocolate chips
Directions:
Stir together peanut butter, honey, salt, and vanilla extract.
Add oats, coconut, ground flax seed, and chocolate chips. Stir well.
Roll the oat-peanut butter mixture into 1″ balls.
Store in an air-tight container in the fridge up to one week.
Enjoy!
One year ago: Butternut Mac and Cheese
Two years ago: Baby Jake
Three years ago: Vegetarian Lasagna