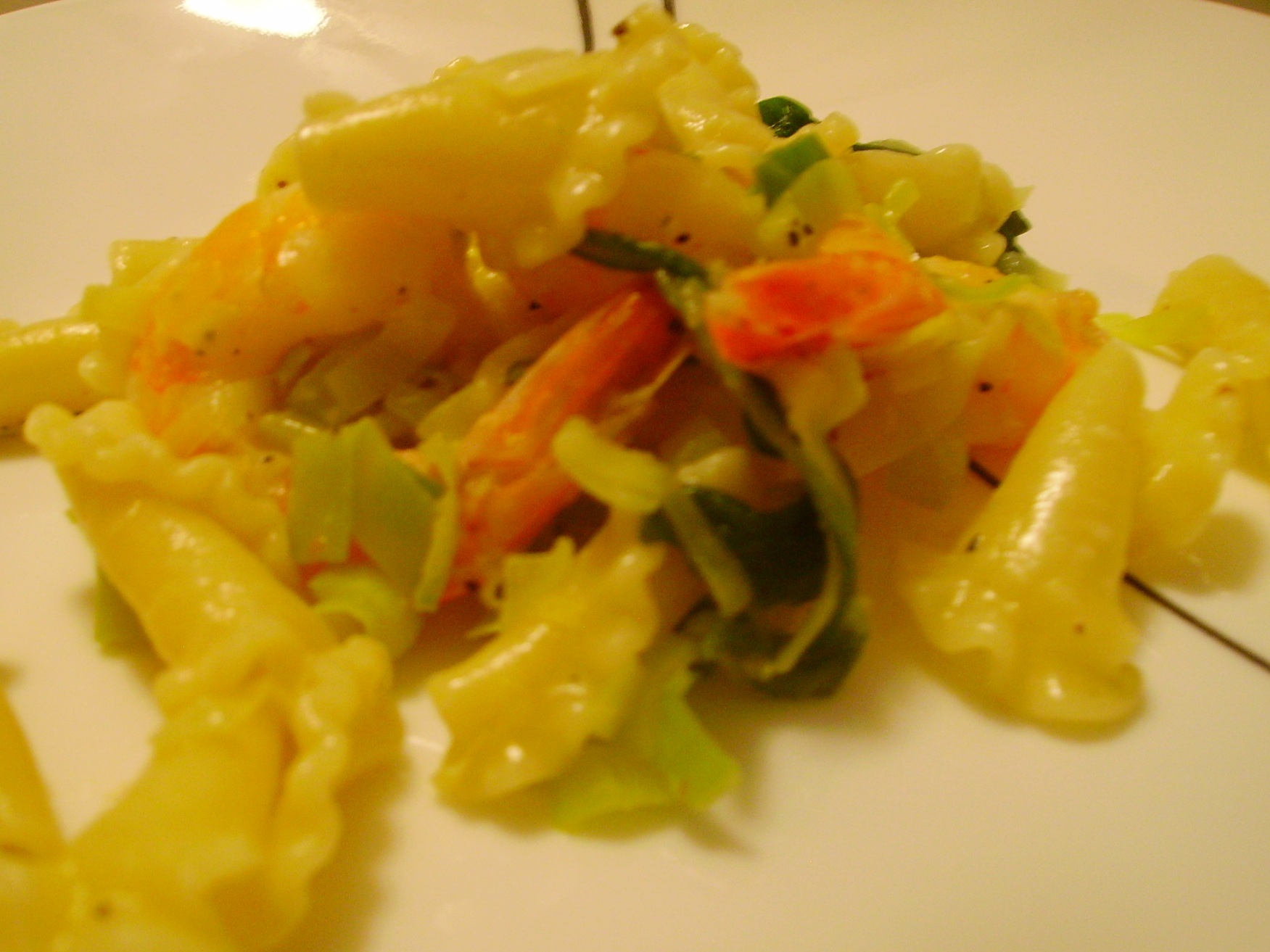 Have you ever peeled and deveined your own shrimp? I have. And you can bet your bottom dollar I'm not going to be doing that again any time soon…
The moral of my 45-minute long saga is to refrain from buying shrimp unless the butcher/seafood guy already did the hard parts for you.
That being said…keep your eyes peeled for shrimp that has already been prepared for cooking! Because you definitely want to make this pasta. It is creamy and garlicky and lightly cheesy. You will love it.