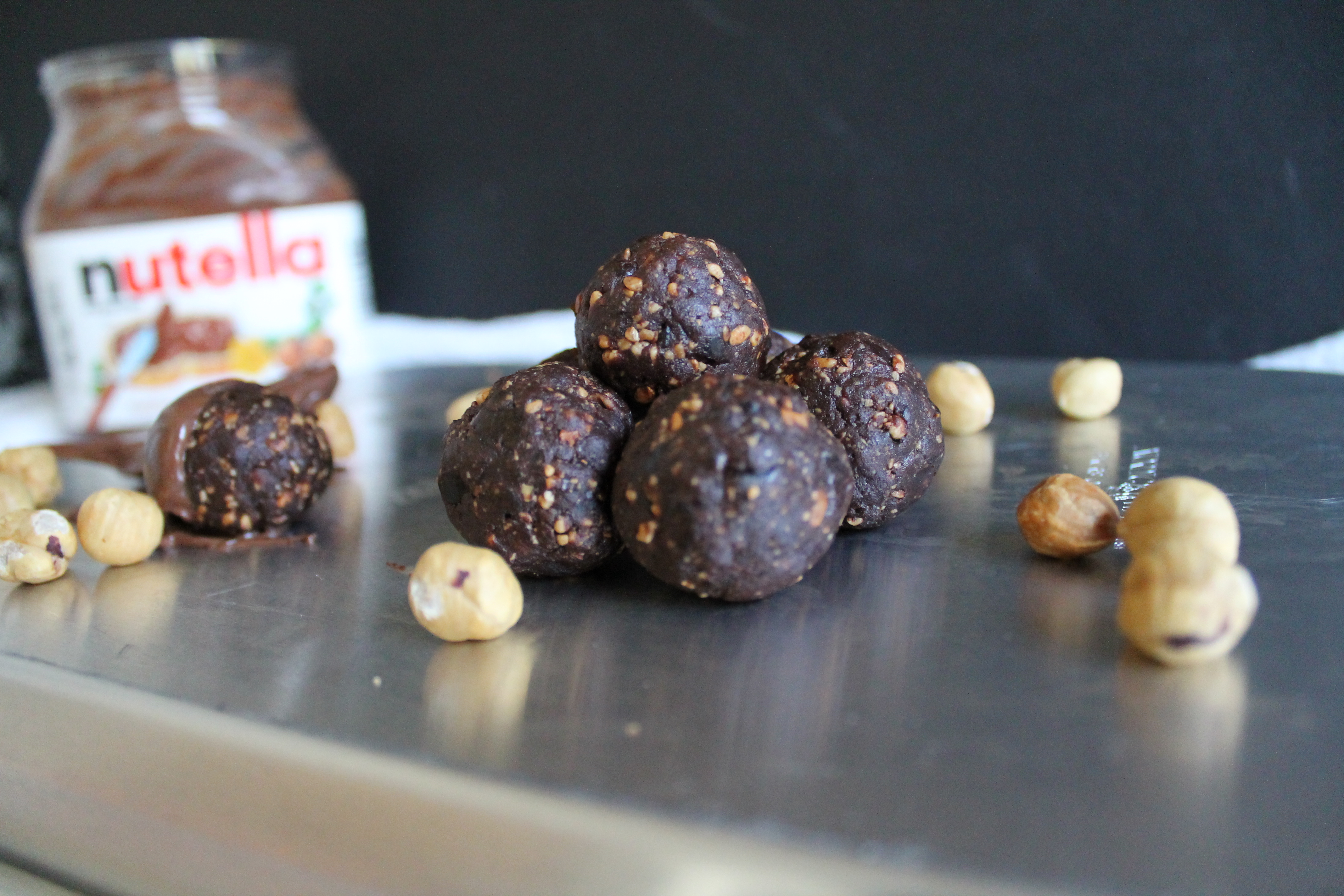 I heard a terrible, terrible rumor a few weeks ago: apparently, we are about to experience a worldwide shortage of hazelnuts!
Gasp! The horror!
Before you run out and buy every jar of Nutella in the store (and don't think I haven't contemplated that), let's try a healthier yet equally delicious version of the incomparable chocolate-hazelnut combination: date balls.
Have you ever heard of gianduia? Maybe you've seen this flavor nestled among other exotic-looking scoops (stracciatella…nocciola…) at a nearby gelato store. Gianduia is the original chocolate and hazelnut confection, made from hazelnut paste, cocoa, and sugar. Apparently, hazelnuts are enormously popular in Italy. Italians know the good stuff.
I absolutely love chocolate and hazelnuts together, and I'm really going to miss these date balls when the price of hazelnuts skyrockets!