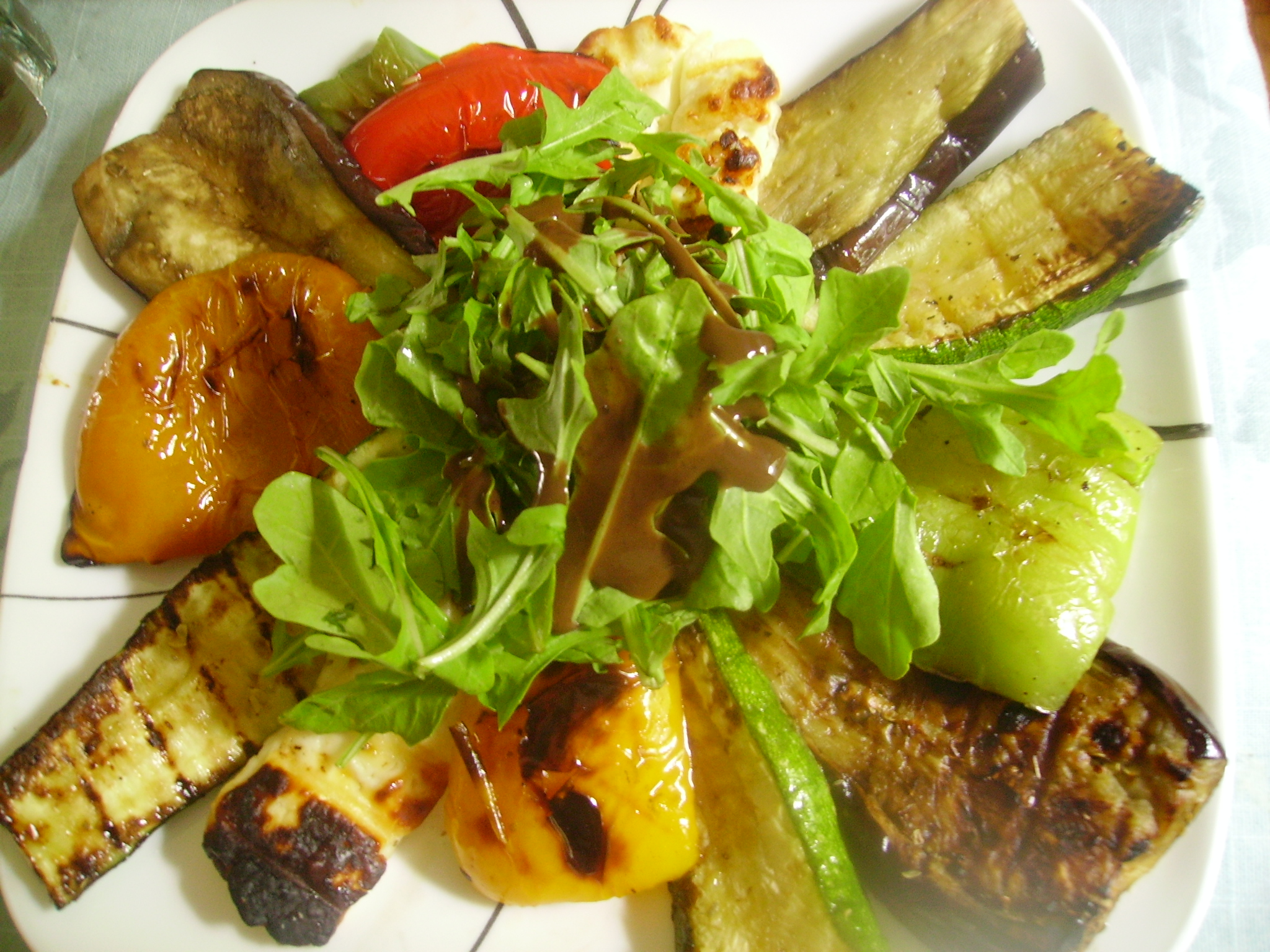 When we were in London, I had this massive craving for Italian food. What can I say? We took a walk through Kensington and every other restaurant had an old world-sounding Italian name…and I just wanted ravioli. So the last day before we left for Paris, I demanded Italian food! Unfortunately for that craving, we were near King's Cross, where we needed to catch our train, and where there is almost nothing around. We wandered down to the British Library (closed) and I started to get really irritated at the distinct lack of ravioli and then we happened across this Mediterranean place called Caprice. Oh my gosh. Caprice.
As I perused the menu for vegetarian options, disappointed by the lack of ravioli, a couple walking out told me that the grilled mixed vegetable plate was heavenly. I wasn't convinced…"mixed vegetables" doesn't really call anything exciting to mind. But  we were tired of walking so I gave in.
Holy crap was that mixed veggie plate good. I practically hugged the waitress it was so good. I literally talked about it for the next week of our trip, while we were in France, no less! Maybe I had just forgotten how grilling something instantly makes it delicious…also I didn't know what halloumi was,or I would never have hesitated. If YOU don't know what halloumi is, I highly suggest you go find out. Seriously. Grill it up with these veggies. Right away.