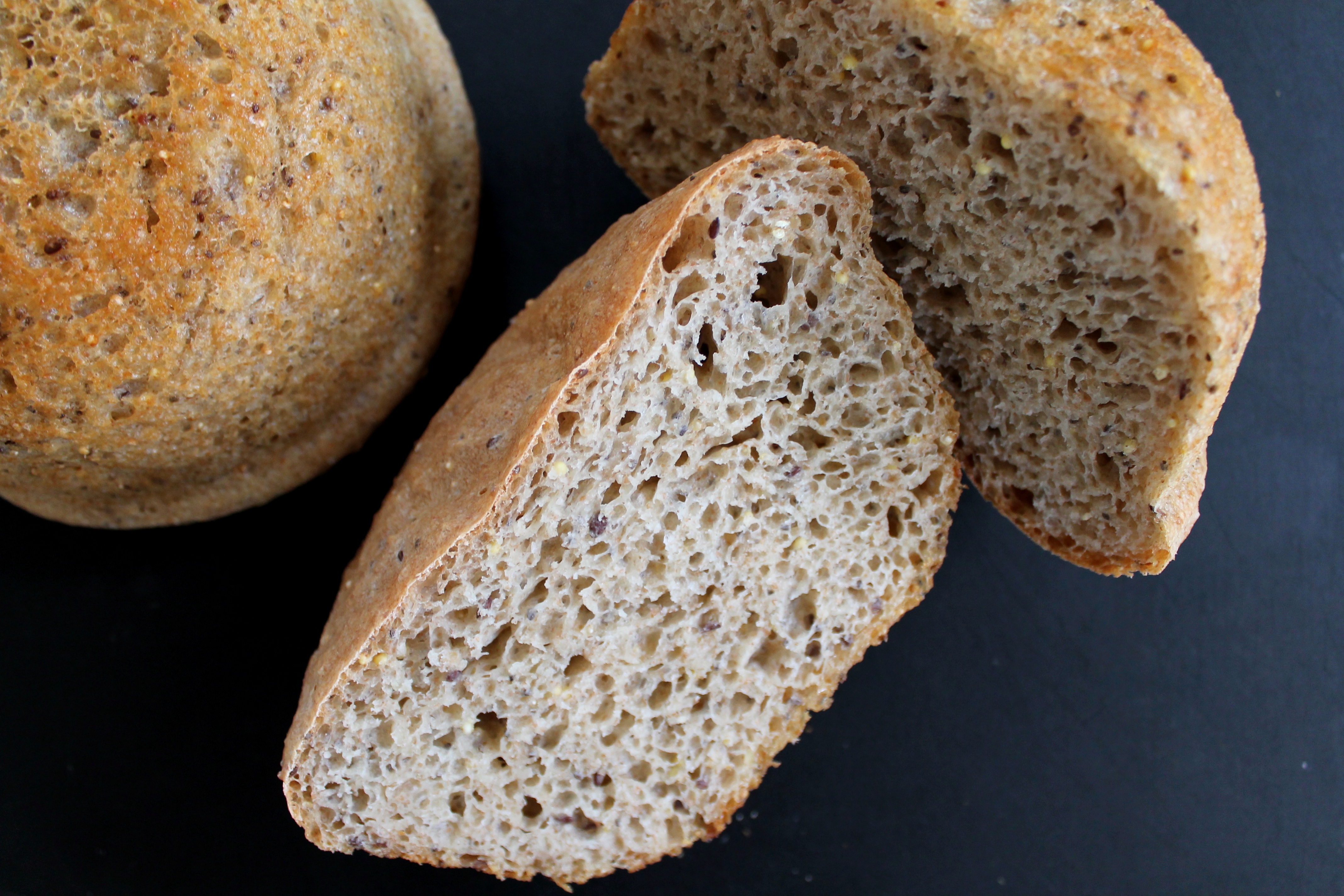 You know the phrase, "It's the best thing since sliced bread"?
This is the best thing since sliced bread. (And then, you can slice it and butter it…and the irony will only make it more delicious.)
I can't stop baking this peasant bread! I convinced myself a few weeks ago that it was worth it to buy a second set of Pyrex bowls, and then I immediately baked bread three days in a row. This peasant bread is so easy and so airy and so chewy and so wonderful, you may never buy bread in the store again.
There really is nothing that quite compares to the amazing smell of fresh bread wafting through your house. Except maybe that first warm bite, as the bread is still steaming…you can't tell me that doesn't make your mouth water.