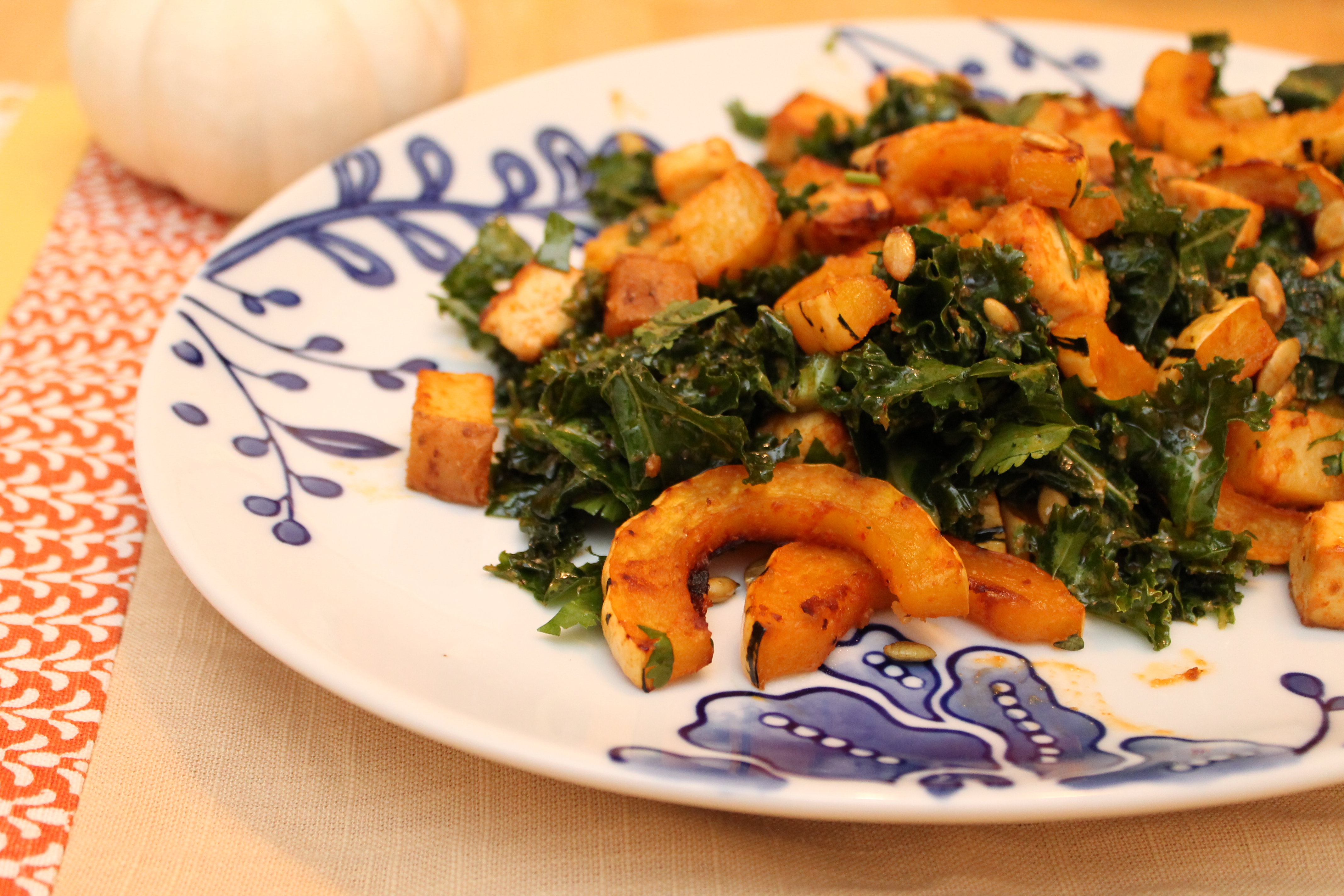 We have been getting a lot of fall squashes from the CSA! At least two per week, usually weighing in over 1 lb. apiece.
Good thing I love fall squash!
It's also been fun to get to know some of the different varieties. Normally, I am a butternut-acorn-pumpkin girl, but now I am learning about kabocha, buttercup, carnival, and the lovely delicata.
This is an amazing recipe from one of my favorite cookbooks: Super Natural Every Day. I love that the curry isn't too spicy, but it perfectly complements the sweetness of the squash. Plus, this meal is so healthy! It combines fresh potatoes and kale, which are also in season right now from the CSA, with fall squash and tofu: Perfect nutritional balance of brightly colored veggies, complex carbs, and protein.
(And the best part was that Dave loved it, despite the kale and squash, which he typically hates! He hoarded all of the leftovers to himself…I'm just saying.)