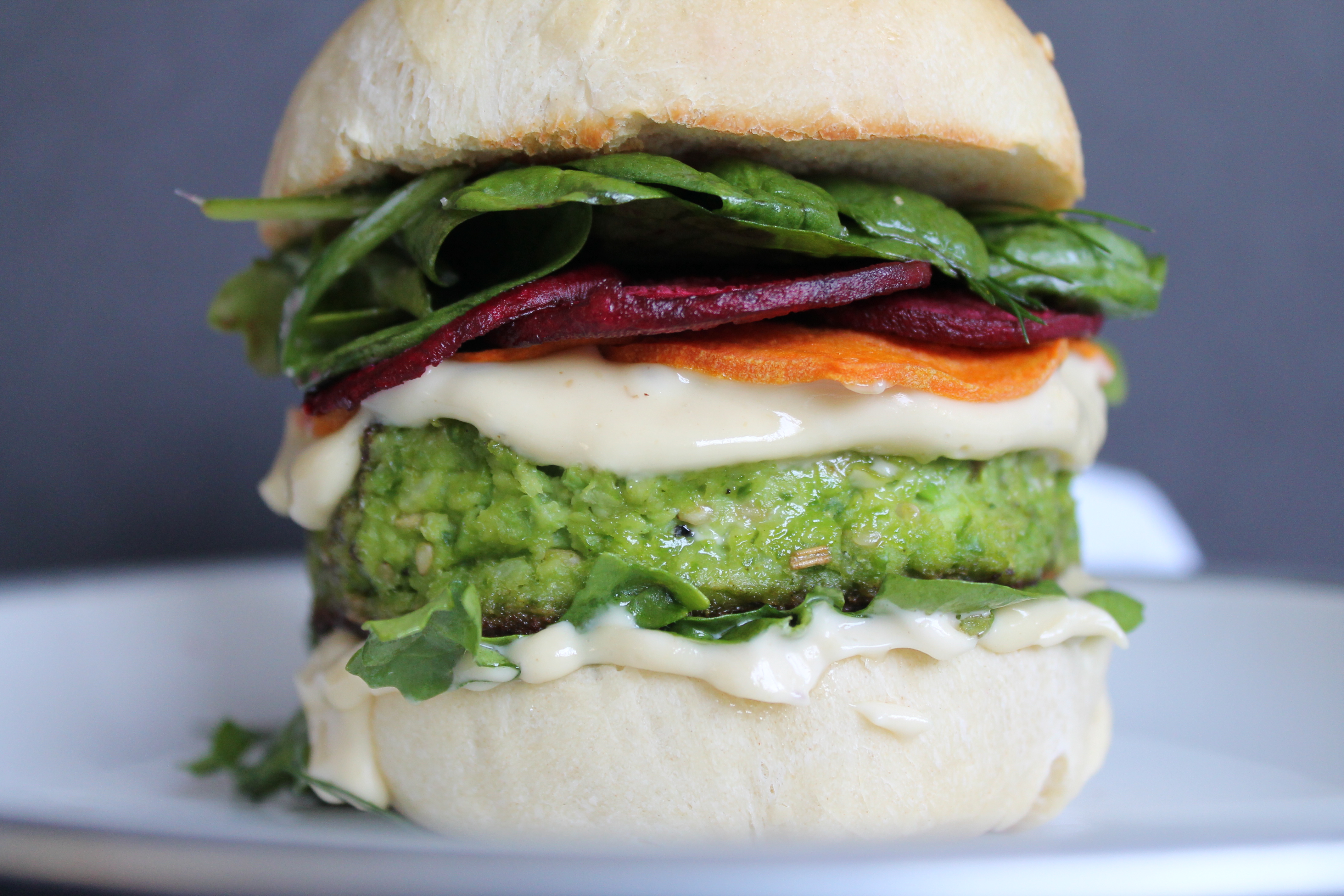 It's no secret that I love foodie burgers.
I'm not the kind of girl who longs after the simplicity of mayo and relish.
The fact that I don't eat meat has definitely exacerbated this situation. Now, in addition to the fancy sauces and unique toppings, I crave interesting and colorful patties.
Like this one, made from green peas and edamame!
For Memorial Day this year, do something special. Skip the all-soy burger and make a masterpiece.