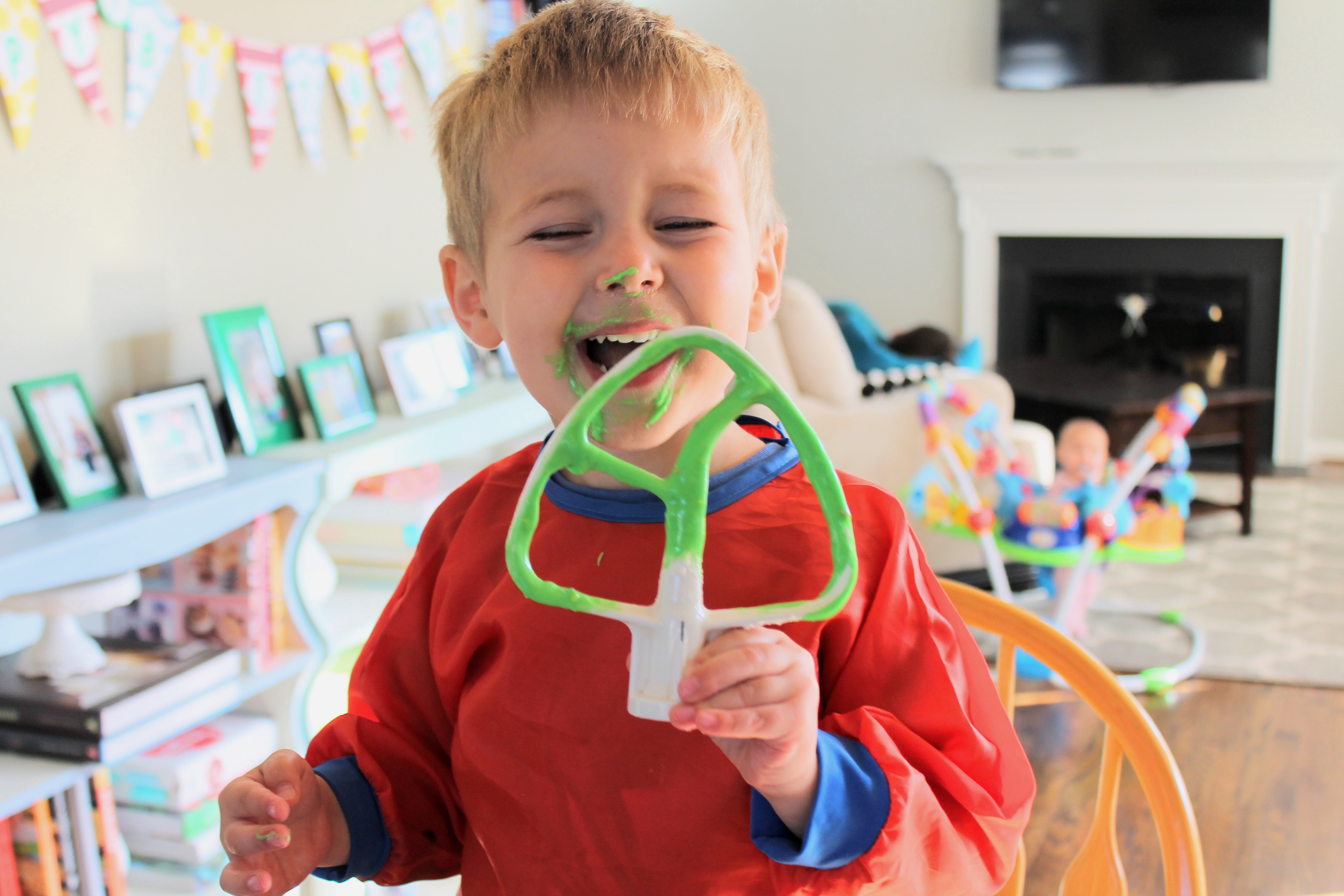 My son is smart and wily and creative. He is thoughtful and determined and energetic.
And he is 3 years old!
This year for Jake's birthday, I really wanted to keep it simple. I wanted to spend less time worrying and preparing, and more time marveling at how my tiny baby turned into this enormous, articulate preschooler, a little boy with a strong will and a contagious smile!
Jake never hesitates when you ask him what his favorite foods are: ice cream and pizza. (Clearly I have been teaching him everything I know…) So this year we decided to have an ice cream party to celebrate what an awesome kid Jake is!