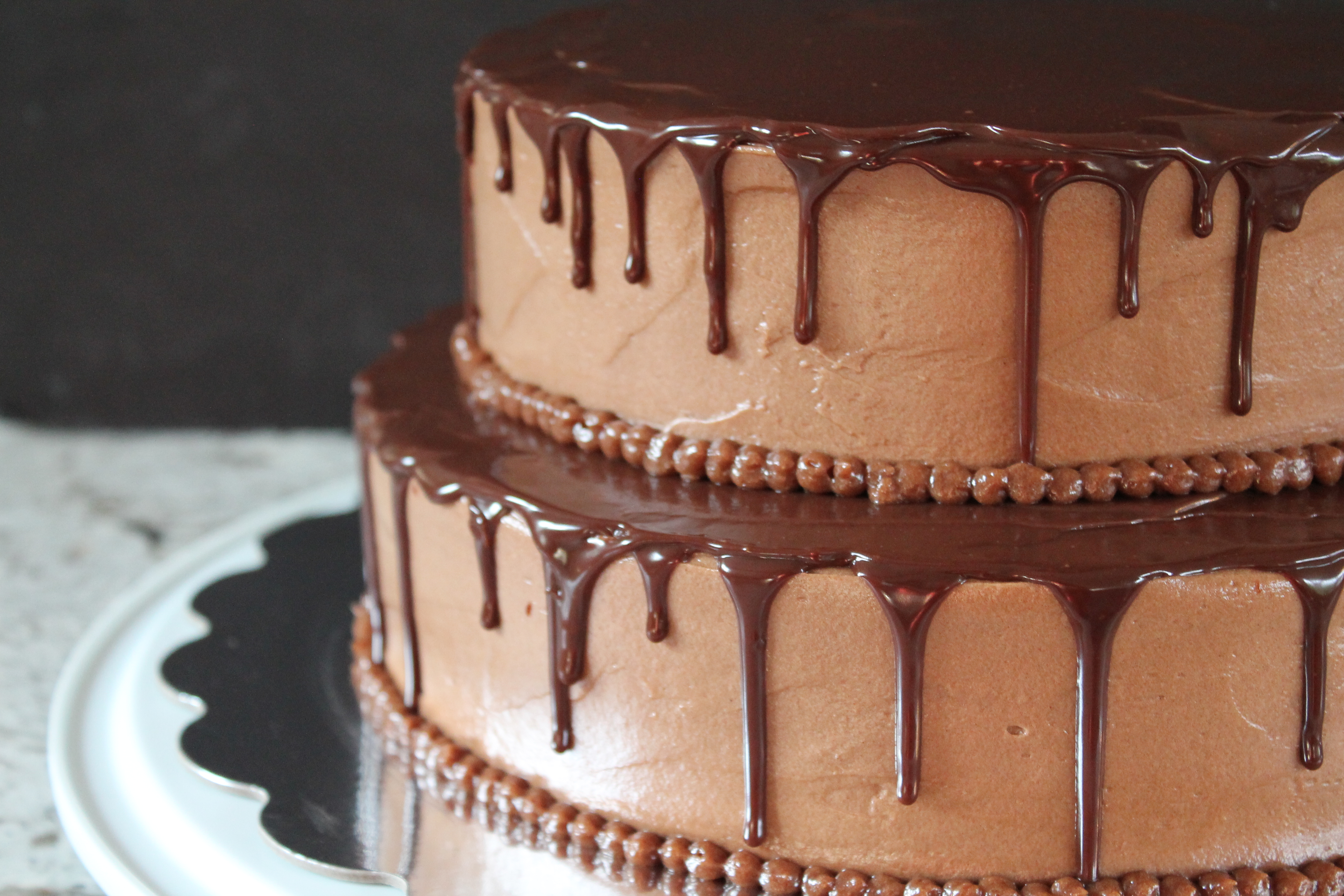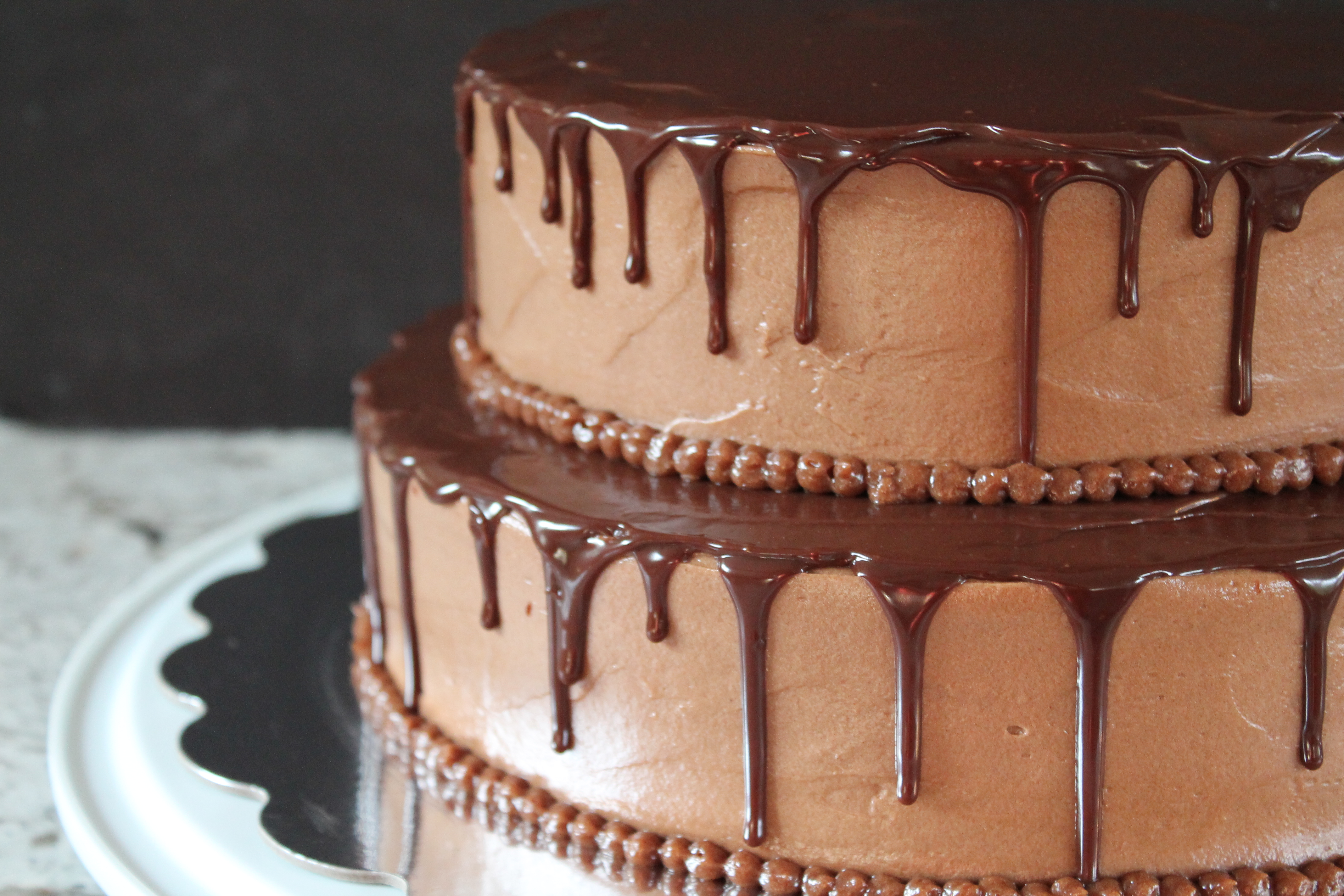 Last summer I made a wedding cake! Or, to be more precise, I made a bridal cake, a groom's cake, and several sheet cakes for the absolutely gorgeous wedding of some friends of mine! The bride used to babysit my children, and her mother is one of my dearest friends and mentors.
It was such a labor of love. Delicious, chocolatey labor.
And today I am sharing part two of my series about my wedding baking adventure!
Last time I shared with you the ups and downs of my planning stages, including the timing of making all this happen. Today I want to share with you the recipes for the groom's cake: a two-tiered vanilla cake with chocolate ganache filling, chocolate mousse frosting, and a shiny chocolate drizzle, topped with a chocolate fish to honor the groom's favorite pasttime.