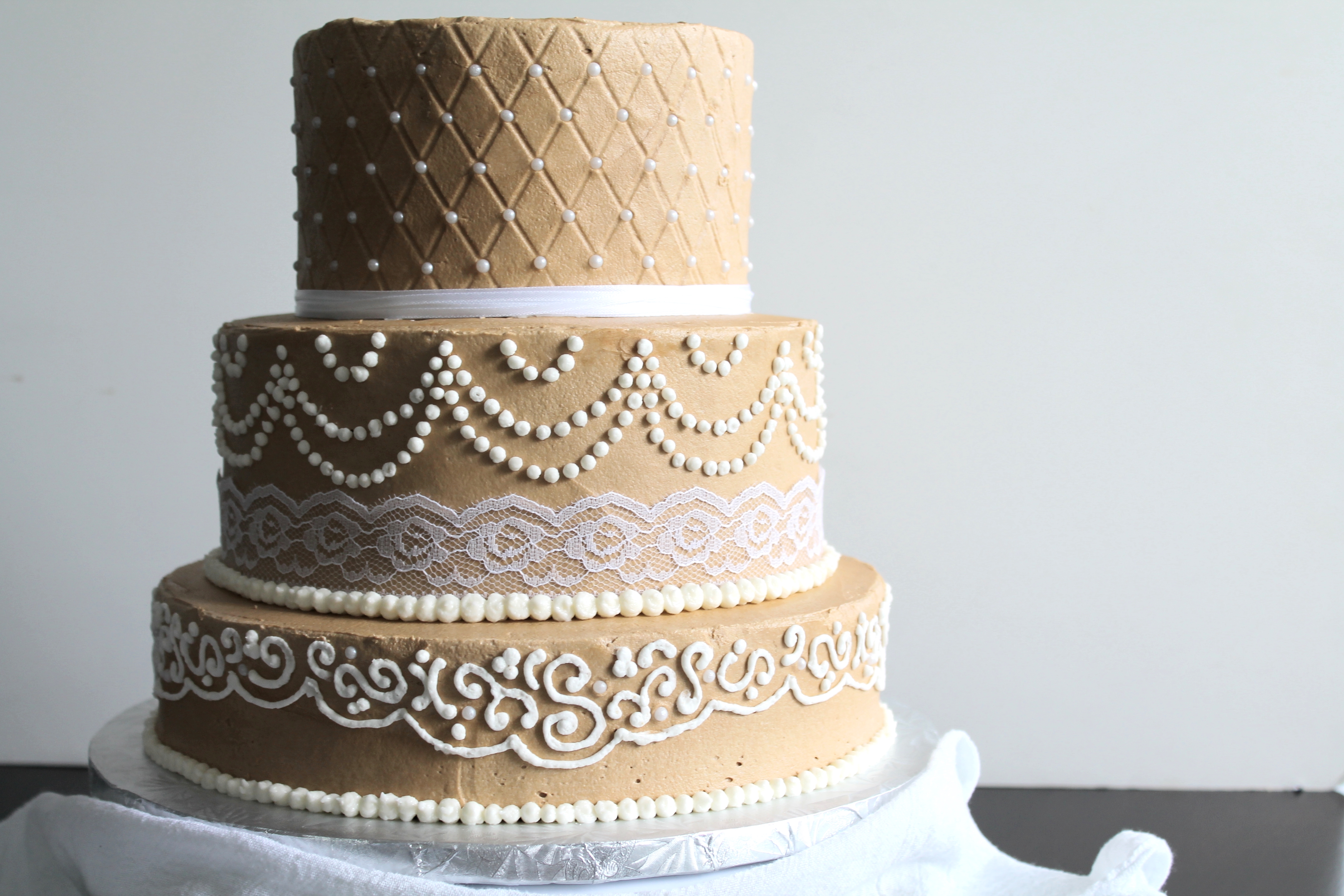 Last summer, I tried on the hat of official wedding cake baker, and I baked for a gorgeous wedding with 200 guests! Today I am going to share with you the ultimate challenge of that adventure: the bridal cake.
After making this cake, I truly understand why wedding cakes are so costly.
The intricate detail, the careful timing, the insane pressure of delivering a perfect masterpiece for the most well photographed day of anyone's life…
The lovely bride envisioned some very fancy decorations on her cake, with a swirly, lacy look and pearls and pretty much everything that a fairy tale cake would have, minus the ability to actually glow. (The bride would glow enough on her own!)
I was initially so worried about frosting a bridal cake with a brown frosting (can you make a cake look "bridal" when the natural color of the frosting is so dark? and not at all conducive to being dyed a pretty color?), but in the dark, romantic light of the country club where the reception was held, this cake stood tall and lovely, surrounded by pink flowers and twinkle lights, and it was a vision.
You can't photograph flavor, but I can promise you that this wedding cake, with its dark chocolate crumb and rich espresso buttercream, was utterly delicious.