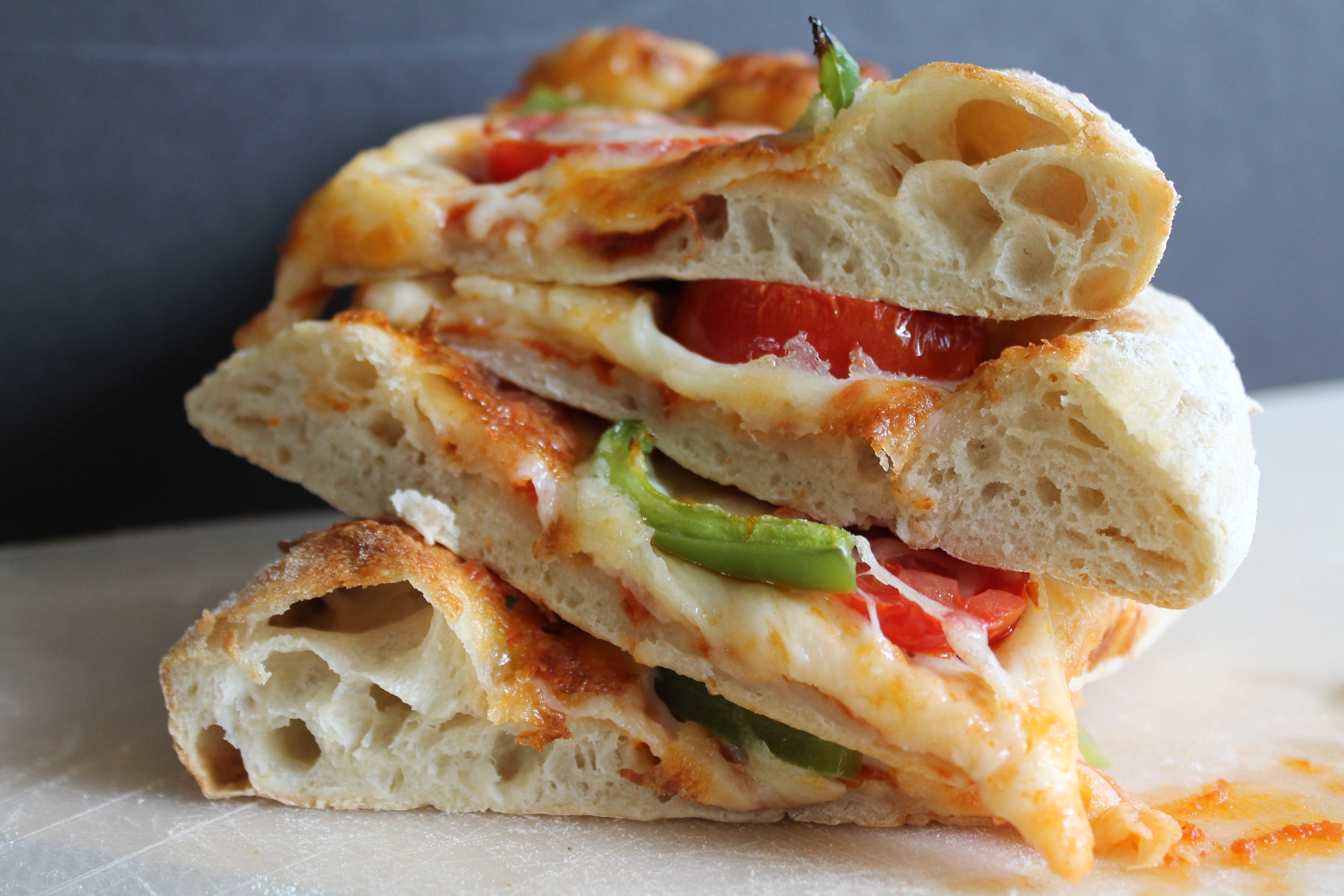 This pizza crust is made out of flour and time and magic.
Every time I make it, a phrase from 1 Corinthians comes to my mind: "A little yeast leavens the whole batch of dough" (1 Cor. 5:6). Whenever I hear that phrase ringing in my head, I feel tempted to tell you that this pizza crust is heavenly…but in fact, yeast represents sin in the Bible, so instead perhaps I should say this crust is so good, it's almost sinful.
(Please don't misunderstand me; I'm not making light of sin! Throughout the Old and New Testaments, yeast is used as a visual representation of how every sin, no matter how small we think it is, touches every part of our souls, just the way a small amount of yeast creates an airy and chewy bread. We need the grace of our loving God!)
Jim Lahey, creator of this amazing crust recipe, is no angel, because I seriously can't stop making pizza now that I have this crust recipe in my arsenal.
If you have ever fretted about making pizza at home, ever resisted making your own crust or turned out with a flat, boring disc underneath your favorite pizza toppings, I implore you to try this recipe! It's easier than easy and tastes phenomenal.
Trust me. You'll thank me later.