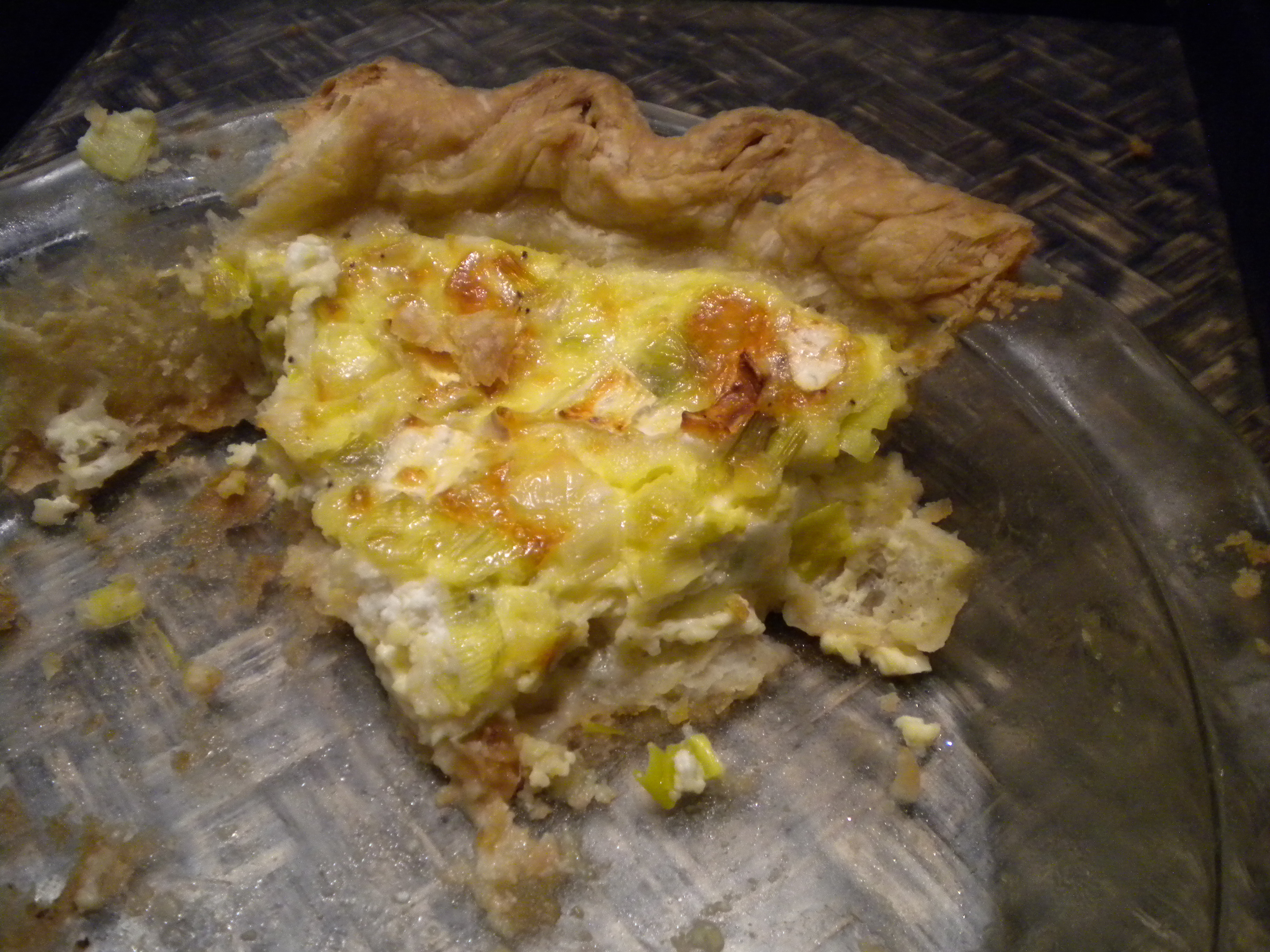 Macarons. Beautiful fresh veg from the local market. Pain au chocolat. Comté and dijon on a baguette. Crème au chocolat with an espresso. Wine at lunch. Crème brulée. Hot chèvre. Croissants.
Good grief. Food in France is an art…and I gained 5 pounds during the week my husband and I spent there, because everything was too delicious to pass up!
But I have to tell you a secret. Even though Paris was wonderful–full of well-known monuments, tourists, and boulangeries–my favorite time in France was when Dave and I visited his brother in Fontainebleau, a little town about 40 minutes outside the city. Dan described it as the ideal French provincial experience, and almost every second of our time there was perfect.
On our last afternoon in Fontainebleau, we were invited to join the local pastor's family for dinner, and Dan suggested we bring a quiche (which can also be called a "tart" in France). We got a huge leek from the marché, fresh French eggs, and beautiful chèvre. I got the privilege of making the crust for the tart (because even in France, where pastry reigns, a homemade pie crust is a thing of beauty).
For those of you that fear making pie crust, please set aside your worries and give it a try! I promise promise it is not as challenging as it seems, and you will never want to eat the cardboard crusts from the grocery store again. Homemade pie crust is flaky and flavorful, and it really takes minimal effort.