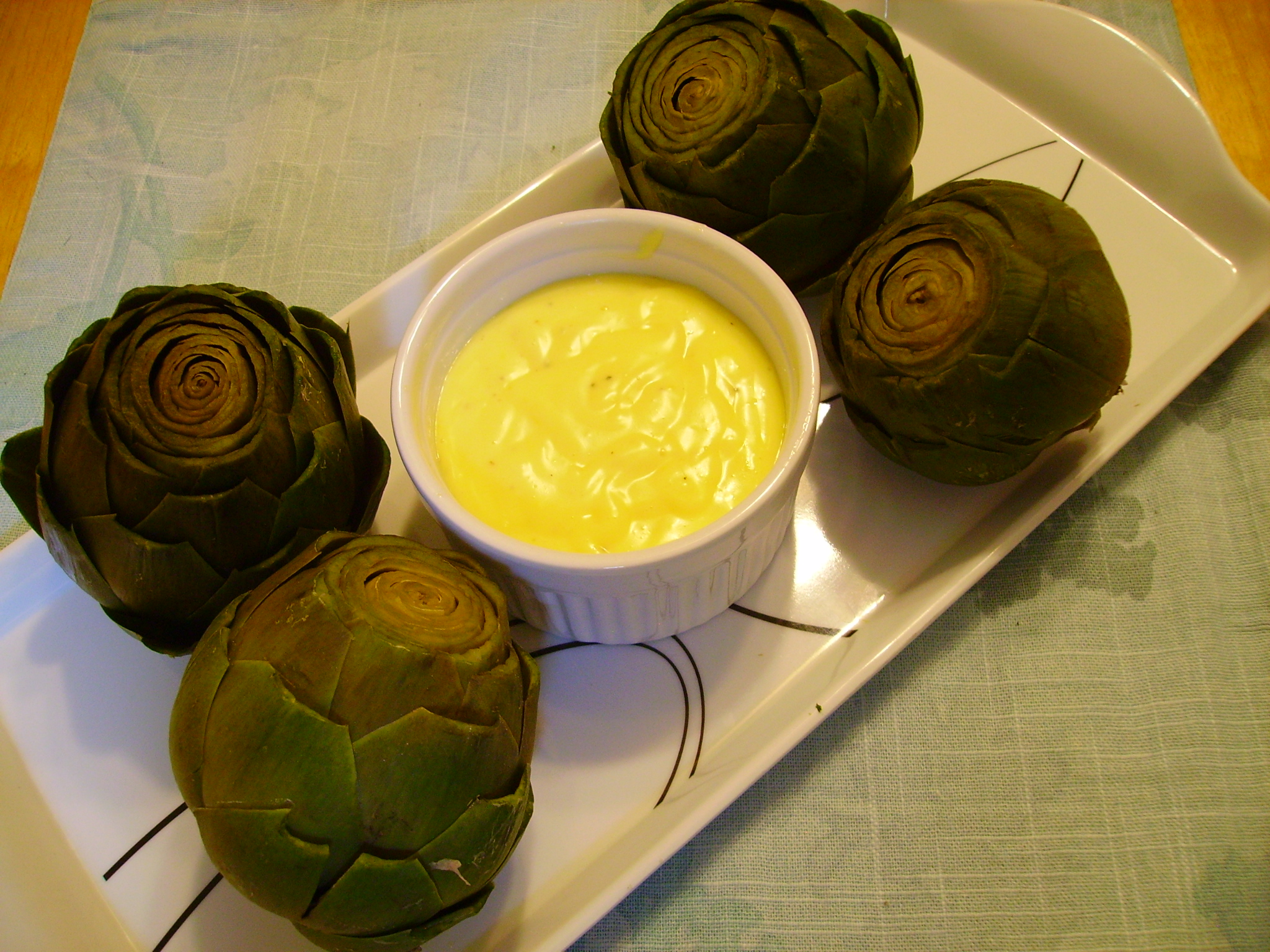 Well between readjusting to normal life, unpacking, and going to work, I didn't write one post last week!
But all that is over…prepare for a French delight: hollandaise sauce. I was inspired to try this during our stay in Fontainebleau, though not because I tasted it during our adventures. That's right. I brought Julie and Julia with me to watch while I was in France, and this was one of the first dishes showcased in the movie. A bit pathetic…but I promise to share some of the awesome foods I ate in France just as soon as I get them right.
I have long been curious about artichokes. I mean, they are just so weird-looking, and I am under the distinct impression that almost no one serves them at home. What better way to investigate than by whipping up a buttery, tangy sauce to dip the petals in?