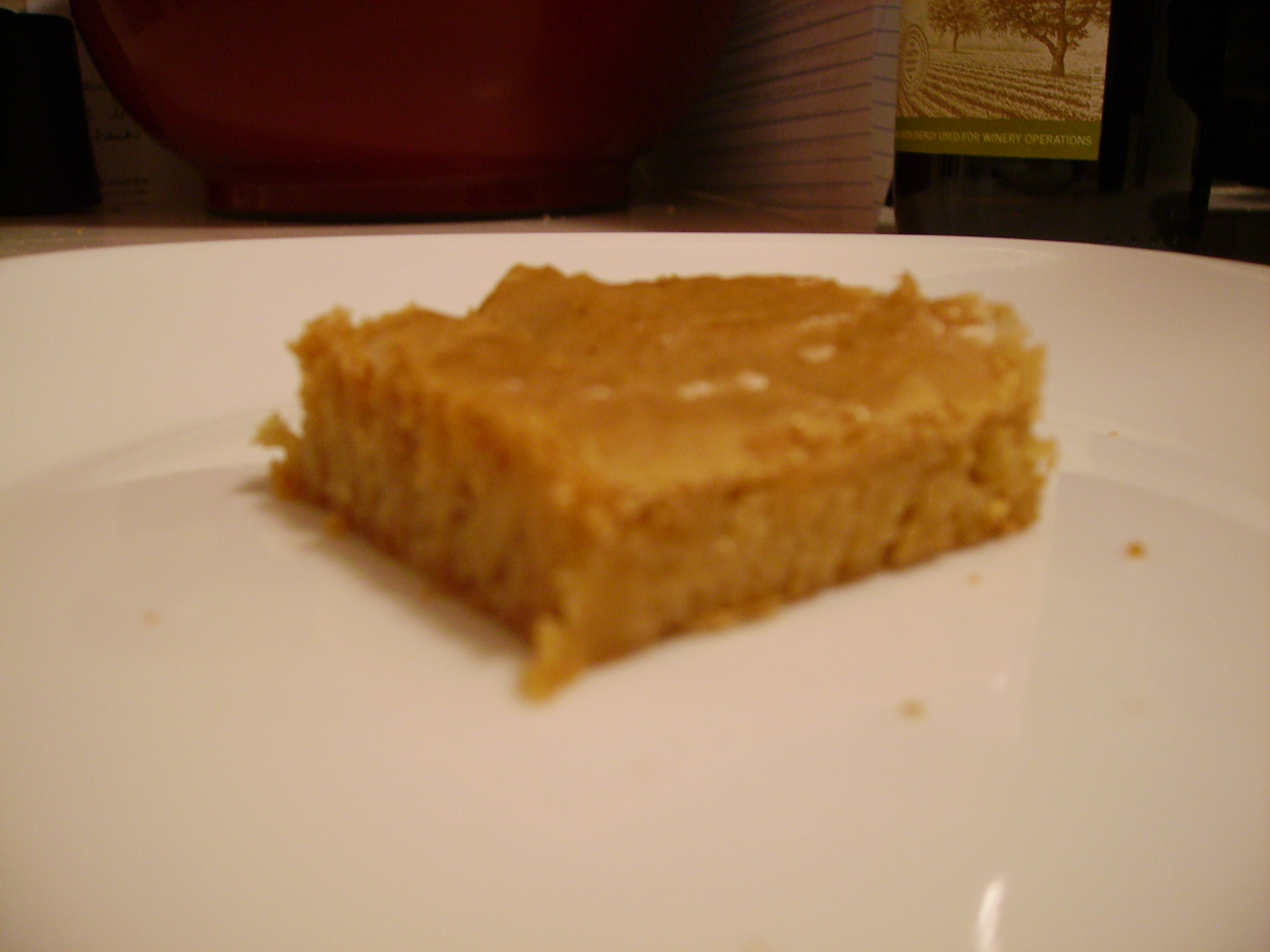 When I was in middle school, I used to stay at my grandparents' house after school. Now, before you jump to conclusions, my grandparents weren't the spoiling type; they were a little more like my parents with extra experience. I diligently did my homework, they tolerated my endless hours of clarinet practice, and my grandfather taught me HTML so I could create my own webpage about how much I loved Hanson. Yes. You read that last thing correctly.
My grandparents are pretty much amazing (well…whose grandparents aren't?). I could wax on about all of their creative genius accomplishments, but instead, I will tell you about Nana's blondies.
My grandmother was very involved with outreach and local charities. She used to bake for church events and local food banks. And for me 🙂 The first time she gave me a blondie for my afternoon snack, I couldn't even figure out what it was. All I knew was that it was chewy and caramelly and buttery and full of butterscotch chips, and I had to have another one. (Yes…I did often sneak seconds…maybe in that respect, my grandparents were the spoiling type, because they never said anything.)
It wasn't until years later that I even heard the term "blondies," and when I asked my grandmother for the recipe, she firmly denied ever having made such a treat.