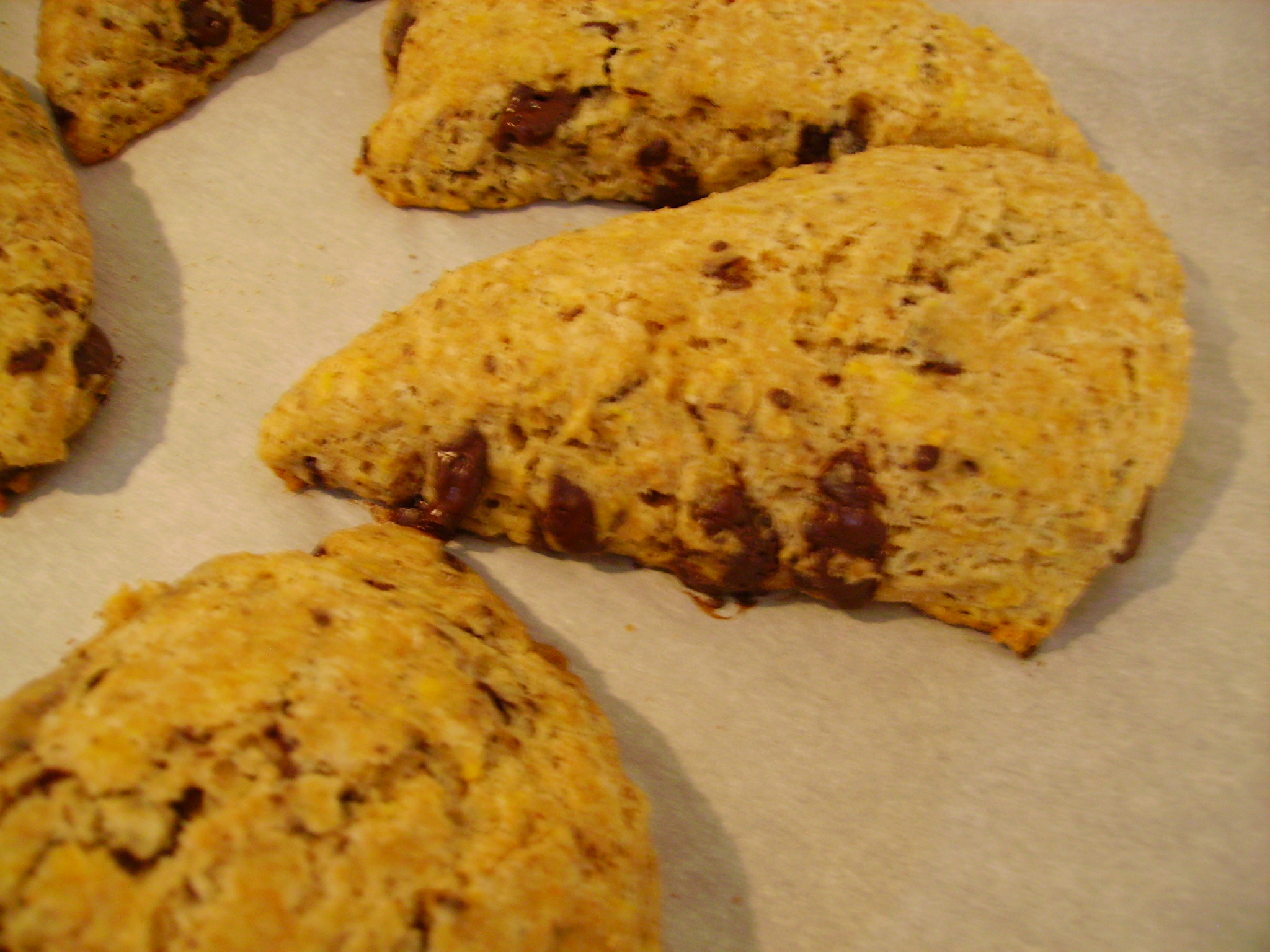 I have been on a mega scone kick lately. It all started a few months ago when I got together with several of my work friends for brunch. I brought cinnamon swirl scones…and loved them so much that I made them again the next day. And then I made scones again the week after that. And then it was clear that I was obsessed.
I first became interested in scones after a trip to England a bit over a year ago. I had seen several references to scones with clotted cream on cafe menus, but somehow I never managed to try them (maybe because the word "clotted" doesn't strike up a lot of confidence within me…). But when I began my recipe project, making the perfect scones was high on the list. I tried to make clotted cream, too, but after several lengthy and failed attempts, I gave in to the cold truth that the right kind of cream (unpasteurized) is simply not sold in the U.S., and you can't make proper clotted cream without it.
The good thing that came out of all that disappointment was a fantastic recipe for scones, compiled from a lot of reading and several different recipes.
Scones are a great treat for any time of day (as I proved to myself repeatedly during my manic scone-making phase); the only problem is that they are not exactly the healthiest baked good on the block. So when I was tasked with bringing snack to one of my MEd classes, I decided to tinker with the scone recipe I usually make and try to improve its health factor.