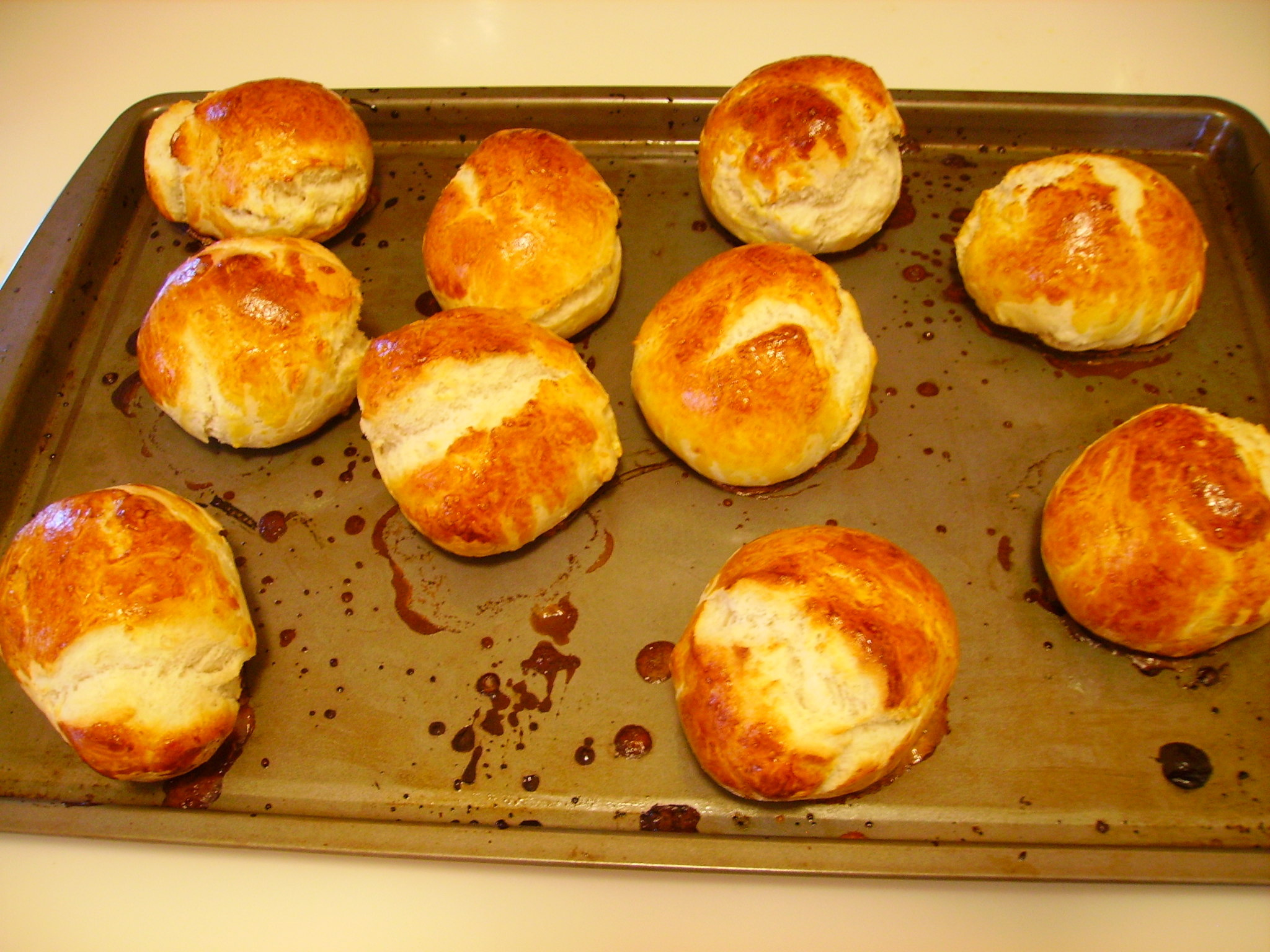 I am currently a Masters of Education student, studying to teach German. As such, I have to do teaching demonstrations for my classes a few times a semester.
This semester, one of my demonstrations involved reading a very short children's tale with a class full of my non-German-speaking colleagues. Originally by Tolstoy (ironic, eh?), this story describes a man who is very hungry and keeps buying rolls (Kolatschen) to try to get full. He buys three and then finally switches to a pretzel, which fills him up immediately. And the moral of the story is that a good German man would start with the pretzel and not waste his money on biscuits.
The children's book that the story came from also contains a recipe for the Kolatschen. Being the little baker that I am, I naturally decided to make the Kolatschen for my students.
A German recipe is a bit difficult to navigate when you are an American cook. I had to measure water in liters (yes, I did have to look up the conversion to cups), and my tiny tiny cooking scale proved much too small for 400 grams of flour. Alas.
But these little buns turned out well in the end, dense and chewy, a bit like bagels! I am posting the recipe here in both German and English.