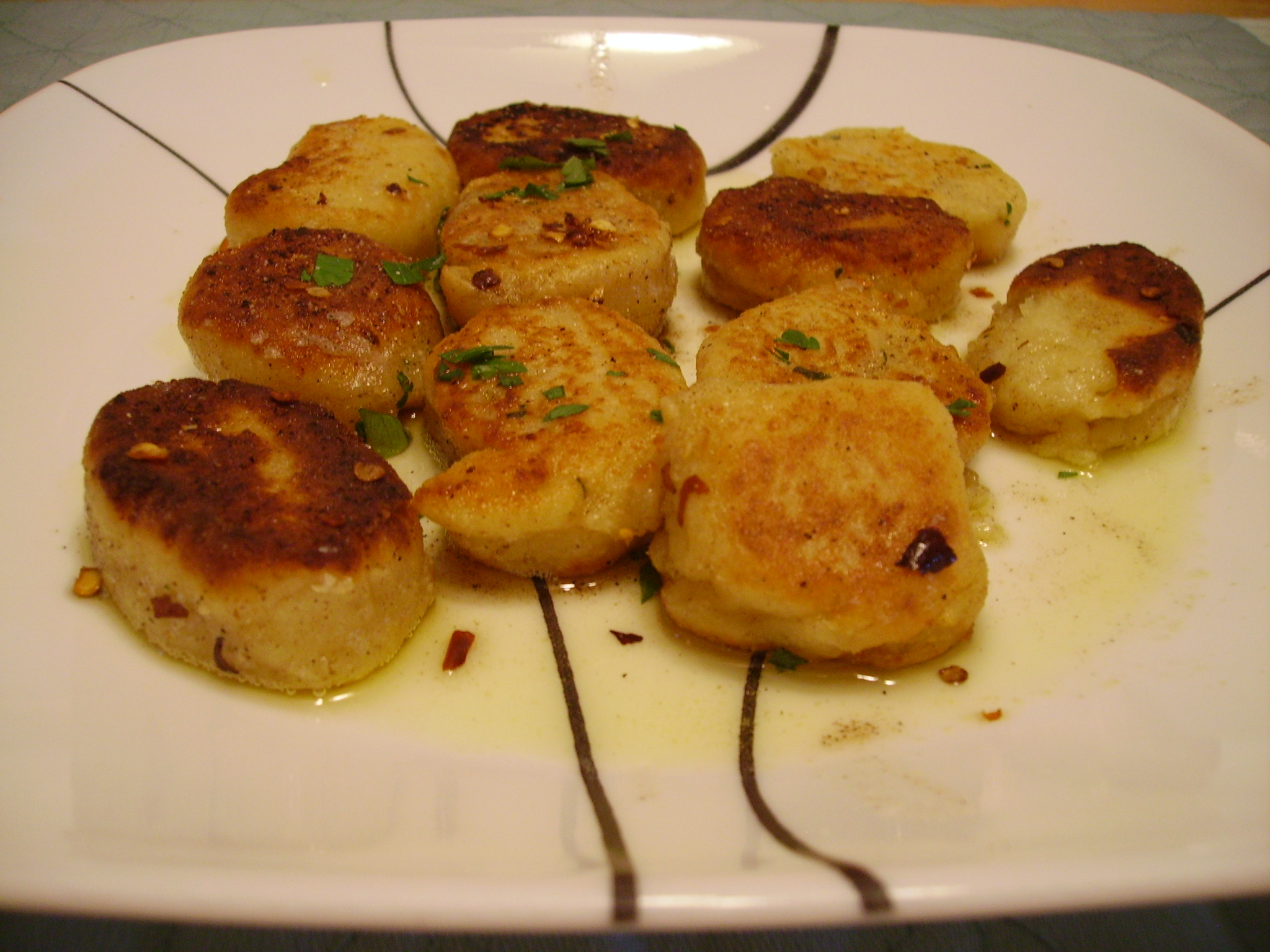 I guess I've been kind of on a ricotta kick lately…and there's no end in sight, because the second I tasted this gnocchi, I immediately declared that I would make it again before the week was up. It's just that good.
And what's not to love? Cheese, butter, the kick of red pepper…
Most of us have had gnocchi before. Those little Italian pasta pillows…sometimes more like lumps than pillows. I once made the mistake of buying prepared gnocchi, because I'd heard you have to have special tools to make proper potato gnocchi. The store-bought version tasted like rocks and sat about as well in my stomach.
But these babies are heavenly. Light on the inside and crispy on the outsides, they were so flavorful that I ate my entire meal in about 5 minutes, because I just couldn't wait to take another bite.