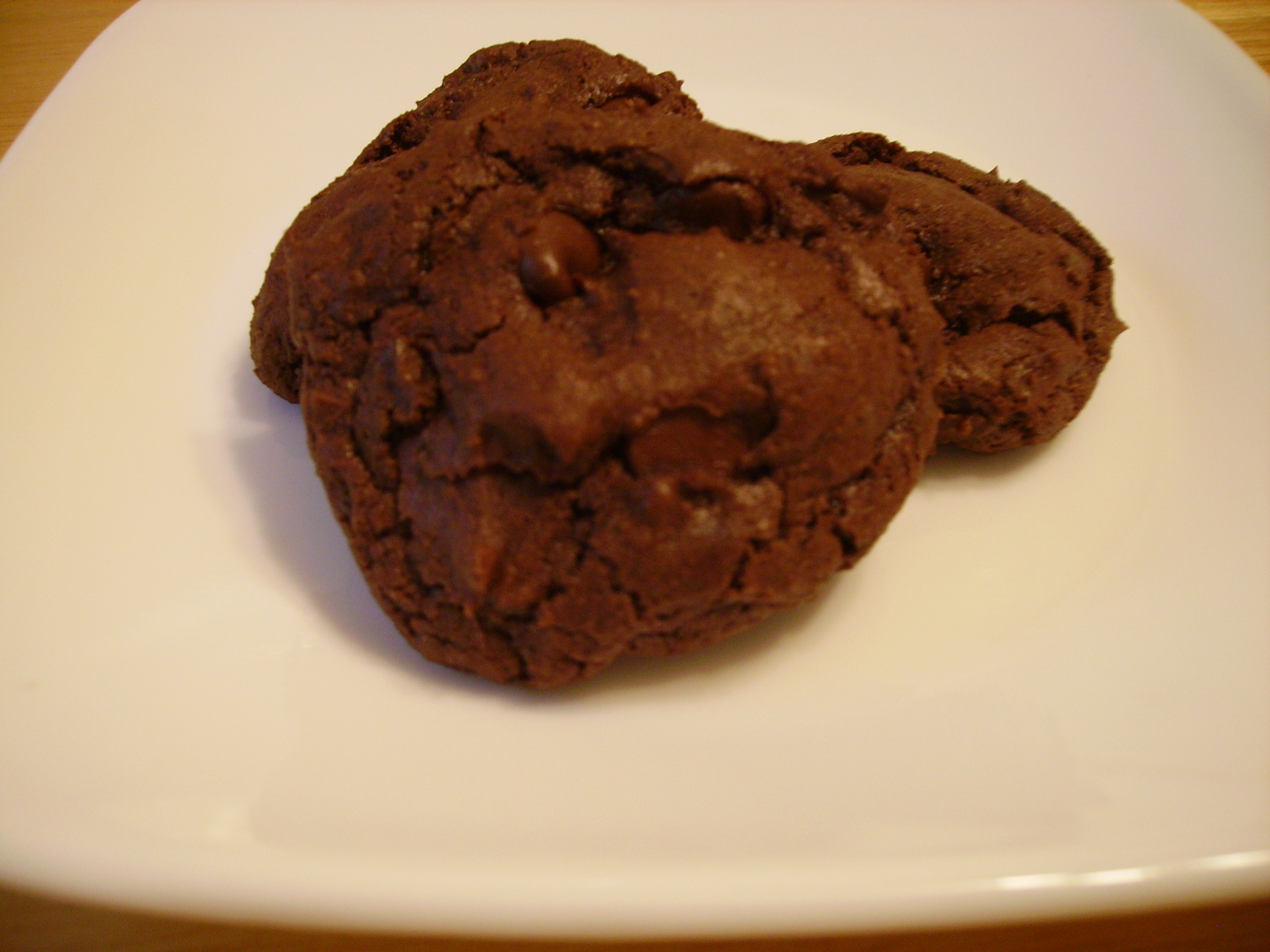 It's Spring. The blogosphere is running wild with fresh fruits and fruit bars and fruit tarts. Not being a fruit-lover, I feel puzzled and occasionally jealous when I start seeing all of the colorful desserts splashed across magazine covers and blog entries. I have never once walked into a grocery store and gotten excited about raspberries. Thus, my kitchen knows no Spring, and honestly, I don't think it knows the difference. Chocolate is timeless.
Today was the perfect day to curl up on the couch with some chocolate cookies and a book. Outside, the sky struggled to make up its mind…is it sunny? is it about to break into a thunderstorm? I erred on the side of thunderstorm and whipped up a batch of double chocolate chip cookies.
These cookies live up to their "double chocolate" headline. Filled with chocolate chips and Dutch-process cocoa powder, they are so rich they are almost black. They bake up crispy on the outside and soft, almost gooey, on the inside. One cookie is definitely not enough (though you should probably stop after two).