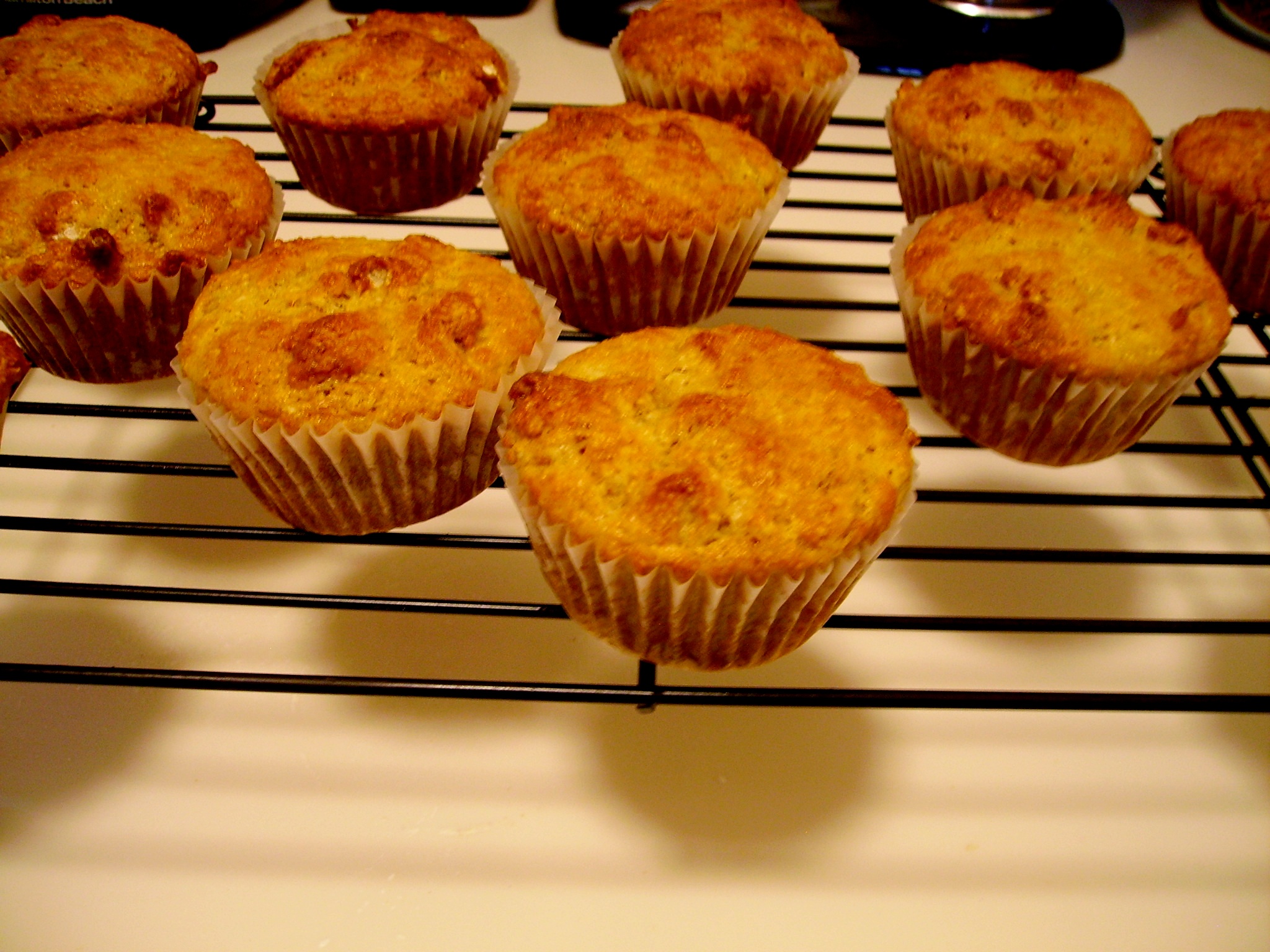 Okay, okay, these are really bran muffins…but I wanted to lure you here, and I know how many people are afraid of the word bran. Also, if you are smart and try these muffins out some time, now you will have a euphemism at the ready!
A few weeks ago, my very own copy of Super Natural Every Day arrived in the mail. I have been on a healthy kick lately, and I love Heidi's blog, 101 Cookbooks, so I was sure this cookbook would be a hit–full of hearty vegetarian eats that would make my insides smile. I carried the book around with me…I put little yellow post-its on almost every page to mark the recipes I wanted to make…I decided to start with a breakfast food…but even I was a little afraid of the word bran before I finally got myself up early to make these muffins.
Let me just assuage your fears: these muffins are fantastic. They are crumb-y and flavorful, more filling than your average white flour muffin, but no less delicious. They are full of great ingredients to start your morning off right. In fact, my husband woke up to the smell of these muffins in the oven and broke his no-breakfast tradition to eat two of them.