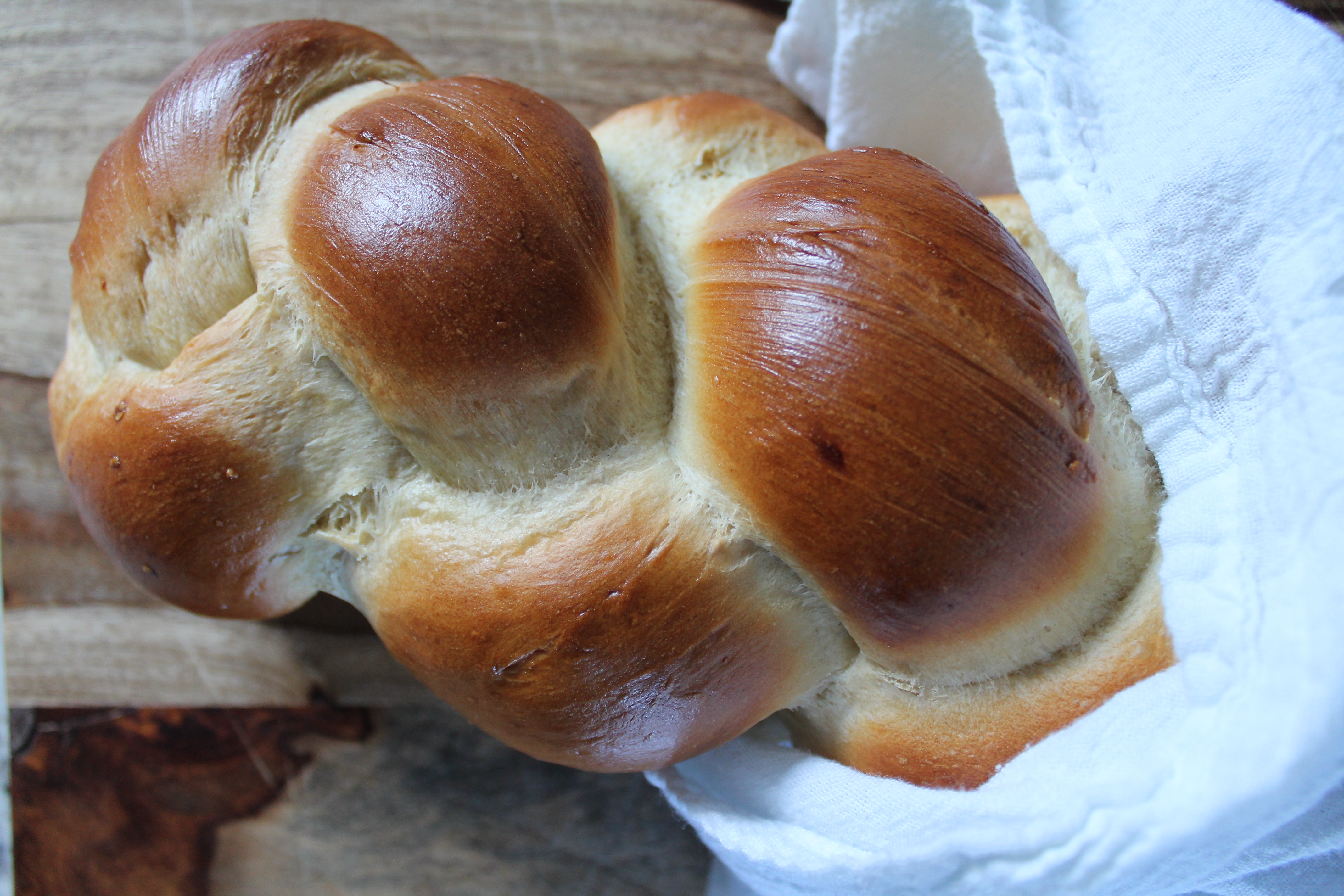 When I was in high school, my best friend and I liked to take walks through Carytown. We almost always started our jaunts at Montana Gold Bread Co., where we would snag a free slice of challah and slather it with butter before venturing out to a bench to people-watch and pretend we were cool.
Challah has always been a little amazing to me. It's stunning, with an intricate braided pattern, as well as soft and chewy and a little sweet: everything that a great bread should be.
Until now, I've been a little afraid to try baking it on my own. I worried that braiding the bread would be messy and awkward and, well, hard.
But when I was assigned Oh! You Cook! for the June Secret Recipe Club blog exchange, I knew it was time to go for it.
Dena has devoted her blog to kosher cooking. I have only the barest grasp on what it means to keep kosher, but at its most basic level, it requires avoiding certain types of animal meats (famously, pork products, but also shellfish and a few others) and completely separating meat from dairy (both in what you eat when and in how you prepare foods). Dena has shared many traditional Jewish dishes that look interesting, but since I am a vegetarian and a baker, I knew immediately that I wanted to try her challah recipe.