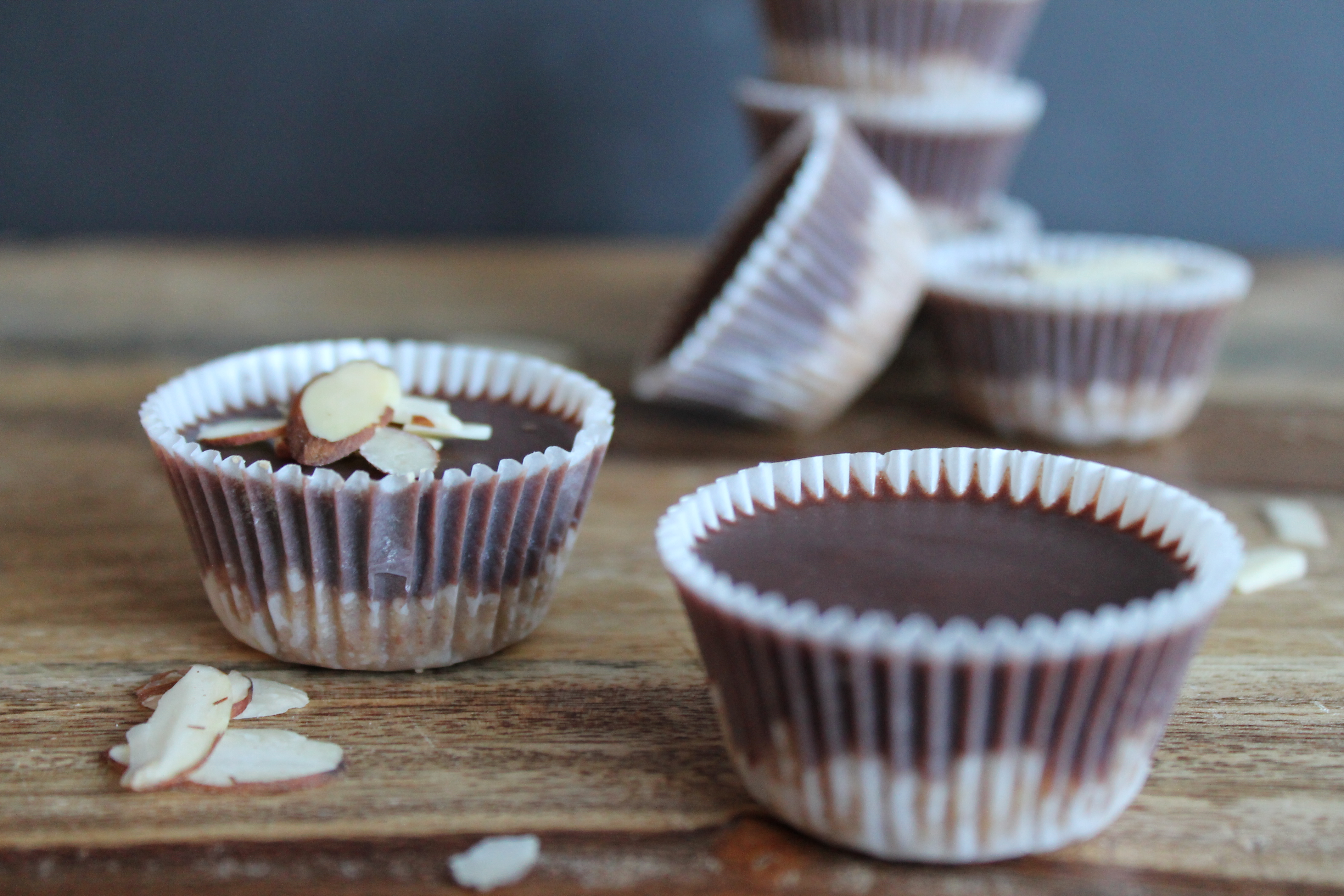 I have a new favorite dessert.
Them be fighting words, people. Favorite is a strong statement.
It's almond butter cups. You know, like peanut butter cups, but with almonds. And, surprise! Oats! And coconut oil! And maple syrup! Instead of a dry, crumbly nut center, these cups have an almost cookie-like base with homemade chocolate on top.
And the kicker is that they are actually good for you, as far as desserts go! You see, they are full of healthy ingredients like raw cacao powder and raw nuts and unsaturated fats.
I swear no one will never eat one of these and think, "This dessert must be healthy." Every time I set them out for a group of friends, they disappear practically in the blink of an eye. You should make these. You should make them right away!