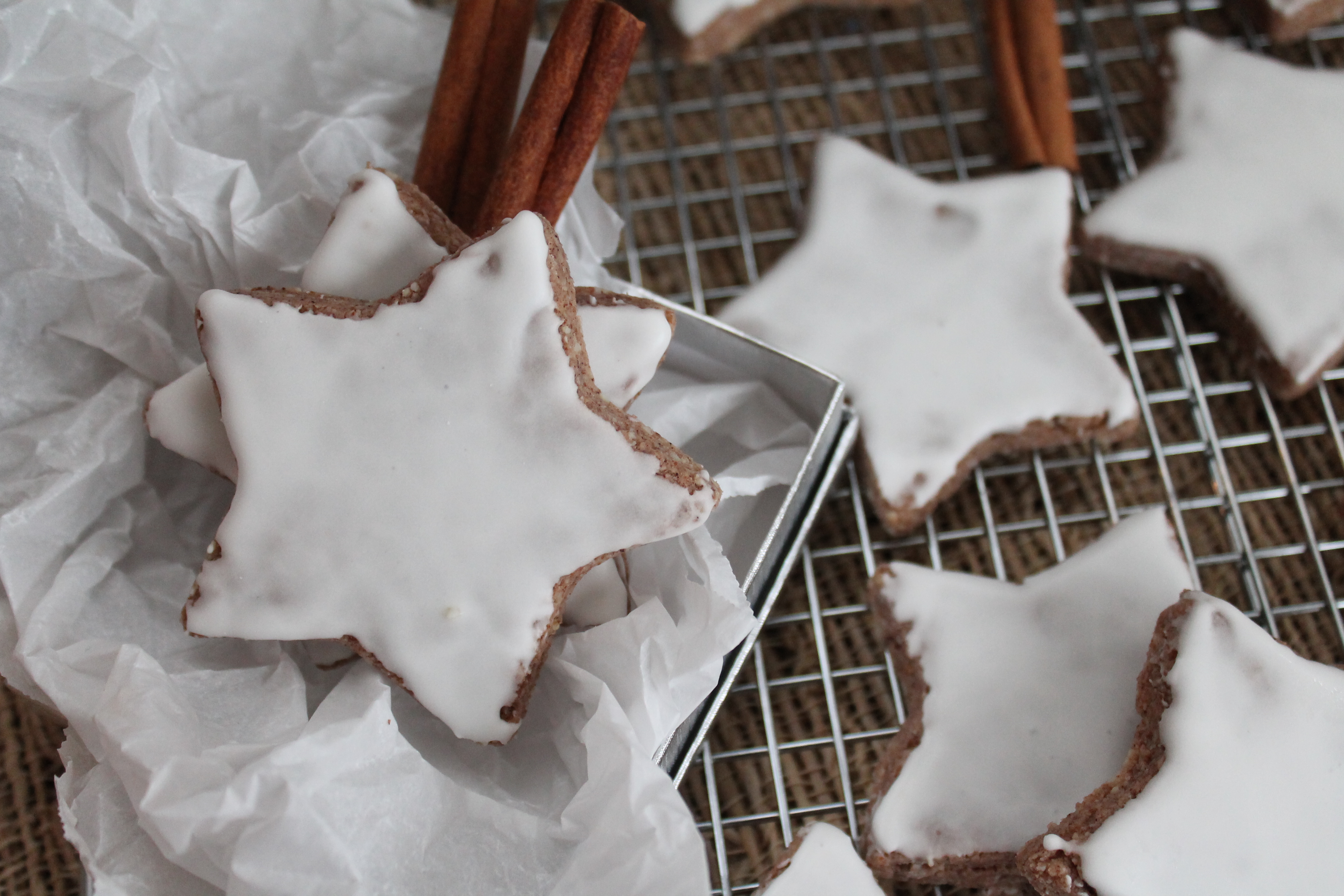 I've been feeling pretty grinchy this Christmas season.
This isn't a fun time of year to be forbidden from eating any dairy of any kind. I have been lusting after trays of cookies and holiday cheese balls and getting grumpier and grumpier.
But I just can't imagine Christmastime without holiday baking, even if I can't eat the spoils myself.
And wouldn't you know it, the cookie that was at the top of my list to try this year actually turned out to be dairy free! And gluten free!
Surprise!
These cinnamon stars (little German lesson for you: Zimt = cinnamon, Sterne = stars. Literal naming at work…) are chewy and moist and simply amazing. Especially if you thought you were staring down a month without cookies. If you know anyone with food sensitivities, make these immediately. They will be so grateful!