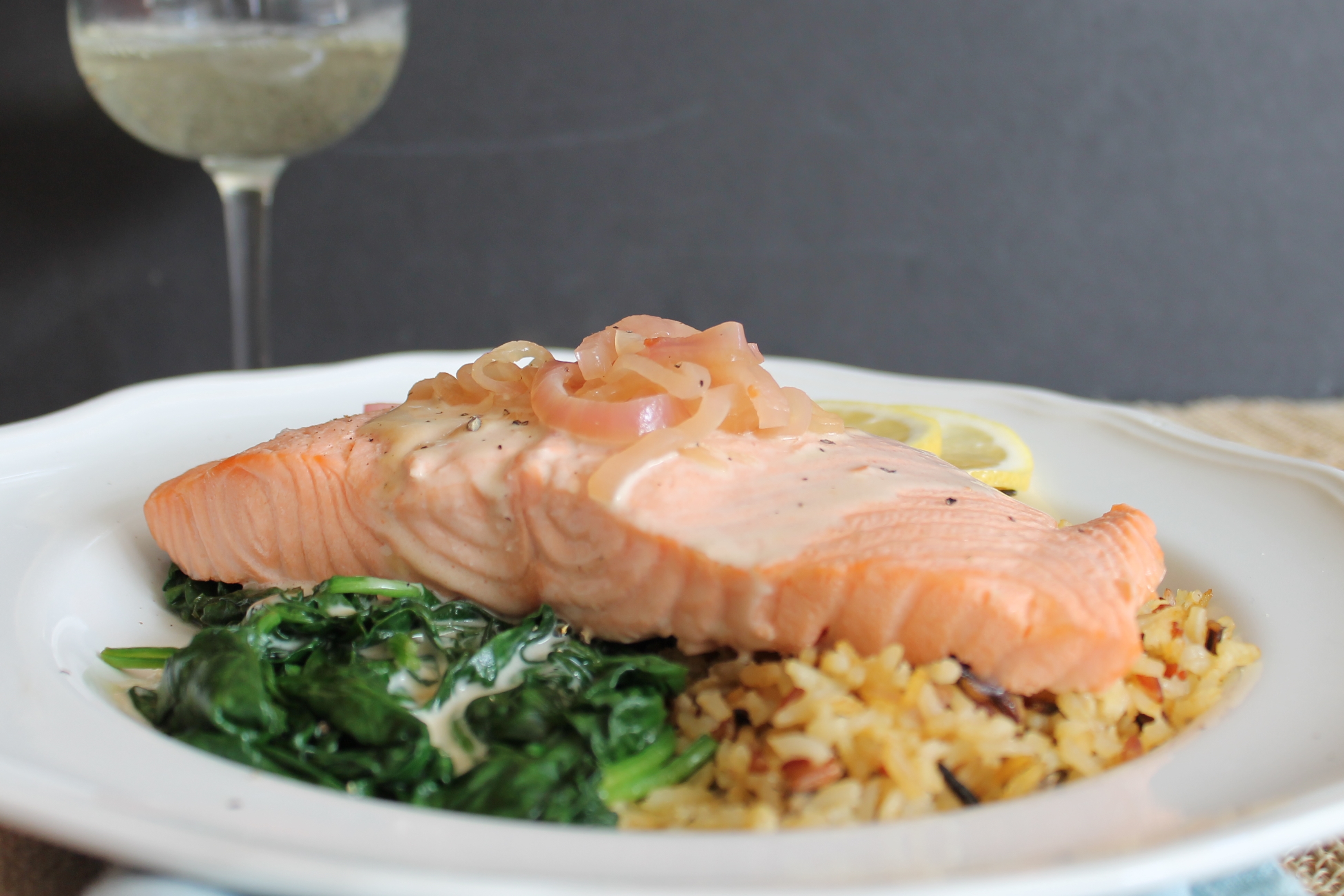 Do you know what the definition of craziness is? It's when you do the same thing over and over again, expecting a different result.
Let's be honest: I have a preschooler and a baby, so my behavior may often seem quite insane, if you are watching.
But this amazing salmon marks an end to one particular crazy thing I've been doing for years! You see, for years I have been trying to make this perfect salmon poached in apple cider. It sounds amazing, right? Perfect for Fall! But it's so sweet. It's genuinely weird. And yet every year as the leaves start collecting on the ground I whip out the same recipe and take another whack at it.
Crazy.
But this month, as I was making plans to go buy some cider from my local pumpkin farm and hop on my regularly scheduled crazy train, I happened to find a recipe that made me breath a huge sigh of relief. Because prosecco!
It just sounds romantic, doesn't it? Poaching salmon in a fizzy broth of sparkling wine and shallots! And let me tell you, it was absolutely perfect! Everything I've always dreamed poached salmon could be.