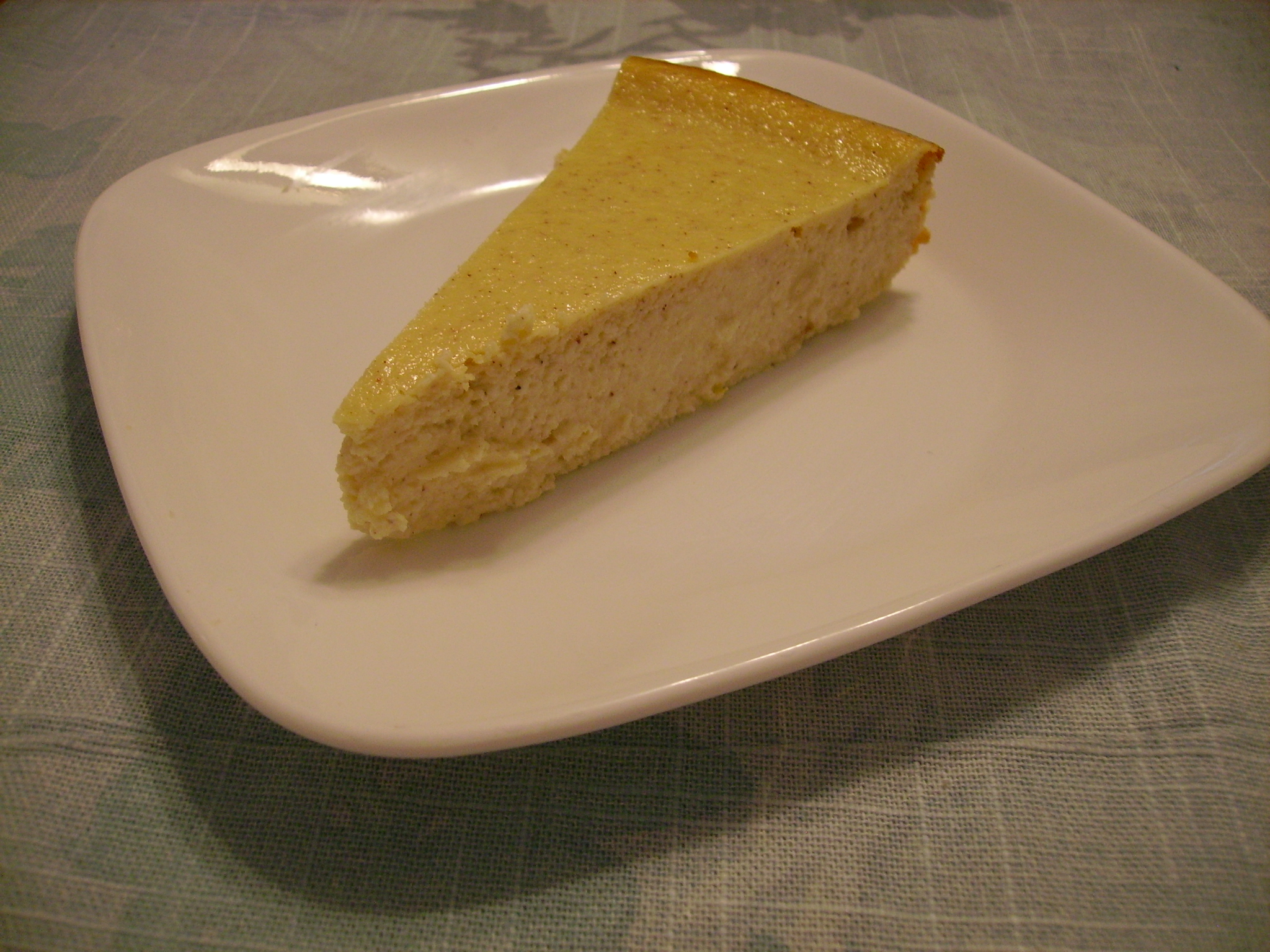 There is almost nothing more luscious than a cheesecake, am I right? Thick and creamy, sweet and slightly tangy…the perfect canvas for any flavor you are craving, be it chocolate, caramel, or even cherries.
But if you are anything like me, heavy-laden slices of cheesecake just don't make good summer fare. That's why, when I found a recipe for ricotta cheesecake, the cream cheese cake's skinnier cousin, in Ready for Dessert, I immediately went out and bought an obscene amount of ricotta cheese so I could try it. Why not have your cake and eat it too?
Now, before you get all excited about eating a guilt-free cheesecake, let me warn you that the ricotta version is more like a custard than a cheesecake. It is much less dense, though still creamy, and still a good canvas for your favorite add-ins. David Lebovitz suggested adding fruits…which I, of course, ignored.
I tried out two versions of this recipe. The first aimed to see whether I could sacrifice any of the dairy fats and still result in a cheesecake that was creamy enough to substitute for the New York-style cheesecake I am used to. I used part-skim ricotta and added extra flour to compensate for the extra liquid in the cheese. That version was fine, though a bit crumbier than I would have liked. But the second version, which was more true to David Lebovitz's recipe, was a delight.