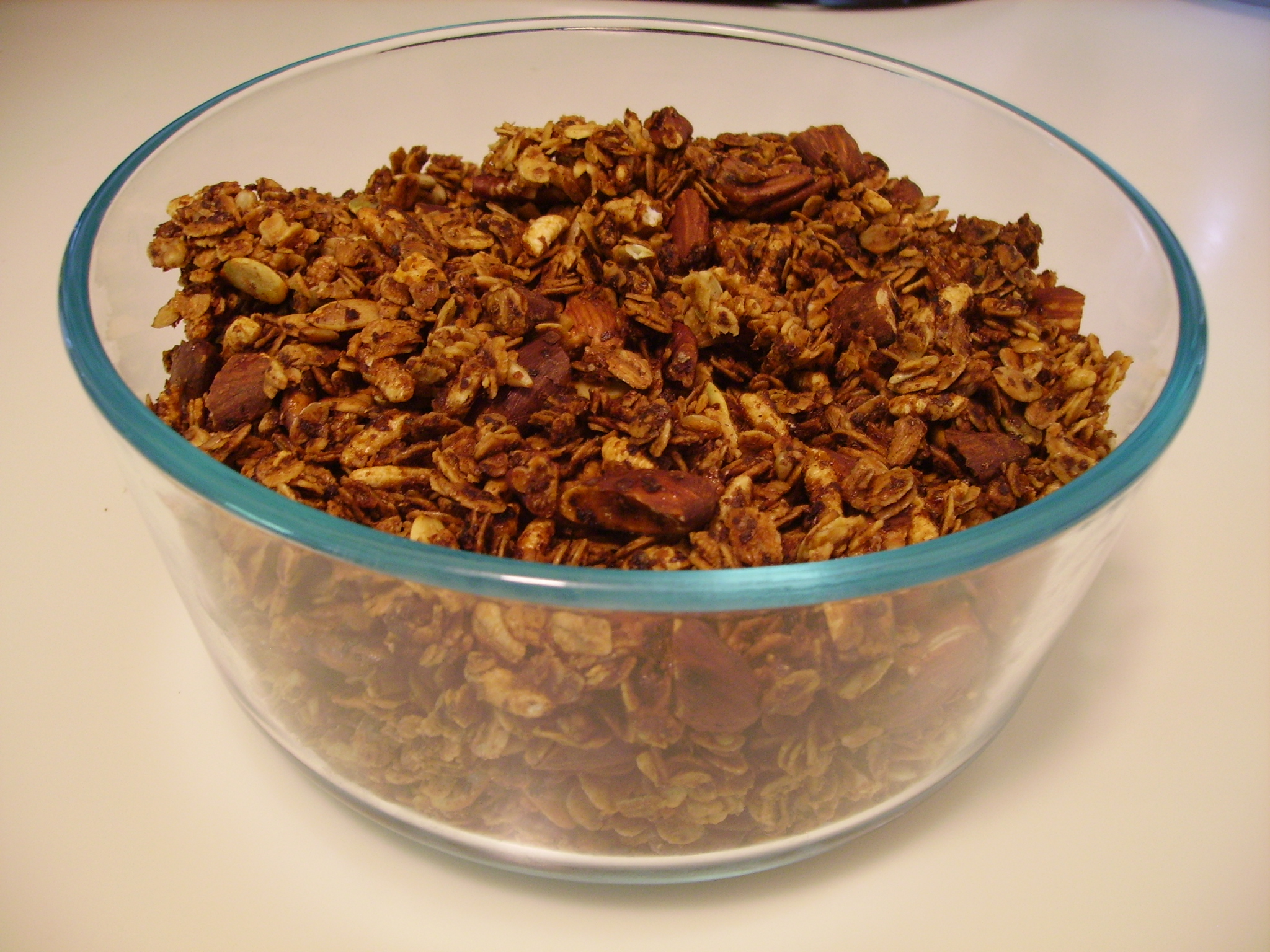 It's so hard to find a good granola or trail mix when you don't like fruit. Growing up, I was constantly chewing the yogurt off of the yogurt-covered raisins, or meticulously picking out the dried cranberries and holding them in my hand to throw away later.
So imagine my dismay when I got wind of the Greek yogurt craze: thick, creamy, fat-free yogurt (yay!) mixed with granola (uh-oh) and berries (danger!). I avoided the berries altogether and managed to find a granola that consisted entirely of oats and nuts…and a lot of high-fructose corn syrup. So I made a mental note that I'd better find a way to make my own granola.
As you probably know, granola is incredibly versatile. As I was searching the interblags for recipes, I came across so many different combinations that honestly, it took me 2 weeks to decide on what ingredients I wanted to include in my own version and buy what I didn't already have. I knew I wanted something more complex than just rolled oats and almonds–surely there is something better out there for us fruit-haters!