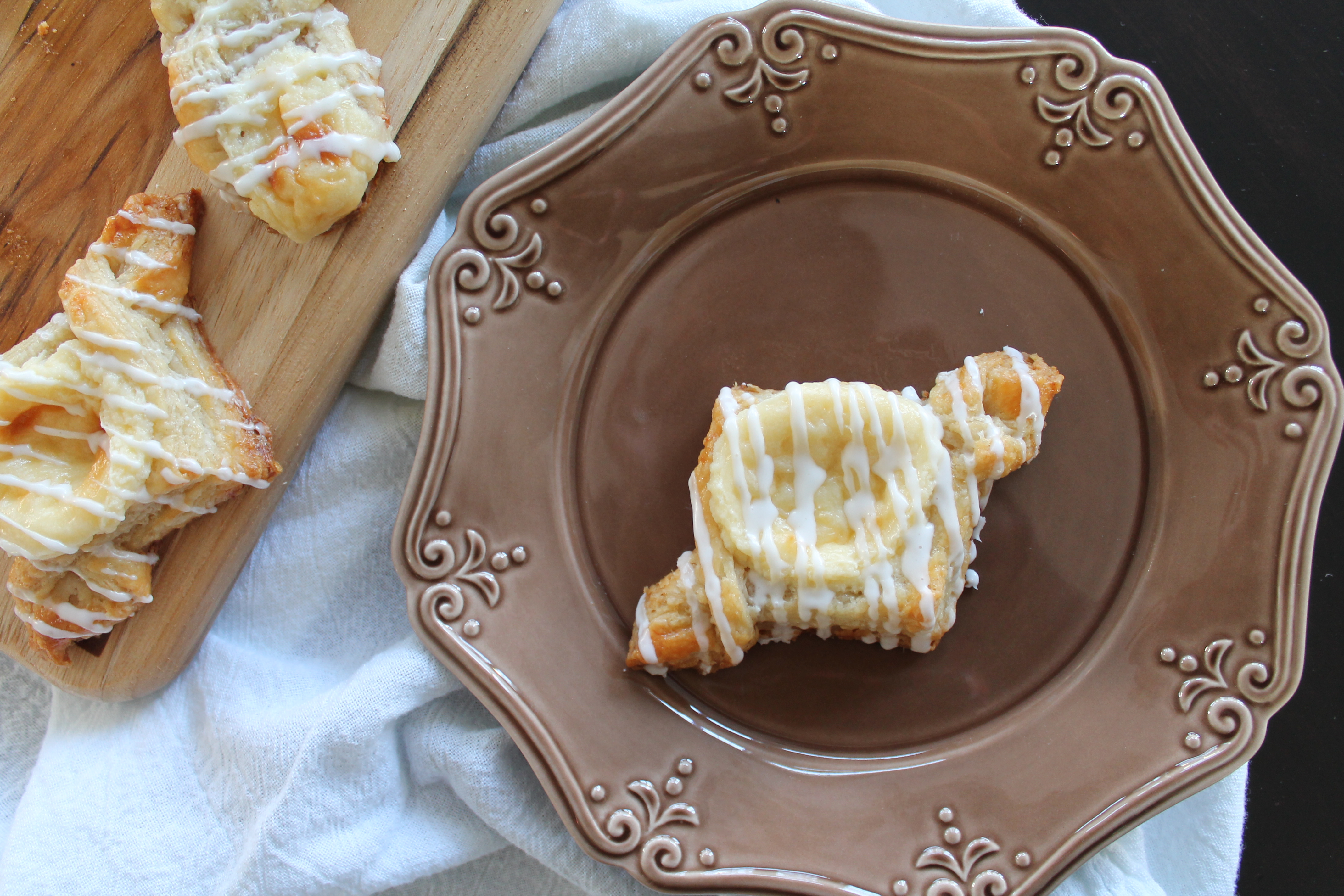 My husband has been asking to make cheese danish for years.
You'd think I would have taken him up on that right away! I love to bake. I love to be bossy in the kitchen. I love cheese danish.
But for some reason, I felt intimidated. Do you ever feel paralyzed by the desire to do something absolutely perfectly the first time, to find the right recipe and execute it just right, and make the most delicious thing anyone has ever tasted?
I had made croissants exactly once: they were a lot of work, and in the end, they were only fine. Fine! How dare they. I knew that cheese danish was in danger of turning out the same way, so I put them on the back burner.
But this month, when I was cruising through Renee's Kitchen Adventures for my Secret Recipe Club challenge, I spotted a cheese danish recipe…and I knew I would have to go for it. This recipe is somewhat unusual, as it uses puff pastry instead of a typical laminated, yeasted dough! This had the potential to be way simpler, and equally as delicious. Plus, I have been all about puff pastry lately.