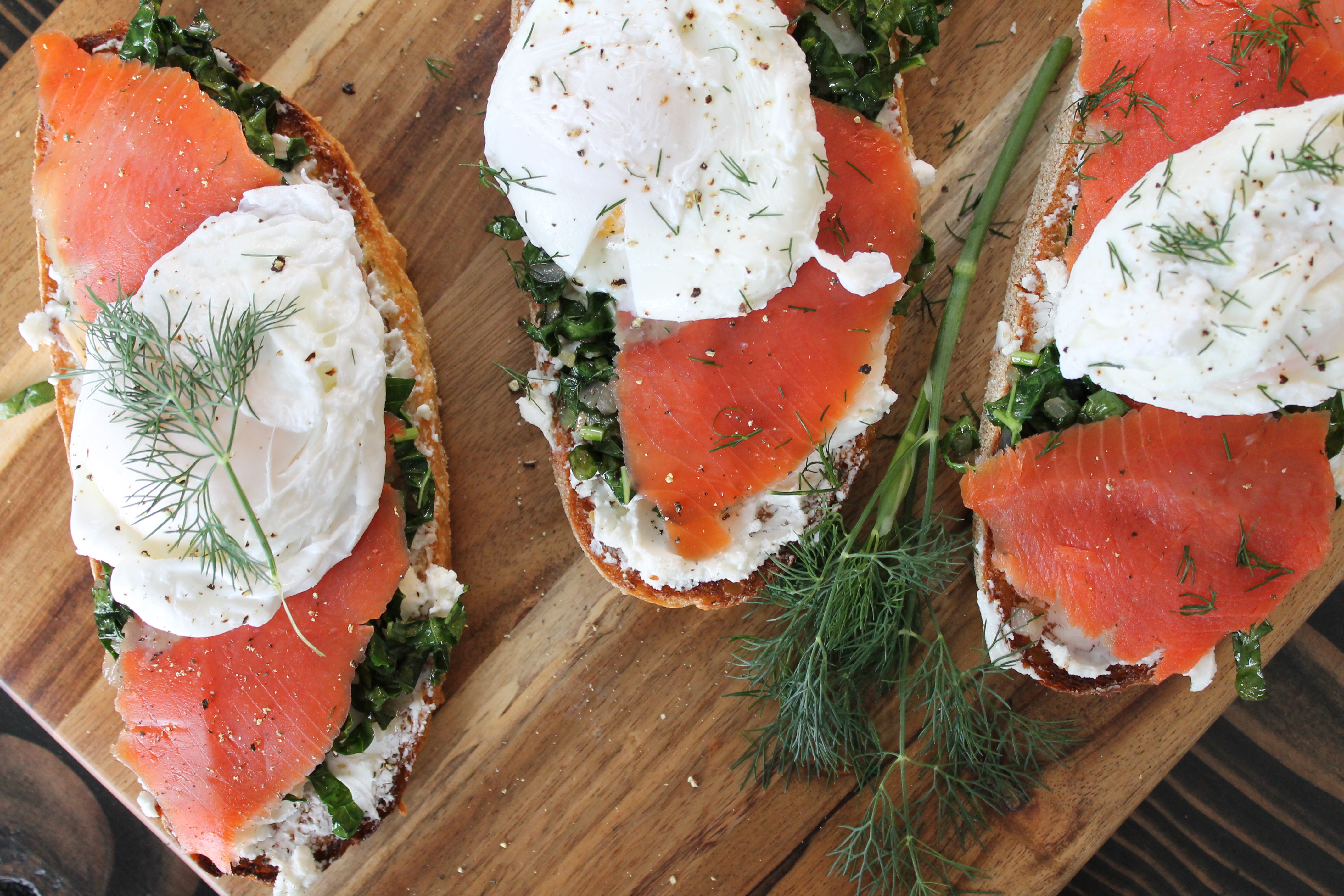 This week, Sarah and I were feeling super laid back. We started our lunch planning at noon on the day of. (Just for context, we typically start cooking around 11.)
Our conversation went something like this:
Sarah: I just woke up. (cut to me, crumbling inside with jealousy)
Me: I have a headache. Let's make something easy.
Sarah: …pbj?
Me: Same page.
Yet somehow, an hour later, we found ourselves poaching eggs and rubbing sourdough slices with garlic.
Food bloggers be crazy.
This was the most delicious impromptu meal I can think of. We cobbled together ingredients (mostly) from our combined fridges and gardens, and I humbly submit that these open face sandwiches are magic.