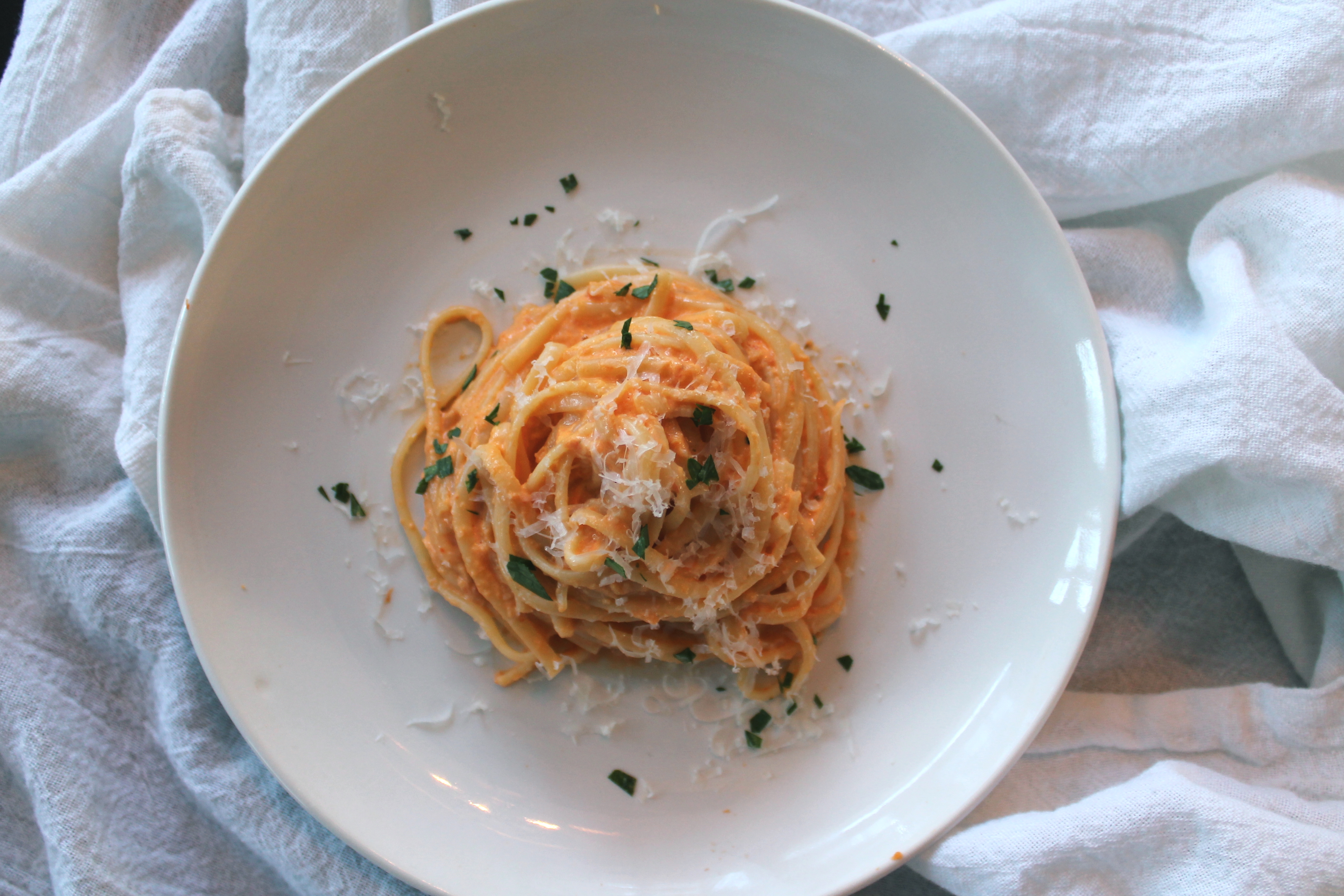 If you've been hanging out here for a while, then you already know how dearly I love Sarah of Well Dined.
She is one of my favorite people on the planet! Sarah has been unspeakably kind and generous to me in the seven years (!) we've known each other. She is thoughtful, thought-provoking, and hilarious. She is bold—and I don't just mean her hair—and she pursues life fully. I am grateful to Sarah for stretching me as a cook, for her encouragement and patience through all of my motherhood woes, and for being the best friend a girl could ask for.
Which is why I am so excited to be cooking from Well Dined for the September Secret Recipe Club challenge!
Months ago, when Sarah joined the SRC, I mentally earmarked this spinach and gruyère strata to make whenever I got assigned to cook from her blog. But…surprise! During one of our subsequent lunches, she mentioned this amazing caramelized French toast she makes, and I knew my life would not be complete without it, so I decided to make that instead. And then, when the assignment actually happened, I got so excited about making some kind of ravioli, which Sarah makes all the time—and we talk about endlessly—that I threw out all my breakfast plans entirely. This somehow turned into the joy of hiding vegetables inside of pasta sauce.