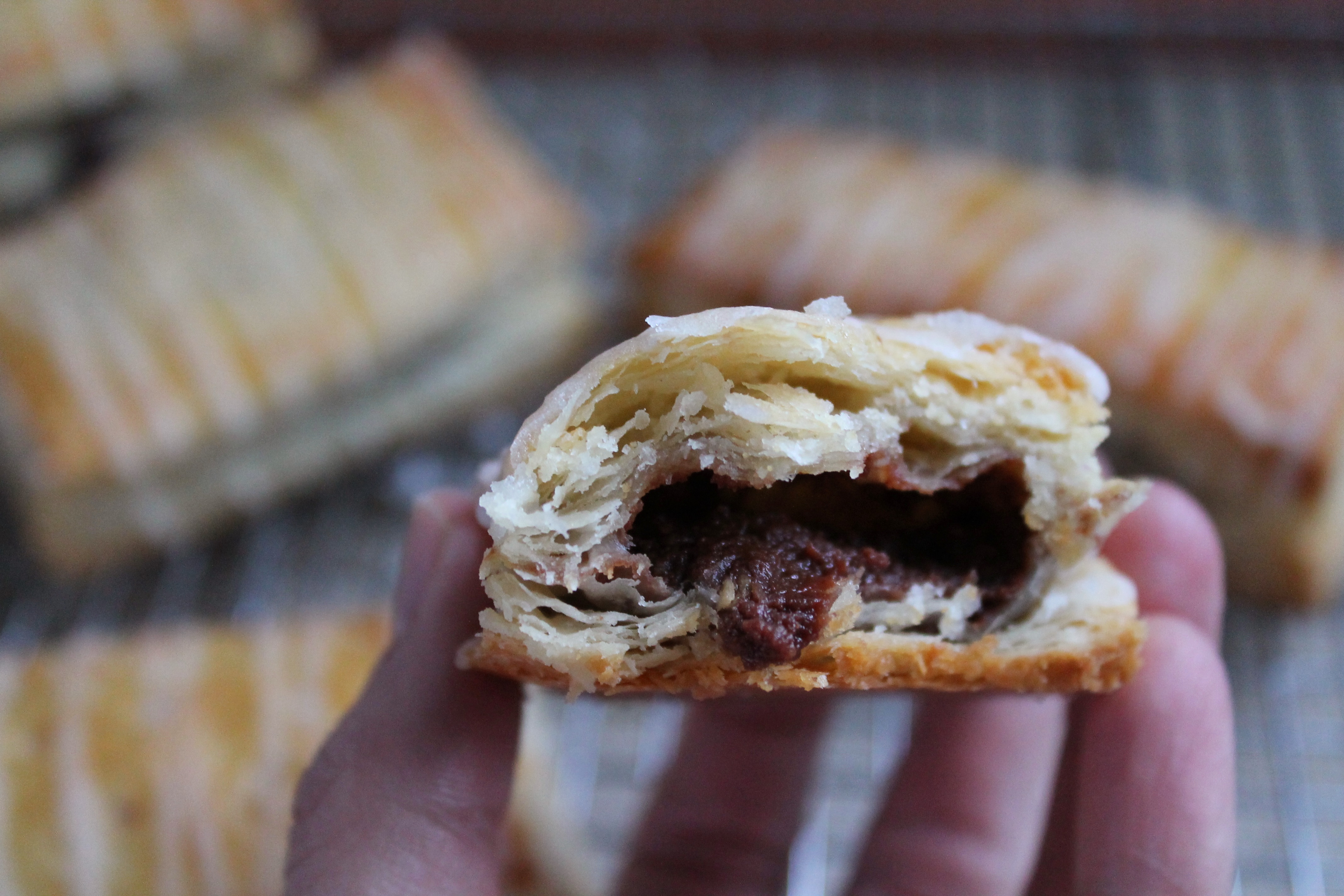 I know you are probably getting sick of sweets from me. And I was all geared up to share a few simple savories…but then I realized it's going to be Valentine's day very soon.
And I have a long tradition of covering you in chocolate for Valentine's day. Chocolate is, after all, one of my first loves.
So here we are. And you may, if you have been tracking with me for a while, notice something special about the amazing pastries I am sharing with you today: they are full of BUTTER!
Woot! Caitlin's pediatrician cleared me to eat dairy again. This may or may not have happened two days after I had a small psychotic break and ate a cupcake that I totally meant not to eat.
Anyway. You better believe I have been loading up on all the cheese and butter and cream I have been craving for the last few months. Because as delicious as food can be without dairy, it's hard to achieve true decadence in the absence of butter.
So I decided this year that we would indulge in breakfast instead of saving all our chocolate for dessert. (Though, let's be honest, these strudels make an amazing dessert if you have the patience to wait for dinner time!)