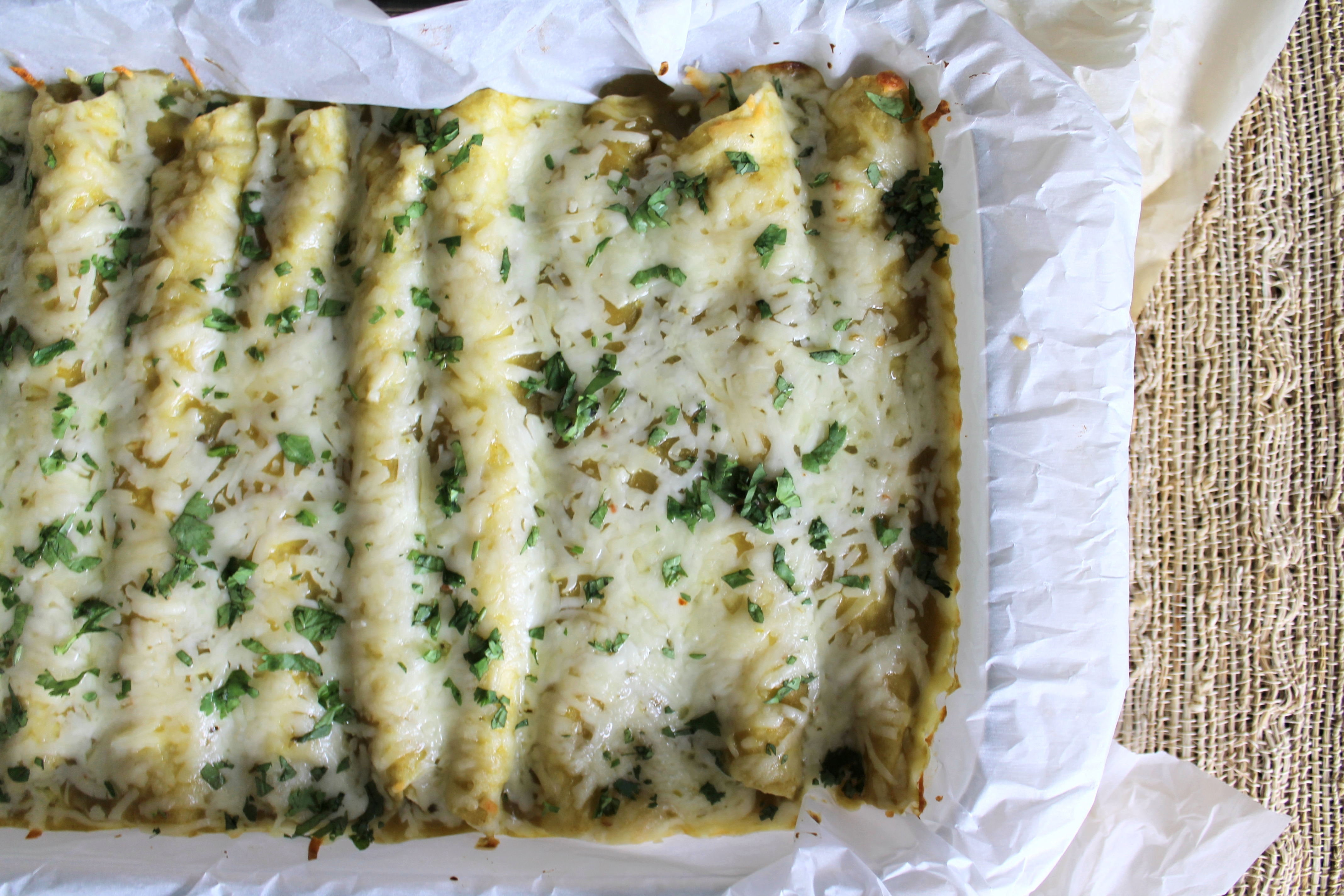 Remember how I hatched a plot to eat greens at every meal?
Yeah…desserts kind of got in the way of that healthy plan. But you know, Rome wasn't built in a day, and I am still trying to focus on the greenery as much as possible!
So this month for the Secret Recipe Club challenge, I decided to take a recipe for green chile enchiladas—which sounded heavenly—and green them up!