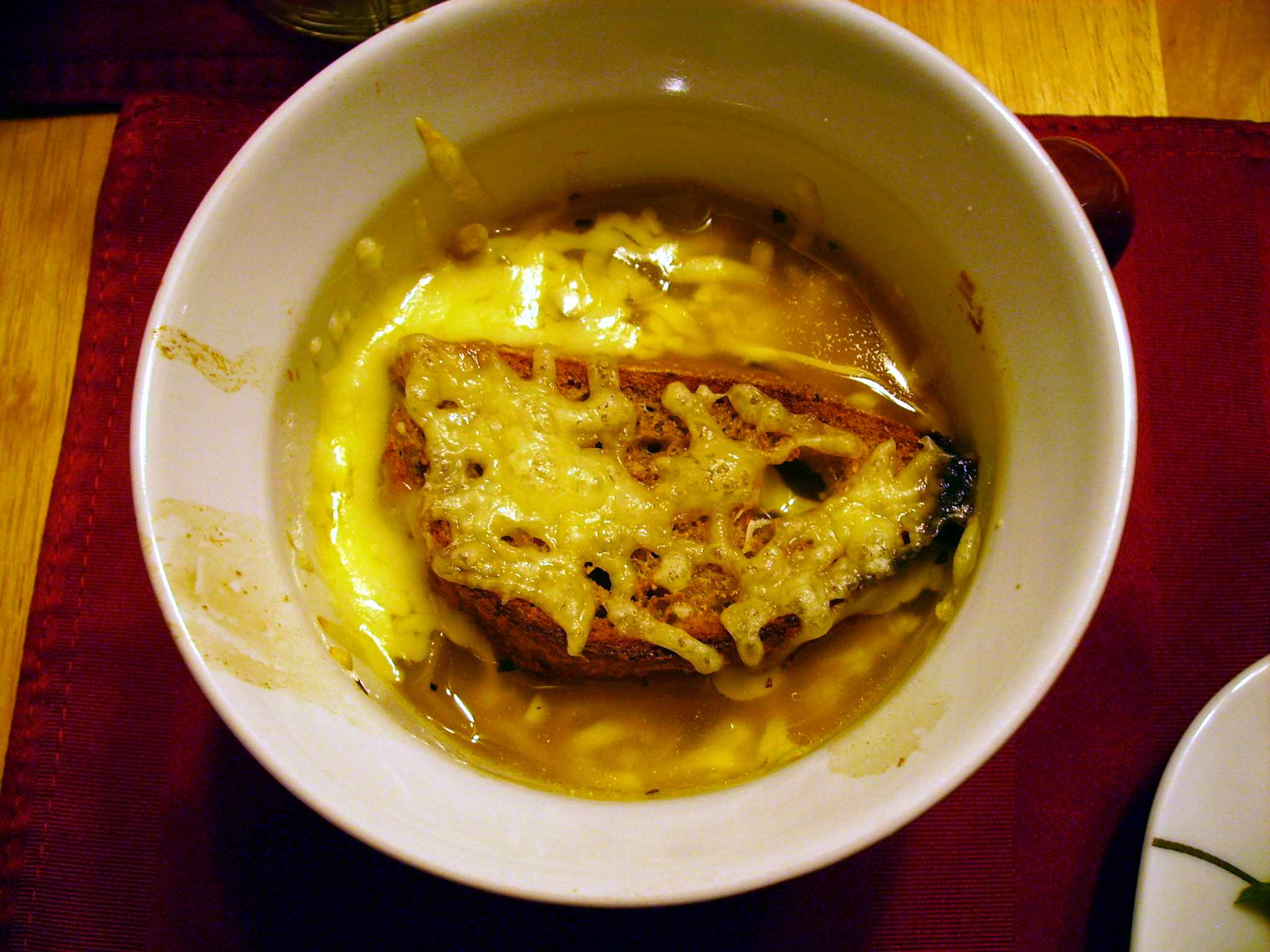 Spring is such a funny season…one day it's 70 degrees and sunny, and the next it is 40 degrees and raining cats and dogs. This week has been exactly that. And on a cold and rainy day, there is nothing better than a bowl of hot soup in my belly.
French onion soup has long been one of my favorites; it's so rich, and the fact that it's topped with a layer of cheesy bread is just divine. But, I've been a vegetarian (well…pescetarian) for about 7 months now, which meant that my old standby recipe for French onion soup was no longer an option.
So I set about finding a new recipe that I could serve to friends who were coming over for dinner. A lot of online commentaries mentioned miso as the key ingredient to a vegetarian version of this soup, but since I hate miso, I really wanted to get a recipe that didn't call for it, since it would probably be better balanced. The one I found, from an old issue of The Vegetarian Times, turned out perfectly!