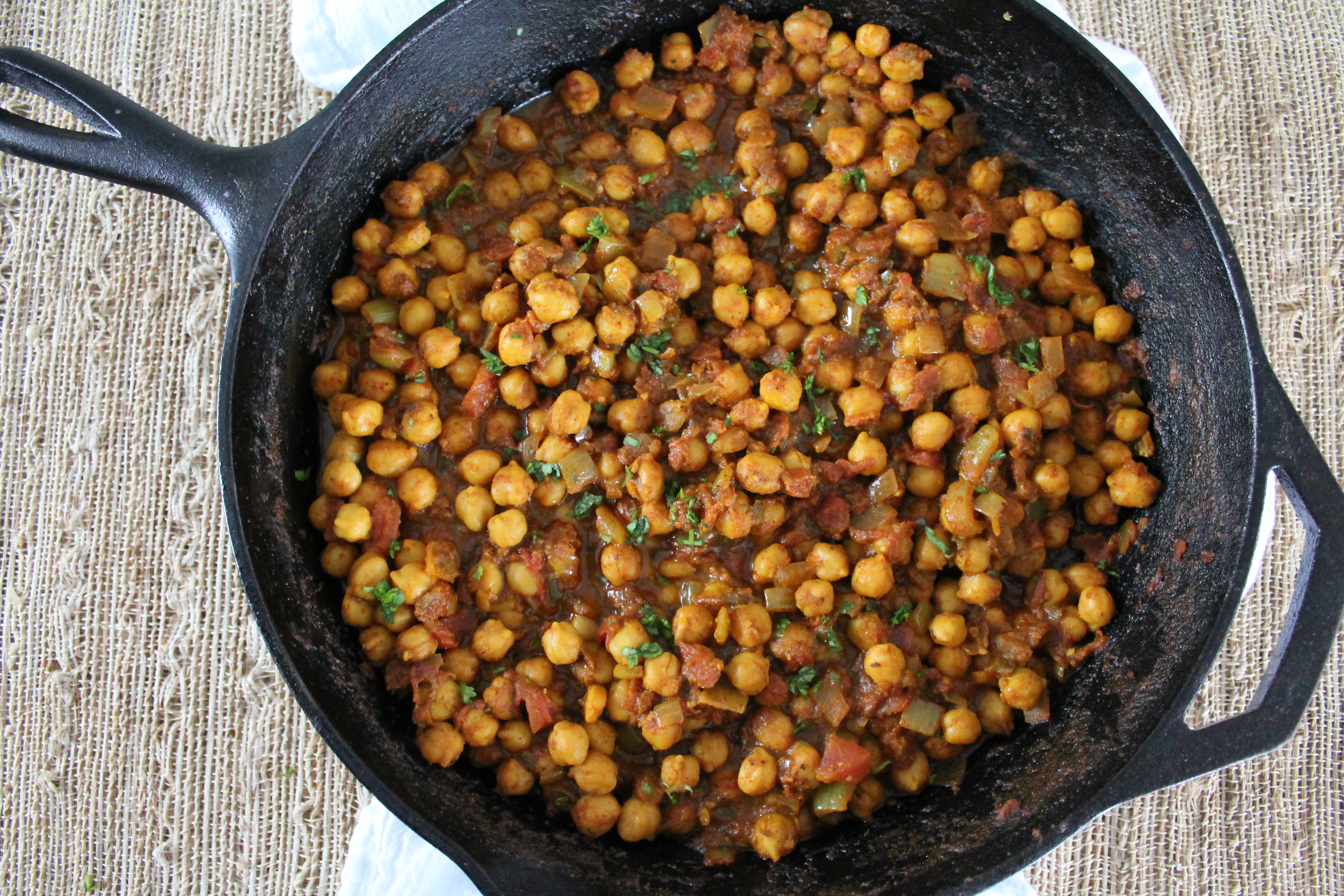 I adore Indian food. I love the spices and the warmth. I love that Indian food is packed with things that are good for my body, and that it doesn't taste like "health food." Indian food is fantastic.
But I've got to admit that I don't cook Indian food at home very often. True, I love going home and recreating every delicious food in my very own kitchen; but I just find that Indian food is always better when I order it out. (Or, ahem, when friends make it for me. Yeah, you know who you are.)
In the months since learning about Caitlin's dairy intolerance, I've had to avoid eating a lot of my favorite things. Dairy is in almost everything! And since a lot of Indian food is cooked with ghee (clarified butter), I've been wary of ordering Indian food at a restaurant.
Enter glorious chana masala, a simple dish featuring chickpeas cooked in a rich, spicy tomato sauce full of grated ginger and pressed garlic. This version comes together very quickly, ready from start to finish in under an hour, thanks to the help of canned chickpeas. And it is delicious!