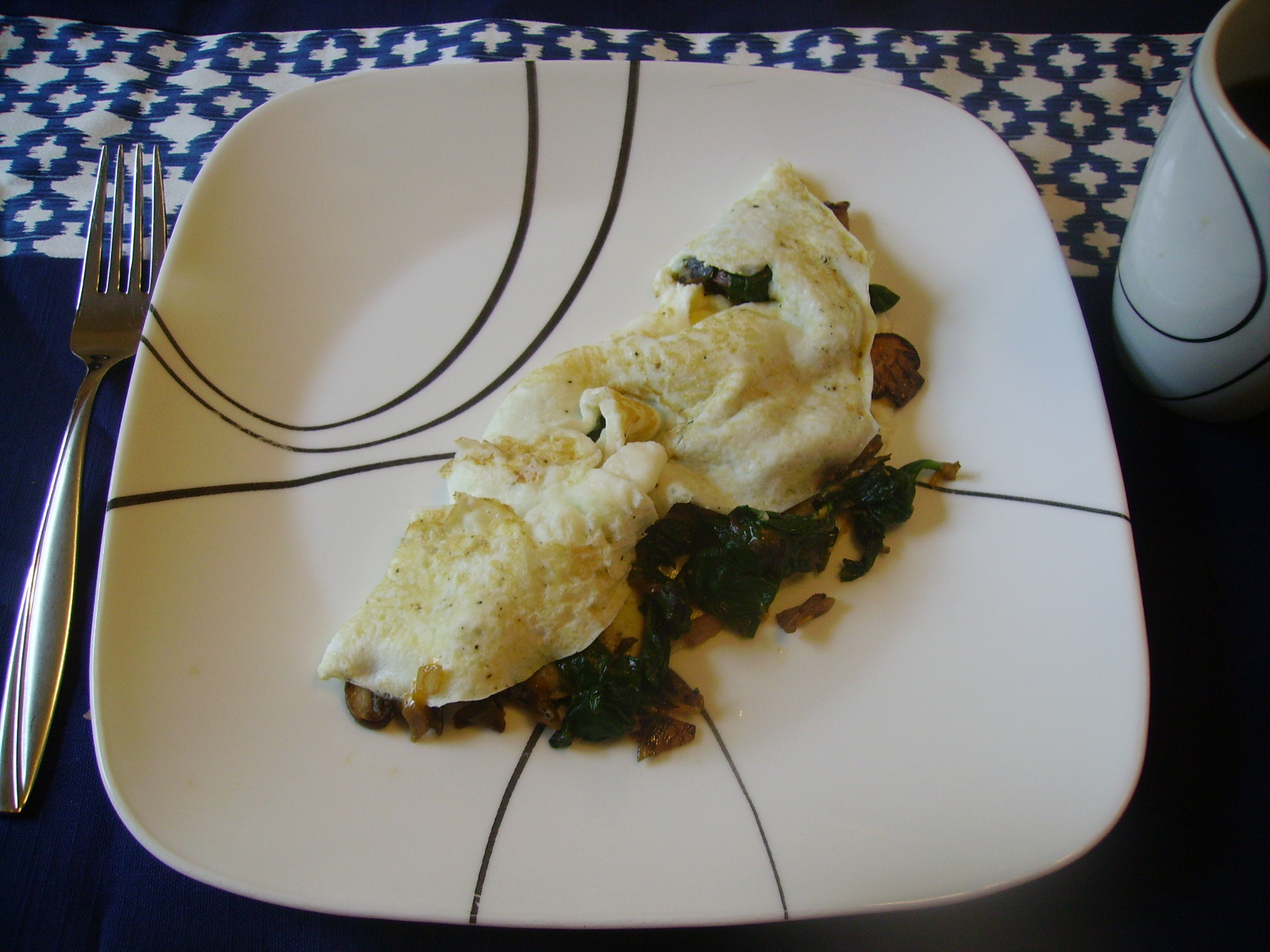 When I was little, I was the pickiest eater ever. Oh wait…sometimes that still describes me (sshh, don't tell).
My mom occasionally let us have breakfast for dinner, because after all, breakfast is the best meal of the day. Sometimes she made us these great, cheesy omelets when she wanted something quick and easy. I would stand next to the stove and watch her make the eggs, a curious little girl who just wanted to know how eggs could turn into a cheesy pancake. Now that I am grown, and sliiiightly less picky than I used to be, she loves to tell me how she had to make up euphemistic words for what went into the omelets, to make sure I would not refuse to eat them on principle.
"Oh that?….Those are, um…omelet pieces."
I never knew it, but I was eating onion flakes in my eggs and loving it.
There are no omelet pieces in this omelet, but it is delicious all the same. And healthy, too!