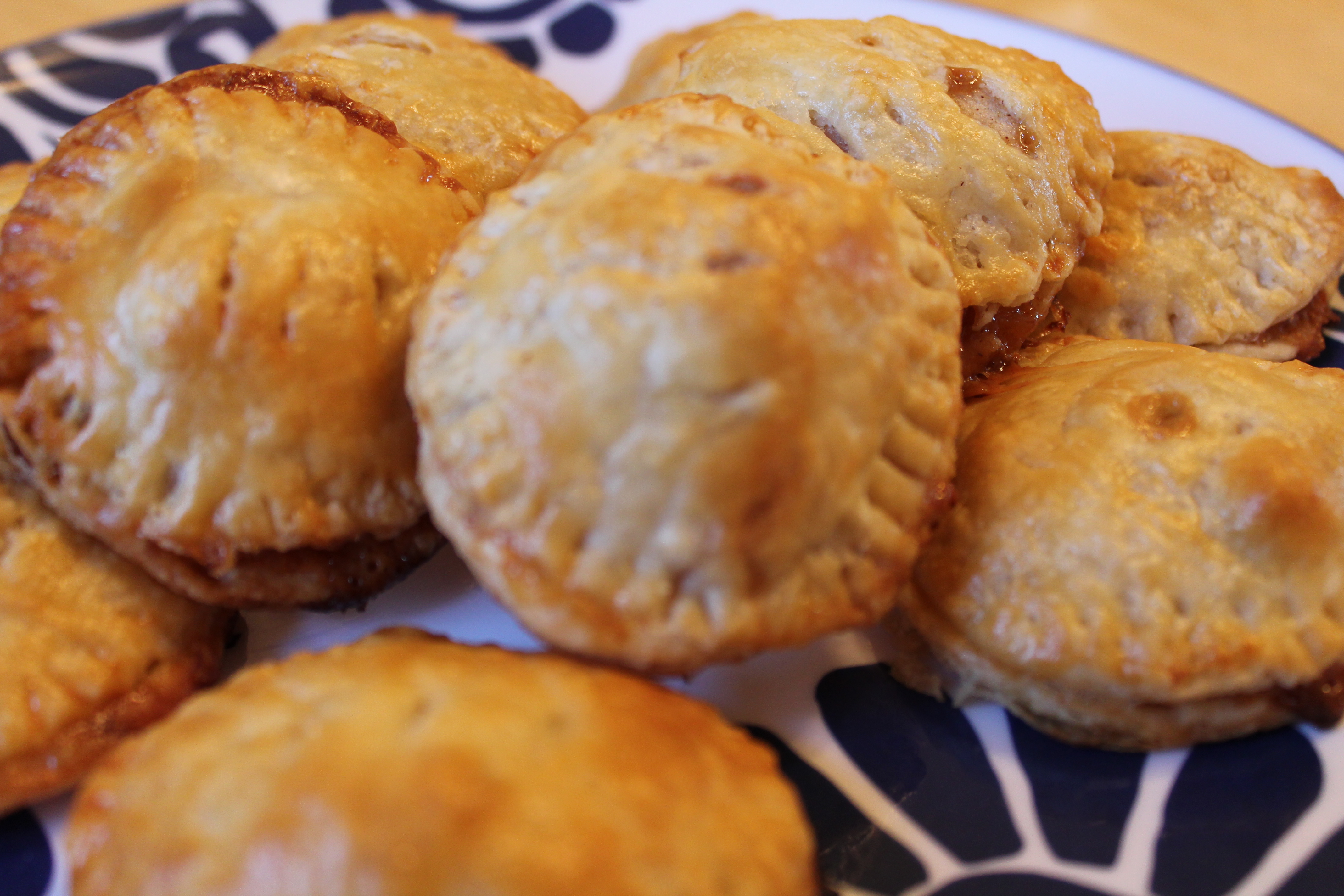 Thanksgiving is over and now it's Christmas season!
Do you even know how much I look forward to what I informally think of as "cookie month"?
Yet…for all the delights of Christmas cookies, sometimes it's a little sad to say goodbye to pie week.
So why not make your pies into cookies? Ease the transition a little.
Plus, these are delicious (okay, that's only hearsay. I don't eat apples. But seriously, they disappeared in a twinkling).