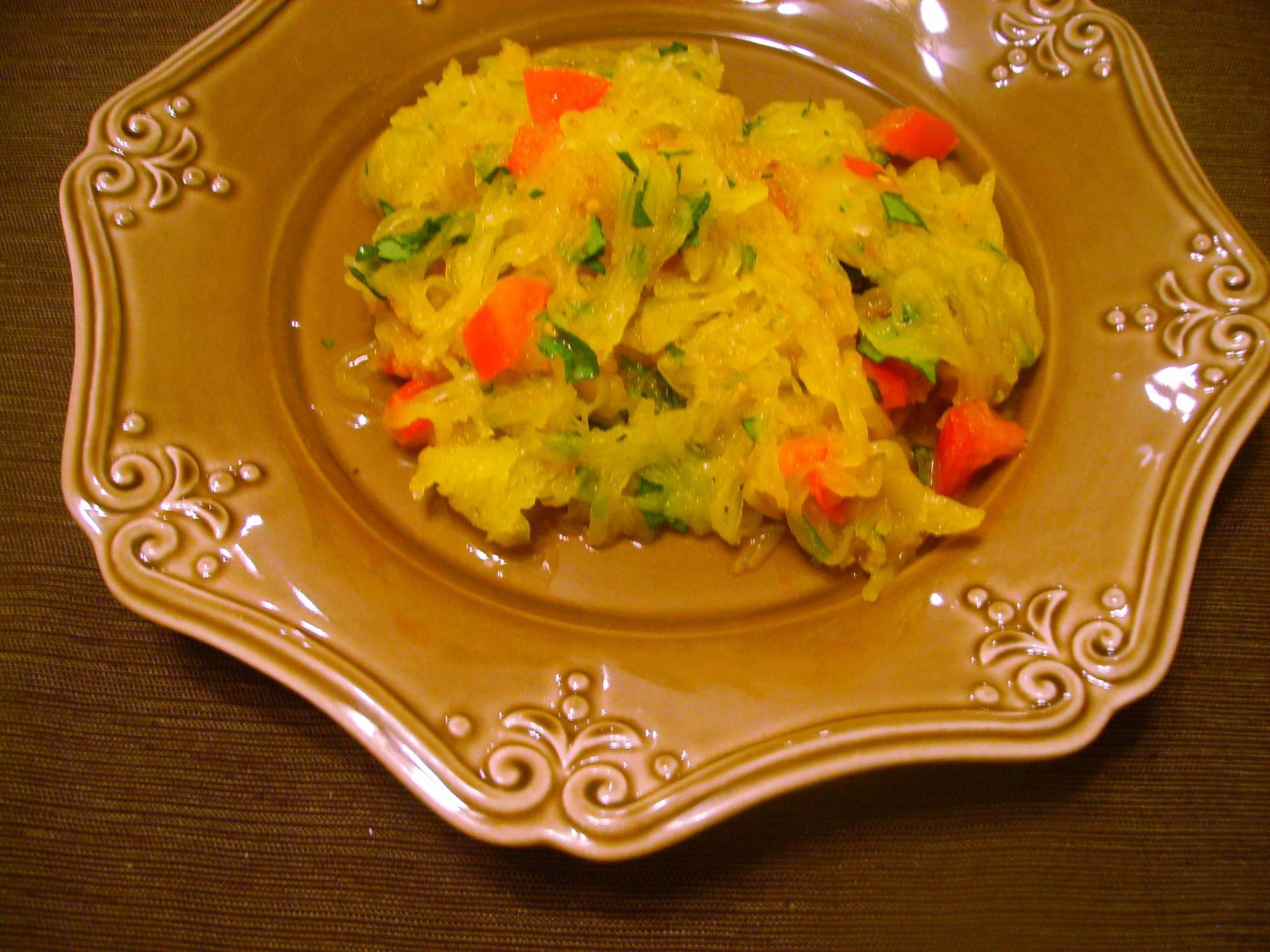 Okay. I am a squash junkie.
Am I alone in this?
I mean, squash is great in all its forms. I could eat it for every meal.
Luckily for me, there are about a bazillion winter squashes, so I am unlikely to get bored, no matter how much squash I eat!
Let's try out this great spaghetti squash. It's a little sweet and also garlicky, earthy, and warm. Yum. It only takes about 15 minutes to make this side dish, leaving you plenty of time to focus on your main course (maybe a spicy rice dish or some chermoula-marinated fish…mmm).
Plus, does anything smell better than garlic in butter?