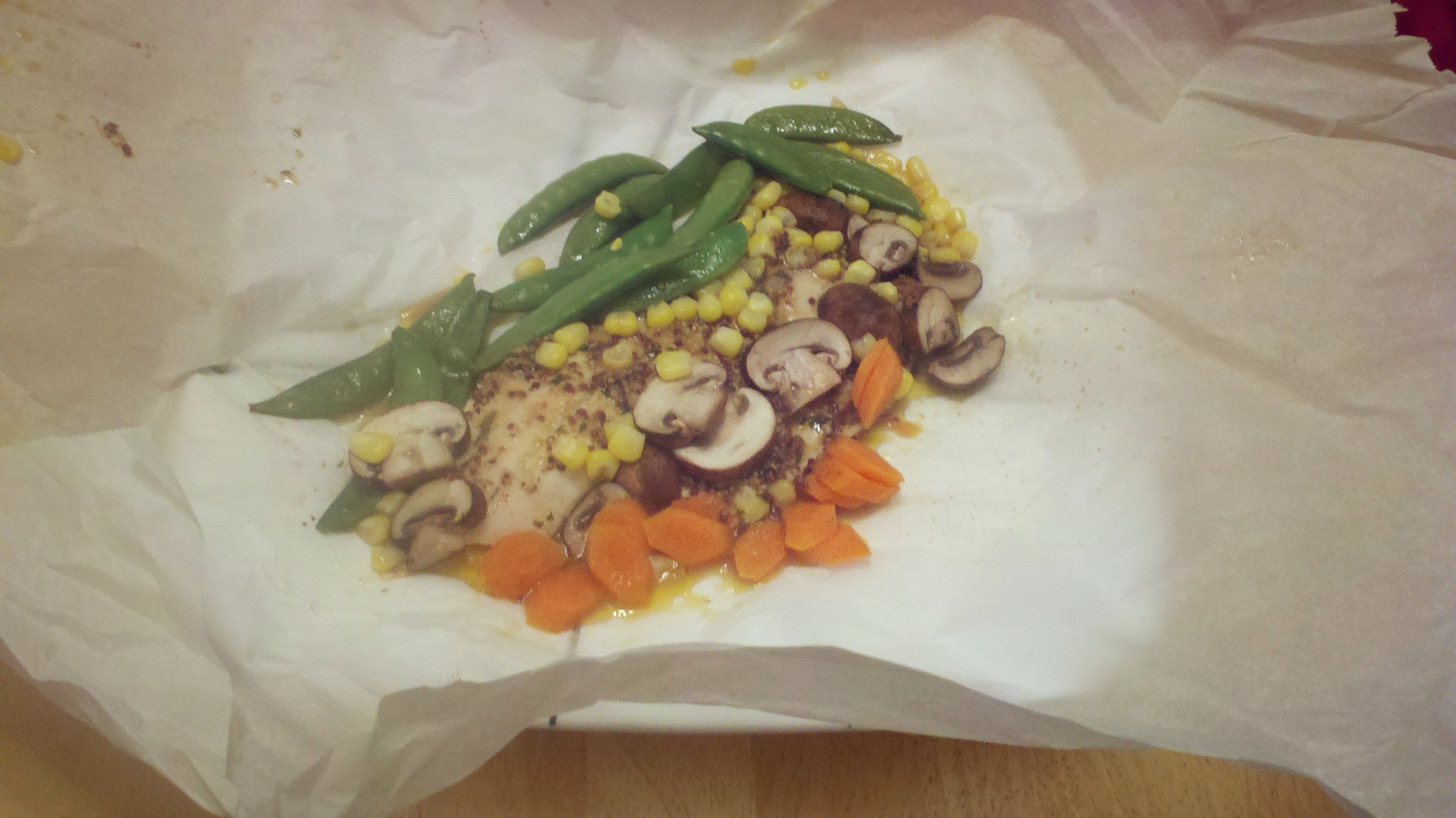 Fish is good. Fish is good for you.
Let's eat some tilapia, which is a very mild fish, and tends to take on the flavors of what you cook with it. So we are going to add in a little spice and a little tang via a flavorful spread for the fish, and a little sweetness to offset the heat via our vegetables. And what do we get? A meal that is delicious and healthy that will make your husband say, "Wow, these flavors are great!" even though he doesn't like fish (…ahem…).
And the best part is that this meal is like the baked equivalent of a one-pot dinner! So you put in minimal effort (maybe 10 minutes of prep, max) and get maximum results. Love it!