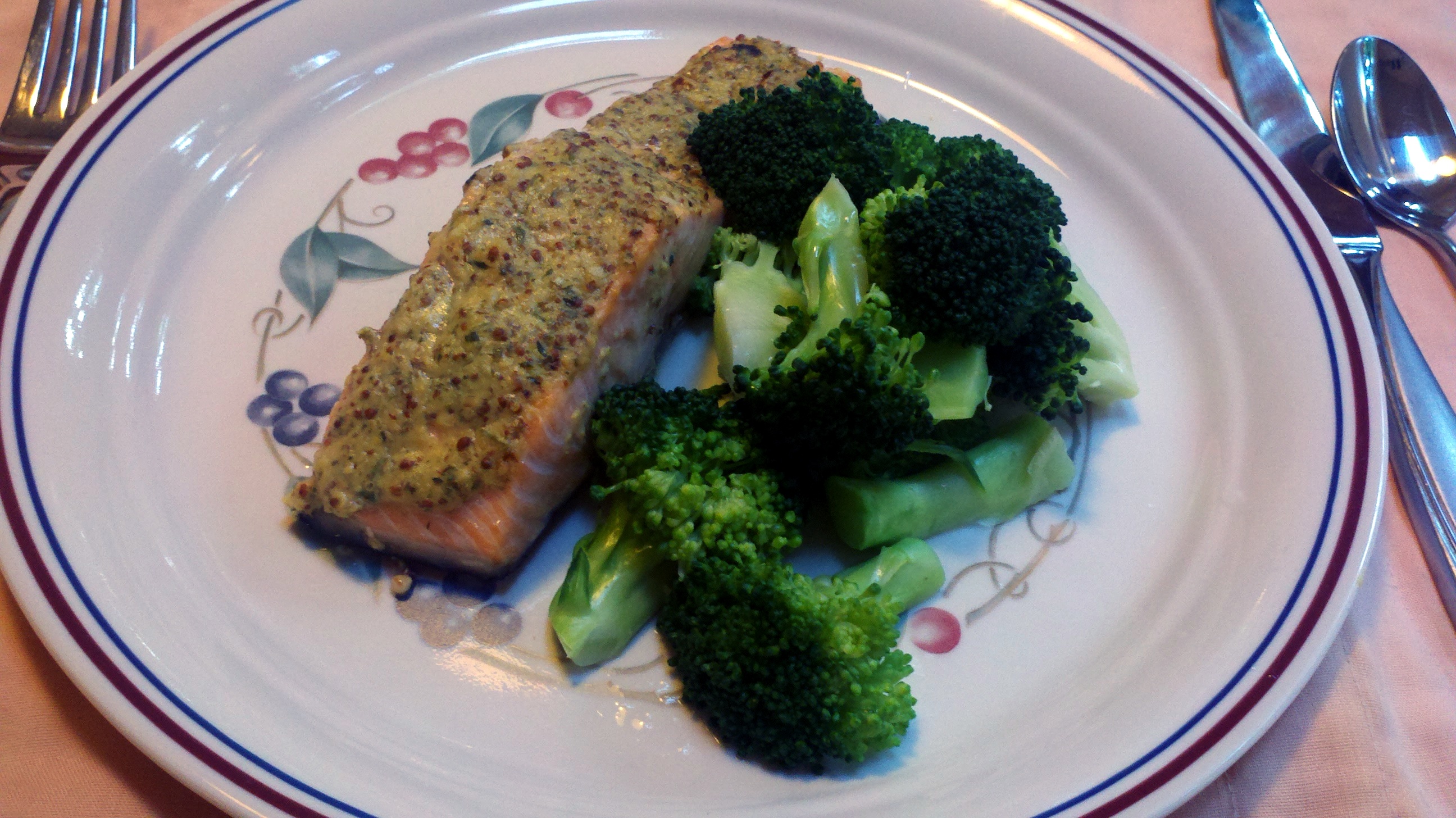 Confession: I am worn out. Teaching plus doing a large chunk of administrative work at my school have taken their toll on me, so I am taking the summer off! And my first stop after I finally disentangled myself was a much-needed visit to see my family. Visiting my family is always an awesome time. My mom and I shopped til we dropped and watched several chick flicks while downing large containers of fro-yo. I jammed with my brother, who is a significantly better guitar player than I am, and shared a midnight chat (er…snack) with my dad. Sometimes I don't realize how much I miss them until I come back home.
But there is one tricky aspect to visiting home, and that's eating. Between my mother, who is seriously lactose intolerant and allergic to wheat, my grandfather, who is diabetic and a triple-bypass survivor, and me, a picky pescetarian, it can be challenging to find good foods that meet all of our dietary needs. Salmon and salads are great meetings point for us, as they are low-carb, contain heart-healthy fats, and are as dairy-free as you want them to be. So when my mom asked me what I thought we should make for dinner with Papa, I immediately thought of one of my favorite salmon recipes: herb mustard salmon.
This salmon only takes about 15 minutes to make. It's tangy and delicious, down to the last bite!