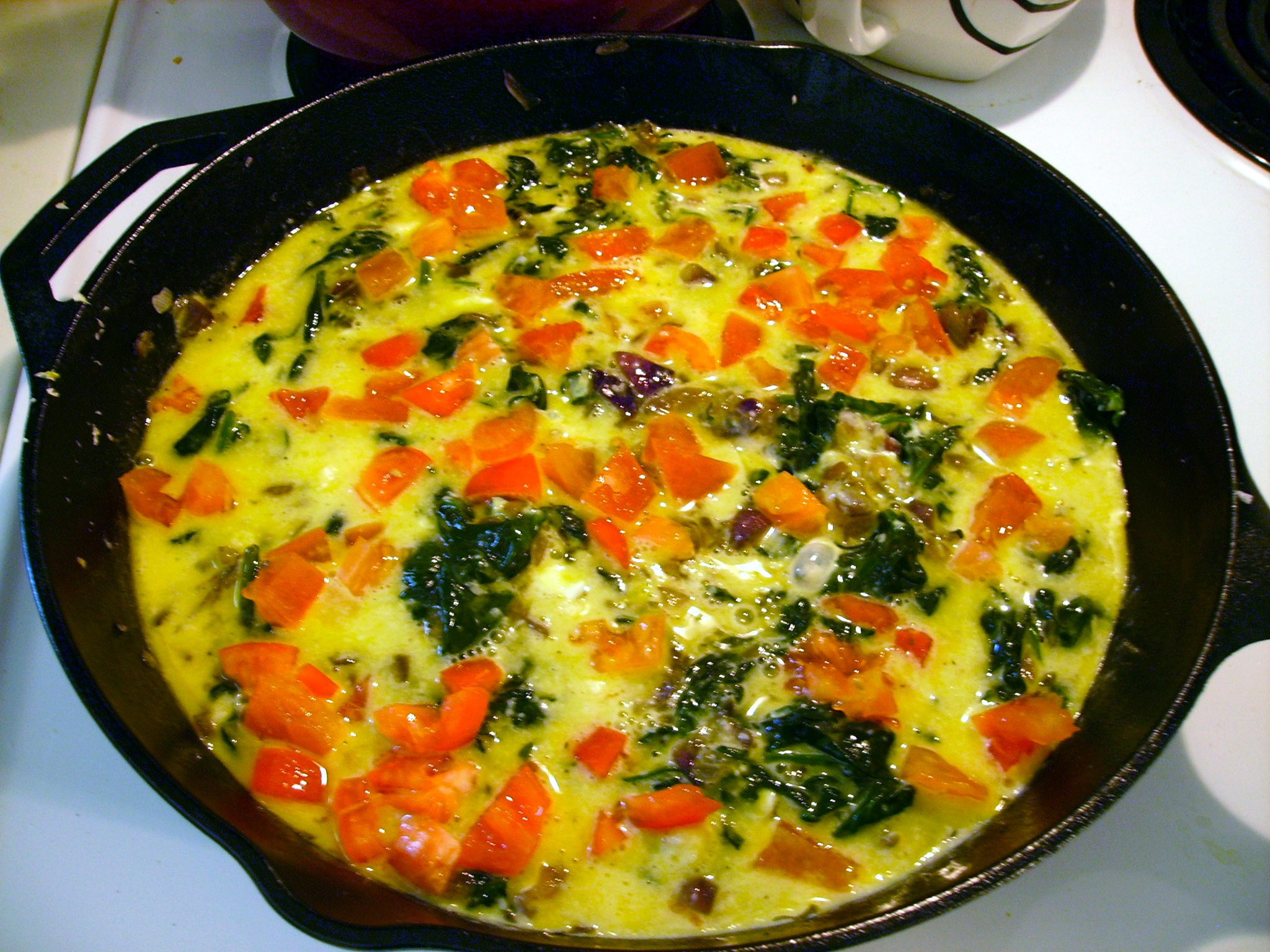 Well the past two weeks have been incredibly hectic for me as I finished out the teaching quarter. Unfortunately, I've had very little time to bake or cook much of anything. Instead, I spent all of my free time grading papers and quizzes and writing an English proficiency test for the school.
But happily, I am now (more or less) free for the summer! And I had the privilege to kick off my summer with brunch with my sisters in law! I decided to make a frittata, which also allowed me to reward myself with a new skillet!
This dish was such a winner. It's healthy and delicious, full of my favorite vegetables. It's quick to make, and actually a great way to do eggs for brunch—more exciting than scrambled eggs, and even if you have to travel with it, the skillet keeps the eggs warm. Plus, it serves about 8 people for brunch (depending on how much other food you have, it could serve more!).