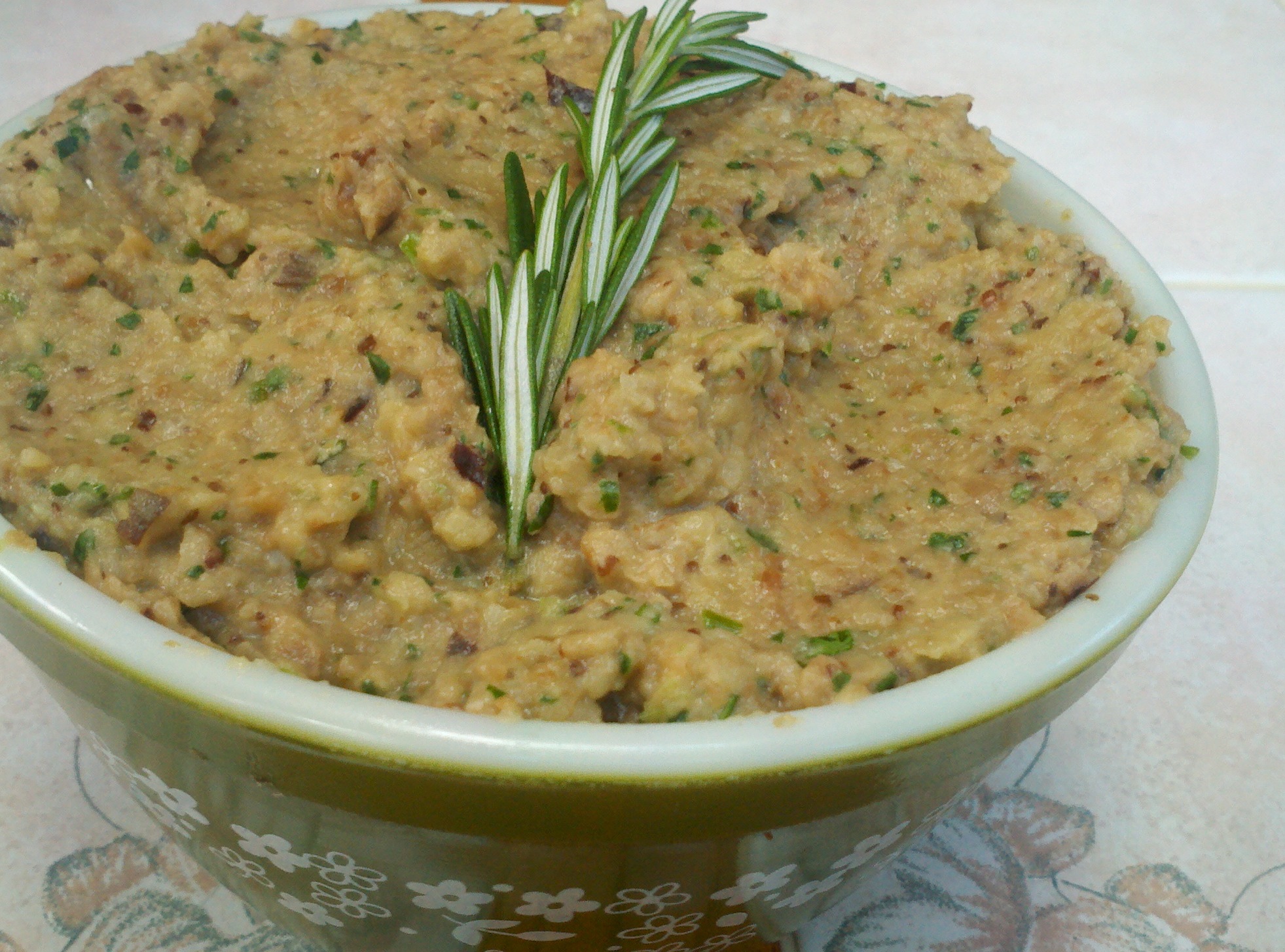 Maybe I am alone in this, but I still have the munchies. But maybe you, too, have a hard time cutting out all snacks entirely, simply because we have crossed the threshold into 2012…maybe your holiday munching mode can't be switched on and off that easily.
Never fear…I bring you good news of great, healthy snackage: eggplant dip. Now I know that description may have just freaked you out, but I've brought it to many a football party and had people go, "Hey, this is great! What is this, guacamole?" (It doesn't really bear any resemblance to guac, but hopefully you get the point that eggplant dip is super tasty and not at all weird.)
This dip is, as you may have guessed from the name, Greek. I first sampled it when my Greek neighbor brought it to a potluck, and I was immediately in love! I asked her for the recipe, but as with many traditional dishes that are passed down through families, her list of ingredients went something like: "and squeeze a lemon or two, and add some parsley, and you can put in a spoonful of yogurt or sour cream if you want to…" Being a bit anal retentive, myself, I tried to probe further about the specific ingredients and amounts she actually used the time I got to taste the dip, but to no avail. She was, however, very specific about using Japanese eggplants, which are much thinner and have fewer bitter seeds than Italian or American eggplants.
Ultimately, I took her sketchy list of ingredients and combed through recipes online to come up with my own version of roasted eggplant dip. My favorite part about this dip, aside from how simple it is to make, is that it's very allergy-friendly: no wheat, no dairy, no nuts, and no eggs. Hooray!
Melitzanosalata will curb your snack cravings without completely breaking your shiny new diet plan.