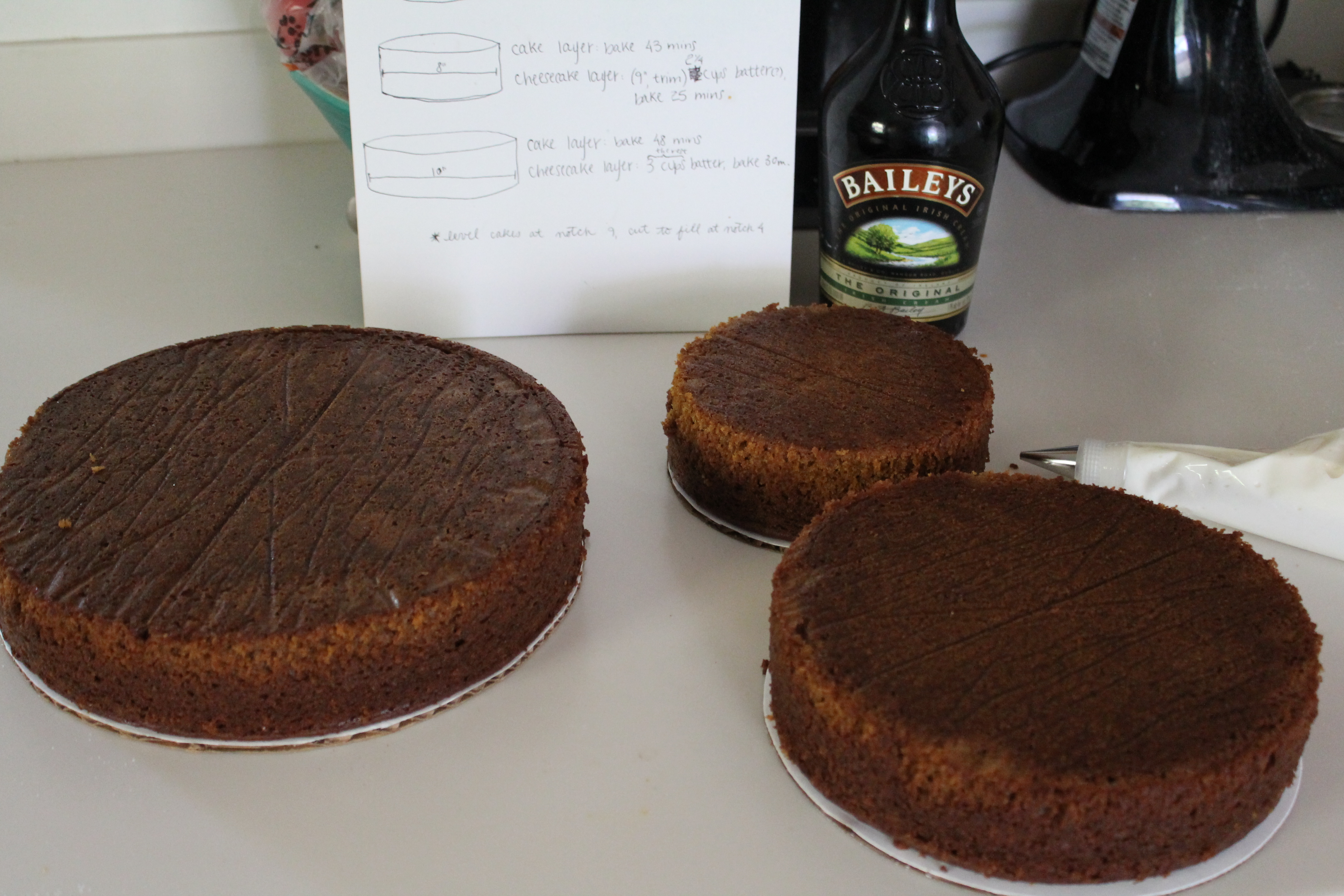 So…it's been a while since I started sharing the process of making a wedding cake with you. A lot has been going on around our house, and I will tell you all about it soon, hopefully amid oodles of Christmas recipes.
But for now, let's get back to a very important job: making a wedding cake. It's cake baking day!
Just to refresh your memory, we are smack dab in the middle of making a wedding cake: three tiers consisting of pumpkin cake filled with cheesecake and frosted with Baileys cream cheese frosting.
Baking the actual cake is obviously a big deal. But I found this to be the easiest and least stressful step!
The cake recipe I used was originally meant for cupcakes. Often, cupcake recipes don't translate well into larger layer cakes, because they aren't always leavened properly to rise well in different size pans. But this recipe, kept moist by the pumpkin even under long baking times, always came out perfectly!
This cake is probably the simplest from-scratch cake I've ever baked. It's not fussy at all! There is no creaming, no sifting, and no alternating of wet and dry ingredients. It's basically a dream cake…and I think we should take this recipe and turn it into a dream wedding cake!