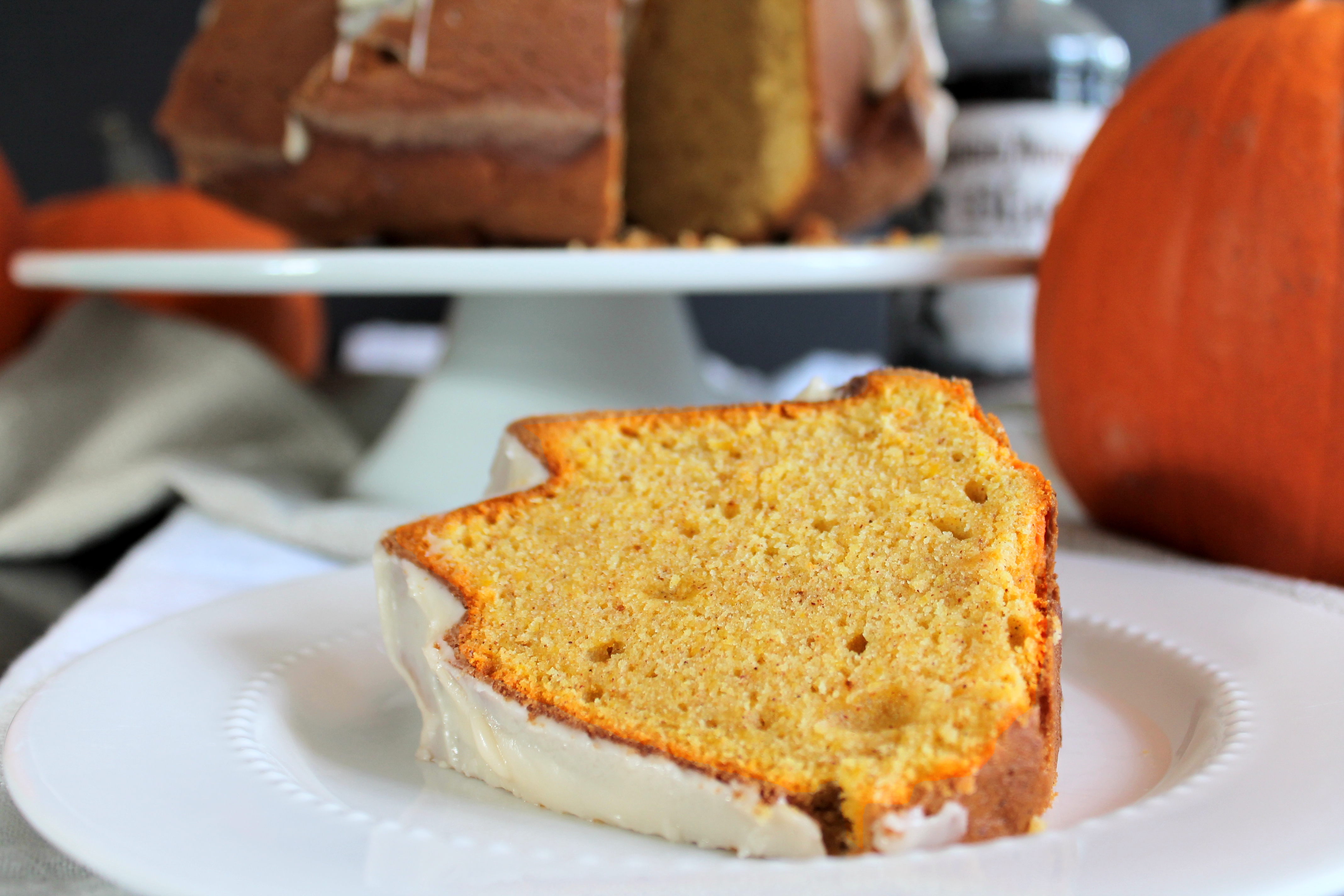 About a year ago, a good friend of ours left a bottle of spiced rum at our house, as a gift.
To be honest, neither of us are big cocktail drinkers. And so, the bottle of rum has gathered dust in the cabinet.
But then, as part of the Secret Recipe Club challenge for October, I stumbled across a pumpkin recipe I knew I had to try: drunken pumpkin cake. (At last, the spiced rum will have its day!)
You know I love baking with liquor. And you know I love anything to do with pumpkin.
This month for SRC, I was assigned Little Bit of Everything, written by Julie. Julie has been blogging since 2009, and she started her blog as a way to document her journey through her cookbook collection! I love how she keeps a list of the daring recipes she wants to try, because I do the same thing!